Is it really possible to make $13,127 per week with this system? In this review, you will get a look inside and an analysis of what they provide for $37.
I received an email this morning and a part of it was saying this: "Those people lucky enough to become members of the 24/7 are reporting earnings of up to $13,127 per week."
Being the skeptic that I am, I had to find out if this was true or not.
If you have been sent the same "special invitation" and want to find out the truth, well you are in the right place. I will dissect this system to the core and give you a look inside so you can make a sound decision once you have gone through my review.
---
Tired of low-quality products and scams?
Click here to find out about My No. 1 recommendation
---
Summary
Name: 24/7 Wealth Club
Website: https://247wealthclub.com
Owner: "Richard" This is just a pen name, no one is actually claiming this system as their own. He (Or should I say the narrator) claims in the sales video that he is a writer and researcher with a focus on Online Business.
Price: $37 plus multiple upsells that add up to an additional $471
Recommended: Not a chance!
Overview: First, The 24/7 Wealth Club is nothing more than a rehash of the identical very low-quality products called Wealth Project
Click on this link and you will see that both products are the same.
Secondly, Wealth Project was a rehash of another very low-quality product called Wealth Academy that I also reviewed a couple of months prior to the Wealth Project.
And to top it off, 24/7 Wealth Club was called CB Wealth just recently. If you try to go to CB Wealth's website at cbwealth.net, you will get redirected to this product.
These "systems" all look alike. It's as if someone has gathered some free PDFs and paid PLRs, a bunch of videos scattered on the Internet and put the whole thing on a membership website and called it an automated done-for-you system.
What they do is after a few months, they change the name and update the menu, and put it up on ClickBank as a "new" system.
What it really does is give you some " basic training" to create your own affiliate marketing website, nothing more.
There is no club here, no "done for you money-making system" that will make you $13,127.00 per week!

---
If you are fed up (like me) of trying these very low-quality systems that promise you riches overnight without ever delivering what they sell, let me tell you how I make money online and how you could also start your own online business for FREE. ===>Check out My No. 1 recommendation<===
---
How does the 24/7 Wealth Club really work? Take a look inside!
The sales video is very basic with only text and a narrator that tells a story. There is none of the usual "screenshots" of bank accounts, just some "stories" of people supposedly making a ton of cash with the 24/7 Wealth Club. Here's an example:
This is all fine and dandy, but how does he do it? There is NOTHING in the sales video saying what it is!
The narrator says that he researched for ways to make money online by "reading thousands of blogs, watching millions of videos, hundreds of eBooks, articles and news stories" and eventually implemented what he had learned and created a "system" and made $450 in his first week, $950 in his second week and not long later was making $1,000 per day, and all on "autopilot". That's when he invented the 24/7 Wealth Club system.
Let me be clear right now. This is just a "story", a fairy tale!
Yes, it is possible to make money online, and "some people" do make $1,000 per day and more.
Are they doing it with a $37 system? I don't think so!!
Think about it for a moment, why would this "Richard" sell you a system capable of generating that kind of revenue for a measly $37? And if this was true, wouldn't everybody wanted to join in? That is why they pretend that this is a "secret" and that only a few persons can have access, which is a pure lie.
The more people that buy their product for $37, the more money they pocket! There is absolutely no scarcity here!!!
Now, let's see what the "system" really looks like:
First, you have the 24/7 Wealth Club Course:
It's a basic overview of the "system", well actually it's not a system per se, it's a combo of PDFs and 1 Video. It's divided into lessons:
Lesson 1 – Course Intro
Lesson 2 – Cheat Sheet
Lesson 3 – Mind Map
Lesson 4 – Resource Report
Lesson 5 – Ready Made Sales Page
Lesson 6 – Sales Video
Lesson 7 – Legal pages
Lesson 8 – Graphics
Lesson 9 – Articles
Lesson 10 – Banners
Lesson 11 – Email Swipes
All of these are related to being a ClickBank affiliate.
Then you have the 24/7 Wealth Club Video Training:
This is another proof that it is a rehash of CB Wealth, they didn't even change the video names:
So you get an Introduction Video, How to choose your niche, How do 3 layer conversion systems works, ClickBank Marketing Overview, Select a Niche product to promote, Google Keyword Planner and Using Social Media.
These videos range between 3 to 15 minutes each, and it's basic information on how to sell on ClickBank.
The third is the 24/7 Wealth Club Website
Supposedly a ready-made website… Tried to get it going but this download link does not work!
The next part is 24/7 Wealth 1.0
This is about selling on Amazon and it's the same training that was provided in my Wealth Project review.
All they did was to change the name to 24/7 Wealth 1.0 and they changed the color from blue to gray.
This is from the Wealth Project:
And this is from the 24/7 Wealth Club:
Then we have 24/7 Wealth 2.0
Which again is the same as the Wealth Project
It's all about using social media and YouTube to promote your offers.
24/7 Wealth Pro
You will get in this section how to do Niche research, content creation, social media marketing, how to get traffic and how to build an email list.
24/7 Wealth Social
These are about using Facebook, Snap Chat and getting traffic using Bing Ads
In summary
What you get is a basic course on selling on ClickBank, selling on Amazon as an affiliate and also as an FBA affiliate, and then you get an overview of how to market everything on Social Media.
I am not saying that there is nothing of value in all of these PDFs and videos. What I want to prove here is that the creator of 24/7 Wealth Club has gathered PDFs and Videos from different sources on the Internet, purchased PLRs and pre-made PDF eBooks and documents, and then created a sales video saying you will get rich overnight with it.
Nothing could be farther from the truth!
Yes you can make money with Affiliate Marketing, selling on Amazon and marketing on Social Media, but let me make one thing really clear right now:
You will not make $13,127 per week right away!
To make that kind of money you need to be a very well-known affiliate marketer and an authority in your niche. You will also need a ton of traffic to do so!
PROS & CONS
PROS
Relatively low cost at $37 for products that you would have to pay more if bought separately from PLR websites.
ClickBank product, so you get a 60-day money-back guarantee.
CONS
Unrealistic money-making claims like making up to $13,127 in the next 7 days.
False scarcity. Even if you don't buy it right away, it will still be there next week! And they have more than 9 memberships left to sell!!!
Rehashed from a rehashed product!
The way the "system" is made up, it's just a bunch of videos and PDFs that you would have to go through, with no particular order, so it would be very hard for a beginner to make sense of it all.
False income proof, just some names, and numbers in a text video.
Conclusion
Making money using the methods in this "system" is real! There is no doubt about that. What you have to realize is that it will NOT happen overnight as they lead you to believe her. They say this just to sell their digital product, and to get people to click on their "Get started Now" button and then bombard these people with upsells, that are nothing more than an expanded version of the original product. There is no other reason whatsoever!
One other thing is the fact that once the original product has run its course, they change the name and rehash the same product over and over, creating more profit from the same original product that they have rehashed multiple times.
My take on this is that if you are willing to buy some of last year's PDFs and videos, then it's really up to you. For $37 you will get some decent information.
However, do not think for a minute that you will have $13K in your bank account next week, it just does not work that way!
I give this system a 3 out 10 because it does contain some good videos and PDFs, but it would be very difficult for a beginner to make sense of all of it.
I don't recommend it!
Affiliate Marketing the right way!
Affiliate marketing is a very legit way to make money online. However, in order to make the kind of money that this system claims that you can make in 7 days, it will take a lot longer than that. Sorry but it's the truth!
With the right training it can be done, but not with some PDFs and videos that are scattered all over a website.
The best affiliate marketing course for beginners that I have come across is Wealthy Affiliate. They do not oversell anything and there is no hype here. They tell you right from the start that it's not a get-rich-quick scheme. It takes effort and persistence to make it in this industry, and anyone that says differently is just a charlatan.
When starting an online business you will need three important and necessary elements:
Website(s), Education And Expert Training.
With Wealthy Affiliate, you will get all three along with my personal support to guide you along the way.
I also want you to have my Free eBook just to thank you for being here on my website:
Click on the image or the button below and get your own copy.
And I will see you on the inside!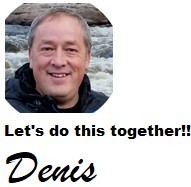 As always, if you have any comments or questions, please do not hesitate to use the comments section below!