This new ClickBank digital product claims you can make $500 today. Is it real or just like many low-quality products I have reviewed before, full of hype and fake?
Let's find out.
First, let me start by congratulating you for doing some research before buying in a product that you were skeptical about.
I know how you feel, I've been in your shoes. That's why I started this website, to give people a real look at what they want to buy before committing their hard-earned money to any system. I expose these systems for what they are so you can make your own decision based on your own educated opinion.
---
---
However, if you are tired of scams and low-quality systems and want a real solution for making money online,
Click here to find out about My No. 1 recommendation
---
Summary
Name: 7 Minutes Daily Profits
Website: 7minsdailyprofits.online
Owner: "Vince Howard"
Price: $9 plus multiple upsells.
Overview: This is just another one of the many hyped up and fake system that offers very little value.
Score: 2 out of 10 ( because they do provide some videos and PDFs)
Details
The sales video starts by saying that they offer FREE software that has helped over 1500 individuals to generate at least $500 every day online, just like clockwork!
Well if this is true, I am very interested in this "Free software", and who wouldn't right?
Then, right away in the sales video, they give you some "testimonies" of people supposedly using this software and making boatloads of cash with it.
Ugh! As soon as I saw the first one I knew what I was in for.
I have reviewed a lot of "systems" like this and I have seen all of their tricks. One of them is hiring actors to tell their "incredible success stories". You know what? That's what they are: "Incredible" or to put it bluntly, a big fat lie!
Here's the proof:
This woman claims that she has made $82,278.15 last month using this system.
And here she is offering her "acting" services on Fiverr:
As you can see, the money-making claim they tell you in their testimonies is totally FAKE, and I can tell you that the persons behind these systems use the same actors over and over again.
There are 6 testimonies in the sales video and all of them are actors and to top it off, I have seen all of them before in other reviews I wrote.
Here you can find this same actress in one of my reviews called Voice Cash Pro.
She also appeared in my review of Fast Profits online.
I will not list all of the actors here, but I can guarantee that all of the testimonies they have in the sales video are ALL FAKE.
What boggles my mind is the fact that if I did not know anything about online business and making money online, I would probably believe them and sign up for their system. They hire people that have done this a lot of times and they know how to play with people's emotions with triggers that are catchy.
The video goes on "selling" its system by saying that they have a live "ironclad proof" on how exactly you can start raking $500 a day in as little as seven minutes.
Now come on, this is too much! There is no way any system can do this! If this was true, everyone would be doing it and making tons of money with it!
They go on showing you how you could be living a luxurious lifestyle, with nice pictures of mansions, beach vacations, and world travel. Again emotional triggers to take advantage of anyone who would be attracted by these fancy pictures and words and the possibility of "getting rich quick".
And of course there is the sad story on how he lost $10,000 to a scammer and then found through a long-lost friend this new "secret software" capable of generating at least $500 per day, every day all of this in as little of 7 minutes a day!
Then comes the bank screenshots
This is pure BS. Anyone could make this kind of screenshot with good photoshop software. Then more fake testimonies.
At this point, there is a screenshot of a brand new ClickBank account and the spokesperson says he's going to put a timer on and then, miraculously, in 7 minutes there is already $164.61 in the account!!!
Ugh! I can't believe people will fall for this kind of lie.
They have the audacity to say that you can have the same online profit site generating cash for you right away!
The main flaw of the sales video, besides lies and fake, be that you never find out what it is that you pay for when you give them your hard-earned money.
You have to buy this system before you know what is!
Would you buy something in a brown box with nothing written on it and you don't know what is inside?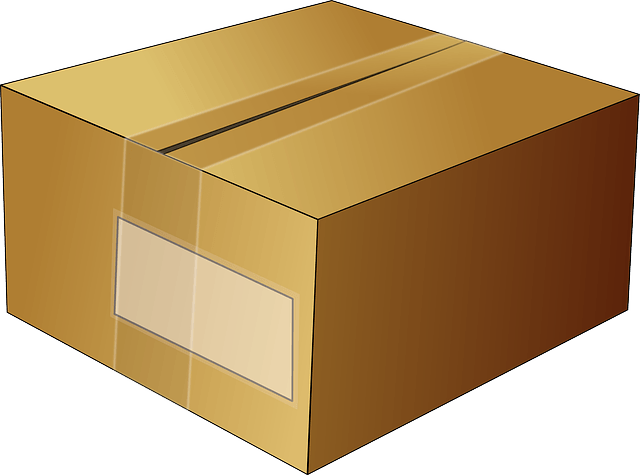 I know you wouldn't!  That is why I am here to help you!  Read on and find out what it is you get for your hard-earned money!
---
If you are fed up (like me) of trying these very low-quality systems that promise you riches overnight without ever delivering what they sell, let me tell you how I make money online and how you could also start your own online business for FREE.
===>Check out My No. 1 recommendation<===
---
What is the 7 Minutes Daily Profits
Well after refusing the upsell no.1 (profit Booster) for $147 – with a downsell of $97 and the upsell No. 2 (commission activator) for $127, you get to the member's area.
Here is the main menu:
This is what the menu of the software that is going to make you $500 in 7 minutes looks like. (we'll get in the details a little later), but right now I want to show you what you find next to the menu:
When you click on the big blue button you are redirected to a "Free masterclass" for another digital product by Chris Luck called Membership method. Unlike most ClickBank products, Chris Luck is a real guy. He's not just some made-up character or pen name like 7 minutes daily profit uses.
What I am telling you here be that this "great software" that is supposed to make you $500 in the next 7 minutes is also a web page selling other people's stuff – using affiliate marketing links to make more money if you do join this other program.
The page is full of banners for other digital products that they want you to purchase! It looks more like a sales page than a "software"!
The details
What you will get for your $9 are PDFs and videos. So much for making $500 in 7 minutes!
It doesn't surprise me one bit. These low-quality systems always use unrealistic claims to get you in, but they very rarely deliver on their promises.
The "system" that you will get is composed of the items I showed you from the main menu which are
1-Premium Traffic Source
Under this menu item you will find:
Intro
Solo ads mastery
Intermediate (solo ads)
Tracking (Solo Ads)
Sales Funnels
Advance (Being a solo ads provider)
These are all videos on how to use solo ads to get traffic to your website.
It is a legit way to get traffic, but you need to know what you are doing because it can get very expensive, and even if you do get traffic to your website with these, it doesn't mean that they are going to buy from you.
2-Create your Site
Under this menu item you will find:
Create your Commission Site: Here you have to choose from some 6 pre-made lead capture templates,
Create your squeeze page
Sign up to Getresponse (Email autoresponder)
Getresponse Integration
View your site
With these 4 steps you should have your whole funnel setup, but let's not forget one thing, you will not own anything and if in fact these guys close shop, so does your online funnel.
I have seen something very similar before in another system I have reviewed called Private Cash Site so it wouldn't surprise me if this would be from the same creator(s).
3-Unlimited ROI traffic
Under this menu item you will find:
Ad Swaps and solo ads
Social media traffic
Traffic hacks
Google Traffic
These are videos and PDFs, which have decent information. Ad swaps and solo ads are all videos and the rest of the items here are PDFs documents.
There are also three menu items that I did not talk about.
The first was Add 5X commission Sites,
the second was Profit Booster
and the third was Click Commission Activator.
All of these are part of the upsells that will cost you hundreds more if you want to have them.
OH, and by the way, I figured out that this system is owned by the same creator of another system I have reviewed in the past called Bulletproof Profit
Here is how I figured this out: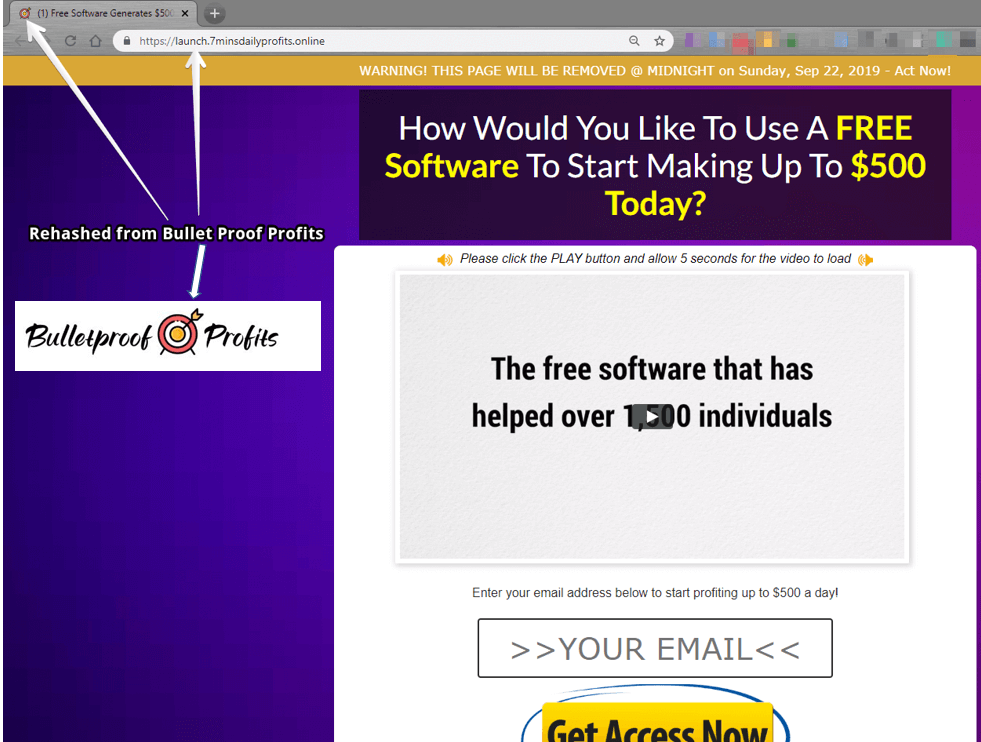 So it might be a little different, but it's from the same creator, and I advised to stay away from Bulletproof profits also!
In summary
For $9, you will be taught to use solo ads to get traffic using ad swaps and social media to your squeeze page which will be connected to your Getresponse email autoresponder.
I did not get any of the upsells so I can only assume that these are to get more traffic to your site and make more sales
PROS & CONS
PROS
-This is a ClickBank digital product, so it has a 60-day money-back guarantee.
CONS
-Fake Testimonies from hired Fiverr actors – All of the testimonies from the sales video are actors as I have seen them all before.
-Unrealistic money claims. You could probably, if you work your butt off and spend a lot of money on solo ads, make some sales with this system, but you will never make $500 in your first 7 minutes. This is just a ridiculous lie!
-Emotional triggers – All of the "what if's" in the sales video showing Caribbeans island vacations, big mansions, and fancy cars are just to get you to get excited and take your credit card out. You will never buy a mansion with a few videos and PDFs.
-The owner(s) are hiding behind a pen name. Vince Howard does not exist and is just a name that they invented.
-Saying that the product is Free and that you only have to pay for the "server cost"
-False Scarcity
Conclusion
Although you can get some pretty decent information for the small fee of $9, you have to realize that there are a lot of hidden fees here. Solo ads are expensive and will break the bank for someone who has no experience with it. You might even end up losing money instead of making some.
Now the question on everyone's mind: Is 7 Minutes Daily Profits a scam or not?
It depends on how you see the way it's presented to you. If you consider the fake testimonials and unrealistic money claims, then it could be called a scam.
However, you do get some decent information for the basic product at $9 so by getting "something" for your money it does not qualify this one as a scam in the legal sense of the word.
Making money online on autopilot does not exist. It's a sales tactic only.
If you are looking for a push-button system, well you will be disappointed every time you buy a system and you will end up losing more money than you will ever make. Believe me, I've been there and done that.
Bottom line is that I don't recommend this system if you are looking for a sustainable way to make money online.
An alternative to 7 Minutes Daily Profits
Fortunately, there are real ways to make money online.
Affiliate Marketing is one of the most lucrative methods of making money online. You don't need to create any digital or physical products, and you can start with a tiny budget. You promote other people's product and get paid when people buy through your "affiliate link".
Of course, you will need your own website, not a pre-made squeeze page.
Then you will have to publish content, and when you create your content, you will have to focus on what people want and are looking for so that you can get "organic traffic" to your website.
By doing so, you will be getting "free traffic" from the search engines, and not buying any solo ads or the paid traffic methods.
So basically you find out what people want, write content on your own website about it using Search Engine Optimization (SEO) and a good keyword tool, and get people to your website, and click on your affiliate link so that you can make a commission from the sale
What you WILL need are determination and hard work.
Will you be getting free traffic by writing a few articles? No definitely not.
It takes a while before the search engines recognize your website, but once it starts going, the sky is the limit and traffic flows to your website without any effort.
This is just a tiny explanation of how Affiliate Marketing works.
I have learned everything I know about Affiliate Marketing from the No.1 source on the Internet.
Click on the link below to try it out for FREE and to get your own 2 free websites to start your online journey.
This is 100% risk-free, with NO obligations whatsoever and NO credit Cards required.
Just enter your email address and you are in the best online affiliate marketing training platform.
When starting an online business you will need three important and necessary elements:
Website(s), Education And Expert Training.
With my method, you will get all three along with my personal support to guide you along the way.
I also want you to have my Free e-book just to thank you for being here on my website:
Click on the image or the button below and get your own copy.
And I will see you on the inside!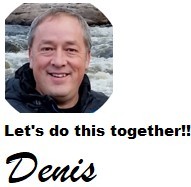 As always, if you have any comments or questions, please do not hesitate to use the comments section below!