Welcome to my Affiliate Traffic Bots review! I'll provide you with my analysis of whether this site is legitimate or just another scam.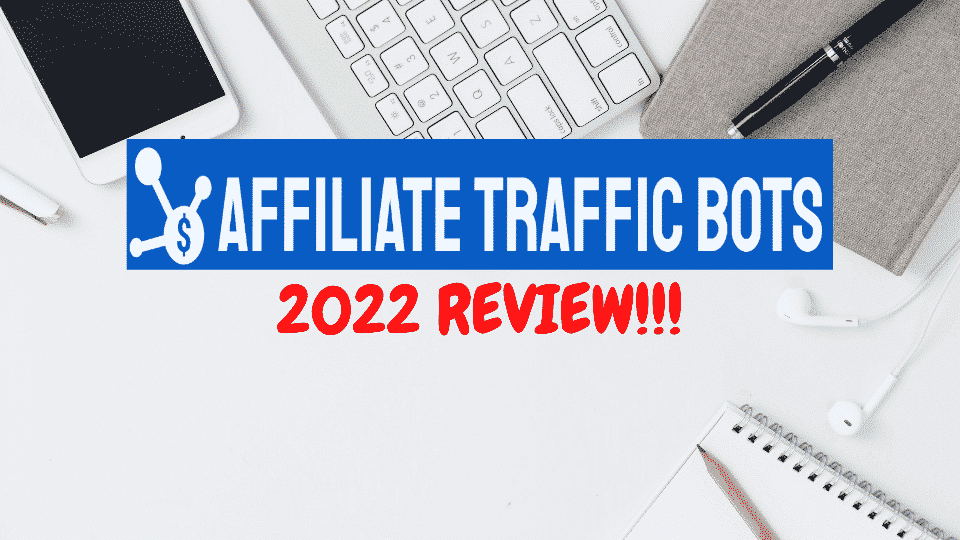 Welcome to my Affiliate Traffic Bots Review!
Affiliate marketing is probably the most popular form of income online today—it's beginner-friendly yet can deliver sustainability once you have found your winning formula.
However, the problem is that the eComm platform is often misrepresented by many dishonest digital marketers, and many people assume that it's a scam.
They'd say that it's an easy business model to engage with, and you can earn thousands of dollars in just a matter of days, while others say it'd just within hours.
Affiliate Traffic Bots is one of those programs that exaggerate their claims to the point that it becomes cringey and feels more like a scam than anything else.
In any case, if you're wondering and not entirely convinced that it's not trustworthy, then the article I have prepared for today is specially written just for you!
But before I begin, allow me to have this opportunity to share that I'm NOT affiliated with the product in any way. And I will NOT earn any commissions if you decide to try them out.
This article is my honest analysis of the program to help you determine if they're worth your while or not.
So without any further delays, let's begin…
Who are the People Behind Affiliate Traffic Bots?
The creators of Affiliate Traffic Bot only identify themselves as Chris and his partners Teresa and Rick. Other than that, there's no more information about them which makes it impossible to verify their credibility.
Also, you won't find additional background about the company, such as its date of inception, current owners, and headquarters.
I guess it's understandable if they're newly founded, but according to the sites' information, it was already established two years ago, as shown below—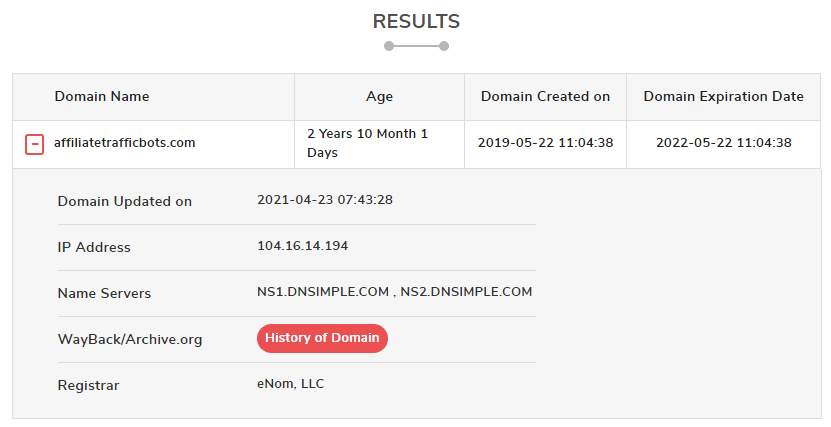 Also, they're located in San Francisco, California according to their IP address—

However, I am doubtful about the information that was generated from the software. What makes the business more suspicious is they're using a VPN which makes it even challenging to confirm their background.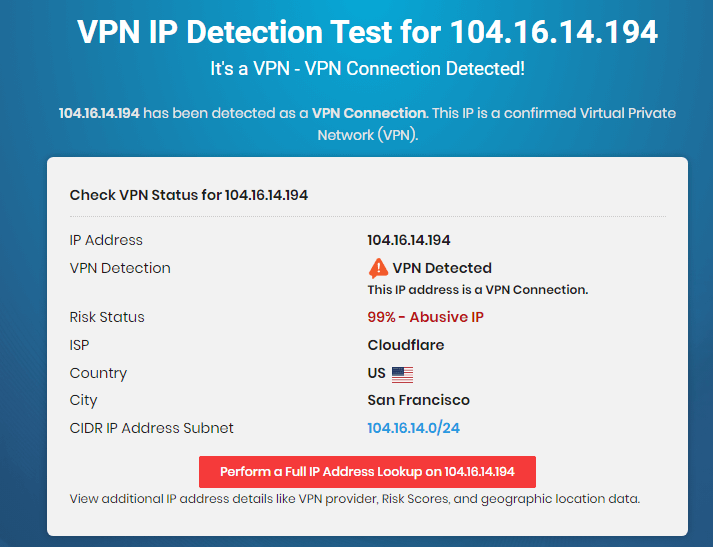 If I were you, this is a huge red flag because if they are legitimate and honest with you, then there should be no reason not to disclose even the most basic of information, right?
So does this mean that the program is a scam? Should you stay away from whatever they're trying to do?
Let's continue with my Affiliate Traffic Bot and learn more about the program…
What is Affiliate Traffic Bots?
When you base on the name of the program, you may probably think that it's an affiliate marketing program. However, this is misleading because Affiliate Traffic Bots is a done-for-you system.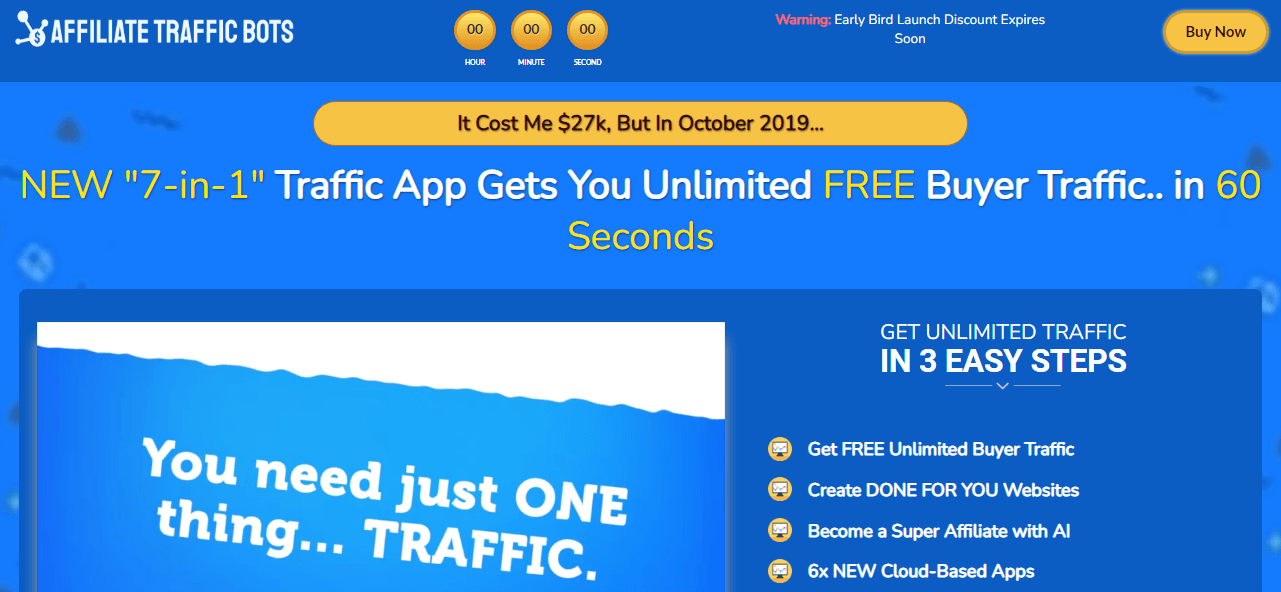 A DFY system and affiliate marketing have their similarities, but in general, they're two different business models.
For example, DFY's a referral mode of commissions where it earns you money through invitation.
As the name suggests, they will provide you with a pre-made system. And what's left for you to do is to post your links to social media accounts or other similar methods of promotion where it could potentially generate traffic.
On the other hand, affiliate marketing is the sense that you gain profits when someone clicks your personalized links and buys the products you are selling.
However, under this business model, you have the freedom to create content based on your niche and specialty and then represent as many brands as you like that are in accordance with your advocacies or beliefs.
The marketing pitch makes it appear that the program is an easy endeavor to delve into. But it is not as simple as what they advertise it to be.
For example, it would be very challenging for anyone to market generic or premade materials considering search engine sites like Google filters out spam and replicated sites such as those being sold by Affiliate Traffic Bot.
I also reviewed similar done-for-you systems in the past, and you can read about these articles if you like. It includes topics such as the following—Commissions Pages, Perpetual Income 365, Googlix, and VIP Bot Club, just to name a few of them.
Or, you visit the site and check more of the reviews I have written.
How Much is Affiliate Traffic Bots?
A common sight in DFY systems is their seemingly low-priced registration fee. However, you have to take note that it's just the upfront cost that would lead to upsells in most cases.
Anyway, if you're interested, the upfront cost of an Affiliate Traffic Bots is $27. On paper, expect at least four upsells once you decide to try their program.
They popularly referred to it as upgrades that require their members to pay for it to gain access to some parts of the programs' features. Expect the following upsells afterward—
Diamond Package costs $37, which would give you access to more niches
The DFY Package costs $67, which is supposed to give you additional features for campaign purposes
The Professional Package is $27 per month that is advertised to give you access to their 30 software engine in Clickbank, JVZoo, and Warrior Plus
Extreme Package is $97 includes a total of 50 training videos about the basics of DFY systems which I doubt to be downloaded from a PLR (Private Label Rights) site.
The only saving grace about Affiliate Traffic Bots is that the consumer is protected by Clickbank's 60-day money-back guarantee.
In any case, I honestly believe that the program isn't worth your while, and it would be best for you to look for better alternatives around. If this is indeed the case, then you can check out my best work-from-home recommendation!
Is Affiliate Traffic Bots a Scam?
Not all DFY systems are a scam. However, the fact that the creators of Affiliate Traffic Bots are unwilling to disclose even the most basic of information like its founding members, parent company, and headquarters makes their operation a little suspicious.
Also, they are not a good choice if what you are after is stability. In addition, they have upsells, which serve no value at all.
What are the Things I LIKE about Affiliate Traffic Bots
Although I do not recommend the DFY system offered by Affiliate Traffic Bots, there are two positive things about the program I can summon, which include the following—
Decent Refund Policy
The site offers a 30-day money-back guarantee. This, to me, is decent enough, which allows the consumer that requests a refund whenever they are unhappy with the program.
Easy
I think the main selling point of DFY systems is that they're basically pre-made, and there's no more work for you to be done. All that's left for you is to promote the program online.
What are the I DON'T LIKE about Affiliate Traffic Bots
Now, I also gathered factors that make the program an undesirable endeavor to engage to—
Low Quality and Spam
As I mentioned in the previous section, the content of Affiliate Traffic Bots is low quality and has no real value.
The materials that they will provide are generic, which means it's likely that your campaign will be filtered out by search engine sites, considering how strict they are with spam sites.
Such an instance also leads to lower traffic and poor engagement from your target market.
No Information about the Company
You won't find any information about the company on their landing page. This, to me, is a red flag because if you're operating a legitimate business and confident that it can deliver what it promised, then there should be no reason for them not to disclose even the simplest of facts.
Exaggerated and Misleading Claims
Probably among the hallmarks of scam sites is their overhyped claims. They have to show solid proof of income if they make extraordinary claims. As a result, it would mislead its audience into believing that it could deliver what it had promised.
Expensive Upsells
The $27 initial cost of Affiliate Traffic Bots may seem to be a steal. However, as I discussed earlier, there are upsells that you have to avail of in order to access parts of the programs' features.
The total upsell price would cost you about $240, which would lead you to spend more money than you save.
If you're looking for an income opportunity that doesn't have any upsells and won't cost you that amount of money, then you have to check out my best work-from-home recommendation!
False Scarcity
Creating a false scarcity is also a common sight in digital marketing. They make it appear that there is a high demand for the product, and there's already a limitation imposed on it.
In reality, and like many DFY systems around, there's no demand for the product, and it's all just marketing strategies to lure people into buying their bogus and low-quality program.
Takeaway in Today's Affiliate Traffic Bots Review and Better Alternative
I hope my Affiliate Traffic Bots Review has provided you with the insights you need and helped you identify if the DFY system fits your preferences.
Although a done-for-you system is essentially low-quality and a low-yielding income opportunity, it doesn't necessarily indicate that they're a scam.
In either case, I don't recommend it to people who are looking for a reliable source of income.
The good news, however, is that there are a lot of alternatives around that can definitely deliver financial stability, and one popular example is affiliate marketing because it suits all levels of experience.
Although Affiliate Traffic Bot is advertised as an affiliate marketing program, it is not of the same platform as I discussed in the early parts of the review, and for this, I give it a big thumbs down and a zero-star out of five
You could try my best work-from-home recommendation if you prefer to engage in affiliate marketing and benefit from it.
Well, that's just about it in today's discussion of the subject matter! Thank you for taking time off in reading my Affiliate Traffic Bots Review!
And to show you my gratitude, I'm also giving away my book for free to help you gain an advantage as you begin your endeavor in affiliate marketing—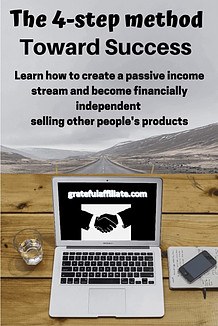 I hope to see you next time!
Peace!