Are you tired of spending hours creating content for your website or social media? Do you wish there was an easier and faster way to generate high-quality content that engages your audience and boosts your online presence? Well, you're in luck because, in this review, we'll be taking a closer look at AiGenie, a program that promises to do just that.
AiGenie supposedly uses the power of artificial intelligence to create unique and optimized content that is tailored to your niche and audience. But does it live up to the hype? Let's find out.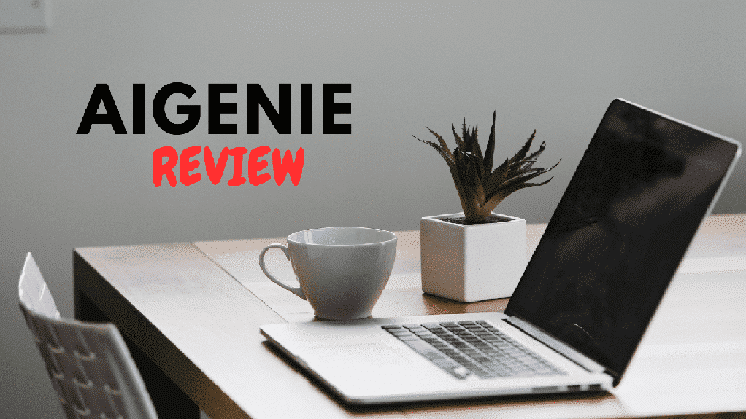 If you're an online marketer looking for a way to make your content creation process more efficient, you might have come across Billy Darr's AiGenie program. The software claims to use artificial intelligence to help you generate high-quality content quickly and easily without the need for extensive writing skills or research.
But does AiGenie deliver on its promises, or is it just another overhyped tool that fails to live up to expectations?
In this review, we'll take a closer look at the software's features, functionality, and effectiveness and give you our honest opinion on whether it's worth your time and money.
Before I start, I want to make it clear that I am NOT promoting AiGenie, and I won't earn any commission if you decide to use the program after reading this review.
So without any further delays, let's get right into today's discussion…
Who Developed AiGenie?
The AiGenie website poses Billy Darr to be the founder and owner of AiGenie.
He is a content creator who produces videos and programs related to internet marketing, affiliate marketing, and making money online.
He shares his knowledge and expertise in these areas with his audience, through tutorials, product reviews, and other informative videos and posts.
He appears to be focused on helping people achieve financial independence and success through online business ventures.
He has a Youtube channel, an Instagram account, a Facebook account, a LinkedIn account and a TikTok account, all of them with thousands of followers, so he is an influential individual when it comes to internet marketing and earning money online.
As we continue with this review, we'll explore the features and effectiveness of AiGenie, and hopefully, you will gain a better understanding of its potential.
What is AiGenie?
First, let's talk about what AiGenie actually does.
At its core, the online software is a content generator that uses ChatGPT AI algorithms to create articles, blog posts, social media posts, and other types of content. To use the software, you simply enter a keyword or topic, and AiGenie will generate content based on that keyword.
The AiGenie software is cloud-based, which means you don't need to download or install anything on your computer. After paying for it, you simply log in to the website, create an account, and start using the software.
I found that AiGenie was able to generate articles and blog posts that were generally well-written and informative, with good structure and flow. But I also noticed that the software created some content that was repetitive and lacked the depth and detail of something written by a real person.
Another potential downside of AiGenie is that it could generate content that is very similar to existing content that is already on the web, which can hurt your website's search engine rankings and credibility. To avoid this, it would be very important to carefully edit and revise ALL content generated by the AiGenie program and to add your own unique perspective and voice to it.
So it's not all rainbows and unicorns, it does have its downside…
How the AiGenie Really Work?
A program claiming that earning money is "as easy as 1, 2, and 3" is something that I have heard so many times now, I am immune to that nonsense, and to my dismay, AiGenie says the same thing.
The way the program describes how it works is as follows: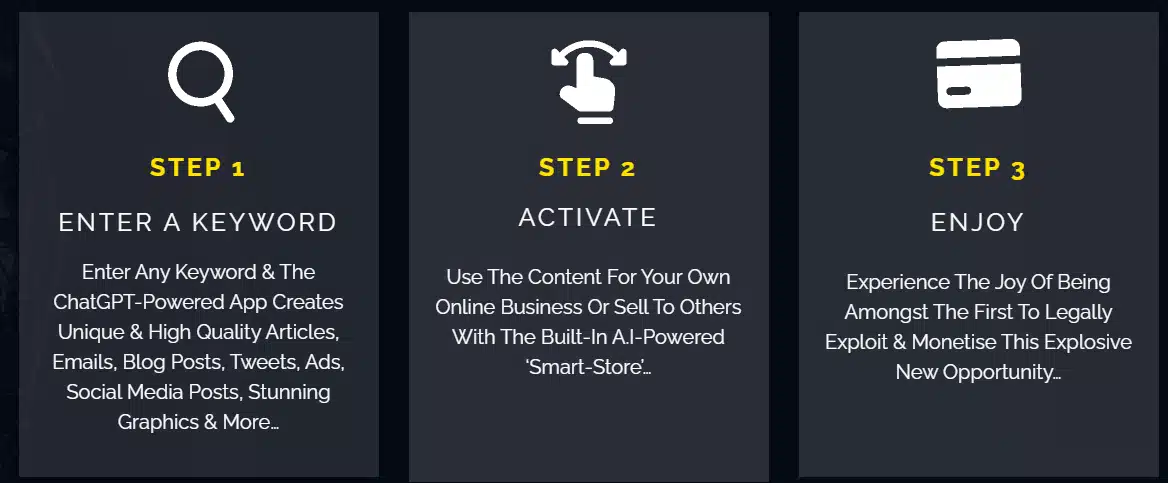 First Step: Enter a Keyword
Enter your keyword, and the ChatGPT-powered app automatically provides you with the content for your website, social media, and the like. However, you must keep in mind that the content you are receiving is auto-generated and likely has come from various content that was already published before on the web.
It's also important to keep in mind that AIGenie is not a magic solution to all your content-creating problems. While the software can help you generate content rapidly, it's still up to you to create quality content and build a strong marketing strategy and relationship with your audience.
You can't rely solely on AI to do all the work for you.
Second Step: Activate
What they mean by "activate" is to sell the content to others (Probably on content-provider websites like iWriter or Fiverr) or publish them on your own website or social media account.
Third Step: Enjoy
According to the sales page, after you complete all the necessary steps, the final one is to sit back and enjoy the passive income that comes your way by legally exploiting this money-making opportunity.
As I already said, AI Genie is not a magic solution.
While the program can provide you with written content, I don't think it's enough to generate an income solely. You'll need to review and edit the content to make sure it's up to par and worthy of the search engine's SERP. If you don't, well you might find out that this content is nowhere to be found in the search results.
I can add here that if what you want is to use it as a tool to help you create content, then it could be a good option. However, there are lots of other methods out there to consider as well.
How Much is AiGenie?
It's surprising that AiGenie only costs $17, given how much they say it can do. But don't get too excited because there are a lot of upsells that can end up costing you more money than you save.
Here are some examples of the upsells included in the AiGenie package—
First Upsell: AiGenie – Unlimited Edition costs $47
Second Upsell: AiGenie – DFY Setup costs $297
Third Upsell: AiGenie – Auto-Pilot Edition costs $39
Fourth Upsell: AiGenie – 200 DFY Campaigns Edition costs another $39
Fifth Upsell: AiGenie – Franchisee Edition costs $197
AiGenie is offered under the Warrior Plus product list, which means that you are guaranteed a 30-day refund policy.
Looking for a better program to transform your digital marketing business? Check out my recommended alternatives for success! Click here to find out what is my best work-from-home recommendation!

Is AiGenie a Scam?
I won't go as far as saying that AiGenie is a scam because it's not a scam.
Here is what other people are saying about AiGenie—
What I LIKE About AiGenie
After reviewing AiGenie, I did not find too many positive qualities that would make me recommend their product. If you do decide to purchase the program, you should not rely on it to generate income without lifting a finger as the sales page claims.
Despite offering a 30-day refund policy, and the fact that it can generate written content quickly, I believe (And that is my own opinion based on my experience with AI writing tools), that there are better options available that can help you achieve your digital marketing goals, given the fact that everything you receive from the program will have to be reviewed and edited.
What I DON'T LIKE About AiGenie
Upsells
AiGenie has not disclosed its upsells in the original sales page and you must purchase the frontend system at $17 before you get bombarded with upsells, and there are plenty of them.
Misleading
As I mentioned before, AI technology is a great "tool" and using it to help you create content is not something I am against, in fact, I do use AI on a regular basis to help me in my online ventures. However, I use it as an assistant, NOT as my primary source of content creation.
Saying that you can plug in a few words in a system and sit back while money is coming in is an exaggerated statement, to say the least!
Final Thoughts on AiGenie
Overall, I would say that AiGenie is a useful tool for people who are looking to get some "help" with their content creation and get them to generate content quickly and easily.
However, it's important to remember that AiGenie is not a replacement for human writers and that you will still need to carefully edit and revise the content generated by the software to ensure that it meets your standards.
In addition, it's important to use AiGenie responsibly and avoid relying on it too heavily for your content creation needs. While the software can be a helpful tool, it should not be seen as a silver bullet that can solve all of your content creation challenges.
I believe that the software could be a helpful addition to your content-creation toolkit, but you must use it responsibly and in conjunction with other human content-creation strategies.
A Better Alternative
Since 2016, I've been using a training platform that's helped me build a successful online business.
I've learned how to create blog posts and articles that use SEO and have a personal touch that AiGenie lacks.
Affiliate marketing is popular for people who want to make money from home because it has very little risk; you can start with as little as $500, you don't need to worry about inventory or shipping, and your income potential is unlimited.
Are you ready to create high-quality content that showcases your unique talents rather than relying on a machine to do the work?
Follow along with me, and I'll show you how to do it right. Say goodbye to generic, cut-and-dry content and say hello to content that truly represents you and your brand.
Let's get started!
>>HERE'S MY BEST WORK-FROM-HOME RECOMMENDATION!

And to show you my appreciation just for being here today, I am also giving away my eBook for free to help you start your business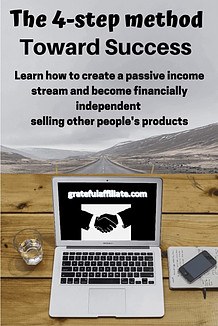 Peace!