For today's Blog Millionaire review, I'll provide you with my analysis of whether Brandon Gaille's online training program is legitimate or just another scam.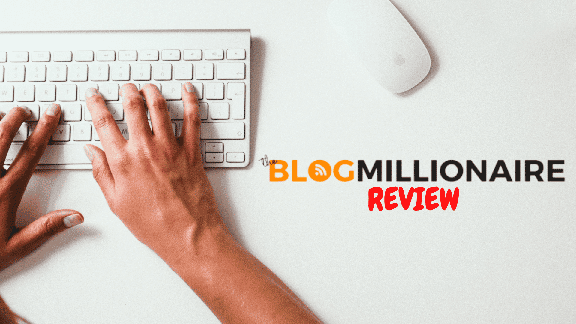 Blogging and publishing a website alone won't bring in an online income. It requires additional tweaks like making your website SEO-optimized and writing engaging content to attract traffic and convert your potential customers into sales eventually.
However, it is not as easy as it sounds because it demands a lot of work and some investment capital in order for you to gain the level of success you are aiming for.
So if you are a newbie in online business and blog monetization, you will likely have turned to online training courses. And one of the programs that you might have come across is Blog Millionaire.
And if you are wondering whether Brandon Gaille's can indeed help you earn money from blogging, then you'd be happy to know that the article I have prepared for today is especially just for you!
But before I begin, let me first disclose that I am NOT an affiliate of Blog Millionaire, and I will NOT gain any commissions if you decide to purchase the program.
So without any further ado, let's begin…
Let's Meet the Founder of Blog Millionaire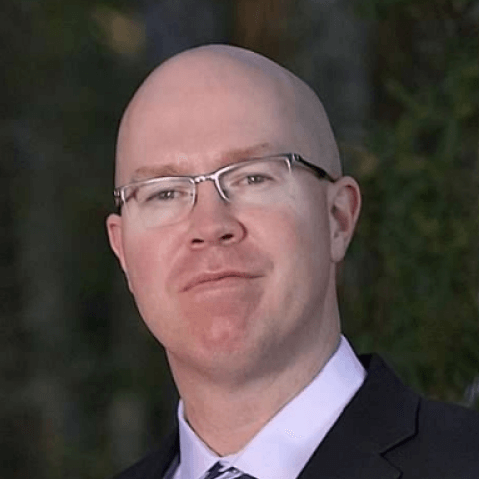 As you might have already guessed, Brandon Gaille is the founder and owner of Blog Millionaire. He is popular in digital marketing because, aside from his training program, he also has a very popular podcast that you can refer to titled "The Blueprint for Blog Success."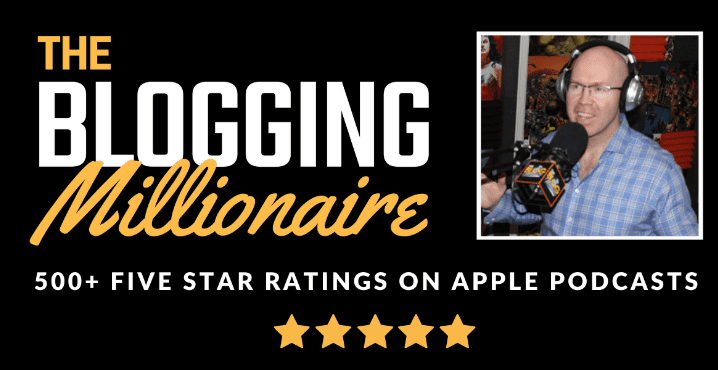 Brandon has quite an interesting background. He mentioned that he was bullied during his school days, and then he became a disabled person in his early thirties, which limited his potential.
Also, he has incurred over $500K in debt, which has affected his life significantly. But despite all of the struggles and setbacks, he was able to compose himself and attain success in the industry.
He claims that he is managing several websites that are generating 5 million visits in a month.
So does this mean that Brandon Gaille is legitimate? Or is he a scam?
Let's continue with my Blog Millionaire review and learn more about the program…
What is The Blog Millionaire Training Program?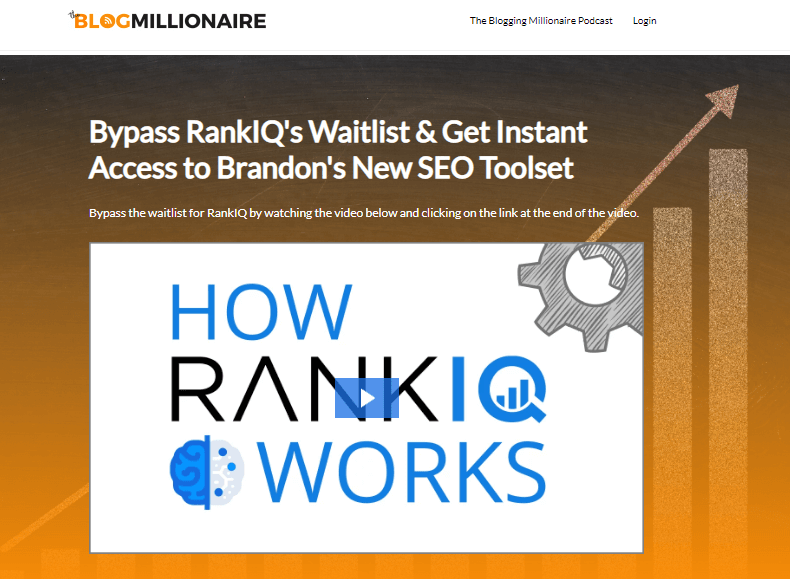 The Blog Millionaire is a training program on creating a blog site and how you can monetize your publications.
As mentioned, Brandon Gaille has years of experience in blogging that have earned him a very comfortable financial stability. So yes, I believe he can help you if you are an aspiring blogger who wishes to use publications and blogging for profit.
Blog Millionaire is a 13-module training course that bases its topics on blog publications which is made up of domain name, social media marketing, SEO optimization, building an email list, and ads. I will explain the content of the training in the next sections.
I also reviewed hundreds of programs in the past that are related to blogging site monetization and affiliate marketing. If you are interested, the following are some examples of the work I have published previously—SEO for Bloggers, Elite Blog Academy 4.0, Blog Growth Engine, and Publisher Supremacy, just to name a few of the articles I have written about.
Or you can see the full list of reviews by clicking here.
However, a huge downside of Blog Millionaire is its high cost. In all honesty, you really don't have to spend this much money to gain the quality you need in website monetization.
If you are looking for a program that can help your site generate leads and convert sales, then you should check out my best work-from-home recommendation!

What's Inside the Blog Millionaire Program?
Blog Millionaire provides 13 modules that include the following lessons—
First Module – Choosing A Domain That Gets Top Google Rankings
Second Module – How to Find High-Value Domains in The Aftermath
Third Module – Optimizing Hosting for Superfast Loading Pages
Fourth Module – Using Keyword Research to Dominate the Google Rankings
Fifth Module – Writing Posts That Turn Visitors into Followers
Sixth Module – Increasing the Overall Engagement of Your Posts
Seventh Module – Getting Quality Links That Increase All Your Rankings
Eighth Module – Using Social Media to Get Your Posts Shared by Thousands
Ninth Module – How to Add 100's to Your Email List Every Month
Tenth Module – Using Analytics to Uncover Traffic-Producing Trends
Eleventh Module –Monetizing Your Blog for Client Services and Consulting Leads
Twelfth Module – Monetizing Your Blog with eBooks and Online Courses
Thirteenth Module – How to Monetize Your Blog with AdSense and Affiliates
It also includes various bonuses. Some examples of the bonuses that you'll be getting are as follows—
First Bonus – Social Media Hacks Course
Second Bonus – Direct Access to Brandon
The modules are pretty much self-explanatory.
And as you see, it does lacks the basic lessons which may render the program unsuitable for people who are just starting from scratch.
If you already have a blog and a website and just trying to gain traction in the business, then the Blog Millionaire should be a good program you can invest in.
How Much is the Program?
The initial cost of the Blog Millionaire training program requires you to cash out an amount of $497. However, each member has 30 days to decide if the program is the right one for them or not, and request their money back afterward.
With this being said—the program may not be for you if you are not willing to spend that much money or don't have the budget to accommodate the full price.
If you are looking for a more affordable program that can help you create engaging blogs and monetize your content affiliate marketing, then you should check out my best work-from-home recommendation!

Is Blog Millionaire a Scam?
NO Blog Millionaire is NOT a scam.
Brandon Gaille is a legitimate digital marketer that will provide quality training on the essentials of blogging and how you can earn money from your website.
Now, the following video reference is a MasterClass from Brandon Gaille himself about the Blog Millionaire online course—It will give you a good explanation of what you can expect from the full program.
What I LIKE about Blog Millionaire
The following are the things I like about Blog Millionaire—
Excellent for Bloggers
Blog Millionaire is an excellent choice for a content creator who primarily focuses on blog publication.
The Founder is Legit
Brandon Gaille is a legitimate digital entrepreneur you can put your trust in.
Online Community
They have an exclusive social media community of like-minded individuals.
Lengthy Refund Policy
Blog Millionaire offers a 30-day money-back guarantee if you are not satisfied with how the program is progressing.
What I DON'T LIKE about Blog Millionaire
Now, below are the disadvantages of Blog Millionaire that you have to bear into consideration—
Too Expensive
First and foremost, I believe that the program is too expensive.
Not for Beginners
The program may not suit people who are just starting with blogging. As you see from the summary of the training modules, the lessons may be a little too advanced for beginners.
Final Thoughts in My Blog Millionaire Review and My Personal Rating
I hope my Blog Millionaire review has provided you with the information you need to determine if the training course is the right for you or not.
I seldom recommend programs I reviewed. However, Blog Millionaire is one of the few I can say that's noteworthy, and I would recommend it to people with existing blog sites.
The training program offers quality training on improving your blog sites and how they can help you monetize your content.
My only issue with the program is that it is too expensive, especially for someone who is just starting out considering the number of free resources and more affordable options around.
With this being said—I am giving the program an 8 out of 10 rating—

An Alternative to Brandon Gaille's The Blog Millionaire
Affiliate marketing has been around for many years, and it has become the go-to for many startup digital marketing businesses because of the following reasons—
It suits all levels of experiences
Your direct involvement in inventory management and parcel delivery is not a necessity
Cost-effective and the initial cost of starting the business is relatively easy and cheap—you can basically start with affiliate marketing with a capital of less than $500
Very low risk
Potential income is limitless since you can promote as many businesses as you like
As you see, your main task in this type of business is to market businesses through your publications online—it includes blogs, websites, or social media content and SEO (Search Engine Optimization). Once you have mastered these elements (there are more items to be listed here but these are the basics), you will earn a commission every time someone clicks on your links and uses it to purchase the products or services you're promoting.
However, affiliate marketing is not as easy as it sounds because the success of this business venture relies on the quality of the leads (potential customers) being directed to your website.
So, if you are looking for an alternative to the Blog Millionaire that is much more affordable yet can deliver equal or even superior results, then you should check out the highlighted description or the button below.
>>HERE'S MY BEST WORK-FROM-HOME RECOMMENDATION!

And to show you my appreciation just by being here, I'm also giving away my book for free to help you kickstart your affiliate marketing business—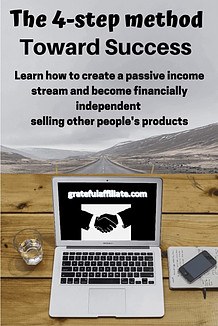 Thank you for your time!
Peace!