In this review, I will reveal exactly what the Cash Sniper "system" really is and what you can expect when you enter inside the member's area.
I was invited through an email link to check out the Cash Sniper system. The email itself said this in the first sentence:
You have been selected to access a brand new online opportunity which can earn you over $500,000 a year, Cash Sniper is the newest, freshest way of making huge sums of cash online. A secret that for some reason, hardly anyone knows about or even talks about.
Being in the online business myself, I had to check this out this very hard to believe claim and see what would be the kind of system that would help me make "those huge sums of cash online", so I clicked on the link and was brought to the sales video.
There are thousands of "systems" on the Internet claiming the same thing and they will tell you anything just to get you to purchase and sign up. Is Cash Sniper one of them? Let's find out!
---
If you have seen enough already, and you already know that this system will not live up to its promises, why not get in something real? I joined a platform over 3 years ago, and it taught me how to make money while I sleep.
I will tell you right away that it's NOT a get-rich-quick. It is, however, a true and real method of building an online business!
Click here to find out about My No. 1 recommendation
---
Summary
Name: Cash Sniper
Website: http://www.cashsniper.co
Owner: "Ray Pickard" This is a pen name. There isn't anyone on the Internet with that name that has claimed this system as their own.
Price: $9 plus multiple upsells
The sales video itself is very typical of hundreds of other similar "systems" out there today. They come out with a BOLD claim saying that their method is going to make you rich within a very short period of time. It's using an "automated profit system that is turning ordinary people into millionaires".
Then they say that 57 people just like you made $100,000 in profit last month. Then they show a bunch of "testimonies" on how this system has made these people huge amounts of money. The first one says he made $26,1268 in 7 days.
One of them even goes as far as saying he made over $1 million in 9 months. The funny thing about this claim is that this is supposedly a "new" system!
These are all actors, they offer their services on a platform called Fiverr. Here is concrete proof.
This guy claims that he bought himself a house in 7 weeks with this system :
As you can see, like hundreds of other fake systems out there, this one is using the same tactic and using FAKE Testimonies to make you believe a fairy tale that does not exist!
If you want to see more fake testimonies, with the same actors, check out some of my other reviews like:
By now, you should be getting the idea right? I just hate these kinds of sales videos where they focus only on the money that you "would be getting" if you join, when in fact it's a total lie, and you will find out in a moment why I say it's a lie.
They have really unrealistic money claims like saying "in just 24 hours from now, you could have an extra $3,500 in your bank account"
This is complete B.S. and unrealistic.
If you can find any system on the Internet that will able you to make that kind of money and with a $9 price tag to top it off, don't you think everybody would be doing it?
Of course, their proof for this money-making system is to show you some screenshot of supposedly "other members" revenues showing that some of them are making almost $28,000 in 7 days!
By this time I already had my opinion on this system and I knew what I was in for. But for the purpose of this review and for your benefit, let me show you exactly what you will be getting as a "system" and what you should expect.
---
If you are fed up (like me) of trying these very low-quality systems that promise you riches overnight without ever delivering what they sell, let me tell you how I make money online and how you could also start your own online business for FREE. ===>Check out My No. 1 recommendation<===
---
What is Cash Sniper – A look inside "The system"
Once you refuse Upsell No. 1 for $197 called Sniper Secret Method, with a downsell of $147 and upsell No. 2 for $177 called sniper X, you get to the member's area:
You are first greeted for a "VIP Members Workshop" by John Crestani.
First, let me say that this is not a workshop you need to pay for. You can access the same webinar for free by following this link: https://superaffiliatesystem.org/.  I followed the webinar myself and I have reviewed his system: The Super Affiliate System 2.0.
John's Webinar is an hour long and is packed with good free information! But there is a catch. To join "the system" you will have to dish out $997. All of this to say that Cash Sniper's membership area looks like an affiliate sales page right from the start.
But what about the "automated profit system that is turning ordinary people into millionaires"? Well when we look inside the menu, we find 4 PDF documents (so much for an automated system right?). I am not saying that the information provided in these eBooks have no actual value.
No, what I am saying is that this is NOT a system like they promised in the sales video!
It's just some information about Affiliate Marketing that was probably taken out of some PLR document that the creator of this website (Yeah I'm going to call it a website and NOT a system) has put up together, and thrown a link to an affiliate promotion of his! I did not take the time to do any research, but I am quite certain that these documents are not even their creation. They have been bought from a PLR (Private Label Rights) website and modified a bit to make it look like theirs.
That's it my friends!
OK, so to be fair, I will show you what the PDF documents are about and what you will get for $9:
1 – Cash Sniper Main Guide
In this 24 pages eBook, you will get an introduction and how to get started with Affiliate Marketing, how to choose your target audience, and an overview on how to drive traffic to your offer(s).
2 – Cash Sniper Secret Method
In this 40-pages eBook, they teach you the basics of setting up your website by buying your domain name and hosting it on web hosting platforms like GoDaddy, installing WordPress.
Then they give you an overview of building an email list with email autoresponders like AWeber and Getresponse and a few pointers on how to create some email marketing campaigns with Getresponse and Squeeze Pages using a plugin (that does not work anymore).
To get traffic to your email campaign, they suggest that you buy solo ads and Facebook ads. In the end, they give you a summary of what is EPC.
3 – Cash Sniper X
This 18-page document is all about YouTube. How to set up your YouTube channel. Then they talk about choosing your niche, using keywords and YouTube tags. Finally, they give you an overview on How to make a YouTube video.
4 – Cash Sniper Profit Booster
This last document is 11 pages and talks about setting up your website, choosing your niche and choosing your Domain name and hosting, and Keywords (These were discussed in the other documents).
Then they tell you (in 2 and a half pages) that writing content "is the most important element of the Sniper system"
They give you an overview of how to write content using keywords and links.
The last part is about SEO (Search engine optimization) and adding Google Adsense to your website.
---
Again, not to say that there isn't anything useful in these documents, my point here is that it goes to show how unscrupulous these guys are when they create a sales video.
They use FAKE testimonies, very exaggerated and unattainable money claims making believe that this is a get-rich-quick, automated method, when in fact there is NOTHING farther from the truth!
You can find pretty much everything they talk about in these documents by doing a little research. And to prove my point, I have given you links to websites that will give you most of the information the documents contain for Free.
PROS & CONS
PROS
The system is sold on ClickBetter, so there is a 60-day money-back guarantee if you are not satisfied.
The price of the basic product is relatively cheap at $9 as long as you don't buy the upsells.
CONS
Fake owner, Ray Pickard is just a pen name that the creator of this system uses to hide behind. There is no Ray Pickard associated with this "system" anywhere.
Fake Testimonies from Fiverr actors, all they do here is to read a pre-written script that tells exaggerated money claims. I especially liked the one where the older guy says that he made $1 million dollars with these PDFs, as if!!!
Exaggerated and unrealistic money claims. There is not a chance in a million that you will have $3,500 in your bank account in 24 hours with 4 PDF documents, now come on!!!
Not a system! – We cannot call 4 PDF documents a system! It just plain information that can be found on the Internet and all for free when you take the time to look it up.
Conclusion
As mentioned before, there is some decent information in the 4 PDFs and for $9, I guess I can say that it's probably worth it, but not a penny more.
If we take the "basic" system for what it is, the upgrades should have way more for the price they charge. I personally would never give them any more than $9 for anything else.
Would I qualify Cash Sniper as a scam? Well, according to Wikipedia, the real definition of the word scam is "a type of fraud or deception which makes use of the Internet and could involve hiding of information or providing incorrect information for the purpose tricking victims out of money, property, and inheritance"
All I have to say here is if the shoe fits…wear it!
It's really up to you to decide, I mean it's only $9.
If you want my opinion, at least stay away from the upgrades!
I have to admit at this point that $9 is not that expensive for what I have read in these eBooks, so if you want to grab your 4 eBooks for $9 here is the link: Cash Sniper
However, this is one of the thousands of other similar programs, that lure you in with a fairy tale, just to provide simple and basic information that can be found by doing a little research on the Internet.

How about a method that works?
A few years ago, I was like you. I was desperately trying to find a system that would help me make money online. I skipped from one scam to the other, getting more and more frustrated along the way, and got fed up buying ridiculous systems that didn't live up to their promises. So I decided to do some research prior to buying them. Sounds familiar?
One day, while doing my due diligence and researching one of "those" systems, I ended up on a platform that wasn't like anything I had seen before. It taught Affiliate Marketing as a business model for "anyone willing to put in the necessary effort and persistence".
The first thing that struck me is that there was no credit card required to "test" the system by becoming a starter member. I had access to 20 videos (10 for Online Entrepreneur Certification and 10 for Affiliate Bootcamp) and text lessons attached to every lesson, laid out in simple terms, and with step-by-step instructions with tasks to perform and check off.
I went through the first 10 lessons and was hooked. That was over 3 years ago. Fast forward to today, and I now run a successful online business and I am still part of this "community".
But don't just take my word for it, check out Wealthy Affiliate for yourself and create your Free account by clicking on the button below:
When starting an online business you will need three important and necessary elements:
Website(s), Education, And Expert Training.
With Wealthy Affiliate, you will get all three along with my personal support to guide you along the way.
I also want you to have my Free e-book just to thank you for being here on my website:
Click on the image or the button below and get your own copy.
And I will see you on the inside!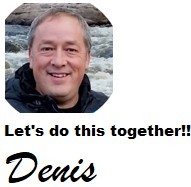 As always, if you have any comments or questions, please do not hesitate to use the comments section below!