This review will give you a look inside the member's area and I will show you what you can expect from this system that claims you can generate $5,000 in a single day!
Hello and welcome to my China Cash Clone Review. If you are here today, you must have been "invited" to buy this system and you want to find out if it's a scam, or if you can really make $5,000 in a single day with this "new moneymaking software".
Does it really live up to its promise? Or is it another one of those Internet scams? I will be answering all your questions in this review by giving you a "Look Inside" the actual product!
So Let's dig in!
---
However, I can tell you right away that I don't recommend this system and that it will not generate "$5,000 in a single day". If you want to create a sustainable Internet business and make money while you sleep as I do, then click on the link below and find out how I do it! I can tell you right now, it's NOT a "get-rich-quick scheme", it's a REAL online business!
—> Click here to find out about My No. 1 recommendation <—
---
Summary:
Name: China Cash Clone
Website: www.chinacashclone.com
Owner: Daniel Barber – This is a "pen name", as the real creator of this system is hiding behind this fake owner.
Price: $9 plus multiple upsells
Recommended: NO
Rating:
– 1 star Just because it`s sold on the ClickBetter platform and that you can request your money back if you are not satisfied.
Overview:
The sales video starts and right away I could tell that it was one of "those" videos.
The ones where they lead you to believe that they have found a "secret" method, or as they say it here in this video, "a little known glitch" that no one else has tried before and will be making you mega-rich, just because you were invited to watch their "exclusive video".
They show you a screenshot of their sales account showing a huge amount of sales.
This is very typical of a very low-quality system!
Then, they show you the "testimonies". Well, those testimonies are so far-fetched, and are just scripted text being read by Fiverr Actors!!
Yes paid actors, nothing else.
Here is this young woman saying that she only works a few minutes a day and that the profits are just piling up!
As you can see, the only money she's making is from this video gig she has sold on Fiverr.
I have seen her before on other sales video and made other reviews with her in it, Bulletproof profits being one of them!
Now, here is a man saying that he has made $710,278.29 in just 5 months! Whew!
That is some mad cash, right? Wrong!
Here he is selling his acting services as a spokesperson on Fiverr:
As you can see, there is absolutely NO TRUTH being said here.
Everything is a big fat lie!
Now the "system" itself is supposed to take care of everything for you and that you will be making thousands upon thousands of dollars on autopilot!
They lead you to believe that it's all done for you and all you have to do is give them a few dollars (if you don't fall for their "upsells") and you will be striking it rich!
To be honest, I wasted 18 minutes of my life watching this B.S. video!
No matter how good they make it sound, these kinds of systems always end up being the same, they are all hyped up and promises you to get rich without any work, but they never deliver.
It is a very well-known fact that there is a LOT of money to be made on the Internet, I am really NOT arguing that fact.
But I can spot a fake from a real system with the experience I have gained over the years, and just by the sales video, I knew what I was in for!
But, for the purpose of this review, I kept on going…
---
If you are fed up (like me) of trying these very low-quality systems that promise you riches overnight without ever delivering what they sell, let me tell you how I make money online and how you could also start your own online business for FREE. ===>Check out My No. 1 recommendation<===
---
So, What is the China Cash Clone anyway?
After refusing the first upsell: Cash Clone X – How to make an extra $100,000 per week that sells for $197, with a downsell of $177, and upsell No. 2: How to increase your profits up to 785% for $147, you will get to the membership area:
The first thing I noticed was their own disclaimer that said:
"The typical purchaser does not make any money using this system".
And it goes on:
"China Cash Clone does not guarantee income or success, and examples shown in this presentation does not represent an indication of future success or earnings".
Well, isn't that nice!
In the sales video, they promise hundreds of thousands of dollars with an all done-for-you system, to hurry and purchase the system before it was too late, and now that we have access to it, they say that people do NOT make any money with it!!!
Dang! I knew it! They have confirmed it right there with the first thing I saw in the member's area!
But what do they offer?
When we click on Step 1: VIP Member Workshop we are offered this:
So this is basically an affiliate link to another system called The Super Affiliate System from John Crestani. It is owned by Pendragon LLC.
I have made a couple of reviews on this system (version 1.0 and 2.0), and although it is a legit system, it's not for everybody!
There is a steep price tag attached to it, and you need a hefty advertising budget to get you going.
But I'm not here to review The Super Affiliate System, what about what we are here for?
Well "everything" from this system is in
Step 2: Get Started
What you will get are videos on how to install a WordPress website on GoDaddy.com.
Then choose from products on Ali express to create a DropShipping website and then manage your orders.
It starts with some download links for 2 plugins you will need on your WordPress website and the China Cash Clone "made for you" website:
I clicked on the "Click here to see demo site" and this is what I was redirected to:
This "example" looks okay and is also pretty, but is it worth your time and effort? Will this be the same for you?
Let's find out.
There are 5 videos, that are really cheaply made and hard to watch because of the size that they are on the page.
You hardly see anything unless you increase the browser's screen size, and even then, you can't see much details.
Another thing I don't like about the videos is that there is only a "pause option".
Let's say you didn't quite catch what was said and you want to go back, well there is no "rewind".
The only way to get back is to refresh the page and start over again, which could become very tedious and annoying for someone just starting out and trying to learn something.
The first video sends you to GoDaddy.com and gives you basic information on how to set up your WordPress Website on GoDaddy using CPanel. You will need to download their pre-made website and install it on the WordPress dashboard. Now, if you don't understand what I just wrote down about GoDaddy, WordPress, and CPanel, then you will have to figure it out by yourself because the actual base training on these is not included and the narrator of the video must be assuming that you know all about CPanel and how it works.
The second video will tell you briefly and quite fast how to customize your website to make it a little like your own, with their pre-designed choices. Again this video is hard to follow and is way too fast for someone new to even know what the heck the narrator is trying to show.
The third video shows you how to install WooCommerce on your website to be able to sell and receive payments. It's a short video and the narrator goes through the process very quickly, making it very difficult to understand if you are not familiar with installing this WordPress Plugin. You would get a lot more detailed and worthwhile information on Woocommerce's website for free!
The fourth video is supposed to show you how to connect Aliexpress to your website. Aliexpress is an online retail service based in China that is owned by Alibaba. Again, very hard to follow and even to see what the narrator is doing… I got fed up after a few minutes and did not watch until the end!
Short 1 minute and 30-second video on how to manage orders from Aliexpress. Nothing worth watching in my opinion, he (the narrator) goes way too fast and very hard to follow.
His last words: "It's that easy guys".
Yeah right!
There you have it.
The "China Cash Clone" is a 5 video tutorial that shows you how to install a pre-designed WordPress website and connect it to Aliexpress through Woocommerce.
I bet that if you copy that last sentence and put it in a search engine, you will get a ton of results.
I am also certain that you will get much better information for free by doing a little research.
PROS & CONS
PROS
You can request your money back from the ClickBetter platform, and this is the only reason they got one star from my rating.
CONS
There are a LOT!
The videos are cheaply made, they are small and hard to watch. They also tend to be for someone who has a lot of experience with WordPress and not for anyone who is new to the WordPress platform.
Fake testimonies – Hired actors claiming that they made hundreds of thousand dollars with this system is a "Pure Lie"!
Fake owner hiding behind a narrator and a fake name
Hyped up and very unrealistic money claims. Yes, there is money to be made with a drop shipping website, but NOT as easy as they claim it is. This hype is just for them to sell the system (and the upsells)
No support whatsoever. When I clicked on the support menu this is what I got:
No traffic method. This "system" will provide you with a basic drop shipping website, yes, but WHO is going to buy from you? Where are the sales be coming from? You are left on your own to figure this one out! Traffic is the lifeblood of an online business, and without traffic (people coming to your website to purchase something), you can have the prettiest and most sophisticated website on the Internet, you will not be making any money.
Dropshipping is much more complicated then they lead you to believe. There are the returns, the customer support, the shipping of the actual sales. Nobody can do that working 10 minutes per day and see hundreds of thousands of dollars just pouring in. It just doesn't work that way!
The "website" that you will get is a clone! Meaning that there will be others that will have the same model and the same copy of the website. It's NOT something that you would want and the search engines don't like it either!
Not even worth the $9 that you would have to pay to get in the member's area.
Conclusion
As you can see in this review, I have exposed another one of the thousands of very low-quality "systems" that are out there.
A WordPress drop shipping website is an excellent method to create a business presence on the Internet, I am NOT arguing that fact! But these cheaply made videos will leave you wondering what the heck am I going to do next (If you can make something out of them), and where will the traffic be coming from…
In order to make the kind of sales that they are "promoting" on their sales video, you would need a ton of traffic, and it simply won't be appearing like a miracle. To get traffic to your website, you need to serve a purpose that will benefit many others. You will not accomplish this with a very-low-quality system like this.
Now the question on everyone's mind: Is The China Cash Clone a scam?
Well, it depends on your perception of a scam.
It actually makes me think that yes it is sort of a scam. Even though you do get something for your money, what you do get is worthless, to me anyway! The creator of this product tries to make you believe that you will make a ton of money with this, but it is VERY FAR FROM THE TRUTH!
You will not make any money with this!!! I give it a big thumbs down!
A REAL alternative!
If you are looking for a way and a method to start an online business, may I suggest Affiliate Marketing instead!
As an affiliate marketer, there you don't need to buy and sell products, manage customers and orders or have an inventory.
I am sorry to say, but there is no easy way to make money online like these systems try and make you believe.
What you need is the right master plan and the right place to learn how to do it.
If you are interested to find out how I have created a stream of passive income that makes me money while I sleep, then I can show you how to start right now, and the best part is that there is NO risk, NO commitment, and NO credit card involved.
You can create your FREE starter membership and get two Free websites along with the step-by-step video and text training to get your online business going right away just by entering your email address and creating a username.  It's that simple!
You will get all of this for FREE courtesy of Wealthy Affiliate University!
Here is a quick overview of what you get when you join for FREE:
Click on the link below and get started for FREE!
When starting an online business you will need three important and necessary elements:
Website(s), Education and Expert Training.
With Wealthy Affiliate, you will get all three along with my personal support to guide you along the way.
I also want you to have my Free eBook just to thank you for being here on my website:
Click on the image or the button below and get your own copy.
And I will see you on the inside!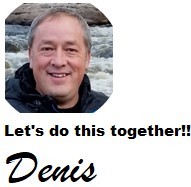 As always, if you have any comments or questions, please do not hesitate to use the comments section below!