In this review, we analyze the system and look inside the member's area so that you can make your own decision if this digital product is for you or not.
I stumbled on this system while going through my emails yesterday and after watching the sales video, I was very curious about the whole idea of cryptocurrencies and how it has a very high potential of making BIG bucks.
They even say that you could turn $10 into $10,000. Don't we all wish we all could turn $10 into $10,)) I've been staying away from anything crypto, but I know that there are a lot of people making a lot of money with this. So I decided to take the plunge and look up this Digital Gold Rush and see where it would take me, and at the same time help you decide if cryptocurrencies are something you would be interested in.
---
However, if you are not up to investing and risking your hard-earned money, let me tell you about my "risk-free" method which has enabled me to create a passive income stream that makes me money while I sleep!
Click here to find out about My No. 1 recommendation
---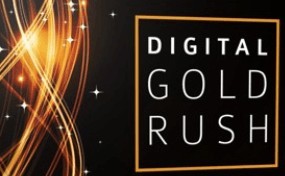 Summary
Name: Digital Gold Rush
Website: http://digitalgoldrush.club
Owner: Unknown
Price: $37 with upsells
Recommended: No
Score: 3 out of 10 – Simply because there is a member's area with some videos and PDF documents training.
Overview:
This digital product claims that it will teach you how to buy and sell cryptocurrencies.
Right from the start of the sales video, when I saw that the first sales pitch, I knew that I was once again watching one of ClickBank's low-quality digital products.
They start off by saying that by following 3 simple steps, you can turn $10 into $10,000 and this can be done in a very short period of time!
Although there is a definite possibility of making money with cryptocurrencies, this statement is simply pure hype and is being said here to create an emotional trigger to make it sound like anyone can do it with their method but its only purpose is to make the creator of the product a quick buck!
The sales video say that it will teach you "How and where to safely buy cryptocurrencies, know which coin to invest in, know which one to hold on to, which one to steer clear from, how to pinpoint upward trends and how to identify scams and schemes"
There are a lot of similar products out there like Crypto Vault and Victory Crypto. What they all have in common is that they all tell the same unrealistic promises of striking it rich overnight!
If you took the time to watch the video, a lot of what is mentioned in it is simply not real, or at least it doesn't work as easily as described! They tell you that Bitcoins are now too expensive and that if you had invested 10 years ago, today you would be all set, but now you have to look into these other cryptocurrencies like Verge, Nexus, Stellar, Nem, and Ripple.
Although I am not and will not predict any of the trends of these cryptocurrencies here, there is one thing I can say: All of his statements of striking it rich with them is somewhat B.S. since the market is so volatile that it goes up and down all the time.
For example, the narrator says that "Stellar" grew by 10,641% in the past 10 months:
But here is the Stellar chart as of today:
As you can see, yes there was major growth in January 2019, and those investors that would have held on to their cryptocurrencies would have been making a nice profit IF they sold while it was high. But, as per this chart, if someone had bought any currencies in January would have lost BIG!
All of this to say that when you watch a sales video for digital products like this one, you have to do your due diligence and check the facts out! Do not take anything for granted and don't believe anything they say before you check things out first.
I take it that you are here, on my website, and that you had your doubts, so that is why you are checking things out, which is excellent! I can tell you right now that I don't recommend this product, but if in fact, you want to know exactly what it is, just continue reading as I expose the whole system in this article.
---
If you are looking for ways to make money online without ever risking any money, and use your own knowledge and skills to do so, then let me tell you how I make money online and how you could also start your own online business for FREE. ===>Check out My No. 1 recommendation<===
---
What is Digital Gold Rush?
After refusing an upsell called "The Hold Dossier" that would cost you $27 per month, which is supposed to show you seven different Cryptocurrencies that should make you "more than average income per month", I went in the member's area and this is what I was greeted with:
You have two choices, the first yellow button called "Download Digital Gold Rush" will give you access to a 49 page PDF document written by a "David Silverman" and what struck me right away in the eBook is the disclaimer right at the beginning of the 1st page that goes like this:
"Investing in cryptocurrencies is not appropriate for everyone. There is a risk of loss associated with trading and investing in these markets. Losses can and will occur. No system or methodology has ever been developed that can guarantee profits or ensure the avoidance of losses. No presentation or implication is being made that using the strategies or tactics, or
the information in this webinar or accompanying material will generate profits or ensure the avoidance of losses."
I couldn't agree more!
This method is risky and you have to know what you are doing or you risk of losing everything you put in!
The eBook itself has generic information and will give you a brief overview of what to expect if you decide to buy cryptocurrencies. It includes: How to get started, how to profit, using digital wallets, understanding the blockchain, how to set up your wallet, buying your first crypto, and a brief overview of the major coins on the market today.
It's actually nothing that you could not learn for free by doing some research for yourself on the Internet.
Then you have the other green button that will give you "Access Crypto Wealth Members Area"
It's called the "Crypto Wealth Mentor" and it has these main menu items:
1- Members Area
Here you will have a 3 minutes introduction video of what is Bitcoin. One thing that kept coming back in my mind is that in the sales video it was mentioned that it was not about Bitcoin, but here, the first thing you see when entering the member's area is a video explaining briefly what is Bitcoin!
2 – Main Training
In this section, as the title says, is where you will find the main training. It is composed of:
Fast start guide – Intro, and How to profit wallets (2 short videos) and
Wallets & Keys, The blockchain, How Transactions Work, Which Wallet, Your First Wallet, buying your first Bitcoin, Selling your first Bitcoin. (These are all PDF documents ranging from 2 to 17 pages long)
Investing in Bitcoin and Altcoins – Types of Investing: Passive, Active and Hybrid and Arbitrage (these are short videos) and a 2 page PDF about other major coins.
ICO's Initial Coin Offering – What is an ICO, and what to know about initial offerings (Short videos and PDFs)
The Financial – What to expect in the next few years, Fiat Currencies, Volatility, How to read Charts and Tax issues (these are a combo of short videos and PDFs)
Stuff you should know – Anonymity, Security, Mining, Forking, Terms you should know, Cryptocurrencies vs Tokens (combo of short videos and PDFs)
Buying more Bitcoins – Where to buy more Bitcoins, ATM, Local Coins (These are all PDFs)
3 – Live Mentoring
This section is not finished yet. Why would they put a menu item with nothing in it??
4 – CWM Insider
I clicked on all three items here and there is a message that it will be available later???
5 – Crypto Wealth Generator
This one is weird! in the menu you have instructions on how to use this and it says that it has live data, but everything is just static, nothing is live here…
6 – Bonuses
These are all PDfs with general information
There you have it, folks, that is the whole system, composed of short videos and PDFs. Is there good information in there? I would say yes. Could you find it on your own on the Internet, definitely!
PROS & CONS
PROS
Inexpensive (without the upsells) at $37 there is enough information to make it worth that much.
60-day money back guarantee since it is sold on ClickBank
CONS
Unknown owner – That to me is a red flag. Why does the creator of this product doesn't reveal himself? It makes me wonder about the whole legitimacy of the product.
Complicated – Buying and selling Cryptocurrencies is not as easy as they claim it is on the sales video. There is a BIG learning curve and if you are a newbie in cryptocurrencies, this "system" will only give you the big picture and you will have to learn the details by yourself.
Risky – Buying and selling cryptocurrencies is very volatile. It's just as risky as buying and selling on the stock market. You can make big money, but you can also lose big too!
Poor support – There is not much support except a submit form in the "contact" menu item.
Unfinished product – There are 2 sections in the menu item that have unfinished products. That in itself is not good business. Why sell something that is not completely finished?
(UPDATE) Rehashed from another digital product – There is another "system" out there called Crypto Vault Network that has the exact same member's area and PDF. All they did was to change it to a different name. Which one came first? I am not sure! However, this happens a lot when one product has run its course and is no longer attracting any buyers, or has had its reputation tarnished by honest reviews like this one!
Conclusion
Is Digital Gold Rush worth $37? It depends on how much value you would give it…I would say probably. The combination of short videos and PDFs will give you a general idea of what to expect when buying and selling Bitcoins and other cryptocurrencies, and it will save some time researching every aspect that they describe in their "Main training". The question remains for you if you want to do the research yourself or buy some general information for $37.
Are you going to turn $10 into $10,000? Very unlikely!
Is it a scam? No, it's what I call a low-quality digital product.
Like many other of ClickBank's digital products, Digital Gold Rush sell their product with hype and emotional triggers! Don't trust what you see and hear on the sales video as they are only sales pitches, nothing else…
My suggestion for creating passive income.
If you are looking for ways to make money online, and would rather not risk any capital, then I would suggest that you take a closer look at the training platform that I have been using for over three years now and it has helped me create a passive income that generates revenues month after month.
When starting an online business you will need three important and necessary elements:
Website(s), Education and Expert Training.
With my No.1 recommendation, you will get all three along with my personal support to guide you along the way.
I also want you to have my Free eBook just to thank you for being here on my website:
Click on the image or the button below and get your own copy.
And I will see you on the inside!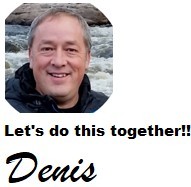 As always, if you have any comments or questions, please do not hesitate to use the comments section below!