This eCom Cash Bot Review will reveal the truth about this "new" system. Is it really capable of generating $500/day or is it just another scam? Go through this review and find out.
First off, if you are reading this review, you have your doubts about the extraordinary claims from what is said in the sales video, it's seemingly a system that will enable you to make $500 per day. Let's see if it's the same as so many scams out there by taking a look inside.
I am not affiliated with eCom Cash Bot in any way, shape, or form. Therefore, this is not a promotional article and is not intended to offend or discriminate. This review is based on my own experiences and opinions found through my own research.
Click here to find out about My No. 1 recommendation
Summary
Name: eCom Cash Bot
Website: ecomecashbot.com
Owner: "Trish" – I can tell you right now that this is a "pen name"
Price: $9 plus multiple upsells
Recommended: NO
Overview
First, let's talk about the sales video. They start by saying "Have you ever wondered what it'd be like to make as much as $10,000 in 7 days? or $40,000 a month?" And then go on saying this:
I have to say that I agree with the first part, that making that kind of money is possible, HOWEVER, no it's NOT EASY!
And to top it off, it's supposed to be possible only working 20 minutes per day!
To make $1,500 per day or $40K a month (or even $500K a year) only working 20 minutes per day with a $9 system is simply a ridiculous claim.
There is NO WAY that anyone can or will generate that kind of cash with a $9 system.
Any systems that start their sales pitch this way is just assuming that people are gullible and that they believe in fairy tales.
Then they have the FAKE testimonies. This guy says that he was lucky enough to meet Trish in a business class last year and now he owns a 4-bedroom home and a six-figure bank account.
Well, in fact, NOTHING that he says is true, he's a hired actor reading a script!
There are also multiple supposedly "screenshots" of the money made with this system like this one:
This is NOT proof of anything.
It could have been made up with any spreadsheet software. I could actually duplicate the exact same screenshot with Excel in 3 minutes…
Now, if you calculate the number of orders divided by the total amount of sales we come up with approximately $400 per sale. So whatever they claim to sell here, it's a high ticket item.
When I saw this it reminded me of another system I have reviewed in the past and I looked it up.
Not to my surprise, this system is just a rehashed version of eCom Cash Crusher, which is based on selling using a "dropshipping" online business.
Even their product image is similar:
And eCom Cash Crusher was a rehashed version of eCom Cash Code.
And prior to eCom Cash Code, it was eCom Profit Sniper.
Do you see where I am going with this?
That is what happens when a deceptive system gets exposed.
They change the name and their URL (internet address) and use it again and again without change or improvement.
So eCom Cash Bot, eCom Cash Crusher, eCom Cash Code, and eCom Profit Sniper are all the same system with similar names.
The creator(s) has been using the same deceiving method for a couple of years now to make money and then running away with the profits, leaving people that bought it empty-handed!
The rest of the sales video is pretty much all just hype (working only 20 minutes per day and making $500K per year – Yeah right!) and a sad story (her daughter was sick and blah blah blah) to prey on people's emotion as I have seen hundreds of times before!
It's all maneuvers to try to connect with people's emotions and get them to "click and buy".
The "sad story" about her daughter is also another fairy tale like the rest of the sales video!
Nothing more to say about the sales video!
---
If you are fed up (like me) of these misleading systems that promise you will become rich overnight without ever delivering what they sell, and you really want to receive passive income every day (and while you sleep)? Then let me tell you how I make money online and how you could also start your own online business for FREE.
===>Check out My No. 1 recommendation<===
---
What is eCom Cash Bot
Well, once you start the "motion" and IF you give them your credit card number, the first thing that will happen is that you will be hit with multiple upsells.
The first one is called double my profits and it's "only" $147. Kind of a steep increase from the original $9 don't you think? The second upsell is called Elite VIP Membership and this one is $297!
These upsells will provide some training on Facebook advertising and Solo ads in a PDF and/or cheap video format and as per the upsell videos, they are a must to increase your sales.
I did not buy eCom Cash Bot or any of these upsells as I base my analysis on the "Cloned" versions that I reviewed and bought ion the past. They are all the same with a different name and URL!
If you are interested to see what the system actually looks like from the inside, I give full disclosure on both of my past reviews (Just click on one of the links to look inside the system):
The only differences are in the sales videos: the actors that they use to tell their FAKE testimonies and the sales video is updated each time, but it's very similar and tells the same lies!
These products are very hollow, to be honest. The only goal of their sales page is to collect your email so you can be spammed later and (unfortunately) take some of your hard-earned money to fill their own pockets.
And the material you find inside may be worth $9 but it will not enable you to make $500,000 per year working 20 minutes per day.
They even say so themselves on the sales page:
PROS & CONS
PROS
60 days money-back guarantee from ClickBetter
I have to add here that ClickBetter is the low-end of Affiliate Marketing platforms.
Their reputation is not that great, and the products that are sold from this platform are usually the ones that were banned from ClickBank
CONS
Very Basic training.
Exaggerated money earning claims
Fake Testimonies by actors!
Re-hashed from multiple debunked systems.
Owner hiding behind a pen name.
Conclusion
The reality is that dropshipping is a great method of making money online. However, one thing that they do not mention in the sales video is that sales are not profit.
There is a lot more to it than what is being told in this cheap and misleading system. For example inventory, shipping, cash flow needed to keep afloat, taxes, fees to be part of platforms like Shopify, and so on…
Now the question on everybody's mind: Is eCom Cash Bot a SCAM?
It definitely is a scam. No second thoughts here!
Why would I say it's a scam (and change my mind from previous reviews) even if you get access to some PDF and video training? Well just by doing a little research I was able to expose 4 re-hashed systems that are being used for the same purpose!!!
Everything from these systems is misleading!
From fake actor's testimonials to fake hyped up screenshots to fake popups that says that "Mr. X has made $2,553 using eCom Cash Bot", we didn't find any evidence which could prove what the product is promising and is worth a shot, and we have proven it in the past also.
Actually, it's the opposite! When a system is being re-hashed (at least) 4 times, their only goal is to rob you of your money and they will provide very little value.
Conclusion: STAY AWAY
If you want a real alternative to making passive income
The year 2020 has been very hard on everyone with the COVID-19 pandemic and people are staying home now more than ever. What has happened though is that the "Online World" has exploded, and traffic from everything "Internet" has increased exponentially.
With 4.57 Billion people online as of April 2020, online shopping and affiliate marketing are also growing exponentially as spending increases, and the number of companies investing in their affiliate programs is also constantly increasing.
To be completely honest, there has never been a better time to get involved in Affiliate Marketing to create yourself a passive income stream (As I have) and make money while you sleep (As I do)!
Warren Buffet has said it many times before:
But you will need guidance.
When starting an online business you will need three important and necessary elements:
Website(s), Education, And Expert Training.
With Wealthy Affiliate, you will get all three along with my personal support to guide you along the way.
You will have access to the Best Affiliate Marketing training platform online.
The best part, you can give it a try for FREE – No credit Cards required!
You will be provided with your own free website and the first 10 lessons for absolutely nothing.
No commitment, just free resources at your fingertips!
I also want you to have my Free eBook just to thank you for being here on my website:
Click on the image or the button below and get your own copy.
And I will see you on the inside!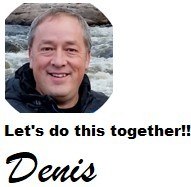 As always, if you have any comments or questions, please do not hesitate to use the comments section below!