Is 3kperday.org a scam? Or is it legit? For today's topic, I'll help you determine whether they're a good investment or should you avoid them?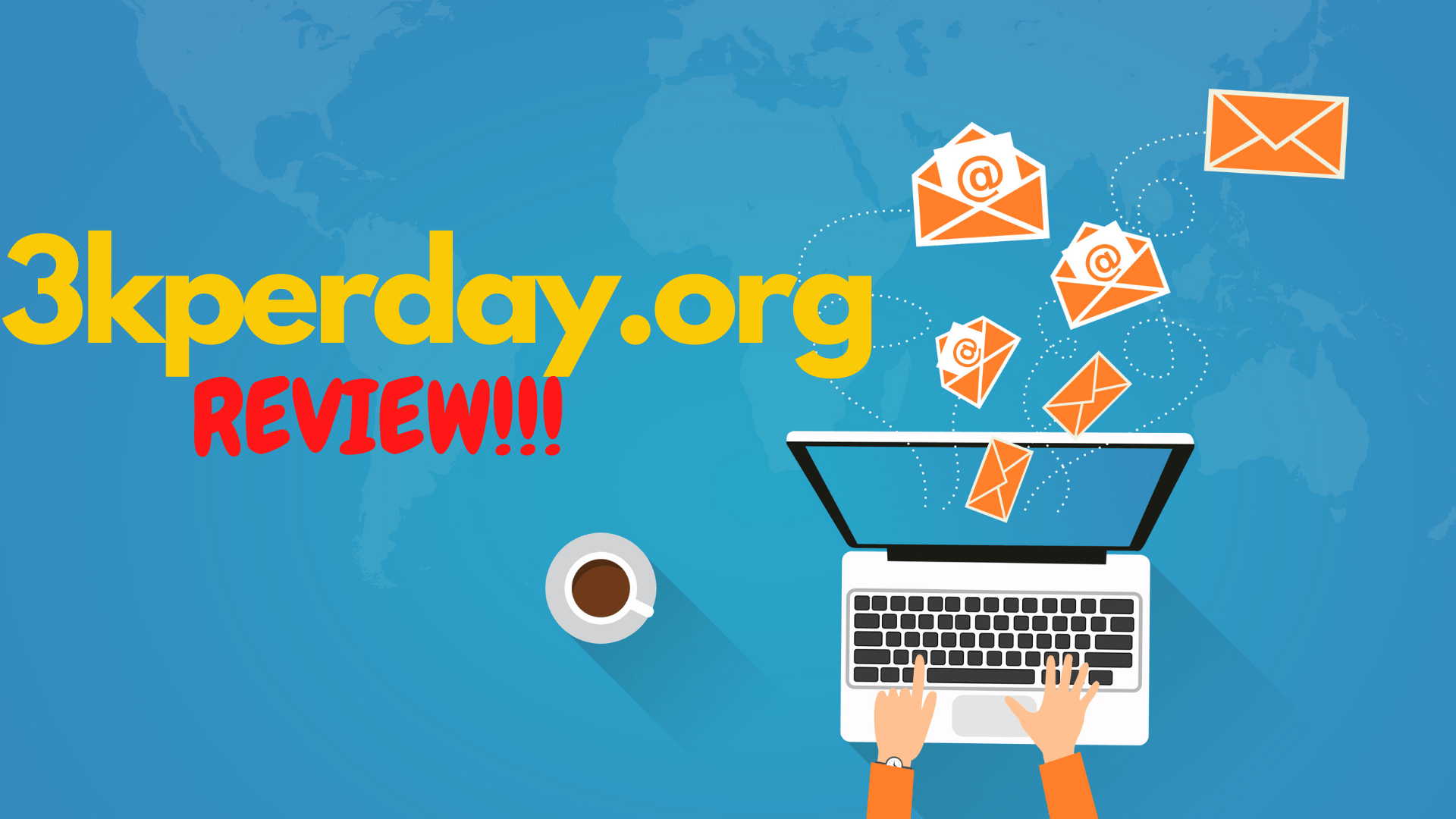 Are you looking for answers to the questions—is 3Kperday.org a scam? Or is it a legitimate program?
If so, then you'd be glad to know that the topic I have prepared for today will provide you with the information you need in determining if it's indeed a good program to invest in.
But before I begin, let me share with you that I am NOT an affiliate of the program and in NO way promoting any of their products.
Today's article is my unbiased and honest opinion about the program and whether you should even give them a try or not.
So once again, is 3kperday.org a scam? Or is it legitimate? Let's begin, and find out the answer…
Who is the Creator of 3kperday.org?
The person behind the 3kperday.org is Justin Michie. And he introduces himself as an online entrepreneur who made his fortune from affiliate marketing.
At first, I was skeptical about the authenticity of the creator. He did not present himself during the pre-recorded webinar, and it's challenging to verify his identity on the internet.
However, I managed to gather some details that he might be a real person. For one thing, he appears to be connected with a well-known digital marketer and internet guru named Anthony Morrison.
In addition, Justin Michie, Anthony Morrison, and another digital marketer named Simon Harries have collaborated to create an affiliate marketing tool called click.org (I will explain more on this in the next chapter).
He is also the author of a book titled "Street Smart Internet Marketing: Tips, Tools, Tactics, and Techniques to Your Product, Service, Business or Ideas Online."
He mentioned that the book was used as a textbook in some schools, but I wasn't able to locate any information to verify his claims.
Let's continue to the next section and find out how the program works…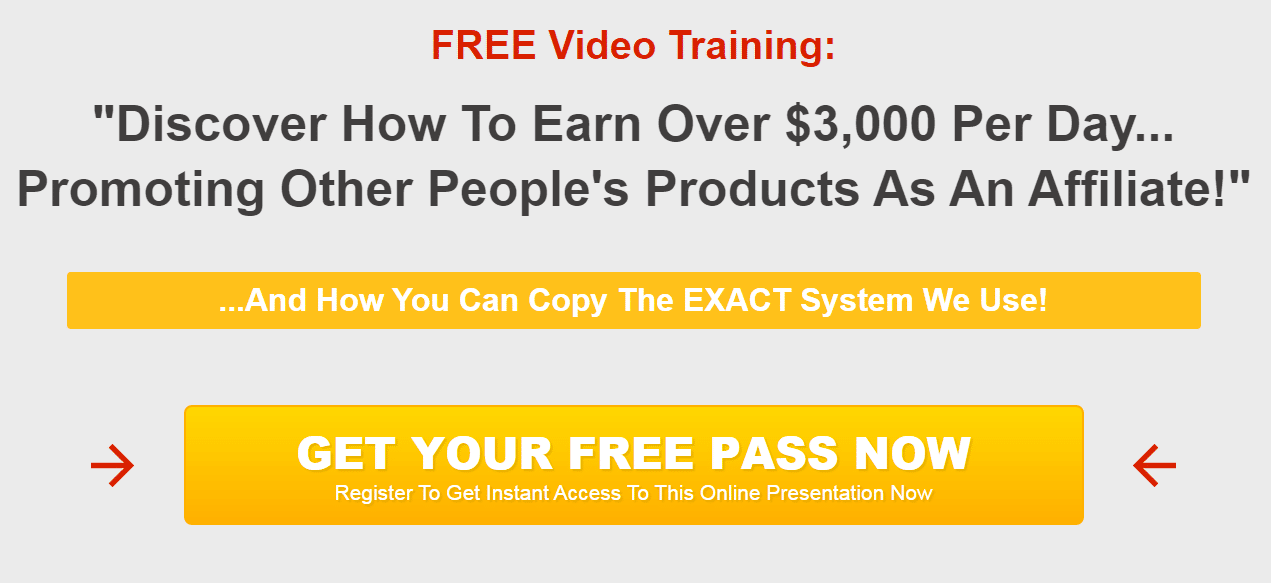 What is 3Kperday.org?
You might've become acquainted with 3kperday.org due to an email you received one morning.
If you click the affiliate link, you'll be redirected to a simple webpage structure. There's not much on the landing page, and what you'll only find is a few texts and a large call-to-action button in the middle luring you to click it.
The aura of mystery might have caught your attention—what is the program he is saying that could give me 3k a day?
Once you fall for the bait, you'll be redirected to a webinar presented by Justin Michie. However, he doesn't reveal what he is selling until a few minutes later.
In the presentation, he discusses the amazing potential of affiliate marketing and how one person could effectively utilize it in boosting their profits, which I don't deny at all.
Additionally, he mentioned important affiliate marketing tools like Clickbank (an affiliate marketing forum) and email marketing tools such as Mail Chimp and AWeber.
As Michie's webinar progresses, he gradually pitches Click.org. A program that he developed with Anthony Morrison and Simon Harries, as explained earlier.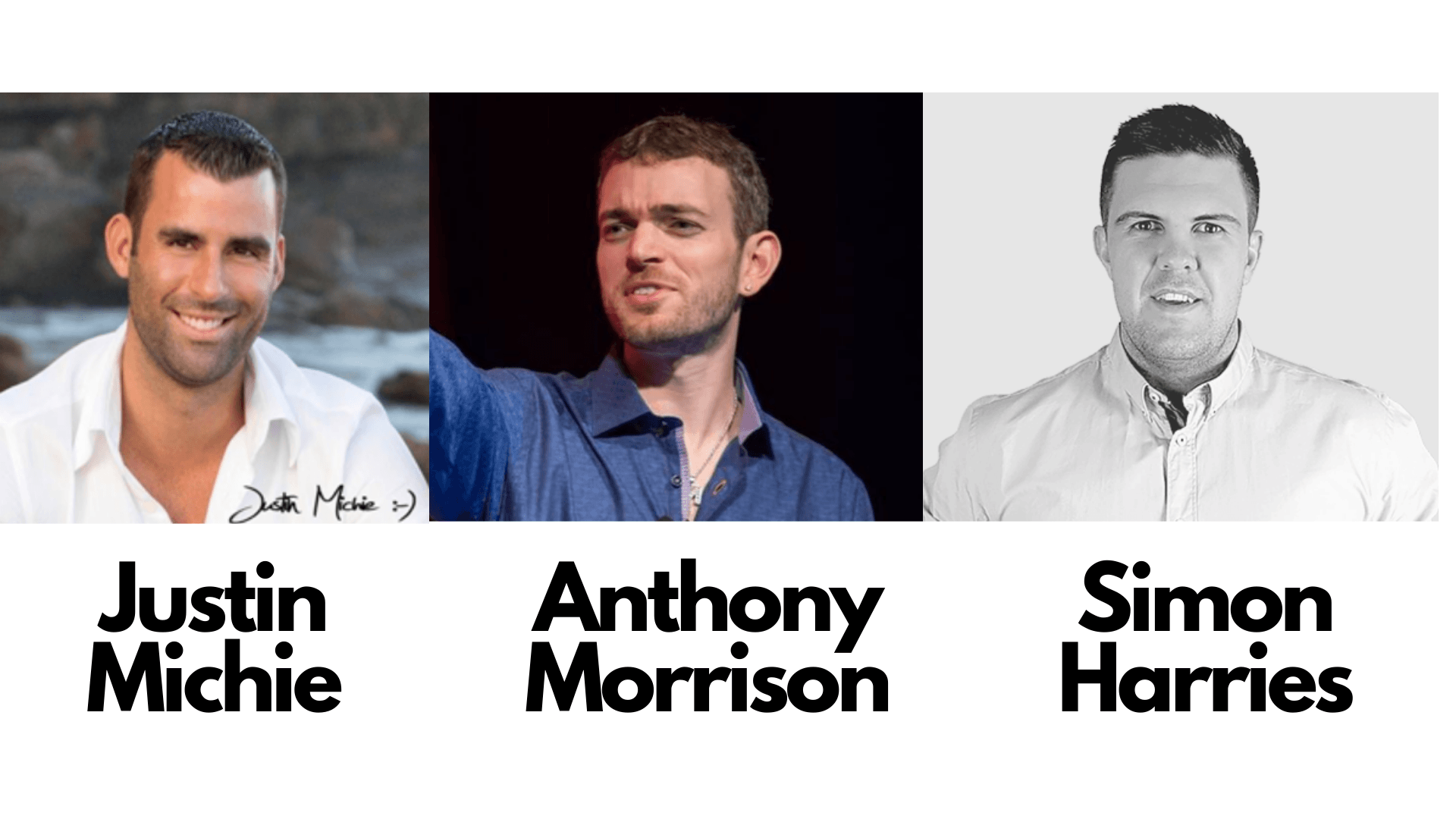 And as promised, I will explain in the next section the specifics of Click.org. However, based on the webinar of Michie, they do not offer training.
What you get instead is the program that would boost the leads of the content and then generate sales eventually.
However, if you're looking for a program that could teach you the essentials of affiliate marketing, then you have to check out my top work-from-home recommendation!

What is Click.org anyway?
When you specifically search the web for the most profitable source of income online, I'm pretty sure that among your top searches would be affiliate marketing.
Many newbies are turning to this business model because they're a lot beginner-friendly, and the potential income is high. However, your chances of succeeding in affiliate marketing may greatly rely on leads and engagement.
I will talk more about this matter a little further in the last section of the article. But for now, let's discuss Click.org and how it would help digital entrepreneurs achieve financial success in affiliate marketing.
As discussed, Click.org doesn't provide training on affiliate marketing. It is a program or software that aids digital entrepreneurs in improving leads and engagement.
To give you a better understanding, the following are some of the basic features of Click.org that you have to take note of—
Popups – if you've watched the webinar until the end, this is the feature that Michie particularly mentioned. He says that this tool enables the marketer to add popups in any business webpage
Advanced Link Rotations – it enables you to redirect visitors to multiple webpages
Stats – as the name suggests, it basically provides you statistical figures of your progress
Traffic Targeting – it is a tool that boosts clicks by rotating them to various offers
Power Uptime Monitoring – this tool notifies you whenever there are any engagements with your affiliate links
Split Testing and Conversion Tracking – it is a calculation tool where you receive stats for ROI (Return on Investment) to EPC (Earning per click) to CPC (Cost per click)
If you're a beginner and not ready to use tools, you can check out my reviews on several affiliate marketing programs around. Some examples include—Super Affiliate Pro and Affiliate Marketing Mastery, just to name a few.
Or, you can check the full list here.
How Much is Click.org?
If you're interested in availing of Justin Michie's Click.org, then you have to prepare a budget of $997. It comes with a 7-day refund policy.
Unfortunately, there are no payment plans if you can't afford the program in the meantime.
Check out my top work-from-home recommendation if you're looking for a more affordable program that can help you boost your profits!
Is 3kperday.org a Scam? Is Click.org Worth Your While?
As of now, I didn't find any reason to believe that Click.org is a scam. However, cloaking the program with 3kperday.org to clickbait you is a bit spammy in my opinion, but hey that's me.
What I LIKE about the 3kperday.org/Click.org
The following are some of the positive things about the program—
No Upsells
Michie mentioned that there are no upsells in his program. Although there's no way for us to verify such claims unless we sign up, I guess we just have to take his words for it.
It may be a Good Program
The program may and probably should help digital entrepreneurs generate leads and convert sales.
What I DON'T LIKE about the 3kperday.org/Click.org
Here are some of the downsides of the program—
Expensive!
First and foremost, the price of $997 may be a little out of reach, especially for people who are under a tight budget.
No Payment Plans!
Aside from the high price of the program, they do not offer a payment place for individuals who are really interested but have no budget at the moment.
Short Duration Refund Policy
Although they offer a 7-day refund policy, I feel that it's not enough considering how much they're asking.
Final Thoughts
I hope my review has provided you the information you need in answering these all-important questions—is 3kperday.org a scam? Or, is Click.org a good program to invest in?
In either case, I believe that the answer depends on your preference.
And if you have the budget to accommodate the asking and are willing to spend that much, then, by all means, you can try the program at your own risk.
But don't lose heart if you don't have the money at the moment.
There are lots of similar programs around that are way more convenient than Click.org. And one example I could think of is Clickmagick.com.
They offer monthly payment plans plus a 14-day trial period. Although the refund duration is still relatively short, it is better than the 7-day money-back guarantee offered by Click.org.
Or, if you're not ready to use them and want to know and learn more about the industry you are venturing in, then let's continue to the last section, and I will show you a much better option…
How I Have Become Financially Independent Online
Affiliate marketing has boosted my monthly revenue significantly and helped me become financially independent. And I am not alone in such experience—many have tried this incredible business and gained massive success.
With this being said—they are extremely popular nowadays, and many people are looking for ways on how they can take advantage of the potentials of affiliate marketing.
In addition, a lot of aspiring digital entrepreneurs are turning to this eComm platform for many apparent reasons, which includes the following—
100% legit!
Cost-effective
It suits all levels of experiences
No inventory management is necessary
Potential profit is unlimited because you can market as many brands as you wish
And yes, your responsibility is to promote products through your online publications.
With this being said—your success in this type of business model deeply relies on the quality of engagements.
And if you are a complete newbie to affiliate marketing, then you no longer have to worry any further because I got the perfect solution for you!
Do you see the highlighted texts just below?
Consider giving it a gentle pat and discover how you can create and publish content that is generating leads and converting them to sales.
>> HERE'S MY BEST WORK-FROM-HOME RECOMMENDATION!
Well, I believe we've covered sufficient grounds here!
Thank you for rendering your time in reading my "Is 3Kperday.org a scam" review!
And just for being here on my website, I am offering my eBook for Free. In it, I explain how I earn money while sleeping (and when I am awake too).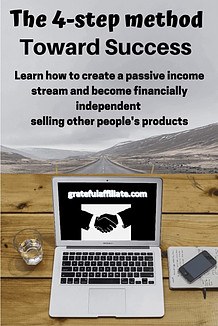 Just click on the button below and get your copy right now!

Peace!