Now wouldn't that be a nice payday!
"Make an extra $3,671.32 per day Using The Free Ad Cash System FOR FREE"
I landed on their sales page one day and I got interested in the claim they make on it!
Simon Green, the assumed creator of the system, says you can make this kind of money by flipping ads.
Really? Flipping ads? How the heck does someone flip an ad?
I was watching this video and the man in the testimonial video said that he made $3,902.80 dollars within the first 48 hours.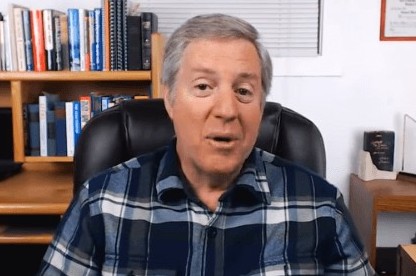 This other testimonial the man is claiming that has been making money since day one of joining the system and that "checks have just been piling up since".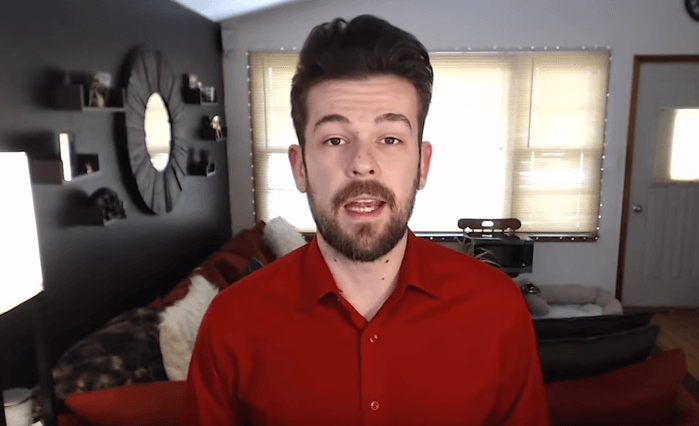 During the video, they also claim that they can make you a millionaire in 2 and 1/2 months so they are only choosing a few more "lucky members" who will join his "Elite Circle" and they will make at least a million dollars in less than 3 months!!!
If you calculate $1,000,000 / 3 months equals $3,671.32 per day.
All you have to do is buy and sell some ads.
Really?  
Here is my analysis
Program Name: Free Ad Cash System
Website: freeadcashsystem.com
Owner: Simon Green?  (I could not find anyone named Simon Green associated with this program)
After going through the video I figured out quickly that this program is just another binary options trading software designed to make money to the people who have created it. Nothing more.
The thing is, they don't mention anything about binary options anywhere or anytime in this video probably because they know that there are so many scams in the binary options industry that people will be less likely to fall for it.
What is a binary option?
Wikipedia says its "a financial option in which the payoff is either some fixed monetary amount or nothing at all. The two main types of binary options are the cash-or-nothing binary option and the asset-or-nothing binary option."
As you can see, the "nothing at all" option here is what stands out!
I have lost money in the past with binary options, and I can pledge that maybe some people make money with it, but for the common people, it's a losing game!
The platform –  How does free ad Cash System really works
Usually, I will analyze the platform and give you a good understanding of how they really operate.  This time, I will not because of all the flags that came up during the video, I did not and will not give them or waste a penny of my own money on a program that I don't believe in, so no I did not actually buy in their system.
I did, however, inquire from their sales page how they operate.
Once you give them your name, email address, a password and a phone number, you will get assigned a trading account.
Then, you need at least $250 of minimum "investment" to start.  So yes, you do get a free account, but you have to add these funds in order to use it.
Then the "software" is supposedly on autopilot and starts trading randomly…
Hmmm, do I really want to try this?
I've seen it before, the main reason behind this is to make you lose your initial investment, then someone from their "program" calls you (on the phone number you have provided in the FREE system trial) and tries to convince you to put in more money in the system.  Why do you think they ask for your phone number…?
They usually work with suspicious brokers and all they want to do is get a commission on your deposits!
Proof that it's just a BIG LIE
The video was made with paid actors: I found these guys, that are making testimonials in the video on Fiverr.
Right there we can say that their claims are false because they are just paid to say whatever script they gave them.
How can a system like this that would make you a millionaire in 3 months and be free?
I also tried to look up Simon green and it doesn't show up anywhere else but in the free ad Cash System site. Why is he hiding? Because it's a bunch of Lies.
Why would they pay actors for their testimonial? Because nobody has been successful with this free ad Cash System!!! If it really worked, it wouldn't need to pay them.
I don't know about you, but I don't trust a system that you can't even see who created it.
On top of that their video pressures you to sign up and claims that you might not be able to watch the video if you leave that page just to get you to stay watching the video.
 
They claim that this information is so sensitive that there's a good chance that you won't be able to see it again if you decide to leave the page.

The truth is this video has been online since July 2017.   They want you to believe this is an exclusive offer.
It has all the suspicious fake claims of a traditional scam: "we only have five spots available."   You can check in a few days, weeks or even months, and those same five spots will still be there.
What is Flippin ads anyways?
Well to tell you the truth, there I have never heard of such a thing.   Companies buy ads to promote their products and services.  I have never heard of a system where you flip ads.
Just by looking at all of the false claims and the amount of money made by "recent members" was enough for me.
You just have to look at these claims and realize that it is impossible to realize such a gain in such a short period of time.
In the video, the narrator (I will not call him Simon Green since I could not find proof that he even exists) explains how he has put in $250 and shows the clock at 21:10 pm and three minutes later at 21:14 pm he has increased his initial $250 deposit to $8,214.14.


Now come on!
A $7,964.14 profit in 3 minutes??
Again, this is a BIG FAT lie!  If it was real, can you imagine the amount of money that could be made in a single day? I'm not even going to waste my time trying to figure that out!
It's not even ads, its binary options disguised as ads!

PROS and CONS
Pros
I cannot find anything good to say about this program, so I will not give them any credit whatsoever.
Cons
They are too numerous to list here.
I will, however, say this:  The Free Ad Cash System is NOT free, and you will end up losing money instead of making some if you subscribe! Plus, they will spam your email with hundreds of other scams offers!  Take it from someone who got taken for a ride in the past.
I know that these systems are just "too good to be true".  That is what they try to make them so that uninformed people will
Is it a SCAM?
I can honestly say that this program has all of the elements of a SCAM!
So, YES, it is a SCAM.
They say it's FREE, but right in the video, they explain that you have to "add funds" to your account.  What is free about that?
It is the typical "get-rich-quick" scheme!  How can a miraculous system like this making you a profit of $7,964.14 in 3 minutes be FREE? And REAL, as a matter of fact!!!  Don't waste your time or money on this!
I cannot recommend this system.  There is no existing system that works on autopilot that makes money.
It simply does not make any sense!
If you think that you can make money online without any work whatsoever, you are mistaking!
Making a full-time income online requires work and dedication!  It won't happen overnight, but if you are persistent and patient, it will happen.
There is a very legitimate platform that I recommend, which is very ethical, helpful and supportive and will get you going with your online business very easily.

All of this for FREE – really free NO funds or credit card required!