Is GPTHub a scam? Or is it legit after all? In today's discussion, I'll provide you with my analysis on whether they're worth your while or not?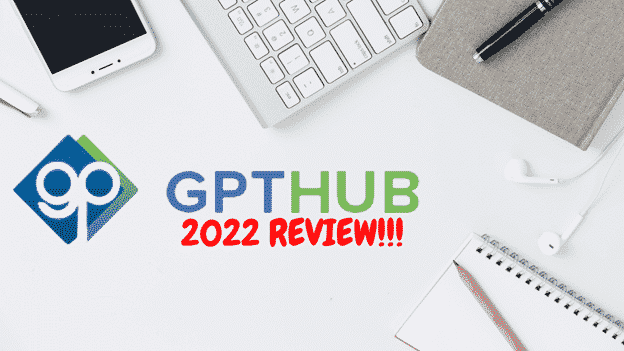 Is GPTHub a scam? Or is it a legit online income opportunity after all?
GPTHub is probably among the first platform that you have come across as you search for a legitimate passive income.
For some reason, the features of the site might have caught your interest which led you to want to know more about the program.
And if this is indeed the case, then you have come to the right place!
But before I begin, allow me to have this opportunity to disclose with you firstly that I am NOT affiliated with GPTHub in any way.
And I will not earn any referral commissions if you decide to sign up to their site after reading my review.
So without further ado, let's begin…
Who are the Creators of GPTHub?
At the bottom of the site, it says that GPTHub is part of the Clique Media Group. However, I am having difficulties searching for more information about the company indicated on their website.
When I typed in "Clique Media Group," all I got were results from a clothing company that is also called Clique.
Anyway, I looked into their privacy and terms and condition, and the contract indicates that GPTHub was established in 2018 by Golden Group LTD.
It is a digital marketing and eComm company located in Pernik, Bulgaria, and it was founded and owned by Edin Ikanovic and Nikolay Kosturkov.
Golden Group LTD also operates five other PTC and GPT sites such as Silverclix, Goldenclix, ClixDO, Balkanikaclix, and Adzpot.
Again, it is a bit challenging to find any reliable information about the site's origin and its founders.
Such an instance doesn't necessarily mean that the developers of the platform are con-artist, but it would be nice to know more about the company you're dealing with.
Let's continue with my review and explore more of the site's legitimacy. Or is GPTHub a scam after all?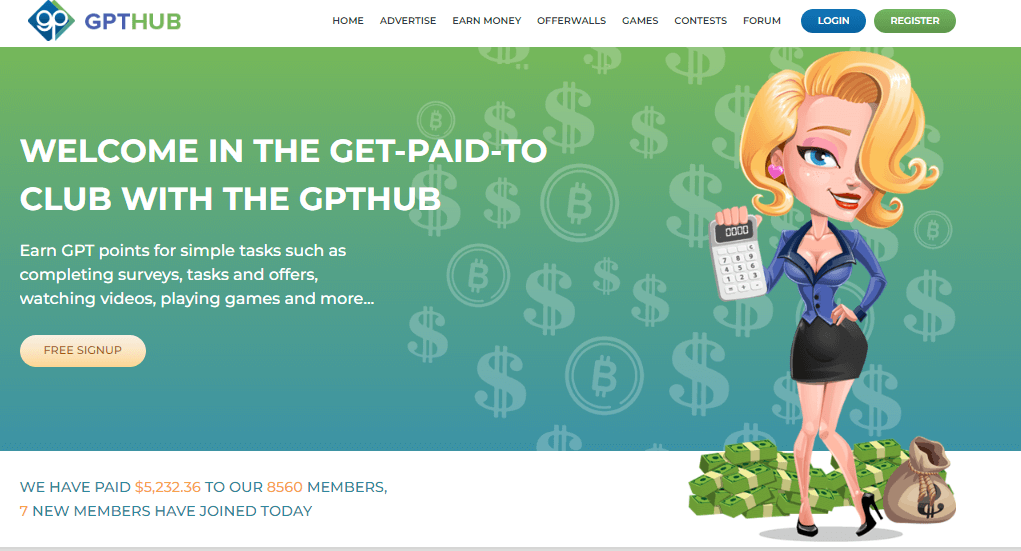 What is GPTHub?
As the name suggests, GPTHub is a GPT site that rewards members by accomplishing straightforward tasks such as paid surveys, watching short ads, playing games, online shopping, etc.

I will talk about them a little more in detail in order for you to better understand the mechanics of GPTHub—
Paid Surveys
Paid surveys are the hallmark of GPTHub. It is where you answer questionnaires prepared by third-party companies that need the data from their target market.
The questions aren't hard, and it will only take you a few minutes to accomplish. All you have to do is to provide your honest answers to every item.
However, the only downside of paid surveys is that you have to take on their initial questionnaires in order to identify if you are the right demographic.
With this being said—it doesn't mean that you automatically qualify for the survey in case you have received an email of invitation.
Anyway, the data from these surveys may be irrelevant to us, but they are extremely vital to the company's growth.
The information gathered provides insights into the market trends and consumer behavior. It should aid them in their marketing strategies and improve the company's profitability.
Paid Offers
In addition to paid surveys, GPT sites are also known for simple tasks like—
Watching short video clips
Installing and playing games
Online shopping
Quizzes
Downloading mobile applications
Signing up to sites
Again, they're very easy and do not require that much effort. They're also not time-consuming, and it will only take a few minutes for you to finish them.
View Video Advertisements
Watching video ads is probably the easiest task available on any GPT sites you'll encounter.
And yes, it is the same ads you see in the middle of a YouTube video or when you have paused your online games or certain mobile apps.
Sit back and relax and what you'll have to do is to watch these boring ads until the end, which typically last for only 10 to 30 seconds. It is that easy!
However, you have to remember that the points you're going to earn from these tasks aren't that great as well.
Referral Commissions
Like any GPT site around, GPTHub also compensates you if you are able to successfully invite someone and sign up to the site through your personalized referral links.
Expect 15 to 50 points earnings after every successful invite on your account.
Promo
From time to time, GPTHub also organizes promo events where they reward their active members.
I've reviewed several GPT and paid survey sites in the past as well. You can check them out if you like—Freecash.com, Timebucks.com, Surveytime.io, and Crowdtap, just to name a few of the reviews I have written in the past.
Or I highly suggest that you refer to the complete list of articles by clicking this link and see if you have been approached by any of them.
How Much is the Registration Fee?
The initial registration for GPTHub is free.
However, unlike any other GPTs I've reviewed previously, they offer membership plans that are supposed to help you speed up reaching the minimum points required.
The membership packages are as follows—
Free Membership
Clique Family Membership Package
Elite Membership Package
Super Elite Package
They may have the best of intentions, but I still believe that it may not be worth your while. In any case, it will still take a while before you reach the minimum payout points, considering how low the points per task are.
Anyway, you need to try my top work-from-home recommendation if you want a more legitimate program that can help you become more financially wealthy!

How Do You Get Paid?
After you have finished the tasks, you will initially receive your rewards through points.
You can convert the points to cash which you can remit through various online payment centers such as—
Payoneer
Skrill
Coin Payments
Payeer
Perfect Money
Bitcoin
Faucet Pay
Neteller
 AirTm
LiteCoin
Advcash
However, before you can cash out your earnings, you need to accumulate a total of 1500 points which is only equivalent to $2.
GPTHub has many payout mediums, but you may notice that PayPal is not on the list. This may be highly inconvenient, considering PayPal is the most prominent online payment platform in the world.
If GPTs are your thing, there are better alternatives that have a wide array of payout options like Swagbucks, FusionCash, or Timebucks.
Is GPTHub a Scam?
No. I don't think GPTHub is not a scam.
It is a legitimate GPT site that compensates its members for taking on simple tasks like surveys, and other paid offers, as far as I am concerned.
What I LIKE about GPTHub
I listed some of the advantages of GPTHub below—
Available Worldwide
One of the pros of GPTHub is that it is available no matter what region you are residing in.
Free Registration
As mentioned, the program has membership packages which you have to pay to gain more traction on the site.
But if you're not comfortable paying anything, you can always choose the free membership package.
Tons of Payment Modes
GPTHub offers various ways to cash out your earnings
Low Payout Requirement
In order to withdraw your earnings, you have to accumulate 1500 points or only $2.
What I DON'T LIKE about GPTHub
Below are some of the things I don't like about the program—
No PayPal
Although they have multiple options for withdrawal, PayPal is missing which is the most dominant holdings and financial technology in the market.
Too Many Ads
The site is full of video ads which could be pesky, especially if you are in the middle of your tasks.
Hard to Earn Points
Although the payout requirement is only $2, you have to take note that you need at least 1500 points before you can cash out your earnings.
Reaching the 1500 point mark could be very challenging. For example, the average payout for paid surveys is only $0.112 to $0.420.
Also, the frequency of the tasks wouldn't be that much. It's not going to be on an hourly basis, and it will depend on the need of the company. In addition, you will compete with other members for the position.
Again, you have to try my best work-from-home recommendation if you are looking for a more stable source of income online.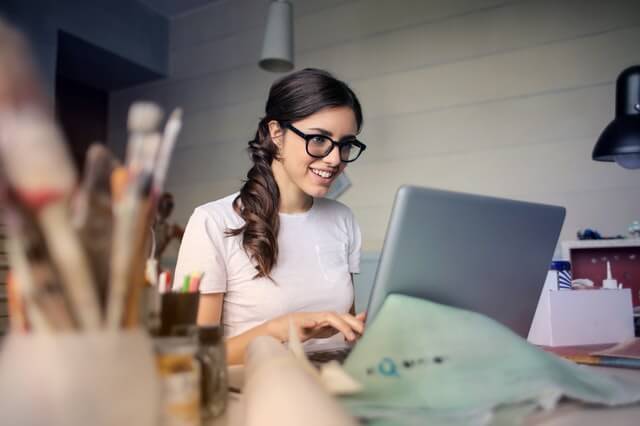 Final Thoughts
I hope my review has provided you the insights you need in providing you the answer to this all-important question—is GPTHub a scam? Or is the site worth your while after all?
GPTHub or any GPT and PTC sites, for that matter, may not be the best option if what you're looking for is a source of income that can give you financial stability.
The pay is very low, and the point system is very unreliable. I highly doubt that a single week of GPT tasks can even generate $10.
Let's continue to the final part of the article, and I'll present you with a much better alternative than GPTHub or any other GPT or paid survey sites…
How I Earning Stable Income at Home
When you search for the most reliable income online, I'm certain that you'd come up with affiliate marketing among the top results in your searches.
And many prefer them over any other eComm platforms because they're beginner-friendly, yield high income, and are very reliable.
In addition, they're very popular because of many reasons such as the following elements—
100% legit
No upsells or upgrades are required of any kind
It suits all levels of experiences
It possesses a very low risk
Potential gains are very promising because there's no limit as to the number of a brand you can market
As you might have already known, your main task is to represent a company by promoting their services or line of products through your publications such as blog posts, websites, online stores, social media posts, etc.
You earn profits every time someone engages your personalized affiliate links and uses them to avail the products listed on their landing page.
Of course, you have to bear in mind that your chances of gaining traction in the business heavily rely on your sites' ability to successfully drive traffic into the site and convert them to sales.
If you're a complete beginner and don't know where to start, then you'd be happy to know that I have the perfect solution for you that should put all your doubts away.
Slightly tickle the highlighted texts below, and I'll show you how you can create stunning publications that generate leads from scratch—
>>HERE'S MY BEST WORK-FROM-HOME RECOMMENDATION!
And to show my appreciation to you for reading my "Is GPTHub a Scam" review, I'll give you my book for free to help you kickstart your endeavor!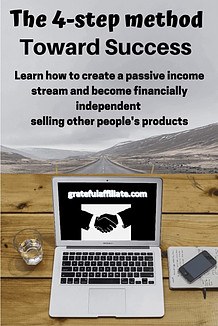 >>CLAIM YOUR GIVEAWAY EBOOK HERE!
That's just about it!
I hope to see you next time!
Peace!