Is Kash Tree (or Kashtree) the opportunity you have been looking for? Is it really legit? In this review, I will reveal the truth, with proof, and expose the true story.
If you are on this page today it`s because you probably have been invited to join this "new" system on social media and have been told that you can make money just by referring other people and want to learn more about it. Well, let me tell you that you have made a wise decision to do your due diligence.
Nowadays, there are so many schemes and scams on how to make money online that it's hard to distinguish between the elite and the controversial.
Let's dig in and find out what kashtree.com is all about!
---
Before you go any further, let me give you a piece of advice. These kinds of systems, that promise you to make $500 the first day by referring other people to their systems are the only ones that make money.
I have seen it hundreds of times before. If their story is "too good to be true" then it definitely is!
I suggest that you check out my method of making recurring and residual income while I sleep!
Click here to find out about My No. 1 recommendation
---

Summary
Name: Kash Tree or Kashtree it depends on who sent you the invitation.
Website: https://kashtree.com
Owner: We have absolutely no idea. The owner is not revealed anywhere on the website.
Price: Free to join (but it can become very costly)
Score: 0 out of 10 – There is NOTHING GOOD in this!!!
Recommended: Definitely NOT!!! STAY AWAY!!!

Overview
This system is presented very differently than the ones I am used to reviewing. It does not have a long-winded narrated video with a sales pitch at the end. It looks like a regular website, but it's actually a sales page.
They claim that you can earn $2 per "click" and $25 for each new referral that you send to Kash Tree through Social Media.
If you think that Kash Tree is the "New Gold Rush", well I must say right away that you are in for a disappointment.
When I check out systems like this I want to know right away if claims like these are true.
So I signed up and was presented with this menu:
And on the right side I there was a bunch of information, let's call it the "dashboard":
It seems that just because I signed up, I had earned $52 already!
Since the system said that I had already made money, the first thing I did was to check out how to get that money through the "cashout" option.
OHHH OK! So, you need to earn a minimum of $200 BEFORE you actually get paid. I knew it was too good to be true!
Right then and there I decided to find out how long it would take to earn that $200?
Let's see if it's feasible.
I looked at the menu and figured out that one of the ways to "make money" was to complete some "tasks" (Called "$40 Survey & Apps") in order to get paid.
I went all-in and decided to complete these tasks to see what kind of money I would make.
So I decided to click on "Continue" for a task that said that I was about to stream a movie:
Of course, being online all day, my systems are secured and protected by a panoply of antivirus and anti-malware.
HOWEVER, (This is where I wasn't actually surprised) this is what my security system gave me when I clicked on the "Continue" button:
I copied this from Malwarebytes interception page:
What is a Trojan?
"Trojans are programs that claim to perform one function but actually do another, typically malicious. Trojans can take the form of attachments, downloads, and fake videos/programs and, once active on a system, may do a number of things, including stealing sensitive data or taking control of the device."
So I tried another "task" and this went on and on with every other $40 survey options I tried!
So much for making $40 per task with this system!
All they provide is pure crap (Trojans) installed on your system!
Even though I was already convinced that this "system" was NOT WORTH ANYTHING I decided to check the rest of the "system" for the purpose of this review.
Besides the $40 TaskWall, there are a bunch of other Menu Items.
*SPAM ALERT* They have these in the "Promotional Banner" menu Item:
They want you to use these on Instagram, Facebook, and Twitter. And they provide text like "Make Money Online Referring Friends & Family to KashTree".
(What a bunch of crap! I would NEVER refer my friends and family to this!)
They also suggest that you create a YouTube video "talking about KashTree, how it works, how much you've made, and why
you love it" and provide some generic text to copy…
These are all good methods to get banned from ALL these platforms by spamming!
They also "make you believe" that you will earn some loyalty rewards by earning 1 point for every dollar you make with this system:
HEY LOOK! Only 948 more coins needed to get a $50 Visa Gift Card! YEAH RIGHT!
And I never even spoke of all the fake testimonials on their sales page!
So the whole system can be described in 2 words:
Trojans and spamming!
NOTE: By the way, I signed up with a FAKE email address!
How does Kash Tree really work?
You must have asked yourself that question right from the start!
How does this thing really work and why is it free to join?
Well, from what I exposed here, things are not looking very bright if you have joined and clicked on those tasks!
The first thing I would do is buy myself a good antivirus and anti-malware program and scan my computer completely before doing anything else!
They lead you to believe that you have already made money and that you need to do more to get it all – remember, I was told I had already $52, but the payout is a minimum of $200.
How much information would have been stolen from me if I had gone through the "tasks"???
With this kind of system, what happens when people adhere and give out personal information (like a credit card number) while doing these "tasks" or even to "get paid" by Kash Tree itself, you are exposing your identity to these scammers!
They will either use it to scam money out of you, or they will sell this information to make money from your info.!
That is the main purpose of this supposed system!
Trojans will grab your information without your knowledge and they will steal from you!
---
PROS & CONS
PROS
There are NO Pros
CONS
You expose your personal information and there is a very HIGH risk of being robbed by these thieves if you decide to do the tasks!
If you want to lose your reputation with friends and family, refer them to this "system"!
It will not provide any of the promised money. The system is rigged!
Trojans! Need I say more?
Worthless piece of CRAP!
Conclusion
SCAM!!!
STAY AWAY!!!!
Nothing else to say here!
A safe, true and legit method of making money online.
If you are looking to make a quick buck online, then you might as well just click on the x button and leave right now because I am not going to tell you lies.
The truth is that "Get rich quick methods" are scams!
Not all of them will steal from you as this one would probably do, but most of the "done for you" kind of system is always too good to be true and will only provide some video training and/or some PDF documents and will leave you empty-handed with less money in your pocket and disappointed!
Been there, done that!
There is, however, a light at the end of the tunnel.
I was (not so long ago) in the same position as you are today, wandering on the Internet from one system to another and wasting my money and time. Until I found a legitimate business model called Affiliate Marketing.
It has enabled me to create myself a recurring and residual passive income stream that makes me money while I sleep!
With results like these:
When you do affiliate marketing, you promote (on your own website) someone else's product and you get paid a commission when your "affiliate link" provides a sale to the company that you are promoting. It's a very simple business model and is very lucrative!
The best part is that you don't need to spend a ton of money creating or promoting a product to sell. What you need is to learn how to get people to go to your website and buy from you, and to do this for free, using the same method I use!
The affiliate marketing industry is growing constantly and at a very rapid pace as online spending increases daily!
So the number of companies investing in their affiliate programs is also constantly increasing.
There has never been a better time to get involved in Affiliate Marketing!
When starting an online business you will need three important and necessary elements:
Website(s), Education and Expert Training.
With Wealthy Affiliate, you will get all three along with my personal support to guide you along the way.
I also want you to have my Free eBook just to thank you for being here on my website:
Click on the image or the button below and get your own copy.
And I will see you on the inside!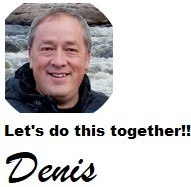 As always, if you have any comments or questions, please do not hesitate to use the comments section below!