My Income Club claims you can earn $500 per day with their system. Is this real or just another scam? Read my full and honest review to find out!
If you are looking for a review on My Income Club updated for 2020, you came to the right place.
I am not affiliated with My Income Club, and I don't promote it, so if you want an honest review, you can keep on reading.
(Note: This system came out in 2019, but the income streams that they have in the system as of today (August 2020) are NOT the same as they were back in December 2019 – they were MyEcon and Direct Mail Pro, that is why I call this review "updated")
---
Click here to find out about My No. 1 recommendation
---
Summary
Name: My Income Club
Website: https://www.myincomeclub.com/vsl/
Owner: Alfredo Delgado
Price: Free (Well not really)
Recommended: NO
Overview
The sales video starts by saying that this system is 100% free and that some members are generating over $22,000 in a single month some are even making more than $30,000 per month:
Then, Alfredo Delgado introduces himself:
He says he's a self-made millionaire that has traveled all over the world and is living the dream life. He also says that just last month he made over $300K:
According to him, this fully automated system should be able to help you generate $100 to $500 Commissions daily, even if you have never made any money online before.
The video goes on saying that when he first started he had to spend thousands of dollars and was dead broke before he could gain traction and start making decent money.
Fast forward to today and he says that he has developed a system that is fully automated, is generating a huge income for its members, and is free?!?
So I clicked on the "Get Started Now" button and created my free account to see what all the fuss is all about.
---
If you are looking to earn money online, let me tell you the method I use to earn money while sleeping and how you could the same and start your own online business for FREE (Really Free).
===>Check out My No. 1 recommendation<===
---
What is My Income Club and how does it work?
According to the "welcome" video "Alfredo's" system is absolutely free and its all-done-for-you.
He says that the only thing you have to do is to set up your "Income streams", let the system do all the hard work for you and you should be able to buy yourself a $200,000 McLaren 600LT like the one he shows in the video, in as little as 30 days.
Hmm…That is a little on the "pushing it" don't you think? $200K in 30 days means you should be making over $6,000 every day starting TODAY.
Anyhow, here's my take on the system:
1 – The access to the "system" is free, but not the methods to earn money!
My Income Club is nothing more than a glorified sales funnel.
It is designed like a membership system, but everything you do and all the links are connected to the person who referred you to the system (From the person who sent you the email you received).
That's why you can access the system for free.
It is designed to get you to buy in on some "income streams", which are affiliate products that these guys promote. And after looking at them closely, they look more like pyramid systems…
Once you have bought in the two income streams they promote (With a hefty investment- more details later in the article), you must promote them yourself.
2 – You are not going to make $500 per day with this. Not to start anyway!
They have an earning disclaimer that says very differently than what they tell you in the video. Here's a copy of it and what you should be told:
There you have it! They say it themselves that the average annual "gross" income (NOT the NET income after expenses) is between $500 and $2,000 (per year!). That is FAR behind Alfredo's claim of making $200K in 30 days, or even the $500 per day from the sales page!
This could mean that you could make $2,000 in a year in revenues, but how much would you spend to earn that money? Probably more than what you earned, making this a LOSS…
Most probably less than 1% of My Income Club members earn money (and profits) with this system and the 99% plus that are left, lose their investments.
3 – Not much here is "done-for-you"
After checking out the income streams that they want you to set up, I realized that anyone who invests in these "income streams" will have to put out a very serious effort to promote them to others! It is based on the MLM business model, and your job is to promote the system to others so that they can promote to others as well.
The MLM business model is very controversial because "the largest proportion of participants must operate at a net loss (after expenses are deducted) so that the few individuals in the uppermost level of the MLM pyramid can derive their significant earnings." – Wikipedia.com
Nevertheless, Alfredo's system will provide you with e-mail swipes, SMS templates, and Facebook Images in order to promote "My Income Club" and get the recruited members to join the 2 income streams that they promote inside the system.
What are these "income streams" in My Income Club?
The first income stream you will be asked to join is called "Forsage"
I had to do quite a bit of research to figure out what Forsage is and try to explain it to you in simple day-to-day terms.
From what I understand, Forsage is a payment gateway for a peer-to-peer payment system between its participant.
It's called "the world's first 100% decentralized matrix project". In everyday language, it doesn't mean much for the person who knows nothing about its purpose.
So, I dug a little deeper and found this statement: "Forsage is a crypto earning program that operates on a smart contract"
OK, but what is a smart contract? A "smart contract" is simply a piece of code that is running on the Ethereum blockchain. It's called a " smart contract" because code that runs on Ethereum can control valuable things like ETH or other digital assets.
So what the heck is Ethereum and ETH you ask?
Here is a quick description:
Well, its a cryptocurrency. And, even if it has not received as much attention as the Bitcoin, Ethereum is the second-largest cryptocurrency in the world. For this reason, it is widely used by a lot of cryptocurrency users.
To put it in Layman's terms, a cryptocurrency is a very complex algorithm that tells who owns each unit of a cryptocurrency. This algorithm is known as the blockchain. In this case, Ethereum is the blockchain and ETH (or Ether) is the "primary asset" (or currency if you prefer) of Ethereum.
Investing in cryptocurrency is highly speculative and the market is largely unregulated. If you are considering investing in it, you should prepare yourself to lose your entire investment.
Here is the chart (From Coindesk.com) of the Ether value Since its inception:
As you can see, like any other cryptocurrency, it is very volatile and changes on a daily basis.
Now, to get back to Forsage and how it works.
It's pretty much the same as the MLM (Multi-Level Marketing) business model.
You must buy (In this case a minimum of 0.05 Ether or just about $20 each at the time of writing this article) slots and these slots are described as Forsage X3 and Forsage X4:
As you can see, these represent the same kind of structure as a pyramidal system. What you need to do once you (at the top) have invested in Forsage is to get other people to do the same by recruiting them (That's how I got the original email for this system, from someone who was recruiting his part).
However, it doesn't stop there. They explain in the video (from the Income Stream No.1) that you can buy and have up to 12 slots from both Forsage X3 and Forsage X4:
If you look at the image above, well you can see that the value of each slot doubles as it goes up to 12.
I did a little calculation (at an average value of $400 for 1.0 ETH) and to buy in the 12 slots in just one of the X3 or X4 it would cost $40,950.00. So If you want to own the 24 slots it would cost approximately $81,900.00 as of today's Etherium Value!
And that doesn't mean that you would be able to recruit anyone above slot no.1…
I suppose some people are making money with this system, but as a rule, when a pyramidal system is in place, there is always someone on the losing end.
So thanks but no thanks Alfredo, I will definitely pass this one up!
The Second Income Stream that Alfredo wants you to join is David Deckel's "Profits Passport"
David Deckel is a very talkative and convincing individual.
He is all over the Internet and YouTube claiming that "he does the work and you make all the commissions" and that this system can generate up to $16,500 in commissions on Autopilot…
I have heard of him before, but never took the time to dig in to see what the whole fuss was all about from his system(s).
Since he's part of My Income Club (or should I say he's part of Alfredo's commissions when you join), I decided to take a good look at what exactly we are looking at here:

Everything is supposed to be "100% Done-for-you" and no previous experience is needed.
However, if you dig a little into this system you soon find out that its a "Pay to Play" and Very High ticket sales funnel.
They lure you in at a small amount but you could end up paying out up to over $$107,709.00 in expensive membership fees and monthly subscriptions.
David comes out with a "new system" at about the time that the initial frenzy has died down from the launch of a new system, he then quickly sets up a "new" one.
His past systems include Funnel X ROI and the now-defunct Stealth List Building Formula.
Anyway, once you are in Profit Passport, you will be asked to watch a webinar that is 1h45 minutes long (which is more of a long-winded sales pitch) that explains what you can expect from his system.
He does say right from the start that there is NO guarantee that you will make the kind of money displayed here…
There are seven (Yes seven) Income streams in Profits Passport. You need to register in each one of them to get an affiliate ID. What you need to know is that these are NOT free, in fact they are all expensive methods.
You need to pay for each one of these BEFORE you can promote them and they all have "levels", meaning that you can only get paid at the level you bought in. For example, is you buy at a level 2 (I'll explain these levels in a minute) and your referral buys in at level 4, then the commission is passed up to the person above you that has paid up to level 4.
It's a typical pyramid system.
Here's a video that shows you how to spot these pyramid schemes:
To get back to David Dekel's Profits Passport, I am not going to list, review and describe every income streams he has in his Profits Passport system since it would make it a review on its own but here are all of them (David's Income Streams) and their levels:
Income Stream No.1 – Easy1up
The whole system here is based on promoting the system itself and to get people to buy in at any of the different membership prices in order to earn some commissions from the people who joins under you. It has every aspect of a pyramid system!
This one has 6 levels:
Level 1 – Elevation $25
Level 2 – Elevation Elite $100
Level 3 – Vertex $250
Level 4 – Vertex Elite $500
Level 5 – Vertex Pro Connect $1,000
Level 6 – Vertex Live $2,000
So if you want to join at level 6 and earn from anyone who joins at any level, it will cost you $3,875.00
Income Stream No.2 – Funnel X Advance
This is the new version of Funnel X ROI. What I understand here is that if you sign up for the leader membership, you will pass up 50% of the commission to David Dekel. Seems that his all done for you is the other way around on this one!
The levels for this system are:
Level 1 – Builder – $200
Level 2 – Super Affiliate – $597
Level 3 – Leader – $1,997
Total Cost $2,794 to join at Level 3
Income Stream No. 3 – ROI Panel
This one is an affiliate link tracking software. However, it's not cheap!!! There are other systems that are a lot cheaper and does the same thing much better.
You will have to dish out:
Level 1 – $197 per month for the Beginner (3000 clicks) system
Level 2 – $597 per month for the Advanced (15000 clicks) system
Level 3 – $1,497 per month for the Master (65,000 clicks) system
Total cost: $2,291 per month to join at level 3
Income Stream No.4 – Forsage
Well isn't that something! He's promoting the same system that Alfredo is promoting right here with My Income Club.
No use repeating anything here except this:
Total Cost $40,950
Income Stream No.5 – OPM Wealth
This one is very controversial!
The letters OPM stands for "Other People's Money" and it's based on gaining wealth by taking other people's money!
The main idea of this system is to push this very high ticket system to other people but no actual products change hands! You have to promote the system itself. They also have these "success coaches" that will push you to even get a loan or max out your line of credit to get in the higher levels. And David Dekel is promoting this!
I have seen the same tactics from a system I just reviewed not so long ago called Done 4you Business and people have left comments on my website about how much money they have lost!
Here are the very expensive levels for this system:
Level 1 – Hermes $2,000
Level 2 – Apollo $5,000
Level 3 – Athena $8,500
Level 4 – Poseidon $14,500
Level 5 – Zeus $27,500
Total Cost $57,500
Income Stream No.6 – Udimi
Here you must sign up to the Solo Ads marketplace Udimi.
Solo means "single" so basically here, you buy a one-shot deal from a solo ad provider some "clicks" from the provider's email list to an offer you promote through an email swipe and a landing page that you provide.
Here, David wants you to sign up to Udimi and pay for email ads that most often give you low-quality leads and very few
sales, if any.
The cost here is depending on how much you want to spend on the Solo Ads, but it can cost anywhere from $0.35 to $0.95 per click and is up to the solo ad vendor.
Income stream No.7 – Ringless ALN
RinglessALN is a ringless voicemail service and auto SMS text messaging service. I personally despise these kinds of unsolicited calls or text, so it really isn't my cup of tea no matter how goods the leads would be!
Total Cost $299
As you can see, this is NOT just another Income Stream, this is a whole bunch of other systems promoted by David Dekel and if you add up the total cost for all seven systems you would pay over $107,709.00!
This concludes the 2 income streams that are within My Income Club. As you can see it's not really a system, but as I said earlier, it's more of a glorified sales funnel for other systems!
PROS & CONS
PROS
Free to check out and join My Income Club.
High ticket commissions (once you have dished out the same amount of money first)
Some email swipes, capture pages, and Facebook images to promote the system are also free to anyone who joins.
CONS
It's a sales funnel promoting Forsage, Profit Passport, ClickFunnels, and Aweber for themselves.
Both Income streams (Forsage and Profit Passport) are Very High Ticket systems and you will need a hefty budget to join either one of them.
It gets very confusing, David Dekel's Profits Passport has 7 income streams just by himself…
Lack of transparency about the cost – you only find out that you need a hefty budget when you go through the 2 income streams
It's a pay to play kind of system…
The training is very limited and looks more like an affiliate link to subscribe to Aweber's email autoresponder and ClickFunnels
Can you earn money with My Income Club?
Absolutely! It is possible IF (a big if) you adjust your budget in consequence and invest a LOT of money into the 2 income streams that they propose.
Then you will need to promote and recruit a lot of people into them… And to make enough money to buy yourself a $200,000 MacLaren in 30 days as Alfredo says in the sales pitch, you will probably have to spend just as much to earn it…
In conclusion, I would say that not only is My Income Club is promoting pyramid systems, but I would also qualify it as a pyramid system itself!
Is My Income Club a scam? Well, no not per se. The definition of a scam is a fraudulent transaction. So there is no fraud here, but some of the systems are very controversial!
With the amount of money needed to invest in all of the systems included inside, my advice is to stay away!
How to start an online business without breaking the bank!
I wish that these done-for-you systems were for real.
However, if they were, everybody would be doing it and we would all be rich don't you think?
I can tell you one thing, earning money online is one of the most self-rewarding methods and it's the best feeling in the world to wake up in the morning and check my emails and look at the commissions that I earned during the time I was asleep! (I do earn commissions while I'm awake too by the way)
I tried a lot of scammy methods like My Income Club in the past and all I did was waste my time and money on all of them. Almost every time, these systems appear for a while, and once the frenzy is over and people
That was until I found a real and honest method that works!
I can tell you right now though, that you are not going to buy yourself a Ferrari in 30 days.
It just doesn't work that way!
It isn't a get-rich-quick method either, but its one that will let you build a business on a solid foundation and grow it to a successful one if you are willing to put in the time and effort.
Introducing Affiliate Marketing
What is affiliate marketing? It's basically promoting other people's products and earning a commission when you sell the product (or service) you are promoting.
With affiliate marketing you never have to pay anything before promoting any of the 100,000's of products and services available out there, making it ideal for newbies.
All you do is get an affiliate link that is attached to your own affiliate account (That the seller of the product will provide you) and when people click on it and buys the product you get a commission on the sale!
And it doesn't have to stop there. You can build many income-producing websites that keep on growing every day.
It's a method of earning money that can provide real financial freedom, security, and give you the ability to live the lifestyle you choose.
All you must do is commit some time, effort, persistence and a little money (nothing ever even close to what they are asking for here)
Any legitimate affiliate marketing product will never ask you for money in advance. You will promote them to people who really want them, based on the value of the product itself.
If you are ready to make a change in your life and start an online business that will provide passive income for years to come, then I suggest you start the same place I did.
When starting an online business you will need three important and necessary elements:
Website(s), Education, And Expert Training.
With Wealthy Affiliate, you will get all three along with my personal support to guide you along the way.
There is actually NO obligation on your part to join as a starter member, and there is NO credit card needed to test drive this platform either.
It's actually
You will get the first 10 lessons absolutely free along with your own free website to get you going!
All you need to do is enter your email address and choose a username.  That's it!
So what are you waiting for? Go ahead and
I also want you to have my Free eBook just to thank you for being here on my website:
Click on the image or the button below and get your own copy.
And I will see you inside!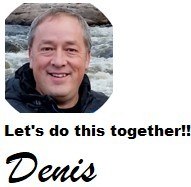 As always, if you have any comments or questions, please do not hesitate to use the comments section below!