Can you really make $9K per month with Paid2Post or is it just another scam? This review reveals how it works exactly and what you should expect.
I was emailed the other day about this new system that is supposedly a guaranteed way of generating $9,473 per month simply by posting links online! My first impression was: OK first off what is "posting links" anyway?
So I decided to check them out and see what this is all about. I have reviewed hundreds of systems like this and 99.9% of the time when it sounds "too good to be true", it usually is.
---
Before we get into the review, I want to give you some precious advice, and also save you some time and frustration.
This website is the accumulation and long term financial results of what I have learned from the most advanced platform on the internet today. If you are interested in making money online, I suggest that you check out how I generate income online.
Click here to find out about My No. 1 recommendation
---
Summary
Name: Paid2Post
Website: https://www.paid2postsystem.com/
Owner: David Humphries – Actually he's not the owner, this is just a pen name and you'll see later in the article what I mean.
Price: $17, with upsells (up to $97)
Recommended: NO
Overview
Well, this "system" is actually different from what I usually see. Different by being just a "landing page" and not a long-winded sales video like so many digital products use.
The landing page itself is pretty simple.
Typical of a hyped-up story.
At the beginning of the page, they talk about companies all over the Internet needing help to post links???
What the heck is this method? This landing page is just so confusing and does not tell you much about what it is you are supposed to do with these "links".
Then they show these Big Names that are affiliate networks and retail sales just to make you believe that these are associated with this system.
Nothing can be farthest from the truth. These companies do offer affiliate programs, but they are not associated with this system!
---
If you are fed up (like me) of trying these very low-quality systems that promise you riches overnight without ever delivering what they sell, let me tell you how I make money online and how you could also start your own online business for FREE.
===>Check out My No. 1 recommendation<===
---
What is Paid2Post?
If we refer to the sales page, we can't really know what is Paid2Post. There is one statement that says this about what a "Link Posting Job" entails:
Except for the fact that you have to register with them (and give them your credit card number), this does not say anything about what this Link Posting Job is all about!!
What links? Where do you post them? What is it for?
All this statement does is raise more questions about the legitimacy of the system itself.
I don't know about you but I would not copy and paste anything generated by a system that is so obscure! Next thing you know you could end up in trouble pasting links to porn and gambling sites. Who knows?
With my experience and the fact that they have some affiliate networks at the beginning of their sales page tell me that these links must be affiliate links.
Affiliate links and affiliate marketing in itself is a very legitimate method of generating revenue with an online website dedicated to this, but call me skeptical here if I say that this "system" is much too shady in its presentation to be trusted!
Not convinced yet?
Here is what I found about it:
First off, David Humphries is NOT the CEO of Paid2Post.
The image you see on the sales page is from a "stock image"
I found the same image on Adobe Stock entitled "Joyful male manager having lunch in cafe"
Then they show you a snapshot of a ClickBank account with thousands of dollars in it and they lead you to believe that their "link posting" went viral and that they made close to $6,500 in a day.
Well! Do you know how easy it is to fake Clickbank earnings? Here is a video from one of my mentors that explains how easy it is:
There are also far fetched statements that are really absurd and very exaggerated like these
There is NO WAY that you will start making money within 15 minutes of joining this system, this is just non-sense!!!
Also, making $9,000 per month with affiliate marketing is very possible, but certainly not effortlessly. If you think that you can make that kind of money by using this system, I am sorry to say that I have to burst your bubble, but you won't! All you will get is a bruised ego and less money in your pocket!
Affiliate marketing is a very legitimate and true method of creating a sustainable passive income and making money online.
There are affiliate marketers that make that much money, but it has taken them years and a lot or than a few hours a week to build their online business to that level!
It's systems like these that give affiliate marketing a bad rep. People expect to make thousands of dollars with no efforts on their parts, which is so far from the truth!
Plus, once they get your information and charge you a small fee, they hit you with upsells after upsells. One of these upsell is called P2P Link Juice Upgrade and it sells for $97. With this one, they say that you will earn an extra $1,233 per month!
As I said all along, a system that promises "riches without work" is just another get-rich-quick scheme and the only persons that make money with these systems are their creators. In this case they don't even bother saying who they are, they hide behind a fake "CEO".
Full disclosure: Obviously, with all the red flags I have uncovered during my review and my experience with this kind of system, I did not give them my credit card number and I did not purchase the system! This review is therefore based on my personal opinion from the information I have gathered during my research. All the information I have gathered is of public domain and is not intended to discriminate or offend, but to inform my audience.
PROS & CONS
PROS
Cheap – $17 will not break the bank. However, don't get caught up in the upsells!
You "can" get your money back within 60-days of the purchase, however, again I have my reservations about the ClickBetter platform and found some poor ratings on the Better Business Bureau Website and customers complain they can't get their money back…
CONS
Fake owner / CEO – The image shown is just a stock photo taken from an image website. The real owner/creator is hiding behind a smokescreen. That tells the whole story! Anybody who doesn't want to show their face and be related to a system tells me that the system itself (and the creator/owner) cannot be trusted either.
False Scarcity:
They lead you to believe that the system has limits, and that only a few people can "get in" and that the price will rise to $1,997 if you don't act right now.
Again, this is a big lie! If you try to register next week or next month, you will be able to! This is just another tactic to sell their systems.
Pay before you know what you are buying. My experience with these kinds of deals is that you will most probably get some PDF documents and a few short video training (if any), and maybe some kind of way to post affiliate links, who knows? With everything that I uncovered even before giving them my credit card number, I didn't want to take any chances, so why would you?
Conclusion
My verdict is to STAY AWAY! Don't waste your time or money on this! You read this review to find out is the system was really what you were looking for: "A quick way to make some cash". Well, this one will only take some money away from you. There are too many indicators that tell me that this system is NOT what it's pretending to be and you will DEFINITELY NOT "Generate Up To $9,473 Per Month"!
I have seen and reviewed similar systems in the past and they all look alike. Here are a few examples:
Easy Ecash, Zendyx Affiliate system and Instant Cash Solution
Is Paid2Post a Scam?
Well, this one I leave up to you to decide. With the kind of money they pretend you can make with this system, I would call this one "A very low-quality system"!
My Suggestion
With all the constant "noise" on the Internet space today, I believe there is one particular question you should be asking yourself…
"What will work BEST FOR ME in 2020?"
So how EXACTLY can you build our DREAM business (and lifestyle) in 2020?
In my humble opinion, there's a real way for you to build a long-term, sustainable business that lasts FAR beyond 2020…
The same method that is portrayed here in this review: Affiliate Marketing.
The difference with my suggestion is that the platform I have been using for over 4 years is true and honest.
They don't hide behind a smokescreen and they provide real state-of-the art "Earn while you learn" training so that you can build your online business while learning the necessary skills to do so.
People are spending more and more online and the Affiliate marketing industry is growing exponentially year after year.
Companies are investing in their affiliate programs as they are constantly increasing their online presence. The ones that don't follow end up on the losing end and eventually go bankrupt. We've seen many big names closing shop in the last few years because they did not "get on board".
So this is not just a trend, it's a new reality! Online shopping is the new retail shopping!
To be completely honest, there has never been a better time to get involved in Affiliate Marketing!
There are so many ways to monetize a website nowadays, it's amazing. And the market is Humongous!
We are talking about over 4.5 billion people online as of January 2020.
But you will need guidance.
When starting an online business you will need three important and necessary elements:
Website(s), Education And Expert Training.
With Wealthy Affiliate, you will get all three along with my personal support to guide you along the way.
Best of all, you can test drive the system for FREE!
Yes absolutely free, no credit card necessary!
You will get access to the full system (premium membership) for a full 7 days at no cost to you (just provide a valid email address) so that you can explore and go through the first 10 lessons of the "Online Entrepreneur Certification"
What are you waiting for? Go ahead, try Wealthy Affiliate and change your life!
I also want you to have my Free eBook just to thank you for being here on my website:
Click on the image or the button below and get your own copy.
And I will see you on the inside!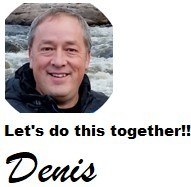 As always, if you have any comments or questions, please do not hesitate to use the comments section below!