Passive Profit Pages says that "you could make up to $1,000 in online commissions today". Is this claim real or is it just another scam?
The fact that you are here on this web page today says that you are doing your due diligence and you want to know more about this digital product before purchasing it.
I congratulate you for doing so!
With so many scams and very low-quality systems on the Internet these days, it's no wonder you are here!
I have purchased and reviewed The Passive Profit Pages system for you so if you want to find out the details of my review, just keep on reading this article.
As you can see from the score I gave it up on top, I don't think it's a good product and don't recommend it, so if you are in a hurry and want to know how I have created a real "passive" income for myself, waking up in the morning to emails like this:
Click on the link below to find out how…
Click here to find out about My No. 1 recommendation
---
Summary
Name: Passive Profit Pages
Website: http://passiveprofitspages.com
Owner: "Bill"
Price: $9 with multiple upsells (typical of this low price offer)
Recommended: No
Overview
OK, Let's start with the sales video.
I have analyzed and highlighted the flaws that I found in it so here they are.
Typical low quality and exaggerated claims
It is very typical of the hundreds of sales video I have seen before.
It starts out with some random names (in this case Ruth Davis of Nebraska as you can see in the first part of the article) of supposed people that have made thousands of dollars with this system.
All they (the people mentioned in the sales video) have in common is they use a "secret method" and hardly ever work.
Again the same old song I've heard before: "Making thousands without hardly any work".
If earning money online was that easy, everybody would be doing it don't you think?
Fake proof of earnings
Then, there's the "proof" of making money with this system. Here the narrator says that he's made $24,900 in pure profits.
Do you know how easy it is to manipulate an image to lead you to believe they are real?
Look, it took me about 30 seconds to do this:
As you can see, the image is not perfect, but as I said, it took me 30 seconds to change the figures to $1,000,000.00.
Don't believe for a moment that this "screenshot" is real. If it is, well it's definitely not your typical income for this kind of system (More on this later).
Fake Testimonies
Of course, a sales video wouldn't be complete without the "testimonies" of people making thousands from this system.
This guy here says that he made over $200,000.00 in just 8 months ( a generous $25K per month!)
Well… Here he is advertising his "acting" services on Fiverr.
The only money this guy made was about $20 bucks from the acting gig he got to read a script and say what the creator of the system told him to say!
And there is this lady says that she made $1,140 in a couple of days:
Again, there she is on Fiverr, offering her acting services:
All of the testimonies in the sales video are from actors and they do not prove anything other than the fact that the "system" needs FAKE testimonies to lead you to believe that you could make that kind of money.
If the system was this good, why wouldn't they use real users that are earning money with the system??
Only working 20 minutes per day…
This statement seems to be the "norm" for crappy systems.
"Only work 20 minutes per day and become filthy rich"
Sorry to burst your bubble here, but working 20 minutes per day WILL NOT make you rich.
In fact, it will not get you anywhere!
These guys use these lines to lure you in (at a low cost, like this system does at $9) and then try to get you to buy expensive upsells "to compliment" the basic system…(More on this later)
Fake story on how "Tony" made $25,000 in his first month working 20-45 minutes per day and Bill made $1,000 on his second day!
The narrator goes on saying that he was way down on his luck and lost everything until he met Tony. This guy had found a "secret method" and was making thousands per week:
And offered to help out "Bill" by getting him to join him. In 35 minutes "Bill" (the narrator) was set up and made $300 just like that on the first day and $1,000 the second day!
I could go on here, but you get the picture… This is just another sales tactic to play with people's emotions as I have seen hundreds of times before. It's made up in a way that you think that this is possible and that "if he can do it, so can I".
NOPE! It just doesn't work that way, and I will prove it to you when I show you what the system really is…
The rest of the sales video shows you a glimpse of the "real" system, some more fake testimonies, and a false sense of being led into a money-making miracle system!
Let's see what you are really getting!
---
If you are fed up (like me) of trying these very low-quality systems that promise you riches overnight without ever delivering what they sell, let me show you how I earn money online and how you could also start your own online business for FREE. ===>Check out My No. 1 recommendation<===
---
How does Passive Profit Pages really work?
First of all, when and IF you decide to buy this system, it does NOT stop at $9.00. This is just the tip of the iceberg!
So I did purchase the system through the link provided:
However, it did not stop there of course. Before I could access the system I was hit with 3 upsells (that I did not purchase).
They were:
1st upsell – Passive Profit Pages PRO and this upsell sells for $197 (quite a raise from $9.00)
This upsell is supposed to provide you with 9 traffic generation tools and it's being sold just like the original system, with a sales video complete with FAKE testimonies:
AGAIN! Here is the same guy selling his services on Fiverr:
Since it has all of the same B.S. as the first sales video, I can only assume that this upsell would be the same kind of product as the basic system, which I will reveal later…
Enough said about Upsell No.1
2nd upsell ($196) – Profit Pages X is supposed to "Turbo Charge the entire process" with Solo Ads!
A quick definition of Solo Ads is a type of paid advertisement to sell a product or service through email by targeting a certain type of customer that is a potential buyer of the product or service.
In this case, (you as the solo ad vendor) would get paid by a client for every unique visitor (called click) that you will send to a particular offer (usually a landing page or a squeeze page from your client) via an email from your list of subscribers.
This is NOT buying solo ads, it's selling them… It's supposed to be your very own "done-for-you" all on autopilot online solo ad business. The sales video says that with this upsell, you would be making five times the amount of regular profit…
The problem here is that in order to sell solo ads, you need a hefty email subscriber list, like at least 5000 subscribers! So I have no clue how this can even be possible, and to pay $196 to find out is not very attractive!
If you are here today, reading this article, I am assuming that you don't have 5000 subscribers on your email list, so this upsell would definitely be a waste of money.
3rd upsell the Passive Profit Pages Online Community
Here for $20 per month you can have access to a group of members (it doesn't say where or how you have to pay first) that should be able to help you when you need some help. Needless to say, I did not join the group either
Finally, I was redirected to the actual product
Here's what I saw first:
There is a short 2 minutes video that tells you how to access the actual product, so this is more of a landing page.
The "Page Builder"
Once I clicked on the "To Access the Page Builder Click Here", I was redirected to the Passive Profit Page builder.
The first thing you see is a short 1 minute 42 seconds video on how to "set up your pages".
Then, it seems that there is some training by the looks of it, but the 6 videos are all between 22 seconds to 4 minutes long each…Not saying much more than how to set up your pages… That is not a lot of training!
And the 2 page PDF (Pages Traffic) has information about posting links to social media as a method of generating traffic. It all depends on how you use social media. If you spam people, you will get banned from their platform in no time…
Then you have Step 2 – "the pages"
Here you get to chose 1 or all of the pages, set it up with a domain name of your choice, and wait… It says to wait at least 6 hours but I waited more than 24 hours for my page to finally come up.
The choices are Guitar, Home Biz, Acne, Debt-free, and Affiliate. These are all good "niches" as far as the choices go.
I chose "Affiliate" to see what I would get…
Warning! ~Duplicate content~
One of the things that Google and the rest of the search engines really despises is duplicate content.
If I quote the well-known website MOZ, the meaning of duplicate content is "content that appears on the Internet in more than one place. That "one place" is a location with a unique website address (URL) – so if the same content appears at more than one web address, you've got duplicate content".
As you can see here I have "quoted" their content, put a link to their article, and italicized what I have copied from their article, which is the proper way to put content from another source on your website!
After using the "system" to create a website for affiliate marketing, I (eventually, after more than 24 hours of waiting) got this website with a weird address "http://affiliatemarketing101.myketoslim.net/".
The site itself looks "pretty". It has something like 20 pre-written articles (Most of them from 2012!!!) and some banners to Clickbank's offers on the sidebar. However, it is not a secured (https) website which will not be good for search engines to recognize it!
I have a screenshot with some blurred parts for the purpose of not revealing everything, but to give you an idea of what it looks like:
The BIG problem here is that a "pretty" site is NOT what it takes to become an authority with Internet marketing. You will NOT gain traction, traffic, or sales. Search engines will not recognize you either!
PLUS, everyone who uses this system gets the exact same website (with a different subdomain name)
I did a quick search and found a website called SEO Review Tools that has a duplicate content checker. Here are the results I found by entering my "created" page (http://affiliatemarketing101.myketoslim.net) from the system:
As you can see there are at least 15 or more pages with the same content. That in itself is enough to say that you will never earn any money with these pre-written pages!
Google (and the other search engines) wants original, creative, and helpful content in order to rank the website and web pages. This is NOT the way!
I've had this created (all done for me) page up for a few days already and NOTHING has happened. Not a single hit!
So there you have it, folks, this is the whole system: A choice of 5 pre-written pages with strict minimum training(22 seconds for a training video is not what I call training) and a 2 page PDF.
Actually, I would have not expected more for $9.
PROS & CONS
PROS
60-Days Money Back Guarantee from ClickBank
CONS
Cloned websites
Fake Testimonies
Fake Money Claims
Conclusion
As I mentioned, this is the case of getting what you pay for. For $9 you get a few pages and short videos. If someone would take the time, they would probably be able to find everything (web page builder included) online at no cost!
However, what is wrong with this "system" is the picture they paint with the sales video! There is no way anyone is going to make the kind of money they claim they are making getting rich quickly while only working 20 minutes per day.
With everything I have revealed and with the fake claims and testimonies, I think I have proven my point!
Is Passive Profit Pages a scam?
Well, I would call this one a "Very low-quality digital product". There are things being said in the sales video that would kind of make me lean towards calling it a scam, but since we do get "some" things for the $9 you pay and that you can request a refund from ClickBank, makes it a 1 out of 10 for overall quality.
I DO NOT recommend this system!
Want to use a "Real" Method to create your OWN website?
The methods used here in this system are real.
Affiliate Marketing is a "real" method of earning money online. In fact, it is what I have been doing for the past several years and I earn a passive online income doing so.
The affiliate marketing industry has grown exponentially in the last few years, and even more dramatically since the start of the COVID-19 pandemic as the online habits, spending and purchasing has increased to a whole new level.
Companies investing in their affiliate programs are constantly increasing. To be completely honest, there has never been a better time to get involved in Affiliate Marketing!
If you are ready and willing to put in the necessary work to create yourself a worthwhile and sustainable online business that will pay you even while you sleep, then you have to check out where I have learned everything I know about affiliate marketing.
When starting an online business you need three important and necessary elements:
Website(s), Education, And Expert Training.
With Wealthy Affiliate, you will get all three along with my personal support to guide you along the way.
Here is a short video that explains what is Wealthy Affiliate:
The best part about this platform is that its
This means you can try the platform absolutely FREE as a "starter member"
There are NO obligations, NO credit card is required and you will get access to the "premium" membership for a full 7 days.
You will be provided with a free website (your own creation NOT a duplicate) and access to the first 10 lessons of the 2 different methods taught here.
All you have to do is enter your email address and choosing a username. That's it!
If you have it in you and want to change your life for the better, why don't you give it a try by clicking the button below:
I also want you to have my Free eBook just to thank you for being here on my website:
Click on the image or the button below and get your own copy.
And I will see you inside!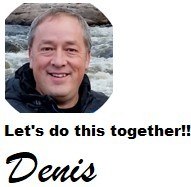 As always, if you have any comments or questions, please do not hesitate to use the comments section below!