This new ClickBetter product claims that it's a fully automated system that will allow anyone to make 6-figures using Instagram, all on auto-pilot! Is that really possible? Let's find out, shall we?
You are probably here because you received an email, or you were just wondering about this system after watching the sales video.
I would like to start by saying congratulations! You have made a wise decision to check things out before buying this system and spending your hard-earned money on some system that promises riches using a "secret bot" and all on autopilot.
---
There are a lot of ways of making money online, but my method is true and real! There is no hype and no fake.
Click here to find out about My No. 1 recommendation
---
Summary
Name: Secret Millionaire Bot
Website: http://secretmillionairebot.com
Owner: "Charles Allen" This is a pen name. There is no one by that name anywhere on the Internet that is associated with this system.
Price: $37 or you can get it at a downsell for $17. There are also multiple upsells
The sales video is typical of many ClickBank digital products. It starts out by saying "You're one of the lucky few to be allowed entry into a secret club…an elite society of underground online millionaires"
Well first of all this is pure B.S. and there is no secret club! I say this because I have reviewed a lot of similar ClickBank systems and they are pretty much all the same. They are unbearably over-hyped and there are so many emotional triggers in the video that is incredible and completely misleading.
They show you screenshots of their supposed bank account with millions in it, which is most probably made up with a software similar to Photoshop. It's really simple to change figures on a screenshot.
You should not believe a single word they say not to because what they claim "that you can literally multiply your results while working less" and make tens and tens of thousands of dollars in no time is absolutely NOT the reality.
Want some proof? Here are their "testimonies" to show what I mean.
This first lady claims that she made $221,000 in her first 2 months using this "bot":
This guy says that he made $350,000 in three months using this system:
And this lady says that she was secretly "invited" to use the software and she now has $134,329 in her bank account:
As you can see, these are all FAKE testimonies done by Fiverr actors. Now, why would the creator of this system use some actors to give testimonies if it was so great and powerful?
I think you know the answer by now. They use actors because the reality is not what they claim in their sales video!
The sales video goes on after these testimonies on how this system could potentially allow you to live a life of luxury and they show you vacation mansions and luxury cars. And then says that this "push button, fully automated robot" can make you earn up to $1 million per year.
And they have the audacity to tell their audience right after this, that this is "not a get-rich-quick scam that will make you a multi-millionaire overnight or some other such crap that wants to swindle you out of your hard-earned cash!"
That one made me laugh!
Then "Charles Allen", says that this system has been created and refined by himself, digital marketers, programmers, and statisticians from top firms around the world. We'll see about that in a minute…
This robot supposedly targets the most lucrative money-making opportunities on the Internet and copies them in your account so that all of the work is done for you? I just wonder how this is even possible…let alone being lucrative.
So it's supposed to be "the first of its kind". Yeah right! I have heard that one before…
The rest of the sales video is again all pure hype about what the "system" is.
We actually never find out what it is and the video does not reveal anything about it either.
It's the kind of system that you have to "buy to know what is inside" kind of thing. Well, rest assured, we have done this for you and you will find out exactly what it is in the next paragraph.
I even went as far as checking the bottom part o the sales page where they present their disclaimer because it is required by law to do so and look at what I found down there:
The same crap as before, rehashed from another system I have reviewed in the past called Easy Insta Profits!
And the proof that Charles Allen does NOT exist!
---
If you are fed up (like me) of trying these fake and very low-quality systems that promise you riches overnight without ever delivering what they sell, let me tell you how I make money online while I sleep and how you could also start your own money-making online business for FREE.
===>Check out My No. 1 recommendation<===
---
What is Secret Millionaire Bot?
So, after refusing multiple upsells, one for $147 called Millionaire Bot pro with a downsell of $97 and then another upsell of $147 called Auto Profit Replicator and a third for $497 called "Done for you traffic" you can finally enter the member's area.
I just knew I had seen this "format" before, and I looked up my old articles and found this:
As you can see, this "New Secret method" is just a rehash of an older product.
60 minutes profit Plan came out in April or May 2018 and has run it's course or is no longer profitable, but it was the same B.S. than this one.
Well, maybe they took a different angle with Secret Millionaire Bot, but it's basically the same format.
What you will get once you are in is a brief introduction and overview on how to make money with Instagram with some video training. So much for a Secret Bot!
First of all, you are greeted with a "how to use this system" video and then you are hit with a bunch of affiliate promotions disguised as part of the system.
Step 1 – Self-explanatory video on how to use the system.
Step 2 – VIP members workshop. This is a link to John Crestani's webinar to join his "Super Affiliate System" which I reviewed a while back. It has nothing to do with this "system" and it's an affiliate link within the member's area.
Step 3 – Exclusive Free website. This is another affiliate link to some bogus sales video saying that websites cost between $2,000 to $5,000 and that you are getting this one for Free. It's actually NOT free and you will have to pay around $140 to access "coolhandle professional web hosting".
Step 4 – Their highest recommended Online product. This is yet another affiliate link, this time it takes you to "Bulletproof Profits" sales page. I also reviewed this product not too long ago (click here to read my review) and I don't recommend it!
After all of these affiliate sales links, you finally get to the "Secret Millionaire Bot" system. Or is it really a system??
Actually, all this system offers is a bunch of video training that are between 3 to 8 minutes each.
They supposedly teach you how to make money with Instagram.
Wow! What about the secret millionaire bot??? Where is it???
That is it, my friends, I have revealed the "Secret Millionaire Bot" to you… And there are no Bots!!
What I really don't get is the fact that it's divided by weeks, but the videos themselves are only a couple of minutes long…the longest one being around 8 minutes!
I did not waste my time watching the videos but here is a summary of what you will get:
Week 1 – What is Instagram
Week 2 – Starting on the right foot
Week 3 – Building your brand
Week 4 – Creating an Instagram business account
Week 5 – 5 ways to make money on Instagram
Week 6 – Becoming a drop shipper on Instagram
Week 7 – Affiliate Marketing case study
Week 8 – Growing your Instagram followers
As you can see, there is nothing here that you wouldn't be able to find on your own on YouTube and by doing a little research on the search engines.
When exposed like this, the "system" is nothing more than an affiliate links page along with less than one hour of videos.
Not the kind of system that would bring in $1.3 million like their bank screenshot, that's for sure!
PROS & CONS
PROS
Sold on ClickBetter so you have a 60-day money-back guarantee
Low cost ($17 with the downsell or $37 full price)
CONS
Fake owner – Nobody in the name of Charles Allen owns this product.
Fake testimonies – Paid Fiverr actors saying they made boatloads of money with a bunch of videos a few minutes long? I don't think so!
False scarcity – The timer is nothing more than that a timer. Check again next week and the sales page will still be there.
Says what you want to hear in order to get you emotionally involved and makes you purchase this system.
Very hyped up and unrealistic money claims
No connections whatsoever with Forbes, CNN, Technorati or Huff Post and this is not available on Google Play or the App Store.
Rehashed from other low-quality systems
Conclusion
This system will not help you make $1,000,000 in your first year, not even in your first 10 years in my opinion. You will certainly not Generate up to $2,479 Per Day as they claim on their sales page either!
Being a basic introduction to making money with Instagram is the only thing that has a value to justify their price of $17 (on the downsell) or $37 (at full price).
This system is nothing more than a fake! It tells you one thing prior to your purchase and then sells you something completely different with not so much value as a few videos!
Is this a scam? Well, since you do get about an hour's worth of videos I could say that for $17 it's not a scam. Is it worth your time and money? Well, I will leave that one to you.
A Real Method
A little more than 3 years ago I was just like you. I searched high and low to find a way to make money online. I bought very low-quality systems like the one I have just reviewed and lost money instead of making some. Then one day, while doing my "Due Diligence" and researching a system that I had doubts about, I found a platform like none I had seen before.
They had a real plan, a real method!
This platform is full of success stories and I am now part of these successes!
It's also a community of like-minded people that thrive on helping each other succeed. You get access to help 24/7/365.
And it has a state of the art step-by-step training that will get you online with a money-making FREE website in no time.
There is no obligation to start your online business with Wealthy Affiliate.  No credit card required either.  Just click on the link, enter your email address you are good to go.
Wealthy Affiliate is the best online platform to learn affiliate marketing!
I can work on my online business from anywhere I want as long as there is an internet connection. And I owe it all to this community.
When starting an online business you will need three important and necessary elements:
Website(s), Education and Expert Training.
With Wealthy Affiliate, you will get all three along with my personal support to guide you along the way.
I also want you to have my Free e-book just to thank you for being here on my website: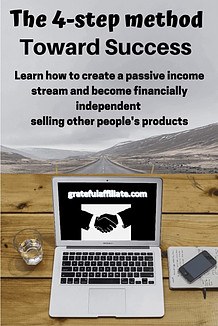 Click on the image or the button below and get your own copy.
And I will see you on the inside!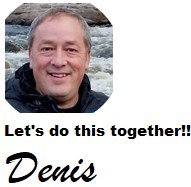 As always, if you have any comments or questions, please do not hesitate to use the comments section below!