Is SurveyBounce really going to pay you up to $50 per survey if you join them? Read my honest review and find out exactly what you should expect!
You are here probably because you've seen some kind of advertisement about SurveyBounce.com on either social media or via an email (like I did). The ads tell you that you can make easy money with little or no effort. Just complete a few small tasks and you can make up to $50!
Sounds pretty easy and a quick method of making some cash! Well, it's a good thing you did your due diligence and decided to check things out before doing anything with this system! I am here to inform you of what you can expect from SurveyBounce.com and if it's really living up to its promises or not.
Read on and find out if SurveyBounce.com a scam or if it's legit!
---
If you are in a hurry and want to know my conclusion right away, SurveyBounce.com is a scam!
Don't waste your time trying anything with it. They will scam you by gathering your personal information (and probably sell it to another scammer) and will infect your computer as it's full of viruses and malware!
If you want a legit place to start making money online and you would like to create some passive income, may I suggest my own method of creating a profitable online business?
Click here to find out about My No. 1 recommendation
---
Summary
Name: Survey Bounce
Website: https://surveybounce.com
Owner: We have no idea!
Recommended: ABSOLUTELY NOT!!!
I started looking around the surveybounce.com website and the first thing you see is this statement:

So, is this system really up to what they claim, can you really make $500 today? Let's see.
First of all, before signing in, I browsed through the cheaply made website. The top menu has some items listed so I started with the About Us. They claim that they started in March 2015 and that they have grown to be the #1 Influencer network and that they claim to be the middle man connecting influencers with top corporations!
First off, what is an influencer network? Wikipedia says that it's "a form of social media marketing involving endorsements and product placement from influencers" So if I understand correctly, a person has to spam this "referral link" all over social media in order to "catch" other persons in this "system"…
And second, if they have been doing this since 2015, how come nobody has ever heard of them? I did a little research on the website's name and found this:
As you can see, their statement of being online since 2015 is completely false!
IT'S THE FIRST OF MANY LIES – KEEP READING!
What is SurveyBounce.com and how does it work
I have reviewed similar systems in the past like Smart Dollars Club and Kash Tree and found some other systems that use the same method (and even the same website with a different name) as Influencers Earn and Tap 2 Earn.
They all look alike and they all say the same thing: they guarantee you that you will be paid good money for doing small tasks.
SurveyBounce.com is no different!
It's landing page says that it's easy as 1. Join, 2. Share, 3. Cash-out
They even say (or I should say "pretend") that they work with top influencers on social media and that you receive a $25 bonus just to register. So for the purpose of this review, I registered.
The first thing I saw when I tried to log in was this:
Even my Norton LifeLock system was telling me to stay away!
However, I am very cautious with these kinds of systems and I logged in any way so that I could show you what to expect from this system.
Once you are in this is what it looks like:
In the "overview" part of the system you can spot a few things right away:
First is the fact that it says that you have $25 in "earnings" already just for "registering"! Isn't that lovely!
Then on the left-hand side, you see a series of "small tasks" that should bring in the cash:
Refer and Earn – This one is if you refer a friend it's supposedly worth $5 for every friend that clicks your link and $25 for every friend that signs up with SurveyBounce.com themselves…
$50 Task Wall – Well, this one isn't very impressive. It has 7 different kinds of "tasks" and 5 of them are written in a foreign language (German) one of them is "shalte deine blohnung sofort frei" which means "unlock your flower immediately". I tried clicking on it and this is what I got:
Since I am well protected by Norton, and there is an "isolate mode" that I can use to enter these kinds of sites, I tried with the isolation mode but Norton blocked it again as a Malicious Domain Request 22!
When this kind of application(Malicious Domain Request 22) gets installed on your system, it immediately alters the settings of your default browsing program (it doesn't matter if you are using Chrome, Firefox, Internet Explorer, or another one).
Well, so much for these tasks! Nothing worth plugging my computer with viruses here!
Promo Posts – These are images that they want you to use as a promotional post "To help you gain more referrals"
$50 YouTube Submit – Not to my surprise, when I clicked on their link to subscribe to their YouTube Channel, I was directed to The Official Dash Overview Of Tap 2 Earn which is the exact same web page as SurveyBounce.com except for the name:
And you are supposed to make $50 per video you post on YouTube……Don't hold your breath on that one.
$50 Facebook Video Submission – Nothing of value here either even their Facebook page is blank:
The same goes for Instagram(no posts, no followers) and TikTok which is still linked to Tap 2 Earn!!! They don't even take the time to create new accounts!!
I will say this: A system that says that they will pay you up to $500 just to do a couple of small tasks is only trying to convince you of fantasy (And resell your personal information)!!
The bottom line here is this:
SurveyBounce.com is full of crap!
And, to top it off, you have:
Fake Testimonials
They show a bunch of people telling us that they are really doing good with SurveyBounce.com, when in fact these are just fake testimonies from past systems. These have been used multiple times on other crappy systems like this one!
Here you have the same testimonies for 2 different systems: SuveyBounce and Tap2Earn
Misrepresentation!!!
OMG!  This is the best one so far!!!
They do have a very clever way of getting away from paying anyone!
They state in their Terms of Service that IF YOU ARE UNDER THE AGE OF 99 years old, you are not allowed to use the Survey Bounce Sites and Features nor their services.
Here's the proof I found in their terms of service:
Basically, what they are saying is that THEY WILL NEVER PAY ANYBODY!
Fake Payment Proof
This part has not been updated since they used it on another crappy system called Influencers Earn which has the same bogus method of gathering people's information without ever paying anything out! The images on both websites are the same and they even say Influencers Earn in the SurveyBounce.com website:
---
If you are fed up (like me) of trying these outright scams that only tell lies and rehash the same systems over and over, let me show you how I make money online and how you could also start your own online business for FREE.
===>Check out My No. 1 recommendation<===
---
There is such an outrageous amount of proof that this system is a scam that we have to stop here.
These guys have it in their veins to scam people.
Then they get exposed by marketers like me and they buy a new domain name and start over again under a different name, but with the same crap!
Conclusion
Just the fact that they say that if you are under the age of 99 years old you are not allowed to use the system says it all here.  They will not Payout ANYTHING to anyone!
It's a real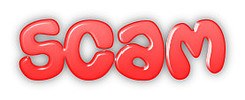 STAY AWAY! Nothing else to say about this one!
A True Method for Making Money Online
The truth is that there are NO Get Rich Quick Methods that exist anywhere on the Internet. Period.
It's just a myth and a method for scammers to make money out of people that think it does exist. A good example is this "Push Button System" that I reviewed a little while back.
In order to make really good money, you will have to put in the necessary work, put in some time, persistence, and dedication. It is the key to success and a True Method!
You also need a legitimate training program that will actually teach you the right way to build an online business that will make you money.
You need to realize that making money online is not as simple as logging into a "system" and with a few clicks, you make thousands of dollars.
If it was that easy, everyone would be doing it don't you think?
Just like a brick and mortar business or anything else in life, if you dedicate yourself, work hard and persist, you will succeed!
If this is what you want to do, then there is hope for you!
I have found this safe path to making money online and I use it every day.
I have finally found the right training platform that's in the business of helping others learn and start their own online businesses.
Not just take your money and run!
Just remember, as I mentioned earlier that this will require hard work, time, and dedication. You will not get rich overnight, but you will be able to build a solid foundation that will provide you passive income for years to come.
The method I use is called Affiliate Marketing. It's basically putting an affiliate link on your own website and driving traffic to it. When people click on the link you provided and buys the product or service you recommend, you get a commission!
The affiliate marketing industry has seen exponential growth since the COVID-19 pandemic started, and the number of companies investing in their affiliate programs has increased so much that they are actively searching for affiliate marketers to fill in the gap. To be completely honest, there has never been a better time to get involved in Affiliate Marketing!
And this is just ONE aspect of building a business online.
A website can be monetized in many many ways.

But you will need guidance.
When starting an online business you will need three important and necessary elements:
Website(s), Education, And Expert Training.
With Wealthy Affiliate, you will get all three along with my personal support (One-on-one coaching) to guide you along the way.
Why not give it a FREE test drive!
That's right, FREE! No credit card, no commitment!
Enter the platform simply by clicking the button below, choosing a username, and entering your email address. That's it!
Once you are in as a "starter member", they will provide you with the first 10 lessons of training and a FREE website to get you going!
Plus you will have access to all the premium features for a full 7 days to check things out!
I also want you to have my Free eBook just to thank you for being here on my website:
Click on the image or the button below and get your own copy.
And I will see you inside!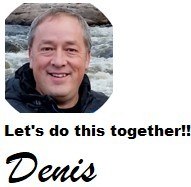 As always, if you have any comments or questions, please do not hesitate to use the comments section below!