I stumbled on this program the other day and it sounded too good to be true as many of the programs that are out there.
It may sound wonderful to be able to make $2,000 per day and you may be tempted to give in.
I was also very curious, so I decided to check it out.  I will give you my honest personal opinion on this program so that you can take the right decision before deciding to buy.
---
However, if you can't wait until the end of this article to know my opinion, I can tell you right now that I don't recommend this program.  In an overloaded market of scams and low-quality programs, it is hard to find something worthwhile and legitimate. But don't despair, I have a solution for you!
If you are looking to make money online and are not sure where to start, let me direct you to my No.1 recommendation by clicking the button below.  You will not regret it!  Go ahead and find out what you have been missing:
---
Here is my analysis
Program Name: The AZ Formula
Website: https://www.azformula.co
Owner: Steven Cook
Price: $37 (of course with upsells of $197 and a down sell of $97 )
Intro
This program is a little different than the ones I have reviewed before because this time, they have put a face to the name of the owner, unlike many other programs where the "owner" remains anonymous or use a fake name.  According to this website, here is "Steven Cook":
However, I had my doubts about this guy being the "real" owner and decided to do a little research.
Well, guess what! Even if they do put a face to a name, it doesn't necessarily mean that it is true.
Here is the same guy in a stock photo from Shutterstock!
Well, this has NOT started well!
And to top it all I have looked up their disclaimer and guess what I found there:
It says right there in the disclaimer that the name Steven Cook is a pseudonym used by the author and owner of this site!
So OK, we now know that Steven Cook is NOT a real person!
OH!!! and those logos of Finance and News magazine websites? It is just to lead you to believe that this product was featured on these sites.  There is NOTHING, no links anywhere that leads us to any of those reputable sites!  Another fake to mislead you!
Coming back to the video, "Steven Cook" will allegedly show you how to start making $2,000 per day as soon as today!  All you have to do is become a member and pay $37 to get his "automatic one-click system" and it will do all of the work for you!
Any program or system that makes that kind of claim is only after your money and has little or no intention whatsoever to help you out!
He goes on and on and says that he's the real deal and that he's not like those fake gurus who trick people out of their money by buying scam programs that won't help them.
Should we really trust this guy?  Is this the answer to financial freedom that he claims it is?
I can tell you from experience that these kinds of sales videos are very similar to each other.
They go on and on about making money with their secret system, but they don't tell you what it is, you must buy in to find out! And you get hit by upsells as soon as you are in.
Another similar thing about these sales videos are the FAKE testimonies:
We have this lady that says she just made $11,000 in the last two weeks
And here she is offering her services on Fiverr:
Here is another one saying he just made $7,000 in profits:
And again, here he is offering his acting services on Fiverr:
Why would such a great system have to hire actors to tell their testimonies?  If it was that great, they would use REAL people that bought the system and made money with it.
I watched the video until the end and all of it is a sad story and then a magical solution that he found to make tons of money, and of course, everything is fully automated and done for you.
But there is NO answer to my question:  What is the AZ Formula?  What do I get for $37? The answer can only be answered by paying the membership fee.
---
If you are like me and tired of those programs that are NOT what they say they are, and you want a legit way to make money online, then I invite you to check out MY NO.1 RECOMMENTATION
---
What does the AZ Formula offer?
These kinds of programs (The "get rich quick" kind) are all basically the same.  They say nothing about what you get until you actually pay for them.
Very few details are given in the sales video except for the fact that you will be selling "something" on Amazon and making a lot of money doing it.  On several occasions during the video, the narrator says that he will tell you what you will be doing, but he never does!
This is not a surprise, I have reviewed a lot of ClickBank programs like this one. It seems that there's a new one coming out every day or so.  Here are a few examples:
They all look and feel the same. When you have seen one, you have seen them all!
Don't get me wrong though, selling on Amazon is a very legit and lucrative way of making money online, and yes, the potential is very real. 
However, I hate to burst your bubble here, but there is no such thing as an "automated one-click profit system" to do this!  That claim from this sales video is very misleading and is very far from the truth!!!
So let's say you decide to invest your hard-earned money and pay the $37 that they ask for.  As soon as you are in, you still don't get any information.  They hit you right away with an upsell of $197 for the "Gold Package Upgrade".
So again, let's say that you don't buy their upsell, they will again try and get $97 from you with a 50% discount from the "Gold Package Upgrade".
There was also another "Platinum package" for $297, but I just skipped it completely!
Once you refuse all these upgrades, then you are finally brought into the member's area.
And again, you have to enter your email and this time chose a password.
Once you are in, you will be brought to another sales pitch for an affiliate website hosting service that they promote:
It goes on and on like that one affiliate offer after another until you finally get to "the product".
It is a PDF!  Yes, a PDF!
Its 40 pages long.  I am not saying that the information is no good though.  It does have respectable information.
It gives you the basics about Amazon and how-to set up an account with them.
How to chose your domain name, who to chose for your web hosting, how to use Keyword research with SEMRush, LongTailPro, aHref and some free tools like Amaprofits.
It goes on about pretty much all you need to do to set up an affiliate website.  As I said, this information is pretty good.
However, I have NOT seen anything about an "automated one-click profit system"! There's nothing like that in there.
What you get is simple information on how to set up your affiliate website.  That's it!!!
There is a bonus PDF called Amazon Affiliate Blueprint.  But it's simply a long read about how to set up an account with Amazon.  I have an affiliate account with Amazon and I did not go through a boring read like that to set it up. To me, it was not even worth the read.
But again you can get more information from the search engines like Google, Bing, and Yahoo than this "blueprint".
---
Conclusion:
Bottom line here is that you get basic information for $37.  There is NO automated system here!  I am not saying that it's impossible for you to make money using what they sell, but you will have to work your butt off to make this happen.  Nothing here is going to work by itself and make you $2,000 per day! Period!
PROS AND CONS
PROS
Like many other systems similar to this one, because it's being sold on ClickBank, you have a 60 days money back guaranty, which is good!
The price of this program is relatively cheap at $37 – but get caught with the upsells, at this price, it only gets you in the door and they will try and convince you to spend a lot more!
CONS
Fake owner – Why would this program use a pseudonym and make believe that this guy in the photo stock picture be the owner if just to pretend that there is someone legit behind this program?
Fake testimonies – Hired actors to pretend that they have made tons of money with this program!
Hyped-up money claims – You are NOT going to make $2,000 the first days, let alone the first months with what you receive if you do buy in!
You must buy the program before you can know what you are getting.
Verdict
Being that you do receive a product for your money, I cannot call this one a SCAM.
However, because of everything that is fake and hyped up in their sales pitch, I can call it a deceiving product, making it low quality in my book an I do NOT recommend it!
That is my humble and personal opinion!
They tell you one thing, but they sell you something completely different just to get your credit card number and your hard-earned cash!
---
My way of making money online
When you look at all these "scams" and "low quality" programs out there, I bet you wonder if there is a legit way to really make money online.
I was in your shoes not that long ago.  Going from one shiny object to another, only to become more and more frustrated of being deceived out of my money every time I gave in and bought one of those false promise systems.
Then one day in January 2016, I found my home on the Internet!  And I haven't looked back.
I can tell you right away that it is NOT a get rich quick scheme!  You won't be promised thousands of dollars on your first day!  But you will see the light at the end of the tunnel!
It's Affiliate Marketing done the proper way! It's for anyone who wants to start a profitable online business from the ground up! With a solid foundation, that will bring you residual, passive income for years to come!
Complete newbies can start making money with this method! They will guide you step-by-step and create a solid foundation!
Interested? Then check out my FREE guide "Work Online From Home and Make Real Money" by clicking on the button below.
---
If you have any questions or comments, please feel free to leave them below.  I am very active online and should be able to reply quickly.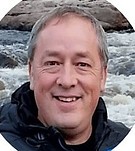 Denis