Is "The Commission Alpha" a real system that can stuff your bank account with 3-5 paychecks per week or is it just another scam that makes empty promises?
After receiving multiple emails about this "new" system, I decided to analyze it to find out if this is really a method to make money from home without any experience…
---
Before we begin, let me share this with you: I have been running my online for 4 years now and I now make money while I sleep. Want to find out how I do it? Just click on the link below:
Click here to find out about My No. 1 recommendation
---
Summary
Name: The Commission Alpha
Website: https://commissionalpha.com
Owner: We don't know who is the creator if this system, but we do know that they're a member of The Super Affiliate Network
Price: $47 (for this "version") But it does not stop there – I will explain later in this article.
Recommended: NO

Overview

First off, this "system" is NOT called The Commission Alpha.
It's just a URL that brings you to the sales page.
The "creator" of this system calls it "The Super Affiliate Commission System":
OK so that is a little confusing to start with, but let's not stop there.
Let's talk about the sales video.
OMG… What a waste of time!
The narrator goes on and on and on repeating herself over and over and over again, saying the same thing in a different manner, so much so that it gets really annoying, to say the least! And her voice is also very annoying ( to me anyway)!
They show testimonies of people supposedly making boatloads of money, bank account screenshots with hundreds of thousand of dollars in them using this "commission system" and just repeat the same thing about 30 times!
To tell you the truth, this video is made for people that are very gullible… And have a lot of time on their hands.
To be truly honest, I barely listened to what was being said as I continued working on other stuff while the video was playing in the background. If you listen to the first 5 minutes, then the rest is just repetition!
We find out during the over 1-hour long sales video, that the REAL product behind is neither "The Commission Alpha" or "The Super Affiliate Commission System" is actually The Super Affiliate Network by Misha Wilson.
(NOT to be mistaken for the Super Affiliate System by John Crestani)
I have seen this tactic many times before. This is NOT a system per se, it's a "doorway" to something else!
I have reviewed some similar systems in the past called IM Profit Multiplier and My Super Affiliate Mentor and this one uses the same sort of sales video and checkout method.
Let's see what it's all about!
---
If you are looking for a method to make money online and are really tired of these very low-quality systems that promise you that you will be rich overnight, but they only give you empty p[promises, let me tell you how I make money online and how you could also start your own online business for FREE. ===>Check out My No. 1 recommendation<===
---
How does The Commission Alpha really work?
I figured out quite early during the sales video, that "The Commission Alpha/The Super Affiliate Commission system" is nothing more than an actual member of the Super Affiliate Network, charging $47 to access the system that they use.
Basically, it's nothing more than a useless and painstakingly very long and annoying sales video and a checkout URL to access The Super Affiliate Network.
That's it!
That is The Commission Alpha, it's basically nothing more than a diversion to some sales pitch video but if you go through this "sales funnel" you will pay $47 more than everyone else who doesn't. How do I know that?
The thing here is that anyone can actually access "The Super Affiliate Network" for free and look around WITHOUT paying the $47 charge!!!
How do I know that?
Well, instead of giving my credit card number to this "portal" and most probably be bombarded with multiple upsells that would have me pay more money to get some kind of "better deal" or "Complete package", I went directly to the Super Affiliate Network's website and was able to create a FREE account without going through any funnels.
The FREE account gave me access to a good amount (22 videos in all) of complimentary getting started video series, where Misha Wilson outlines the basics of Affiliate Marketing, and how you can leverage their affiliate program to the maximum of its potential…
And for $7, I got access to The Profit Boosting Bootcamp, which is well worth the $7 in my opinion.
Here is the checkout of The Profit Boosting Bootcamp:
And now, here is the checkout page for The Super Affiliate Commission System:
As you can see, the only difference is the product description, but it leads you to the same place. However, you must pay a $47 fee which the original Super Affiliate Network does not charge!
Since I have looked into the Profit Boosting Bootcamp, I will give you a glimpse into what you get for the $7 you pay to gain access to it.
It's a beginner level Affiliate Marketing Course. In it you will receive a total of 15 modules ranging from:
Strategy and tactics and how to lay the correct foundation, 5 steps targeted traffic that actually converts, to "Creating Big Revenue".
Here is a quick outlook:
But the purpose of this review wasn't to describe The Profit Boosting Bootcamp or the Super Affiliate Network…
So to get back to the original purpose of the review, the product called "The Commission Alpha" doesn't even exist!
They even change the name from the email I received as soon as you start listening to their sales video to The Super Affiliate Commission System.
So it's a member of the Super Affiliate Network promoting the system and charging you to enter it.
As soon as you enter your credentials through their portal, you will be redirected to the actual product which is The Super Affiliate Network.
Once you are in the actual system, there are three basic programs you can purchase from the website itself:
Profit Boosting Bootcamp costs $7. (We showed this one earlier).
The IM Profit Formula costs $7 for shipping (It's a book)
The Solo Ad Sucess Formula for $297.
The Super Affiliate Inner Circle Membership that costs $297. This will give you access to 12 months of the Profit Boosting Bootcamp
There are also two other additional tier memberships (or training packages as they call it):
The Maui Intensive Program for $9,997 and The All-In package for $24,997!
As you can see, it can become VERY expensive…However, there are a lot of success stories all over the Internet of people using Misha's system, so it's really a matter of preference and affordability!
I personally am not ready to spend $10K or $25K on a system, but that is my own opinion…
PROS & CONS
PROS
The"PRO" I could find from this is that if you join with The Commission Alpha's link, you will have access to The Super Affiliate Network, which is a legit system…
CONS
Exaggerated earnings for someone just starting out. I'm not saying earning the equivalent of 3-5 paychecks per week from home is impossible, but you will not make that kind of money right away, it's just a hook to get you in and grab your credit card number.
False Scarcity – "only a few spots left". Another tactic to get you in right away. Check next week or even next month, and everything will still be right where you found it on the internet.
You can join The Super Affiliate Network on your own for FREE instead of paying $47 to whoever is behind this "funnel".
Conclusion
If you want to join the Super Affiliate Network, I would suggest going directly to https://thesuperaffiliatenetwork.com and join them there and save yourself $47.
One thing that I really hate about this "Commission Alpha" is the rambling of the useless and very long sales video.
Whoever is behind the production of it must have some kind of psychology degree to make it that long and to repeat the same thing so many times so that people get almost hypnotized or something… I'm not sure, but I really think that it's NOT necessary to sell a product!
My platform for earning online
The affiliate marketing industry continues to grow as the online spending increases, and with the situation around the world since March 2020, online spending has increased exponentially. To be completely honest, there has never been better time to get involved in Affiliate Marketing with all the opportunities that the current world situation has created.
If you are looking to work from home, change your financial situation for the better and make money online, I will have to be honest here and say that any system that promises riches for a few minutes of work per day, or as a "done for you" system and is making it sound too good to be true, 99.9% of the time, it will be too good to be true. You will most likely end up frustrated because you will have lost money and have not made a penny!
How would you like to have access to a state of the art step-by-step training, that will get you to build an online business from the ground up using affiliate marketing?
This platform will also provide you with a free website to start your business.
No strings attached, no credit card required!
I started back in January 2016, and without the training that they provided, I would not be where I am today.
When starting an online business you will need three important and necessary elements:
Website(s), Education And Expert Training.
With Wealthy Affiliate, you will get all three along with my personal support to guide you along the way.
Just click on the button below and start your own business today
I also want you to have my Free eBook just to thank you for being here on my website: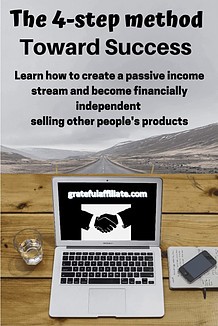 Click on the image or the button below and get your own copy.

And I will see you on the inside!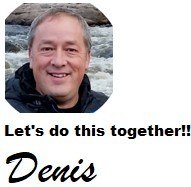 As always, if you have any comments or questions, please do not hesitate to use the comments section below!