In today's The Last System review, I'll present why it would be best if you avoid this program and search for more legit programs instead.
Welcome to my The Last System review!
The COVID-19 pandemic has definitely made a huge impact on the lives of many across the globe.
This is especially true when it comes to the financial aspect. Since many are left jobless due to specific health protocols implemented by the local government, they are forced to look for alternatives that can help them afloat during these times of crisis.
And yes, most of them might have probably browsed the internet and come across DFY systems and copy-paste tasks such as The Last System.
The sales pitch is already scammy, but if you're still wondering if it's legitimate, then the article I have prepared is just for you!
But before I begin my article for today, allow me to disclose with you first that I am NOT representing The Last System in any way. And I will NOT gain any profits if you end up signing up for their program.
Today's discussion is my honest analysis of the program and then helps you determine if they're a good value for your money.
So without further delays, let's begin…
Let's Meet the Founders of The Last System (if there are any…)
The Last System program poses a lady named Kelly Konska as the company's founder. It was also added that she is also the president of ABlox Software.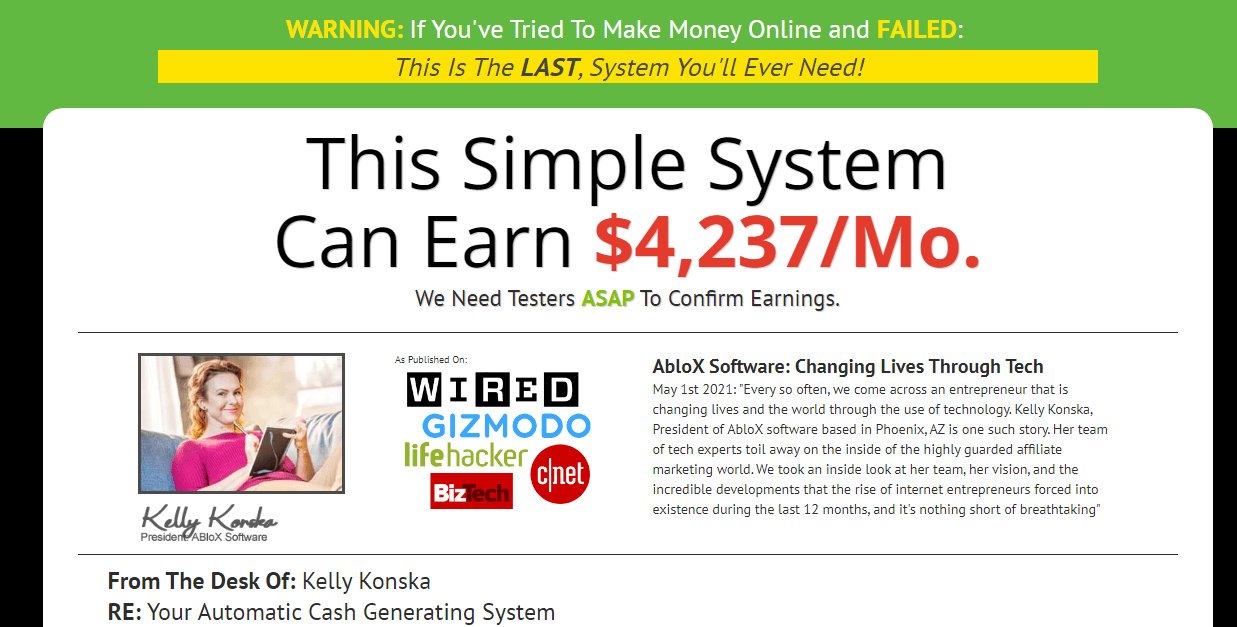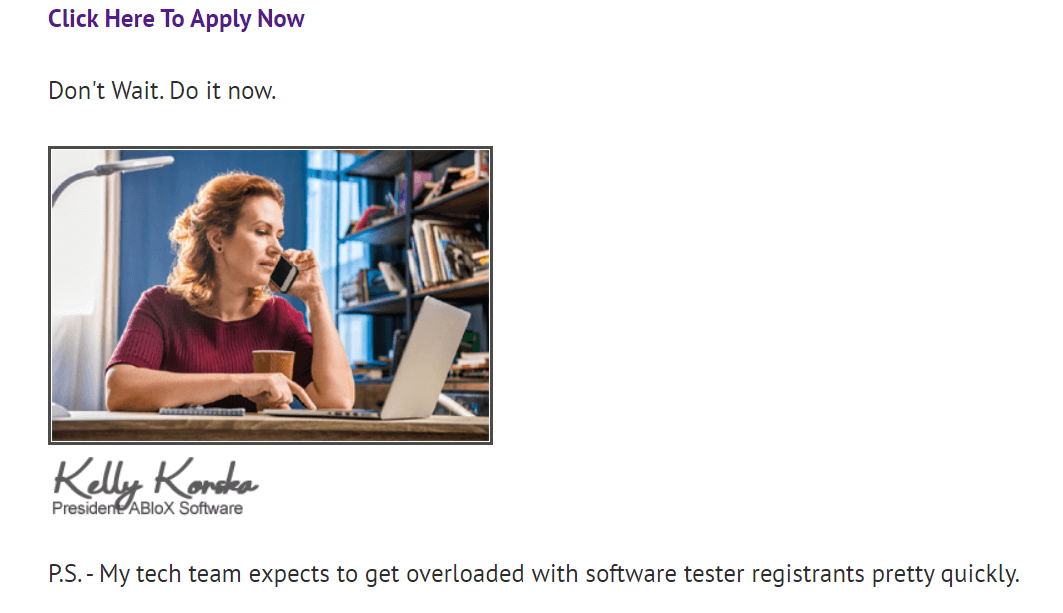 However, there's something wrong with their claims.
First of all, Kelly Konska is a fictitious name and person, as shown below—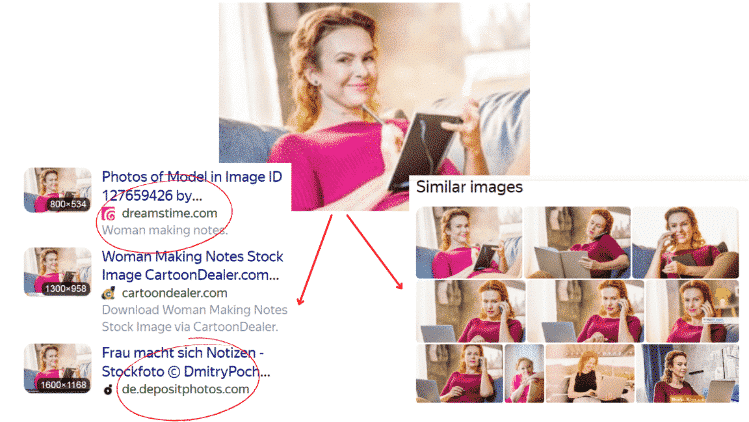 As you see, the image of their supposed founder is just a stock photo from Dreamstine.com, Depositphotos.com, and Alamy.com.
I've also researched ABlox software and discovered that the company does not exist.
In addition to the bogus name and company, they also had not shared some of their most basic information like current owners, headquarters, or even when it was founded.
But based on their domain name, I found that they were actually established on July 12, 2021—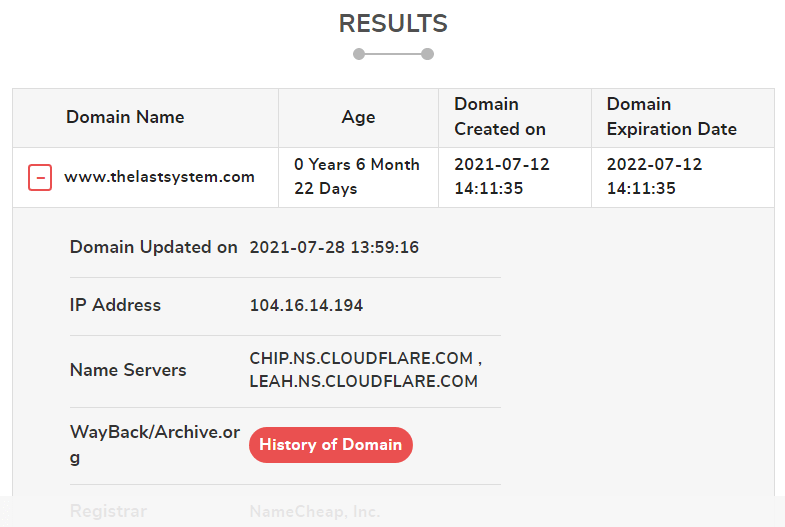 According to their IP address, the primary location of the site is in San Francisco, California—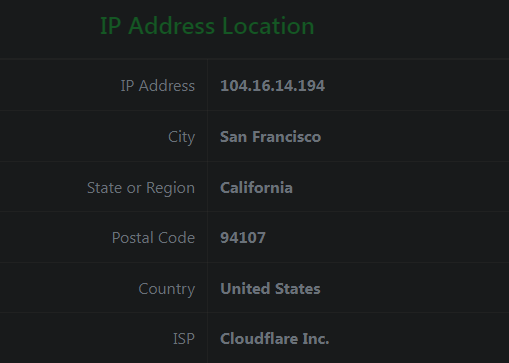 However, I do not trust the information completely because most scam sites I've reviewed are using San Francisco as their place of business through a VPN connection.
Sure enough, the IP address changes as I had the domain name analyzed through domain age checker software—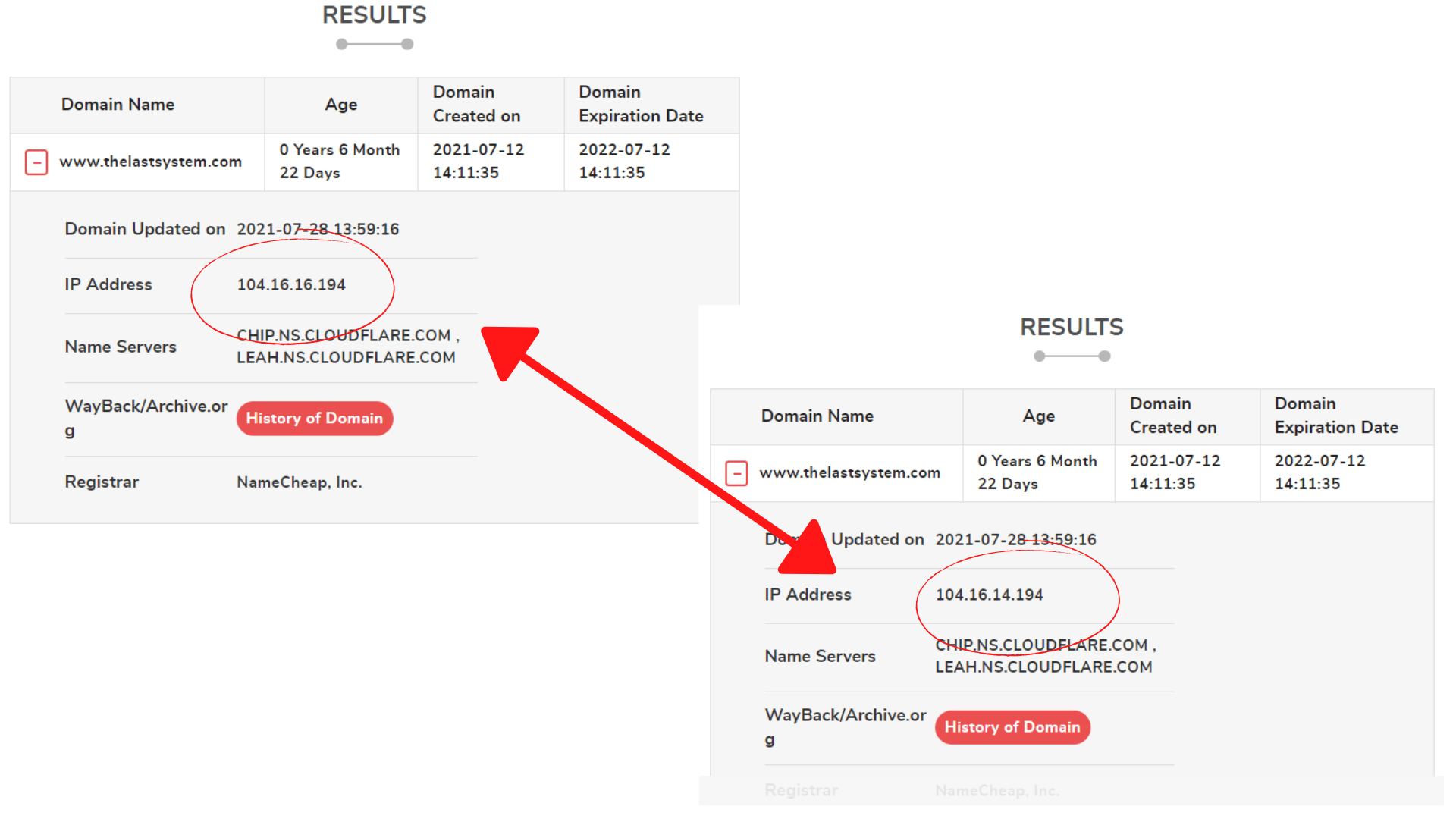 So allow me to ask you—would you trust someone who is unwilling to disclose their true identity. What's worse is that they are even providing you with false background about their company.
So does this mean the program is a scam?
Let's continue with my The Last System review and find out more about how the program works…
What is The Last System?
The Last System is just your typical Done-For-You system, where your main task is to copy a link and paste them to a social media platform.
And then, you're supposed to earn commissions when you have successfully invited someone through your link.
Although you may see lots of ads about copy-paste tasks over the internet, most of them are frauds and won't give you any real income opportunity.
It is also important to distinguish referral commissions from a DFY system from affiliate marketing.
In a DFY system, you are limited to one product with a fixed rate. Also, in a referral-setting commission, you are rewarded by inviting or recruiting new members to the system.
In affiliate marketing, on the other hand, you can advertise as many brands as you like by promoting them through your online publications such as websites or social media posts if you're an influencer.
Therefore, your potential income in affiliate marketing is limitless, depending on how well you manage your sites.
Anyway, I have also reviewed other online money-making schemes in my past articles. Some of my popular reviews include—Mary's System, The Prime Advantage, Auto Income Sites, and MYIGGA, just to name a few of them.
Or you can check my full list of reviews by clicking the link over here.
What's Inside the Program?
So what to expect when you sign up with The Last System?
Well, you will get something, but it is something of no value at all.
In the initial phases, they will provide you with learning materials that I highly suspect they acquired from PLR (Private Label Rights) sites.
If you are not familiar with PLR, they are basically licensed to various intellectual rights such as eBooks, images, articles, and videos.
The license has no legal basis, and it is only defined by the author or publisher. And since it's only derived from private labeling, whoever purchases the rights can freely modify the intellectual property in any way they wish and publish them as their own.
The buying of PLR contents is a common practice I've observed, especially in scam sites like The Last System and other scams I've reviewed like Mary's System and MYIGGA.
And, of course, the bread and butter of copy-paste scams are to introduce new people into the program in order for you to gain referral commissions.
How Much is the Program?
The Last System requires a one-time payment of $47 to gain access to their scam program.
It also comes with a 30-day money-back guarantee if you are not satisfied with the product (which will definitely happen at some point).
Also, there was no mention of upsells or upgrades in their sales pitch. However, upsells are among of the main income streams of the scam site, and I'm you will encounter them as you progress with the program.
If you're looking for a quality and legitimate yet affordable program that can help you generate reliable income, then you better try my best work-from-home recommendation!
Is The Last System a Scam?
The fact that the business owners are dishonest and misleading, I sincerely believe that they are up to something no good.
It is a scam that you should refrain from engaging, and it would be better to save your money for more legitimate programs that can definitely assist you in reaching your financial goals.
What I LIKE about The Last System
I did not find anything positive about The Last System.
Although they offer an extensive refund period and a low-cost program, you will get nothing for the $47 price tag.
What I DON'T LIKE about The Last System
On the other, I also listed some of the cons of The Last System that you have to take note of as well—
Exaggerated Claims
They exaggerate their claims in order to attract new customers.
False Scarcity
Many marketers employ scarcity tactics to create a false demand and induce emotional hype in their audience.
Bogus Business Identity
As I emphasized earlier, the business owners are unwilling to disclose their basic background to the extent that they even created pseudo information to make their product appear legitimate.
I have reviewed several legit GPT sites in the past and have not mentioned any of their current owners, but they just leave it just that—no fake names or cringy overhyped claims.
Upsells
It's likely that you will encounter upsells along the way.
You need to try my top work-from-home recommendation if what you're after is a program that's quality yet affordable program that can help you grow your money.
Final Thoughts: The Last System Review
I hope today's The Last System review has somehow helped you determine why the program may not be suitable for you, especially if your goal is to earn a reliable income at the comfort of your home.
The cost of $47 may not be that much, but it's not worth your while either.
In the sales pitch, they mention that it's named The Last System because it's the last program you'll ever need to become financially wealthy.
However, this is certainly not the case. And the program is more likely a scam.
Let's continue to the last section of my review, and I will present you with a better alternative that can truly help you achieve your financial goals…
How I Am Making a Living Online
When you search for the best sources of income online, then I'm quite certain that affiliate marketing is among your top Google searches.
And the reason why the platform is very popular is that it can definitely help you become financially stable once you have set up and managed the business effectively.
In addition, many prefer them over any other eComm platforms for several reasons, such as the following factors—
Highly cost-effective
A legitimate income opportunity online
Very low risk
It suits all levels of experiences
You aren't involved with inventory management or shipment
Your potential gains are unlimited since there's no limit to the number of brands you can work with
Yes, your main task is to market a company's products or services through your online publications such as websites, blog posts, social media content, online stores, etc.
You earn commissions anytime someone clicks any of your affiliate links and use them to purchase the products offered on the company's landing page you're promoting.
However, your success in this business deeply relies on the quality of traffic being driven into your content and how well they're converting them to sales.
If you're new to the business or struggling to keep up, then I have something to offer that will set aside all of your doubts moving forward—
>>HERE'S MY BEST WORK-FROM-HOME RECOMMENDATION!
And to help you kickstart your business, I'm also giving away my book as a sign of my appreciation to you by reading my The Last System review—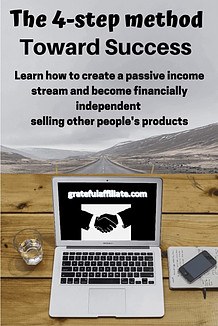 I believe that's just about it!
Thank you for your time, and I hope to see you in the following reviews!
Peace!