Welcome to my The Profit Maximizer review! This article will help you determine whether this platform is legit or a scam that you should avoid.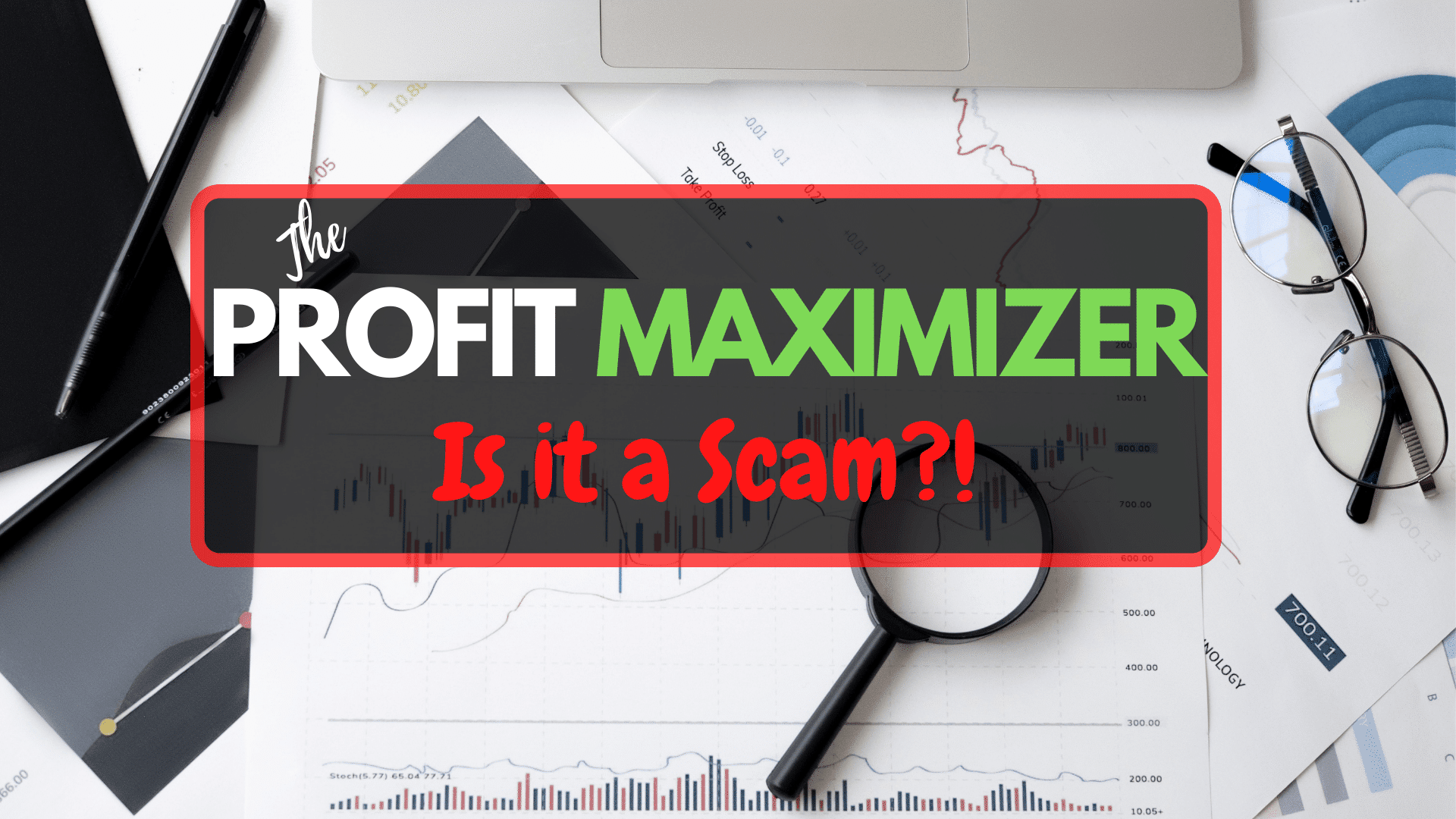 Welcome to my The Profit Maximizer review!
You might have become acquainted with the program due to an email you have received today.
Although there was already an indication that it's probably a scam, it might have still triggered your curiosity and thinking if there's a chance that it's legitimate.
And if this is what's in your mind, and you want to know more information about the program, then the article I have prepared for today is specially written just for you!
But before I start, let me disclose first that I am NOT an associate or affiliated with The Profit Maximizer or NO way marketing any of their products or upsells
Today's article is my unbiased and honest opinion about the programs' legitimacy and if they're indeed a good investment or just another scam.
So without any further delays, let's begin…
Who is the Creator of The Profit Maximizer?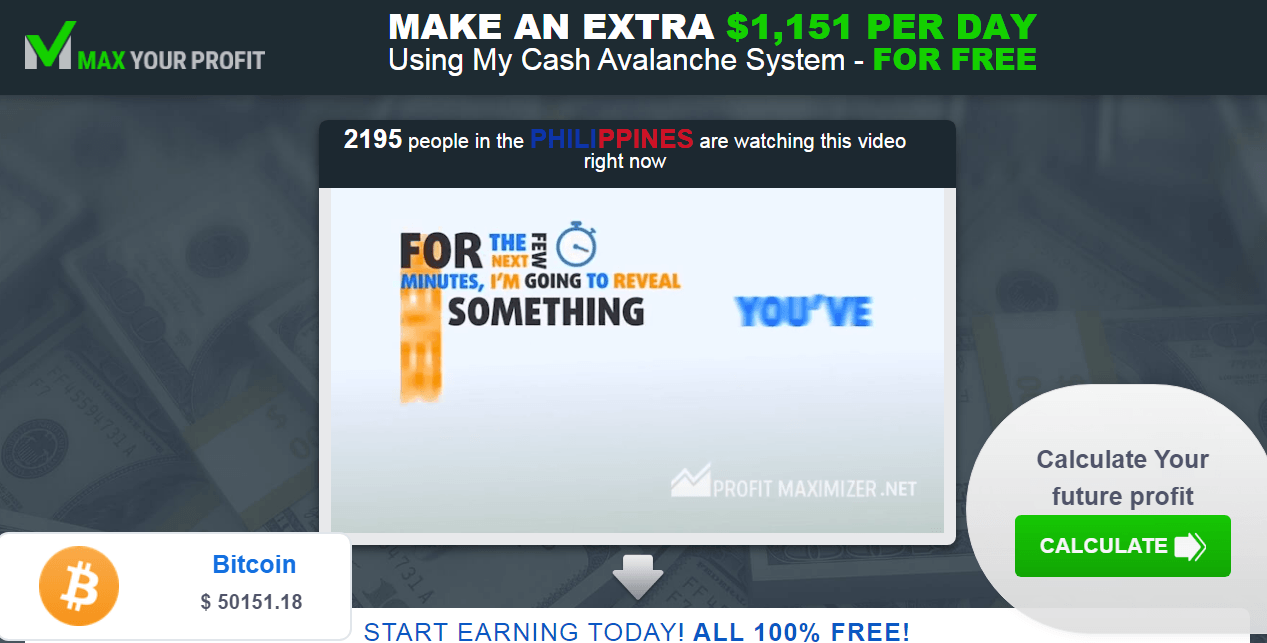 The business fronts a person named James Forley as the founder of The Profit Maximizer.
However, there's no way to verify if he is a real person or not. All that is being presented is a man's voice presenting wild claims with no basis or any proof that he or his clients have gained success.
For all we know, he might be just a paid voice actor from Fiverr or UpWork.
Other than the suspiciously fake founder, they have not disclosed any additional information about their operation like date of inception, headquarters, current owners, etc.
This is an apparent red flag in my books!
I understand that they have to conceal some data due to corporate confidentiality, but do you even have to hide even the most basic of information about your company?
Why do you even have to hide them if you're a legitimate operation?
If I were a potential investor, I'd like to know who I am doing business with first. And then, ensure that they are legitimate and credible by checking their backgrounds.
If you're interested in knowing how the program works, let's continue with my The Profit Maximizer review and learn more…
What is The Profit Maximizer?
The Profit Maximizer is just another that attempts to deceive individuals with a program that is supposed to generate profit through binary options robots.
The system is basically supposed to work by using complex algorithms to generate trading signals with the best odds of winning or earning profits.
However, let me ask you again if you can trust someone who isn't truthful to you?
The entire system is fake!
And it is nothing but an elaborate webpage design that generates random predictions and market evaluations.
The Profit Maximizer is a type of scam that I've seen many times now.  Just by referring to their video sales pitch, you can immediately discern that something is off and awkward with their marketing video.
They will try to bait someone by promising bogus results and showing fake testimonies.
By the way, you can check out my previous reviews and see if you have been reached by any of these programs—Quantum Accelerator Success System, Auto Income Sites, Myigga, and the Secret Code System, just to name a few.
Or, you can read the full list of reviews here.
If you're searching for a more legit way to earn income online, then you have to check out my best work-from-home recommendation!
Is The Profit Maximizer a Scam? Here are some of Red Flags
As you might have surmised by now, The Profit Maximizer is definitely not what they pretend to be and is most likely a scam! Or at least a good way to lose some hard-earned money to these unscrupulous individuals that create such an offer!
Below is a list of the red flags you have to bear in mind—
Unlicensed
I searched The Profit Maximizer in the database of FCA and SEC if they are registered and found that they are indeed unlicensed.
This is not a surprise because of the shady and spammy marketing tactics that the business employs.
Would you trust any options firm that isn't accredited by any financial regulatory bodies or didn't pass any of their standards?
The mere fact that The Profit Maximizer isn't licensed to operate should ring a bell that it is not a good investment.
Not Accredited by the BBB
When prospecting for a potential investment, I'm sure that among the very first things we do is to check if they have a BBB (Better Business Bureau) profile and whether they have a good rating and reviews.
Aside from not being accredited with any governing bodies, the business isn't also listed with the BBB.
Not having a BBB profile doesn't immediately indicate that the business is a scam, but it may significantly impact the decision-making of potential investors since they cannot verify the identity of the business.
Fake Business Identity
As mentioned earlier, Jeff Forley is not a real person. He is likely a voice actor they hired from freelancer platforms like UpWork or Fiverr.
It's pretty obvious that the company has no intentions to disclose any of the company's information.
I understand that you have to undisclosed some corporate information to protect the company's interest. But it doesn't make sense that you even have to hide the most basic of information like founders, date of inception, current owners, etc.
As I emphasized earlier, such action and being not truthful with the information they share with the public makes them highly suspicious.
Plus, there are lots of legitimate programs that can truly help you achieve your financial goals.
And probably the most popular source of income online is affiliate marketing because it is cost-effective and suits all levels of experience—I will be explaining the subject matter in the later section of the article.
Fake Testimonies
Would you entrust your hard-earned money to a company that uses fake success stories? That's a prime example of deception to lure you into depositing money into their accounts!
I was able to find that one of their testimonies is actually a paid actor from Fiverr—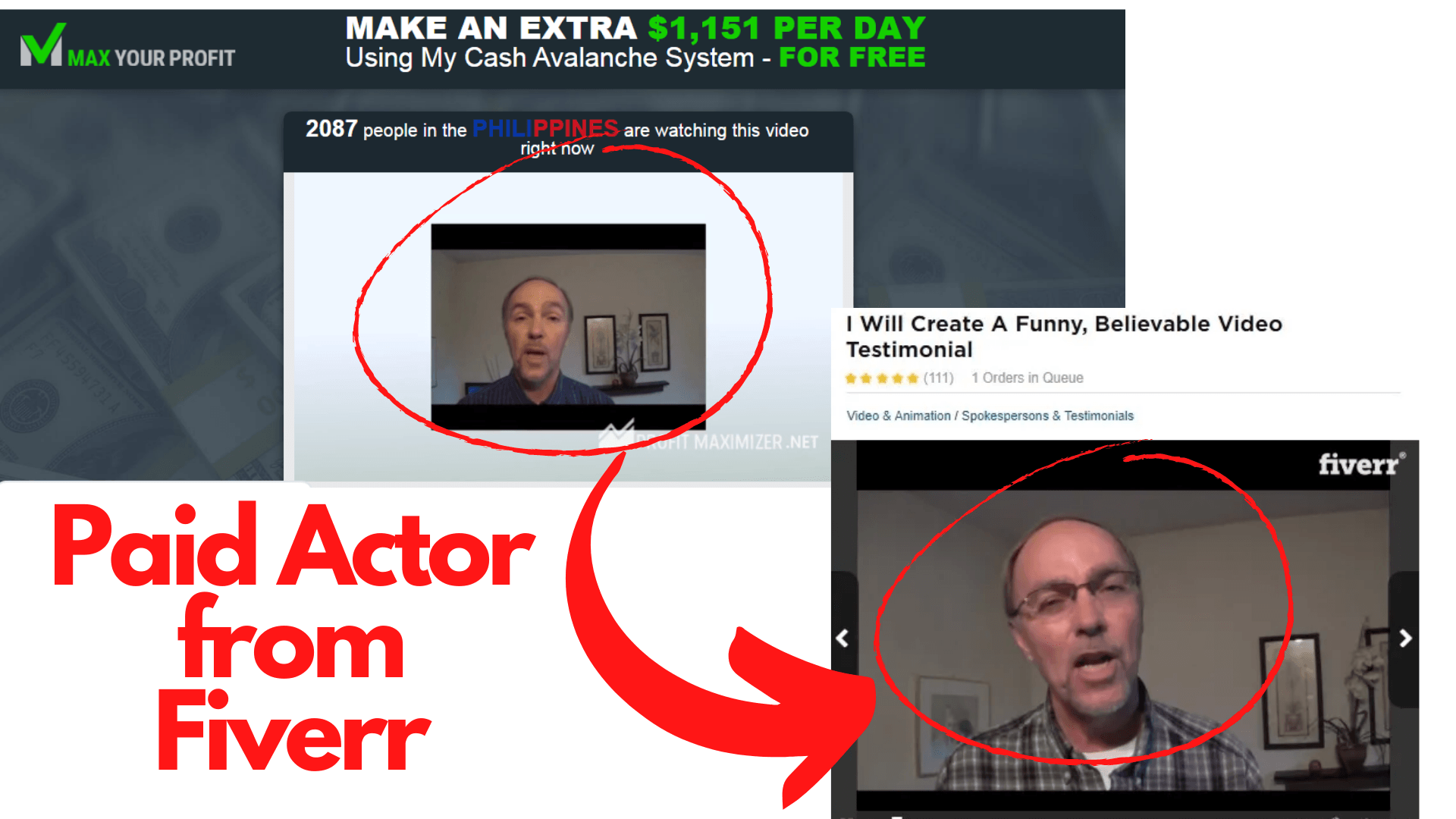 Also, have you visited their webpage?
Do you see the pop-ups that say their members just earned a specific amount of money?
Well, I reverse image searched the images and found that they are stock photos!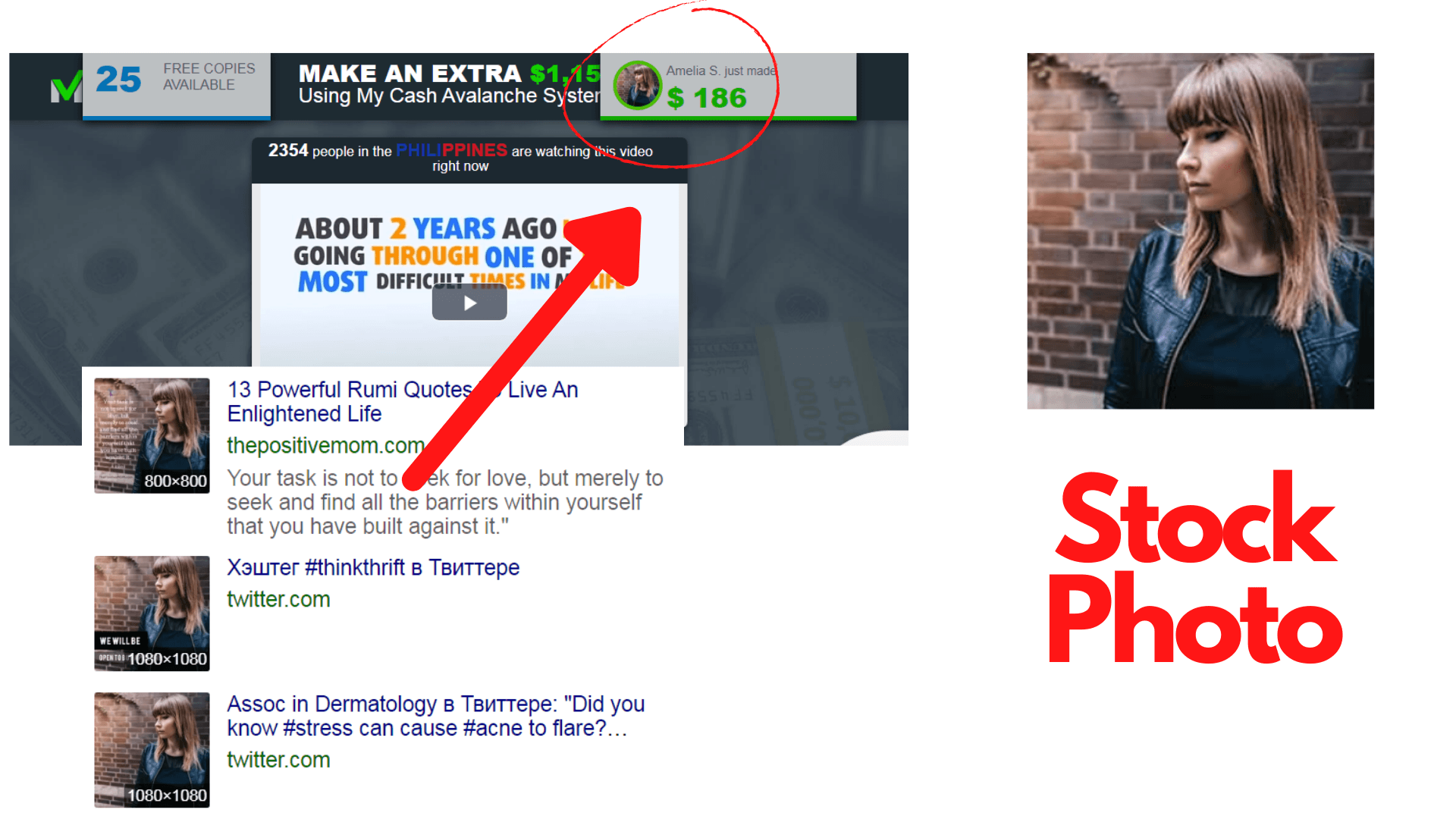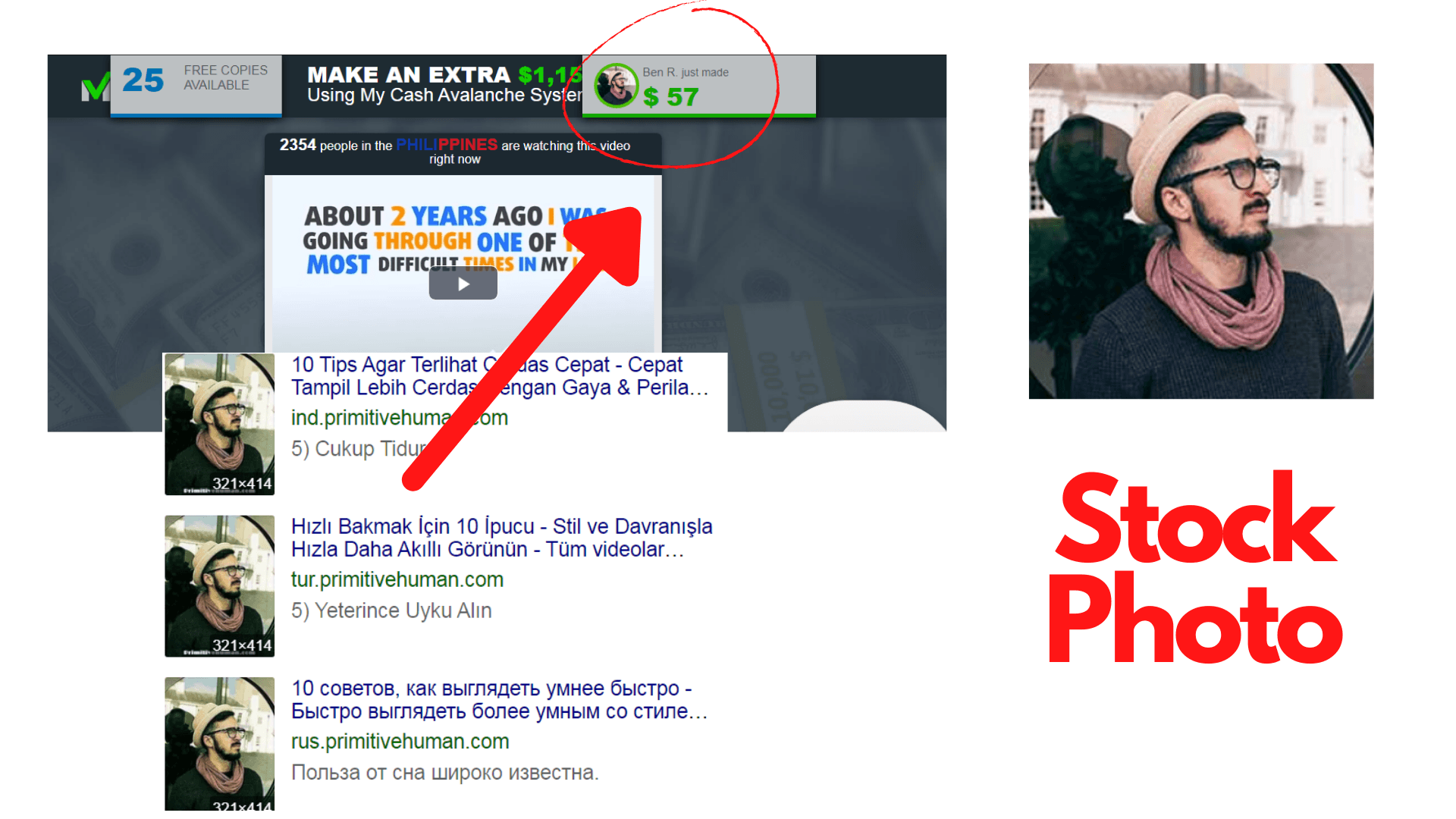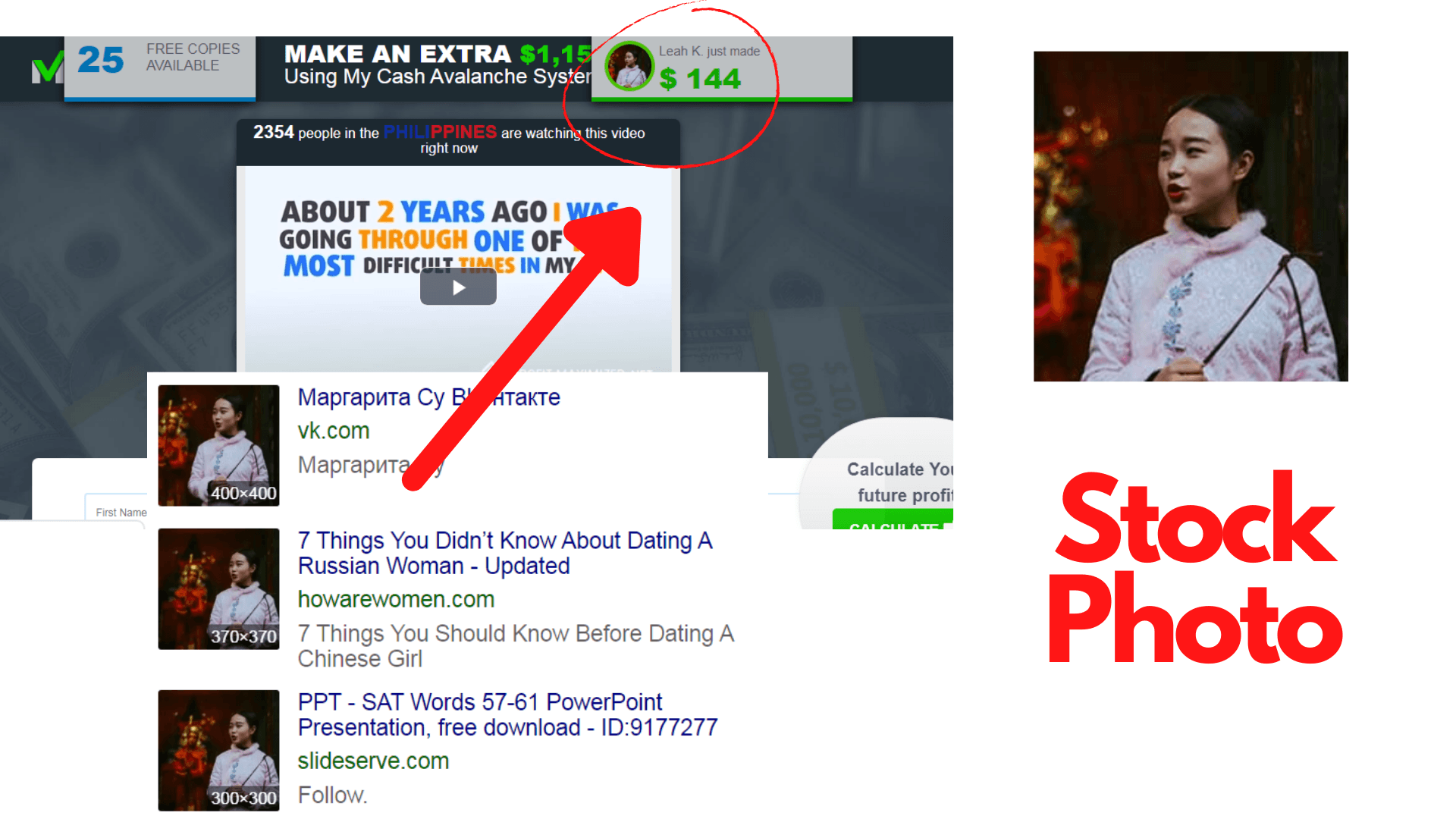 Bogus Claims
All throughout the presentation, they are attempting to hype you by showing how much money is in their "supposed" bank accounts.
Again, such claims are bogus. As far as I am concerned, you can easily manipulate those amounts with the help of photo editing software like Photoshop or Snapseed.
Also, let me point out that if they and their clients are indeed earning that amount of money, then there should be an income disclosure statement, right?
Well, in this case, there is none, and all that they're presenting are bogus and overhyped claims.
Positive Things About The Profit Maximizer, if There Are Any…
I didn't find any positive things to recommend The Profit Maximizer in any way. I believe that it would be best to save your money for more legitimate and less risky programs.
If you're looking for a legit and more budget-friendly program, then you have to consider checking out my top work-from-recommendation!
Final Thoughts: The Profit Maximizer Review
I hope my The Profit Maximizer review has provided you with the information you need in determining why the program isn't worth your time and money.
The Profit Maximizer is a scam that preys on individuals with no prior experience in online marketing and desperate to make money.
Stay away from this program, and it would be better to save your money and exercise your alternatives.
And if you're indeed a newbie to the business earning income online, then you don't have to worry because you can find many legitimate programs around.
Let's continue to the last part of the content, and I will show you a legitimate way to earn income online…
How I Become Financially Independent Online
Affiliate marketing is a very lucrative source of income online. This is especially if the marketer was able to manage it effectively.
In addition, it is probably the most popular eComm around for many obvious reasons, which include the following factors—
100% legitimate
Very low-risk
Beginner-friendly
Cost-effective
No inventory management or delivery is involved
Most importantly, the marketers' potential profits are unlimited because they can essentially promote as many brands as they like
And yes, the basic task of the affiliate marketer is to represent a brand and promote their products through their online publications.
And then, commissions are earned every time someone engages their personal affiliate links and uses them to purchase the products.
Of course, for anybody to succeed in this type of business, your posts must be generating quality engagement on a regular basis.
If you are a complete newbie to the concept of affiliate marketing, I have something for you that will put all your uncertainties aside.
Do you see the bold highlighted description below?
Give it a slight tickle and discover how you can create a stunning site and publications from scratch that's generating leads and converting them to sales.
>>HERE'S MY BEST WORK-FROM-HOME RECOMMENDATION!
I believe that is just about it!
Thank you for rendering your precious time and effort in reading my The Profit Maximizer review!
I hope to see you in my next reviews!
And just for being here on my website, I am offering my eBook for Free. In it, I explain how I earn money while sleeping (and when I am awake too)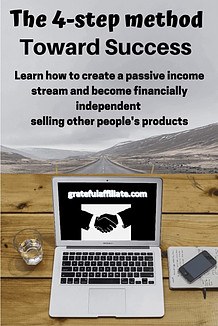 Just click on the button below and get your copy right now!

Peace!