This system claims that you can make $3,000 per day. Scam or legit? In this honest review, take a look inside as we reveal the whole truth about it.
There are so many ways and so many opportunities to make money online. A lot of people have realized their wildest dreams using the Internet, making millions along the way. The laptop lifestyle is getting more popular by the minute and it's something that a lot of beginners long for.
YT Crusher promises that you can make life-changing money ($3000/day) with it, but does it live up to its promise? Since you are reading this review, I take it that (like me) you were very suspicious about the claims that they tell in their video presentation.
Read on and find out the truth about YT Crusher by taking a look inside the member's area.
---
Click here to find out about My No. 1 recommendation and I will show you how I make money online!
---
Summary
Name: YT Crusher
Website: http://www.ytcrusher.co
Owner: Ciaran?
Price: $37 and multiple upsells.
Recommended: NO
Overview:
The YT crusher is nothing more than a rehash of the SAME product called Tube Crusher that I have reviewed in the past and I did not recommend it. It's the exact same copy with a name change only. Everything else is exactly the same.
So the only difference is this:
Tube crusher is now defunct and re-opened under this new name.
So, YT Crusher claims that you can expect to make $3,000 today and every day by working 10 minutes per day!
Well let me reveal right now what I know, and that I am certain of this: What this system offers will certainly not provide you with the necessary tools to be able to make that kind of money today or tomorrow or the next day.
Actually, there is no system anywhere on the web that could make you that kind of money in such a short period of time for only $37.
The sales video presentation is full of hyped up money claims saying you will make these kinds of figures if you get in their system:
This is just plain hype and exaggerated money claims to "hook you" into buying their system. It's a pure lie and to prove my point, I have researched the product and found out that the testimonies are also all FAKE. Here's the proof:
This woman claims that she makes $10,000 each week with this system. However, she's a paid actress that offers her services on Fiverr.
Here's another one:
He claims that he used this system for 2 weeks and made more than $12,000! That is just plain B.S.!!!
There is a multitude of digital products like YT Crusher that use Fiverr actors and I have seen all of these actors multiple times before on other "systems" telling their "scripted" and totally fake testimonies!
If this system was so great, why would they have to hire FAKE Testimonials?
They tell you lies like these:
Imagine working 10 minutes per day and making $3,000!!! Wouldn't that be a dream? Well, it is!
There is no way in heck that this "system" will live up to this exaggerated lie!
There is also the false scarcity.
This "system" is going to be here next week or even next month. It's only going to disappear if they change the name again to something else. All they make believe that it's going to be taken down to make you act right away and buy their phony system!
---
If you are sick of these very low-quality systems that promise you to make you rich overnight only to find out that they are just telling you a complete lie, then let me tell you how I make money online and how you could also start your own online business for FREE. ===>Check out My No. 1 recommendation<===
---
What is YT Crusher?
Take a look inside the member's area to see what you get!
OK, so after being bombarded and refusing multiple upsells that could cost you an extra $300, I finally made it in the Member's area!
To no surprise of mine, what I found there was NOT what they were selling you in the sales video:
That is it my friends!
You get one 17-page PDF document for your hard-earned $37!
All you will get is very basic information on how to set up a YouTube Channel, a few pointers on making the videos and some basic stuff about promoting offers to monetize your channel. Well, how much information can be put in 17 pages, no wonder there isn't much there!
Here is a copy of the table of content:
As you can see, even though there are plenty of subjects, there is NOTHING in depth in this eBook!
Oh, and they have an affiliate link to a "Free Commission Website" which is actually NOT FREE.
I checked it out and the sales page says that it`s from "coolhandle" and it actually still refers to Tube crusher.
It promises a FREE website but when you get to get the "FREE" website checkout page here is the real story:
Talk about being free total amount is $217.75!!!! What a bunch of crocks!
That's it, folks! A 17 page PDF document and a "Free website" that actually costs $217.75!
So much for making $3,000.00 today!


>
PROS & CONS
PROS
There is a 60-day money back guarantee from ClickBank is the only good thing about this system.
CONS
They make it seem as if you only have to work 10 minutes per day with absolutely no skills whatsoever to make $3,000/day which is an absolute lie!
Fake testimonies from hired actors.
Unrealistic money-making claims. Yes, you can make money with YouTube, but not with this system!
Very poor training material, just one small 17 page PDF documents, no video, no support. They put more money in the sales video than the "system" itself.
False scarcity! If you come back next week or next month, it will still be there (unless they change the website and name again)
Contains information that could get your YouTube Channel banned or shut down.
Old product rehashed with a new name, with everything in it still like the old one and that wasn't worth it either!
Who is "Ciaran"??? If this product was created by this guy, where is he and who is he?? By hiding behind a pen name, the creator of this product is just making it easier to show you how much of a lie this whole thing is!
I have just exposed this system for what it really is: Pure hype and B.S. and the only purpose of this is to make a quick buck, NOT TO HELP YOU SUCCEED! On the contrary, if you buy this product, you will be very disappointed and frustrated because you would have wasted your time and money.
Conclusion
If we take a look at the big picture here, we can honestly say that this is one of the "worst" systems I have reviewed.
It lacks everything a system should have. I'm even going to say that it's NOT a system at all. It's a PDF document that has an abbreviated version of what you should (or should not) do to create a YouTube channel and monetize it.
This is a prime example of unscrupulous people trying to make a quick buck from newbies to internet marketing. They put it up on ClickBank to make believe that it has value, but it has no value at all!
In fact, I would not even take this one for FREE! There are tons of free documents and websites on the Internet that would give you a lot more value, and you could get it for free. You only have to do a little research.
Is it a scam? Well, because you do get something for your money, and that the real definition of a scam is "fraudulent business or scheme that takes money or other goods from an unsuspecting person" it is not a scam per se. But it's pretty much close to it. They promise you riches with no work which is pretty close to calling it a scam!
I will call it a very low-quality product that has NO VALUE whatsoever!
I DO NOT RECOMMEND THIS PRODUCT! KEEP YOUR HARD-EARNED MONEY FOR SOMETHING WORTHWHILE AND DON'T WASTE YOUR TIME WITH THIS PHONY PRODUCT!
What about a "Real Method"
If you are looking for a method to learn all about creating a YouTube Channel, creating video content and monetizing it with a website, I have been using a platform that has pretty much everything included. By joining me on this platform you will have access to tons of video training along with step-by-step instructions, and tasks oriented training.
Here is an example of a video training on YouTube that you would have access to with a premium membership, which is part of this platform and there are a lot more like this one:
Step-by-Step: Promoting with YouTube  And there are hundreds more where this came from!
have been using this platform since January 2016, and I have no intention of leaving anytime soon. As a matter of fact, I owe all of my knowledge and success to this "community" of like-minded people always eager to help each other succeed.
I will tell you right now though, this is NOT a get-rich-quick scheme!
If you are ready to put in the effort and time necessary to create a successful online business, based on real training and real methods, then you are ready for
When starting an online business you will need three important and necessary elements:
Website(s), Education and Expert Training.
With Wealthy Affiliate, you will get all three along with my personal support to guide you along the way.
I also want you to have my Free eBook just to thank you for being here on my website:
Click on the image or the button below and get your own copy.
And I will see you on the inside!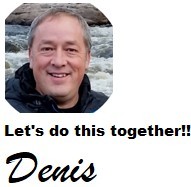 As always, if you have any comments or questions, please do not hesitate to use the comments section below!