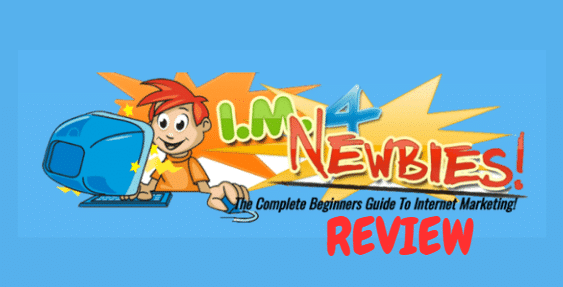 Internet Marketing 4 Newbies, aka I.M. 4 Newbies, is a program aimed at helping newbies make their mark in the lucrative world of digital marketing right from the comfort of their homes.
Breaking into the eCommerce industry can be challenging, especially if you're just starting out and have no clue where to begin. That's why most people who want to know more turn to training programs for guidance.
Cedric Aubry's Internet Marketing 4 Newbies stands out as a comprehensive program designed to help beginners establish a profitable website from the ground up. Not only is it thorough, but it also specifically targets those who are new to the game.
Curious about whether Internet Marketing 4 Newbies is worth your hard-earned money? Stick around for today's review, which will provide all the details you need to determine if this program is the right investment for you or if you should look elsewhere for better alternatives. Let's dive in!
Product Overview: Internet Marketing 4 Newbies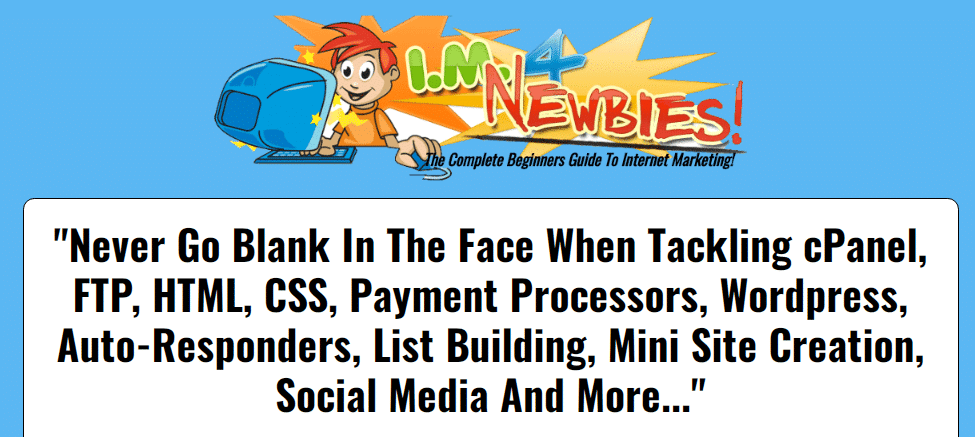 Internet Marketing 4 Newbies was created by a guy named Cedric Aubry, who's been around in the online business world for a while. But finding out more about him is kinda tough. Even on websites where you'd expect to see a picture of him, like LinkedIn, there's nothing. He also goes out of his way to say he's a "real person," which makes me wonder why he has to point that out.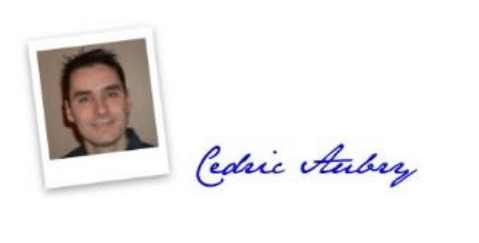 According to his own statements, he is a French-speaking Canadian from Quebec. He transitioned from a conventional 9 to 5 job in 2009 to pursue internet marketing full-time. While his experience in the field is noteworthy, he maintains a notably low profile and is reticent to disclose his identity fully.
Moving forward—Internet Marketing 4 Newbies especially targets people who are starting from scratch and do not know where to begin. I believe it can also be useful to experience digital marketers as references. The program includes long and comprehensive training on digital marketing. It teaches you how to establish a business from the ground up.
The training program is a complete module on the said subject matter that starts with the creation of your website. What makes it unique from the rest of the digital marketing programs I reviewed is that it includes lessons that every website developer should know, such as the following:
cPanel, HTML, CSS, FTP, etc.
Domain hosting
How to secure connections
How to use Nameservers and Filezilla
MySQL
In addition to website creation, the training program also includes topics on email marketing, affiliate marketing, and blogging. The following are the additional topics of Internet Marketing 4 Newbies—
The essentials of search engine optimization (SEO).
How to use autoresponders like Aweber and MailChimp.
How to set up your email marketing business.
Affiliate marketing platforms like JVZoo, Clickbank, WarriorPlus, and Zaxaa.
Publishing blog posts using WordPress.
How to use PayPal as a payment method for your audience.
Social media marketing on LinkedIn, Instagram, Pinterest, and Hootsuite.
Video creation and slides using Camtasia and PowerPoint, respectively.
Creating an email list and sales funnels.
Recommended: If you're on the hunt for a comprehensive guide that goes beyond just the beginner basics of digital marketing and offers all-inclusive support for every aspect of affiliate marketing, look no further than my top work-from-home recommendation!
How Internet Marketing 4 Newbies Work?
There are no other features offered by Internet Marketing 4 Newbies aside from their main comprehensive training courses. The good news, though, is that the training courses are in videos, which means that you can revisit them for reference.
Digital marketing is a popular trend because it can provide you with a high and reliable source of income without having to leave your home, while on vacation, or whenever you want, wherever you want.
The selling point of Internet Marketing 4 Newbies is that the training program is comprehensive when it comes to building a website. Unlike many fake internet gurus, he did not mention that digital marketing is easy or could provide you with thousands of dollars overnight.
Instead, the developer of Internet Marketing 4 Newbies provides his clients with a step-by-step tutorial on establishing a website rather than making overhyped claims.
Effectiveness of Internet Marketing 4 Newbies
The very first step in creating profitable digital marketing is establishing an optimized and well-managed website. Internet Marketing 4 Newbies teaches you how to create a website from the ground up. It also provides you with the essential elements you need to know in maintaining or troubleshooting your website.
For the small price of $7, you can benefit from the program. However, I feel that some of the training modules provided are something you can probably learn for free over the internet, like HTML and the actual website creation. Yes, you can find quality and comprehensive tutorials on website creation on YouTube.
Pricing and Planning
As mentioned in the earlier section, the $7 price tag of Internet Marketing 4 Newbies is surprisingly low despite how comprehensive the training program is. It may sound impressive and enticing, but you have to bear in mind that some of the resources included in the program you can obtain for free.
Also, Internet Marketing 4 Newbies is a JVZoo product, which means that you also get a 30-day refund policy if you are not happy with how the program is progressing.
Suggested: If you're searching for a better bang for your buck, something that gives you more than just the basics and really helps you grow, then you should definitely check out my best work-from-home recommendation!
What I LIKE/DISLIKE
To help you further determine if the program is a good choice for you, I listed the advantages and disadvantages of Internet Marketing 4 Newbies that you have to take note of. First and foremost, we have to talk about the pros of Internet Marketing  4  Newbie—
Comprehensive  training on starting a digital marketing business
Super cheap frontend cost
30-day refund policy
The following are the disadvantages of Internet Marketing 4 Newbies that you have to take note of—
No reliable customer support
There are no additional features aside from the training module.
Final Thoughts/Conclusion
Although I am suspicious about the background of the founder and the low price of the program, I think it's worth your $7.
I may already sound like a broken record, but the comprehensive lessons on building a website and foundations of Internet marketing make Internet Marketing 4 Newbies a good value for your money. I believe beginners will especially benefit from the program because of the step-by-step guidelines on the creation of a digital marketing business.
I also believe seasoned internet marketers will also benefit from the program as a reference. They will especially come in handy if they are struggling at the moment and in need of a solution to turn their situations around.
With this being said—I am giving the program a decent rating of 7.5 out of 10—
Alternative/Conclusion
Internet Marketing  4 Newbies isn't the only program that offers training on digital marketing. Although most of them are not as cheap as the aforementioned program, they were created by reputable personalities like John Crestani and Liam James Kay.
One of the most popular ways to earn passive income is through affiliate marketing.
In fact, affiliate marketing has produced a reliable source of passive income for me since 2016. It is especially popular because it suits all levels of experience, and you don't have to concern yourself about inventory management and shipment. Your main task is to market the products and services through your content.
The risk is pretty low, and you'll likely need less than $500 to get things rolling within the first few months. Plus, there's no cap on how much you can make since you can promote as many brands as you want.
However, engaging in the program is not as easy as it sounds because it will test your patience and skills to the limit. Back when I was just starting out, only one program truly helped me learn the basics of affiliate marketing and fully take advantage of its benefits. It taught me how to set up and manage a website, create an email list, use SEO and paid traffic, monitor my progress, and the list goes on and on.
If you are interested in learning more about affiliate marketing and you are ready to start your journey today, then you have to click the highlighted description below:

>>HERE'S MY BEST WORK-FROM-HOME RECOMMENDATION!
And to show you my gratitude just by being here today, I am also giving away my eBook for absolutely no cost to you to help you kickstart your affiliate marketing venture today: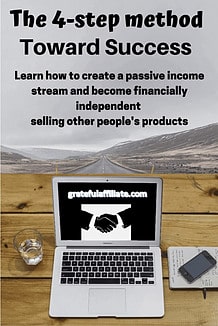 Peace!