So you want to earn money online writing a blog? Do you want to be a wealthy affiliate marketer?
Let me start by being honest.  No one can make money online with a blog without hard work and dedication.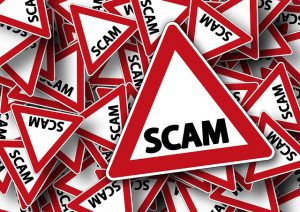 Money cannot be made easily, and if you find a product or service that says otherwise, and it sounds too good to be true, it usually is! There are a lot of scams out there, don't let yourself be another victim.
If investing any kind of money to have your online presence as an affiliate marketer with a website is not an option, I have a solution for you.  But first, let me tell you how to get started.
There are two good options for you to start or to improve your chances to make money online with a blog.  Like I already said you must first put in the work. This must be your priority.
Once you start using these two easy options you should get a large number of ideas and suddenly, content writing is not that hard anymore.  You will be able to keep writing about your subjects for a long time, probably without running out of ideas.
So, what are these 2 options you ask?
1) Problem-solving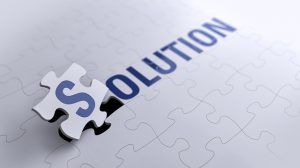 Every niche out there has some kind of problem that needs an answer.  People will search for an answer to a question they have, and usually online.
This is where you come in.  When you know your niche well, you know what kind of problem-solving article you can write.  You can share your personal experiences, and by doing this you should be able to figure out what your target audience is looking for.  You must aim at your target audience and think like them and offer them a solution.
By offering a solution to their query, you will attract the right kind of people to your site that are ready to solve their problem and while looking for an answer, you get them to take action and voila, you just made an affiliate sale.
2)Product Reviews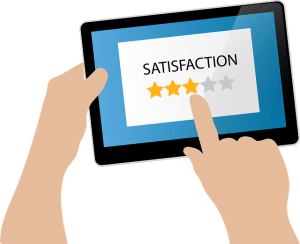 Writing a product review is one of the most common ways affiliate marketers promote products online.  If you review a product that is related to your niche, you will get an audience that is ready to take action.
A good, honest product review that is compelling and informative, will provide value to your audience.  The more you do a good job here and the more you will become an authority in your niche.  Don't try to be too much of a salesman or disorganized.
Simply provide value to your readers and audience.  Your product review should address how well the product or program or whatever you are reviewing works.  This is where you research is important, the more research you do into a particular product (or niche), the more authoritative your review will sound.  In essence, you want to put yourself in your audience's shoes.
Now, let's say that you have used the problem-solving option, and you think that it's a popular subject.  Is it a popular subject for people to search it on Google? Same applies to product reviews, even if you have found 100's of products to review, are they something that your audience is interested in?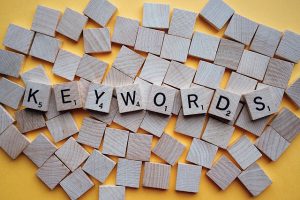 The point I want to emphasize here is "Keyword research" I will not get into the specifics of keywords research here too much.  I wrote a post all about keywords in this post here. However, I will mention this; good keywords or keyword phrases will get your audience to find you.  Once you have found a keyword or keyword phrase that has potential and is popular enough for people to search for it ion Google, your audience will find you.  It's just a matter of time.
I personally use Jaaxy for my keyword research, which is part of Wealthy Affiliate platform.  I would not dare write a post to solve someone's problem or do a product review without first doing my keyword search through Jaaxy.
With both options, we want to make certain that the blog post or the product is something worthwhile and is a topic that is popular in order to maximize your effort. You basically want to help your audience by directing them to your solution.  Remember, you are a reviewer and you help your audience with their problems, you're not a salesperson.
To get back to our original idea "to make money online without an investment", I have a solution for you.
If you don't have a website yet, and you are looking to start your online business, but have no spare money to invest in this new venture, you can join a community of over 1 million members, that, just like you have a dream of making decent, honest money online.
It's Wealthy Affiliate. Check out my in-depth review by clicking the button below.

It's my No. 1 recommendation. 
You will learn all the secrets to build a successful online business.
You can start right now, NO money down, NO credit card required, NO obligations
and you will get 2 FREE websites to start your business online.

You will need to find your way up the ladder in order to make money online and by following these strategies, and joining Wealthy Affiliate, you won't have to dish out any investment in inventory or big fancy programs that promise you the moon.