Welcome to my Infinity Processing System review! In today's topic, I will discuss Adriana Villegas' online program and whether it's worth your time and money.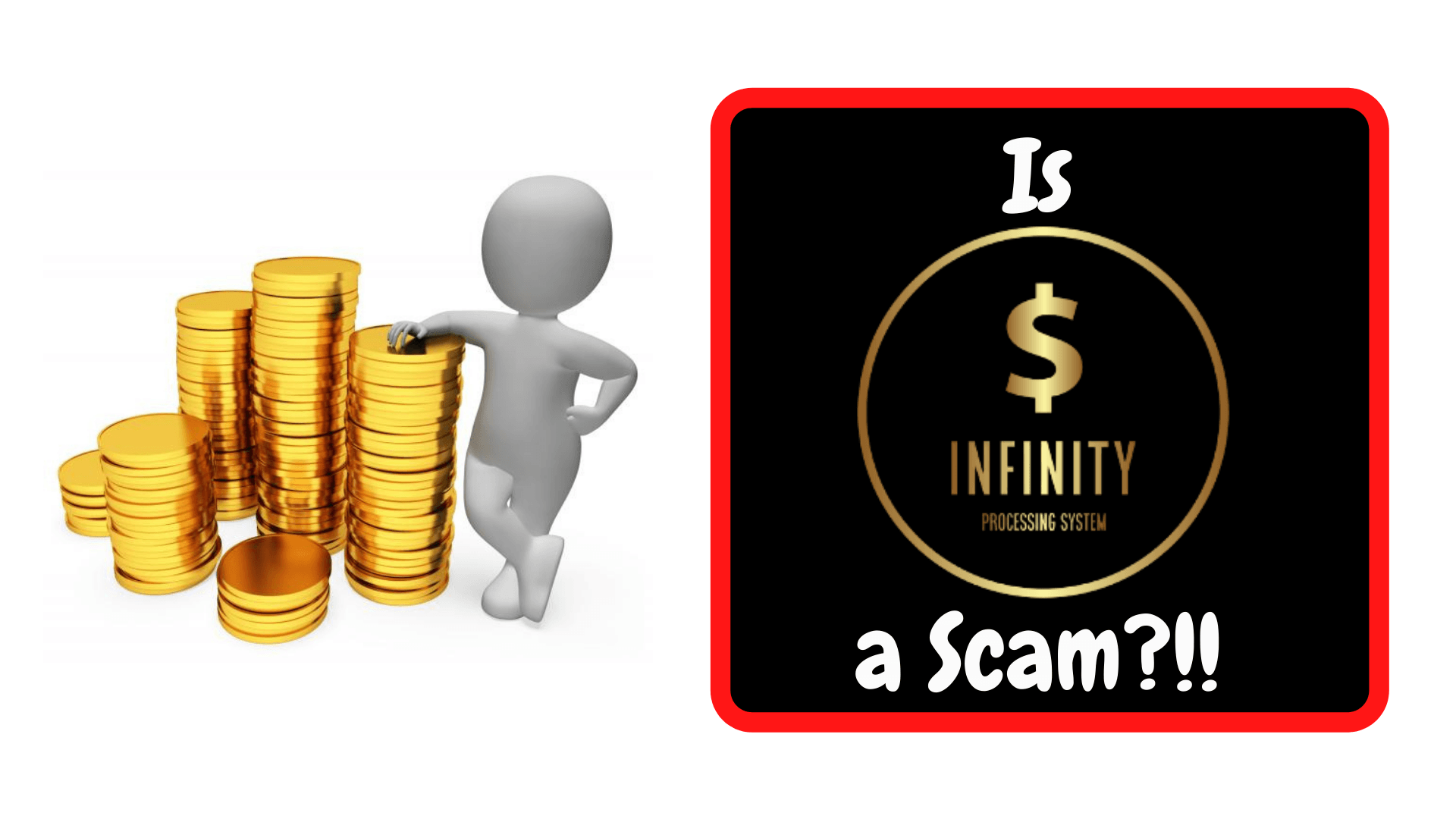 The global economy is now recovering from the impact of COVID-19. Many companies and establishments around the globe are resuming business as usual.
Yes, economic growth is starting to boom again, but the number of disease transmissions is still rising today. Therefore, work-from-home is still a good option for many people and areas worldwide.
Either way, the Covid-19 virus has left a lasting effect on many of us that has changed how we conduct our day-to-day ventures.
In any case, you might have searched the web for income opportunities at some point. And if you do, there's a good chance you landed on one of Adriana Villegas' eCommerce programs, Infinity Processing System.
But before I begin my review of the system, I would like to disclose that I am NOT an affiliate of Infinity Processing System and in NO WAY promoting them. This article's content is my unbiased opinion about the program and whether it's a good use of your time and money.
Now, without further ado, let's start my Infinity Processing System review…
Who owns Infinity Processing System?
Infinity Processing System is a program offered by an eCommerce site called Limitless Freedom that was founded and is currently owned by Adriana Villegas.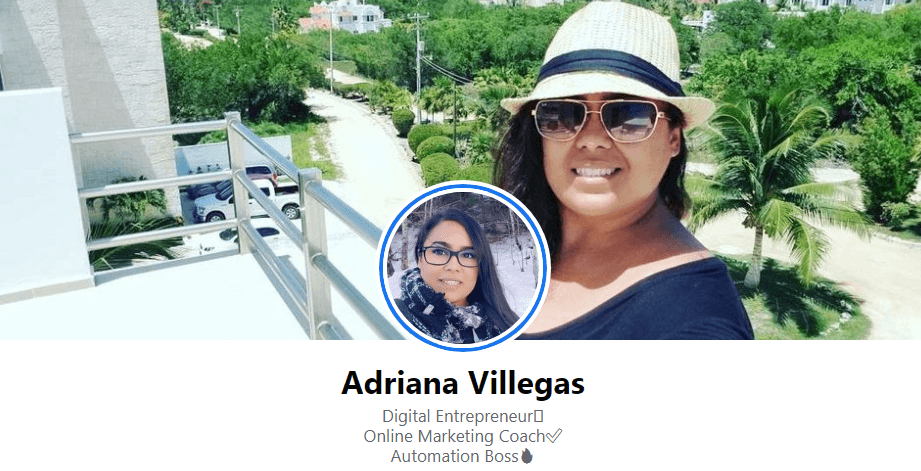 She is an online entrepreneur and social media influencer that made a fortune through digital marketing. And her niche appears to be more focused on marketing through YouTube and other social media platforms like Facebook and Instagram.
Unfortunately, there's not much information about her online. But when you Google her name, you would find that she had somehow gained a bad reputation when she ventured into other online marketing systems like—
Newbies on Fire
Email Processing System 1 and 2.0
As time passed, and with her experience in the industry, she built her own online business.
Her primary website's language is Spanish, so it is impossible to comprehend what she offers precisely if you don't know the language.
This may be the case—you can somehow conclude from its descriptions that she runs several eCommerce programs besides Infinity Processing System.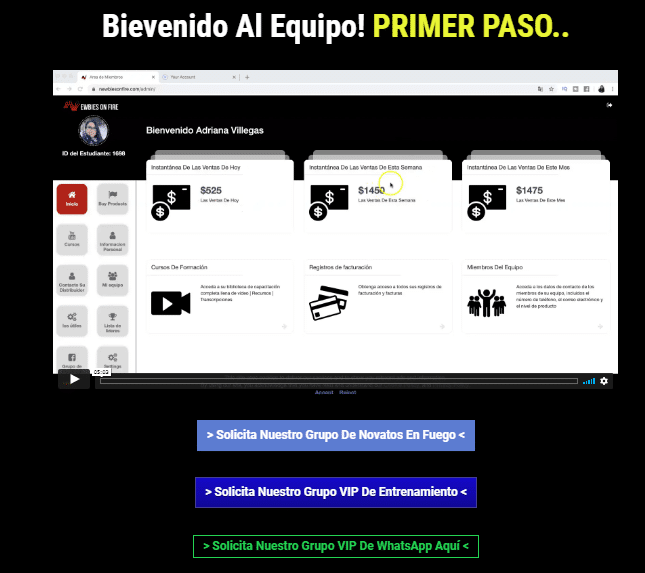 Also, just by referring to the primary structure of the website, it becomes clear that they run several affiliates through funnels.
There is nothing wrong with using funnels. I believe that they are a great way to earn income online and grow your business, but my issue is when it is used to mislead someone.
What is Infinity Processing System?
Infinity Processing System promotes income opportunities online through affiliate marketing. The program concentrates on marketing the products through popular social media platforms like Facebook, Instagram, YouTube, etc.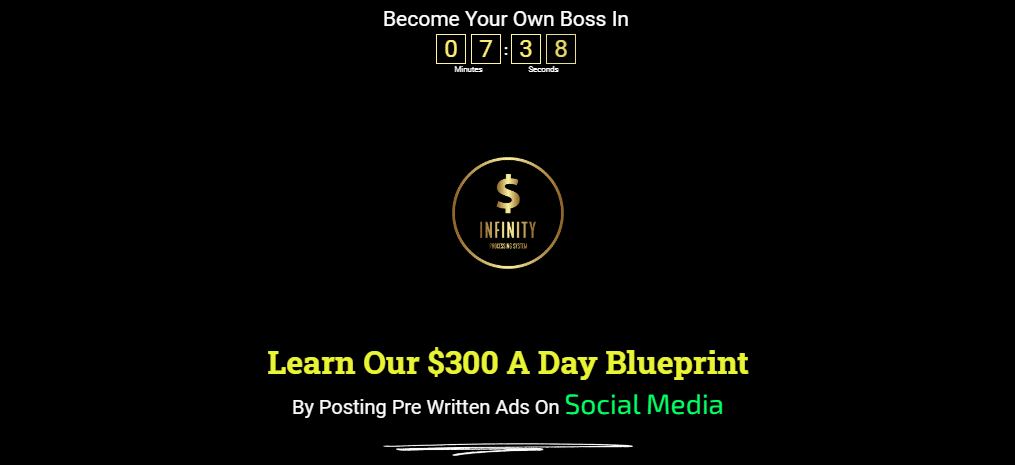 At first sight, I thought the program was created by a guy named Andrew Bingmon since his photo is on the front page.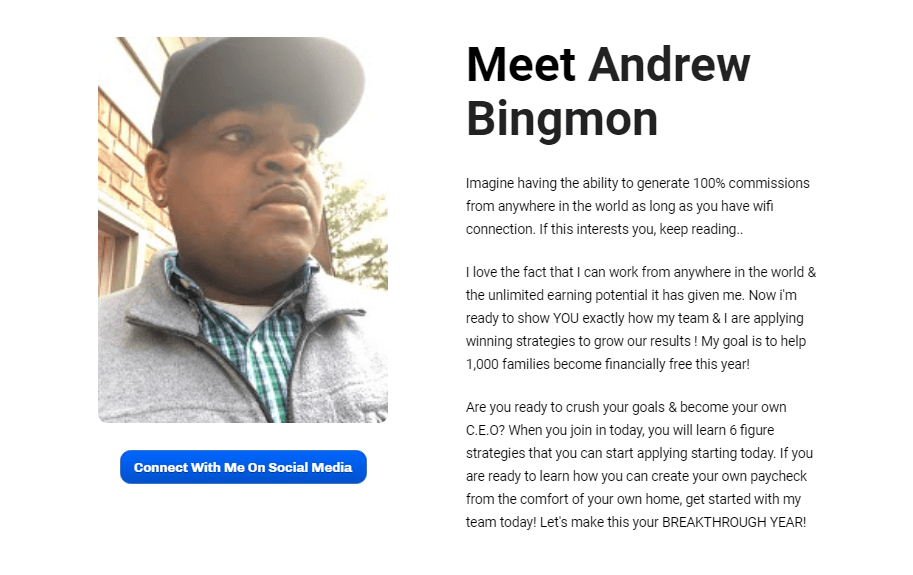 But I immediately realized this was not the case because I found another person named Lionel Johnson using the same contents and under the same website.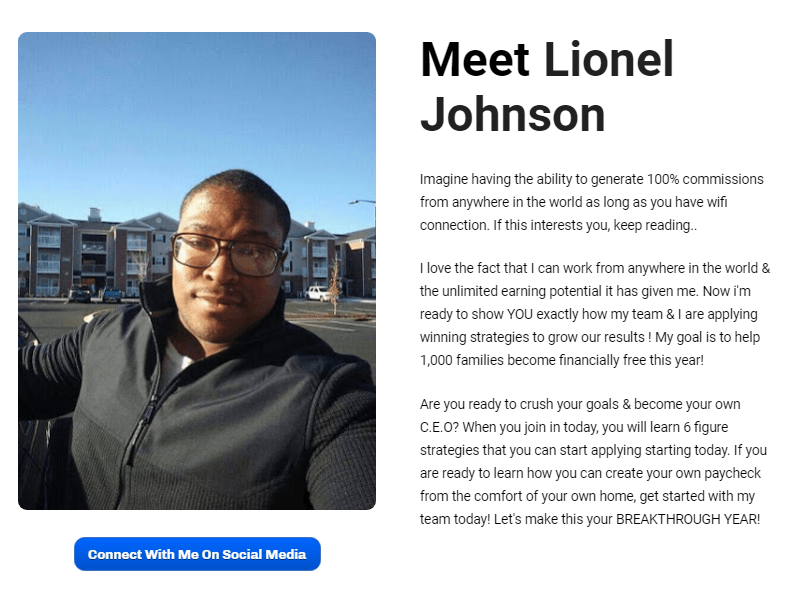 It appears that the system is a copy-paste affiliate marketing where everything is set up and done for you, and what is left for you to do is promote them.
Referring to their Facebook accounts, I believe that they are real individuals. But as I visited their accounts, I found that they are also affiliates of other programs called Multiple Income Funnel and Daily Cash Secrets.
By the way, I reviewed the Multiple Income Funnel system a few days ago, and you can check it out here.
Also, it is to be noted that other than the founder's name, no other essential business information was shared. But according to their domain age, the website was founded on March 15, 2017.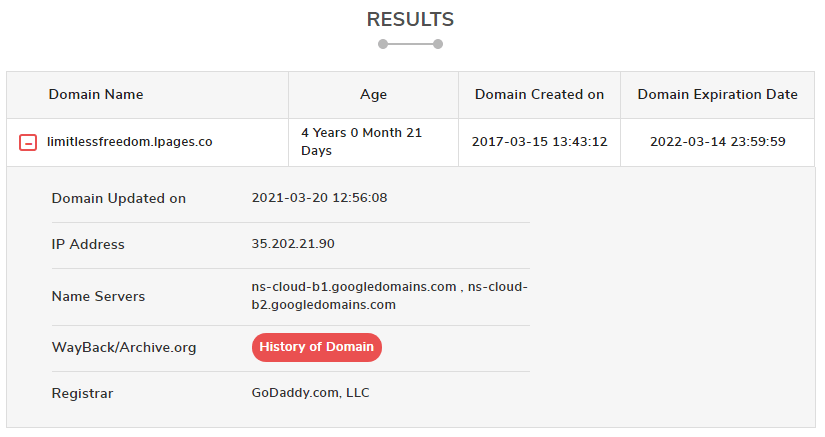 Also, based on their IP address, it appears they are located in Council Bluffs, Iowa.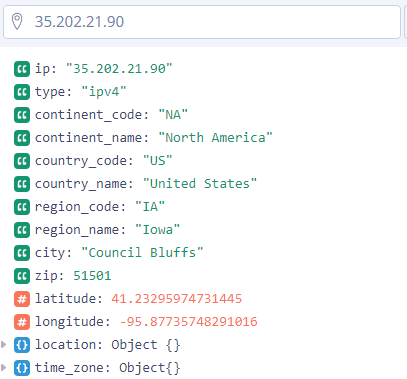 However, they are using a VPN which makes me a little suspicious about whether it is indeed their place of business.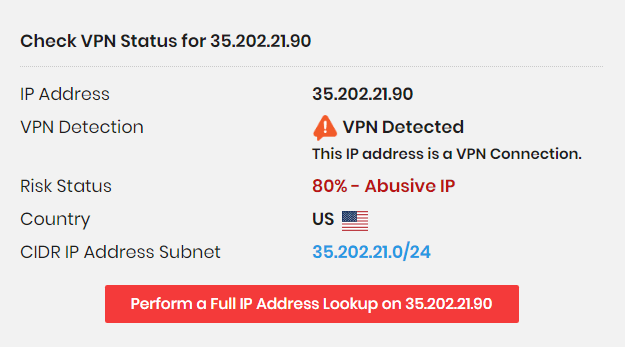 If you're unfamiliar with a VPN, it stands for Virtual Private Network. Its primary purpose is to provide online privacy and protect your identity as you surf the web.
Using a VPN makes perfect sense if you're a private individual. However, I find it very suspicious if it's a business because they provide goods or services to customers.
With the company cloaking basic information, does it mean that the program is just another scam?
Let's continue with my Infinity Processing System review and find out more…
How does Infinity Processing System work?
As mentioned, the program is supposed to help you earn income through affiliate marketing.
This type of eCommerce works by promoting a product or service offered by the brand you are affiliated with. And then you earn commissions any time someone uses your personalized link to purchase them.
Under Infinity Processing System, you're business mainly concentrates on social media platforms. Some of their recommended applications include Snap Chat, YouTube, TikTok, Facebook, and Instagram.
It is stated that the contents are pre-written, meaning you will only have to post them. And when someone clicks the personalized link, they will be redirected to the members' website that is pre-made.
The program also includes creating a winner's mindset. But it essentially involves marketing on social media and other platforms like Craigslist!
She will motivate you in some way how to succeed in your business goals. Still, you can ultimately obtain the inspiration you need in much cheaper alternatives like a book, audiobook, or inspirational videos online.
As mentioned, the contents are already prepared for you, meaning you're not essentially learning affiliate marketing.
I hate DFY (done-for-you) systems because everyone who buys the system will get the same duplicate content, meaning that what you post to create your business and earn money will also be posted by everyone who bought the same system.
You also must remember that social media platforms and search engines like Facebook and Google have some enhanced restrictions on the duplication of content. They mark it as spam and a potential risk to their users.
If you're looking for legitimate affiliate marketing that can teach you how it's correctly done, check out my best work-at-home recommendation!

Is Infinity Processing System a scam? Here are some red flags
The program is all hype
Infinity Processing System mentions that they are not a get-quick-rich scheme, but it is stated that they guarantee you to earn the following—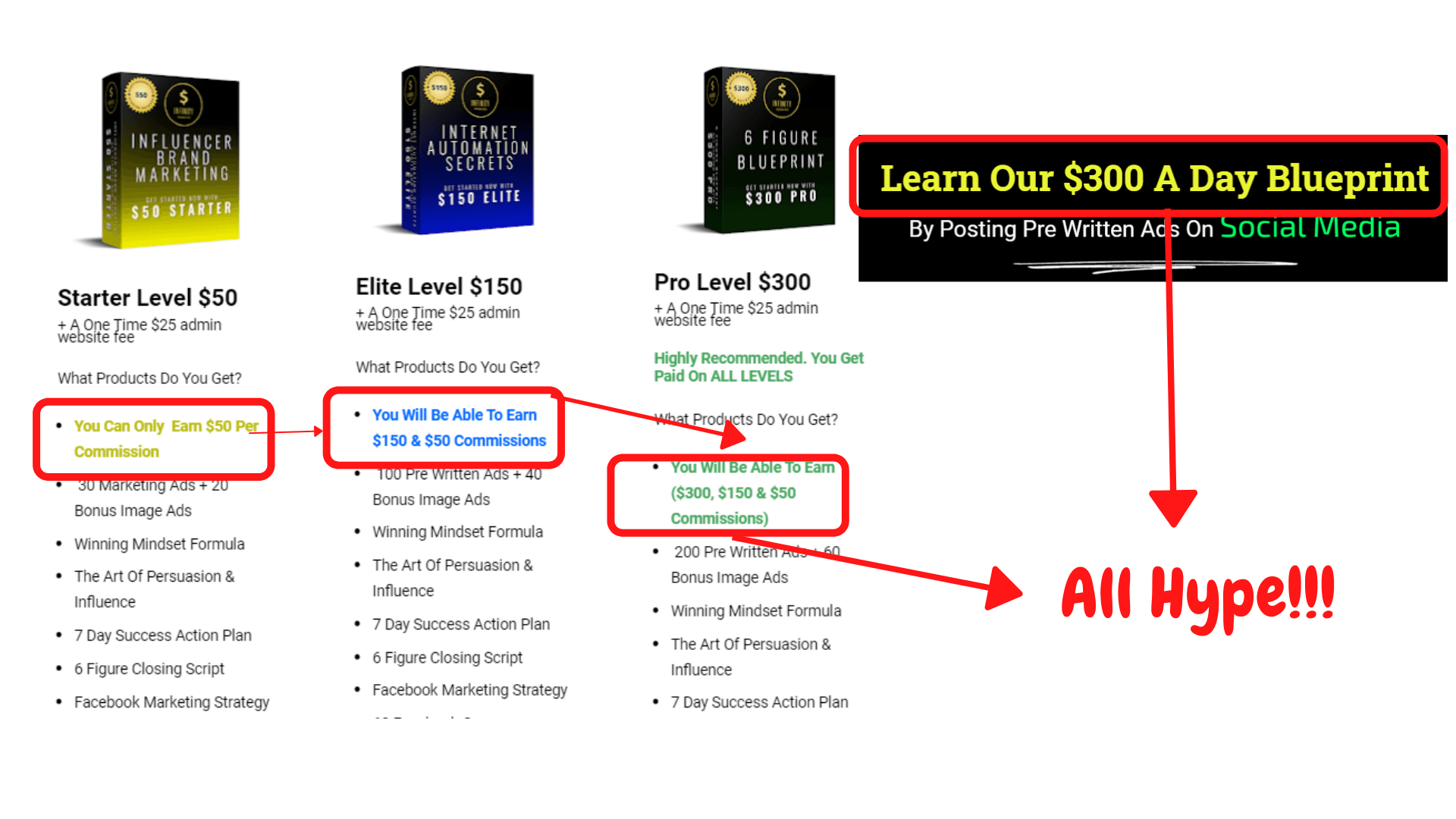 This is not how affiliate marketing truly works.
You have to realize that no specific amount is guaranteed in affiliate marketing. It may increase significantly one day and then massively drop the next day.
Earning a high and stable income in affiliate marketing is possible, but it may not happen as quickly as someone might have expected or as it's told here.
Also, you may notice the "As Seen On Fast Company, Entrepreneur, Forbes, Business Insider, and INC" in front of their sales page. However, notice that it didn't say the brand name. Instead, the term affiliate marketing is located in the uppermost center of the description.
Putting the phrase "As Seen On" on your sales page doesn't make your program legitimate. It makes you more scammy and spammy because it appears that you're desperate to make sales. Thus, you put misleading statements to lure people into biting your bait.
If the person isn't paying attention, such action may mislead someone to believe that the program was indeed featured in the said media agencies.
Fake Scarcity
The countdown timer on their sales page seems to be there for no reason. But this is a perfect example of how Infinity Processing System marketers utilize the element of scarcity.
As soon as the countdown timer hits zero, it goes back to 10 minutes after refreshing the page or pressing F5.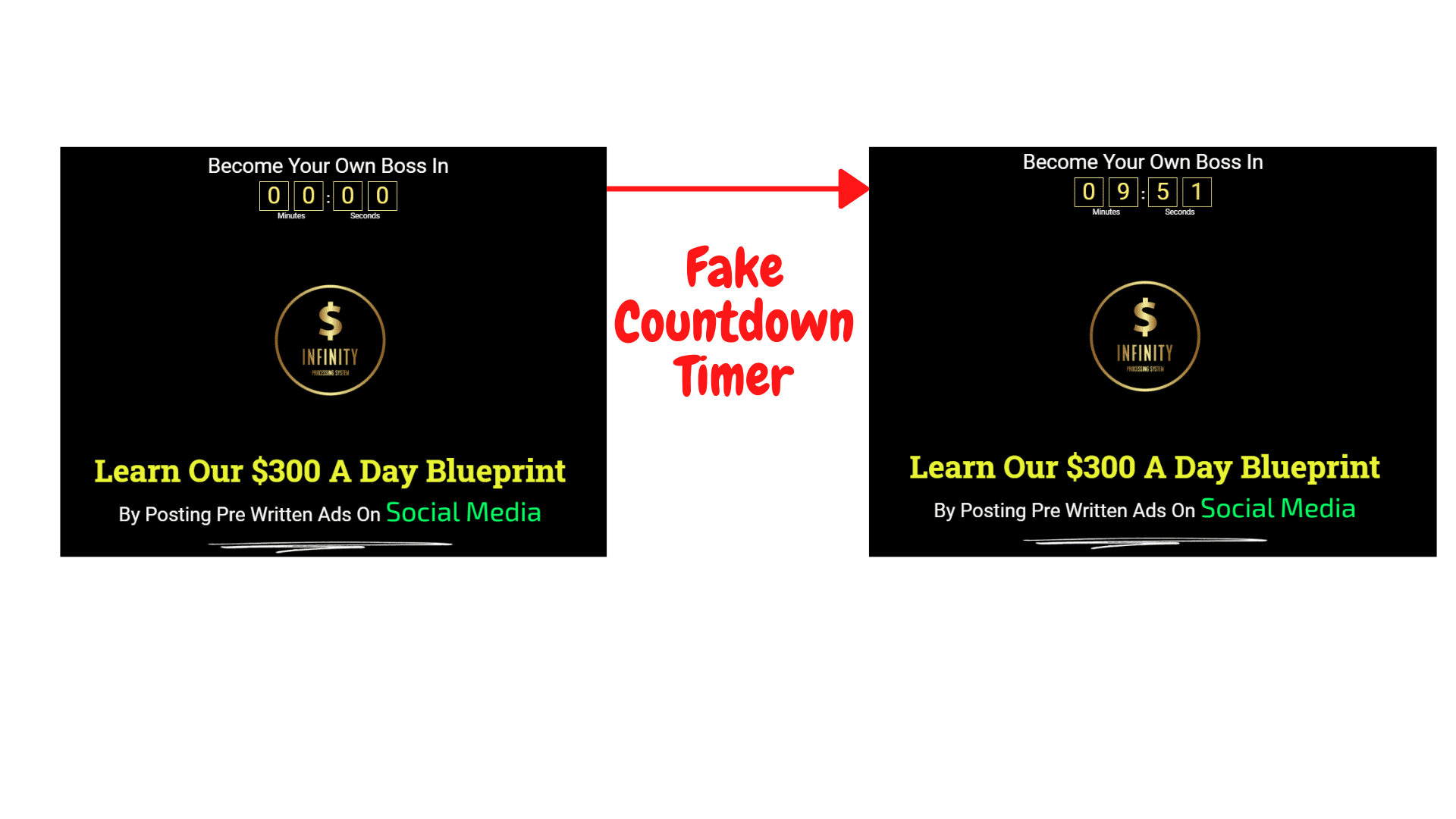 Even if it's there for no reason, it gives you a sense that you would miss something out if you don't avail of the program.
No refund policy
You must think things through before providing them with your bank account or credit card number and hit pay because they impose a no-refund policy.

Also, it is a huge red flag because if you are confident your program will bring change in a person financially, then I believe there is no reason for you not to guarantee your student's refunds if they are not satisfied with your program.
Is it a Ponzi or Pyramid scheme?
If you look closely, Infinity Processing System appears to be more of a Ponzi or pyramid scheme than an affiliate marketing system the way it's set up.
Why?
Take a look at these examples—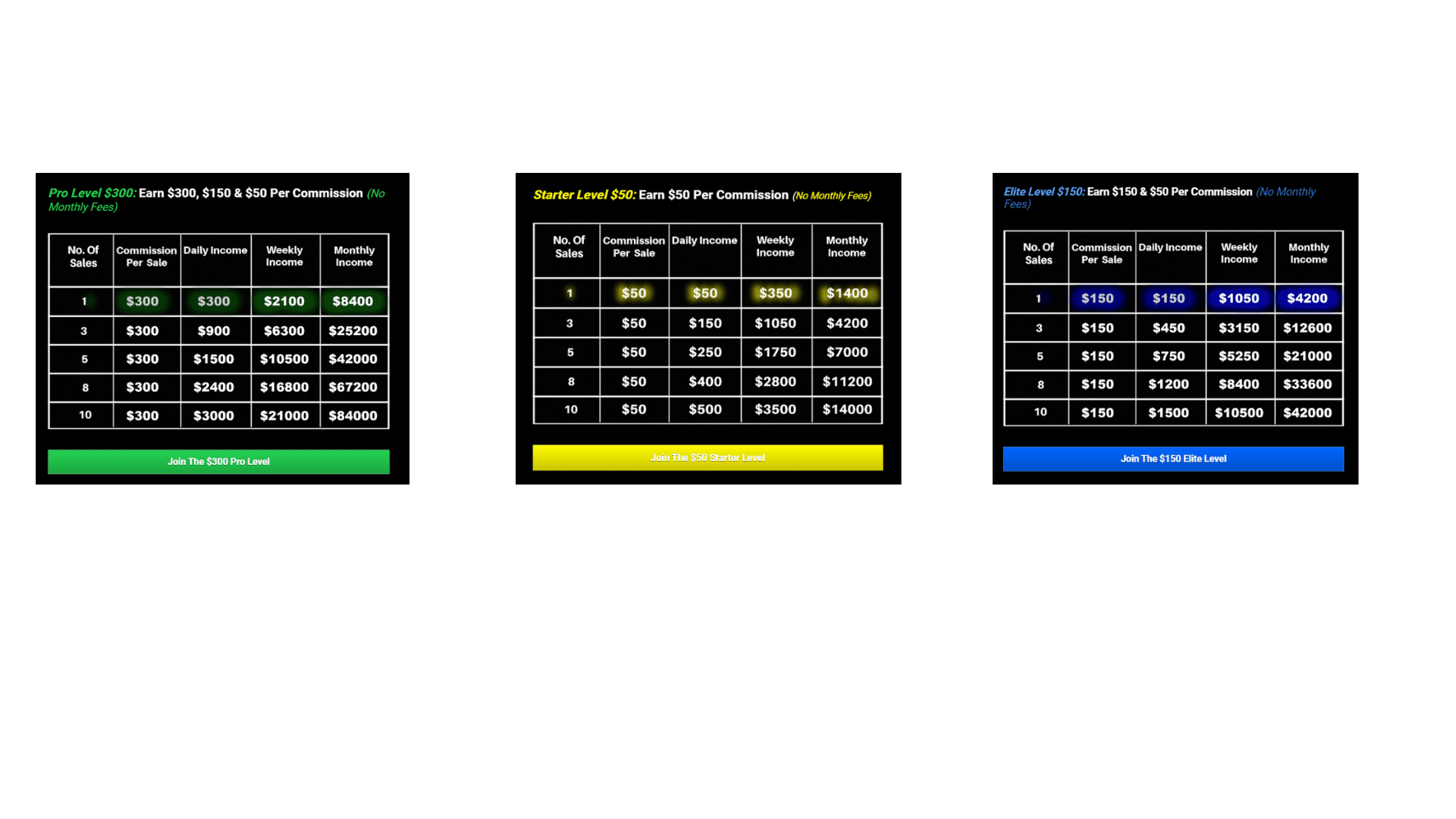 Those statements in colour indicate that if you pay this amount, you are guaranteed this amount of income! Despite this, they still dare to tell you that they make no guarantees on their earning disclaimer.
They hype you with how much potential income you can earn, but what they're selling is a promise of guaranteed returns.
After payment, you get the programs' pre-made content, some mindset techniques, and a few social media marketing strategies.
And because you're receiving pre-written content, they are made under conditions that would benefit the company.
Again, this is not how it works because affiliate marketing allows you to market any products or services that you feel represent your ideas or content perfectly.
If you want to know how affiliate marketing works appropriately, then check out my best work-at-home recommendation!

Pros
I didn't see any positives about the company. Even if the program is relatively cheap compared to others, I believe it would be better to know that you're getting your money's worth, right?
Cons
No refund policy
Again, by restricting any refunds, this program is saying that you must do your due diligence yourself, which you are doing right now by checking things out before buying.
Fake scarcity
Fake scarcity is a tactic used by many low-quality programs. If you come back tomorrow or the next day, the website will be the same, and the counter will restart.
All Hype
I'm sorry that if you thought that this system would make you rich in no time, you are in for a surprise. What they provide is a false hope!
Ponzi or pyramid scheme?
The way the system is set up, it looks a lot, and it might be a Ponzi or pyramid scheme.
Infinity Processing System Review: Final Thoughts
I hope my Infinity Processing System review has helped you determine whether the program is legitimate or just another scam.
But either way, I generally don't recommend DFY systems because their marketing pitches are usually overhyped and misleading. Still, it produces low-quality traffic and yields extremely low profits.
Yes, she will inspire you in some way and teach you how to advertise their products on social media sites like Facebook or Instagram. But in perspective, you're not learning affiliate marketing because the contents are pre-written.
Here is what others are saying about the system:
Also, you can find entrepreneurial inspiration from books like The Everything Store, Elon Musk Autobiography, Influence by Robert Cialdini, or This is Marketing by Seth Godin if you're looking for some motivation.
With all this being said, my final thoughts are that if you do decide to join The Infinity Processing System, you might be able to earn money, but most people won't.
I give it a 4-star out of 10

How I earn income online
Affiliate Marketing is the best source of income online for many reasons, some of which include the following—
Very low risk!
It generates a higher and more reliable source of income!
It is free, to begin with, and you don't need a big budget to go further.
Guaranteed no upsells!
Potential income is unlimited since you can market as many brands as you like!
Your aim as an affiliate is to promote a brand's products or services through your online site or social media influence.
And then, you will earn commissions every time someone engages the affiliate link you've provided and then uses it to purchase the products of the brand you are marketing.
But you have to note that this endeavour's success depends on the quality of traffic being driven to your online site.
And if this is your concern, then you no longer have to worry any further because I have the perfect solution!
If the concept of affiliate marketing is new to you and you have no idea where to begin, click the description below, and I will help you create a stunning website that's attracting traffic from scratch.
>> CHECK OUT MY BEST WORK-AT-HOME RECOMMENDATION!
And just for being on my website, let me offer you my free e-book.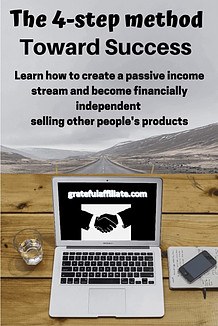 Just click on the link below: