Salehoo.com might be a name you've come across if you're interested in the booming world of digital marketing. It's no secret that this field has grown incredibly fast in recent years, appealing to people of all ages. Why? Because it offers the chance to earn a steady income while enjoying the freedom to pursue hobbies and passions. One of the biggest opportunities in online marketing is dropshipping, a business where you can make serious money by marketing products to the right audience.
But don't be fooled; dropshipping can be tough. You have to worry about driving people to your site, paying for ads, ensuring product quality, managing stock, handling shipping, and encouraging folks to buy. It's a lot to juggle.
That's why many aspiring online sellers turn to training courses like Salehoo.com. These programs are designed to help you set up a profitable online store.
If Salehoo.com has caught your eye and you're here to learn more, you've come to the right spot!
Today, I'm going to break down what Salehoo.com offers. I'll lay out its key features and give you my honest thoughts on whether it's worth your money or if you should look elsewhere. So, let's not waste any time and get right into today's review of Salehoo.com!
Product Overview: Salehoo.com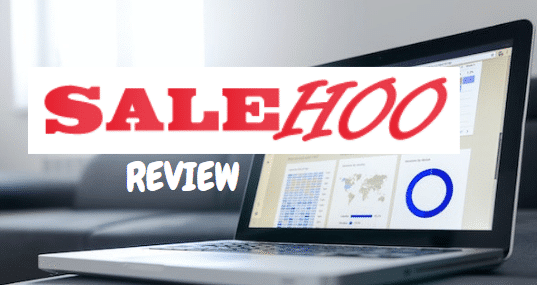 Simon Slade founded Salehoo.com in 2005, and it is established and currently headquartered in Christchurch, New Zealand. Salehoo.com was among the pioneers of dropshipping training courses in the mid-2000s, and they have built a very good reputation in its 18 years of existence as shown by the many positive reviews and comments it garnered from the thousands of people it helped create a profitable dropshipping business.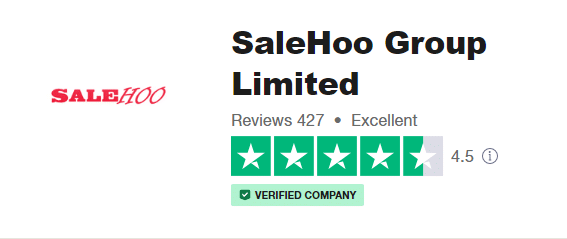 By this information alone, you already know that they are legit. But the question is whether they're the right program for you or not.
Salehoo.com is a dropshipping program that aims to help both newbies who are starting from scratch and experienced drop shippers struggling with their business and unable to find trustworthy suppliers. Yes, Salehoo.com has a list of suppliers and manufacturers that they have diligently screened. As a result, you will be assured that the business you are dealing with is someone you can trust.
They also have established satellite branches and in partnership with credible suppliers around the globe that includes the United States, Canada, United Kingdom, and China, just to name a few of them.
In addition to the directories of suppliers, the program also offers all the essential tools in dropshipping that you need to manage your business effectively. They also have a reliable means of communication with the top suppliers around the globe of various industries and niches. 
The great advantage of Saleshoo.com is that you no longer have to worry about testing your supplier's trustworthiness and reliability because the program has already done the task for you.
Recommended: If you are looking for an eComm that can also deliver a high and reliable source of income but without the need to participate in inventory management and shipment, then you have to check out my best work-from-home recommendation!
How Does Salehoo.com Work?
As mentioned, the main feature of Saleshoo.com is to provide you with a directory of the top suppliers and manufacturers around the globe. And using Salehoo.com is relatively straightforward. Once you have found a prospective supplier that fits your niche and specific preferences, you can contact them through the communications tool of Salehoo.com. And if you and the supplier agree on terms, you can create a supply chain that works best for your business and is convenient to the supplier.
The supplier and manufacturers also share their contact information if you want to get in touch with them directly. Other information provided by them includes the volume of parcels available that they can deliver and the shipment period or expected duration of delivery to the recipients.
Other notable features of Saleshoo.com includes the following—
Lifetime access to the Saleshoo.com directory
Dropshipping training course
User-friendly interface
Product research based on market trend
Access to Shopify
A list of templates for supplier agreement contract
Effectiveness of Salehoo.com
Finding a supplier that you can rely on to provide quality products and timely delivery to your customers. And you will definitely find it very hard if you are only using regular search engine consoles. However, with the help of Salehoo.com, you can easily find the suppliers that best fit your needs and preferences. And this is because Saleshoo.com has already screened and narrowed down the best prospects.
So when it comes to the effectiveness of Saleshoo.com in relation to its purposes, the program is an excellent choice if you are searching for the best suppliers for you. In addition to the main feature of the program, you'll benefit from its other features as well such as their dropshipping training course that is suitable for beginners.
Here's what another reviewer thinks:
Pricing and Plans
What I particularly like about Salehoo.com is that instead of stacking everything in one package, they have segregated it according to the potential needs of digital marketers based on their level of experience. So instead of having everything and paying a hefty price for programs you don't actually need, you only get the ones essential to the growth of your business.
With this being said—Salehoo.com is offered in three packages that vary in cost as well. The summary of the packages of Salehoo.com is as follows—
SaleHoo Directory costs $67 for a year of access and $127 for lifetime access. It only includes access to Salehoo.com's global directory of suppliers.
SaleHoo Dropship – the costs $27 per month for the basic package and $97 per month for the premium package. Aside from the directory, it also includes product market research to help you find the most profitable product to sell
SaleHoo Educate – the price of each of the training courses on Salehoo.com is $247. But for a limited time only, they are only offering the programs for only $47
Another great advantage of Salehoo.com is they also offer a 60-day refund policy—no questions asked. In addition, it doesn't have upsells or hidden costs.
Recommended: If you're looking for a good dropshipping training program, Salehoo.com is a recommended option, and the price is quite reasonable. But if dropshipping isn't your interest, you might want to check out my best work-from-home recommendation, a great fit for those seeking alternatives!
What I LIKE and DISLIKE
Below, I've listed the advantages and disadvantages of Salehoo.com to help you decide if it's the right fit for you. First, let's talk about the pros of Salehoo.com:
Salehoo.com is an established dropshipping company with over 18 years of experience.
It connects you with some of the most trusted suppliers around the globe.
There's a 60-day refund policy, so you can try it risk-free.
No hidden costs and no upsells, so you know exactly what you're paying for.
Excellent customer service to help you when you need it.
Quality and updated dropshipping training course tailored to your needs.
The program provides recommendations for the most profitable products you can sell on your website.
As for the cons, some might argue that the price of Salehoo.com is a concern. But if you're seriously looking for a good dropshipping training program, the investment in Salehoo.com is well worth it, and the price is actually quite reasonable for what you get.
If you're not interested in dropshipping, there are alternative work-from-home options that might be a better fit for you, such as my recommended best work-from-home opportunity!

Final Thoughts and Conclusion
In my opinion, Salehoo.com can indeed deliver what they promise. They have 18 years of experience in the industry, and they have an outstanding track record from their previous clients. In addition to the directory of the most trusted suppliers around the globe, the program offers other essential features such as training courses and product market research to help your business grow. So with this being said, I am giving Saleshoo.com a final rating of 9 out of 10!
Alternative to Dropshipping
If you're interested in making money online, you've probably heard of both dropshipping and affiliate marketing. Both can be good ways to earn money, but I personally find affiliate marketing to be the better option. Why? Because it requires less work and investment to get started.
Actually, since 2016, I've been using a training platform for affiliate marketing that has helped me build a highly successful online business. I even earn money while I sleep!
Affiliate marketing is catching on these days, and the best part is that anyone can do it, even if you're just starting out. You don't have to worry about keeping products in stock or shipping anything. Your job is simply to promote products through your website or content.
If all this sounds a bit overwhelming, especially if you're new to the game, don't worry. There's a program that I used that taught me everything I needed to know about creating a profitable affiliate marketing business, even without any prior experience. It covered everything from building a website to hosting, ads, and picking the right products.
Are you interested in following my path and starting your affiliate marketing journey today? If so, click on the link below and check out the program that has made me successful. It's a tried-and-true method, and it could be the key to unlocking your financial freedom too!
>>HERE'S MY BEST WORK-FROM-HOME RECOMMENDATION!

As a big thank you for taking the time to visit today, I want to give you something special. How about a free eBook? It's my way of showing my appreciation, and it's packed with tips and advice to help you get started with affiliate marketing. You don't have to know anything about it to begin; this book will guide you step by step. So why not take advantage of this free gift and start your journey toward making money online today? It's all right here, waiting for you, and it won't cost you a dime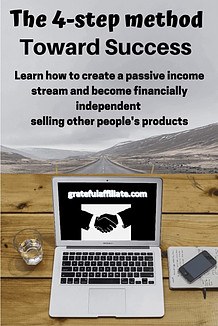 Peace!