We often hear the question, what is a keyword and there is confusion that is going around about how complicated they are and what they are used for. But are they really?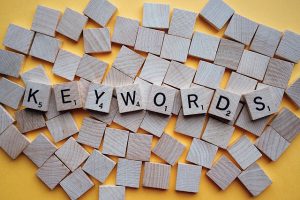 Or Should we say here: "What are keywords or keyword phrases?" There's also the term "Long Tail Keyword" What do they all mean? Are they still relevant in 2023?
As affiliate marketers, we often hear that question, and there is a confusion that is going around about how complicated they are and what they are used for. 
But are they really that complicated? Not if you look at it with simplicity and precision.
Definition
A keyword is a search term that someone would enter into a search engine (Google, for example, being that it's the biggest search engine on the Internet) when they are looking for something.
It can be whatever you want.  Here, for example, someone wants to buy a humidifier for their home, and Google gives them thousands of results to choose from, and it provides them with the most appropriate choices, according to their search, on the first page of the search result.

How to get ranked on page one of the search
The best way, according to Google, to get ranked on page one of their search results is QUALITY CONTENT.
The more you post quality content on your website, the better the chances are that Google's crawlers and algorithms are going to find your content and place it on their first page.
Content is king, and when you take advantage of keywords within your content that focus on what people are searching for, you create yourself an excellent chance of ranking high and therefore create a greater amount of traffic to your website.
Keywords are a powerful tool for affiliate marketers; if you can master them, you're on your way to success.
Once you have found a good keyword, the next step is to create content around that keyword. In the example above, the keywords would be "where to buy a humidifier", and you would create your post around that.
You might be asking by now, "OK, but how do I find good keywords that rank?"
Well, first things first, you need to understand the metrics (the particular features) behind keywords, meaning the best one to choose.
I would start by trying to find a keyword (or keywords) with low competition and a high traffic volume.  So how do you know which one has these qualities?  I use a couple of tools that help me to generate good keywords like Ubersuggest and SEMrush, but my preferred tool is called Jaaxy, which is part of the Wealthy Affiliate platform.

With Jaaxy, you can easily find keywords and their corresponding values. Here is taking the same example as above:

As you can see, Jaaxy returns the results for five different categories of variables.  Let's look at each of them:
Avg: It's the "average" number of searches that the keyword(s) receives per month
Traffic: This would be the number of visits your website would receive if you ranked on the first page of the search engine.
QSR: It's the "Quoted Search Results," which means the exact number of websites that are ranked in Google for this exact keyword.  A "QSR" of under 100 is easier to rank.
KQI:  This is the "Keyword Quality Indicator" which has three values – Great (in green), Normal (in yellow) and Poor (in red).
SEO: This is a score based on traffic and competition. You want this score to be as high as possible. The higher the score on a scale of 1-100, the more likely you will get ranked for this keyword on the first page.
Domains:  This is the availability of domain names that are related to the keyword(s) that you've entered.  In this case "wheretobuyahumidifier.com,"; "wheretobuyahumidifier.net," or "wheretobuyahumidifier.org" would be available to purchase.
So, as you can see Jaaxy is a very powerful tool to help you find keywords that will help you rank your website on the first page of the search engine.
What does this all mean?
Keyword(s) is how you base your pages and posts to rank on the first page. When you rank on the first page you get "TRAFFIC". This is what you want, traffic on your website because then you get people to look at what you have to offer, and it creates an occasion for you to monetize your website, which is your ultimate goal.
OK, so how do you make money with the traffic you generate from a keyword that ranks? You send them to an affiliate program that you are part of.
For this example, you could become an Amazon.com Associate. When you join the amazon.com associates program, they pay you a commission ranging from 1% to 10% depending on what you sell through your affiliate link. In this case, it would be 4%.
Let's say that you promote this item on your website:

You would make a cool $11.81 ($295.28 x 4%) just because someone has clicked on your affiliate link and bought the item through your link.  If ten people buy this product in one day, that would make you $118.10! Just for promoting this item alone.
Create Quality Content!
Before you start making money online, you will have to create a lot of quality content, with keywords that rank.
That is the first step! Once you have your website up and running for a while, and you create quality posts with targeted keywords that rank, search engines WILL find you. So, your job is to create posts that will have a targeted keyword or a keyword phrase, related to the subject of your website.
Quality posts are also very important. Google's algorithms love and rank websites that provide quality and engaging content to their readers.
You should focus on quality content and keyword phrases that rank.
But don't despair if your website doesn't appear on the first page. Even down the road, not all your posts will rank on the first page, which is fine. Some of your posts will rank and will bring traffic to your website. Therefore, the pages that did not rank at first will still have traffic brought to them from your other posts that did rank.
The more you create a regular post that targets keyword phrases, the better the chances that your website will rank under multiple posts. That's how you create traffic and, ultimately, a passive income stream.
One thing I would like to mention before we end this post is this:
Don't try to "stuff" your posts with keywords; it will just create awkwardness, and people tend to stay away from a website that has a lot of content but no meaning and has just been created to focus on keywords.  This could ruin your site's reputation.  You should focus your posts on helping your potential customers, not keywords.
Please feel free to ask any questions you would have in the comment section below, I will be happy to answer and discuss.
Suppose you want to start making money with your website, including the powerful keyword search tool Jaaxy. In that case, I strongly suggest that you check out my source for everything about affiliate marketing – Wealthy Affiliate.   

You can also try the powerful tool Jaaxy right here by inserting your own search and opening your FREE account.
I will see you on the inside!