In this Agency Navigator review, I'll unveil the secret weapon that has been transforming the digital marketing landscape for countless businesses.
In today's competitive world, having an edge is crucial for success, and Agency Navigator might be the game-changer you've been looking for.
Join me as I dive deep into this powerful tool's features, benefits, and real-life applications, revealing how it can help you unlock your marketing potential and propel your business to new heights. Get ready to revolutionize your digital marketing strategy and secure your place among industry leaders.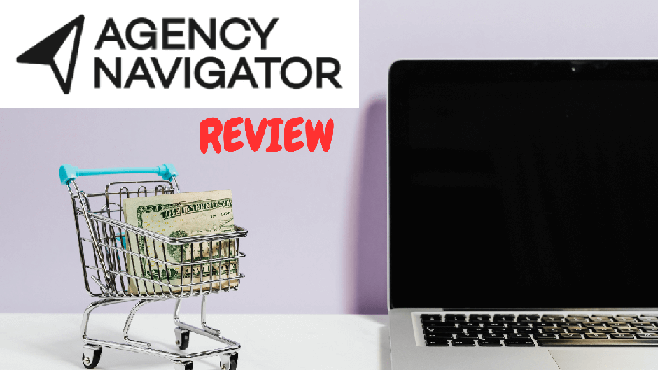 The digital marketing world can be a great way to make money, even though it's not always easy. A lot of folks jump into it because you don't need to be a genius or have special training to find success in this area.
This kind of opportunity makes the business really appealing, especially for those who want to make good money and live life to the max! You can pretty much work whenever and wherever you like!
That being said, it's also led to a bunch of online training courses popping up, claiming to give you amazing results after you follow their lessons.
One of the programs that you might have of is the program called Agency Navigator. If you're thinking about trying it out but aren't sure if it's the real deal, then this article I've put together is for you. I'll help you figure out whether it's worth spending your time and money on, or if you should look elsewhere.
But before I begin, allow me to have this moment to share with you that I am NOT an affiliate of Agency Navigator, and I will NOT earn any affiliate commissions if you purchase the program after reading this article.
So without further ado, let's get right into it…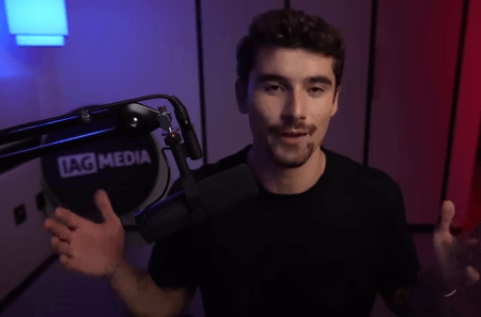 Iman Gadzhi is the brains behind Agency Navigator. He was born and raised by a single mother in the Russian Village of Dagestanskiye Ogni. The poverty-stricken land has forced them to move from Russia to London, England.
He is another example of a high-school dropout at the age of 17 who found success and financial freedom in the digital marketing industry. Iman started with online personal training services and flipping social media accounts like Instagram for profits. He then moved on to freelance photography, which catapulted in helping him to create his own digital agency, which mainly focuses on content creation.
Iman also tried publishing YouTube videos at the age of 16 in 2015, but his earlier posts were not generating enough engagement. As of now, his channel grew to about 2M subscribers and over 100K thousand views per video.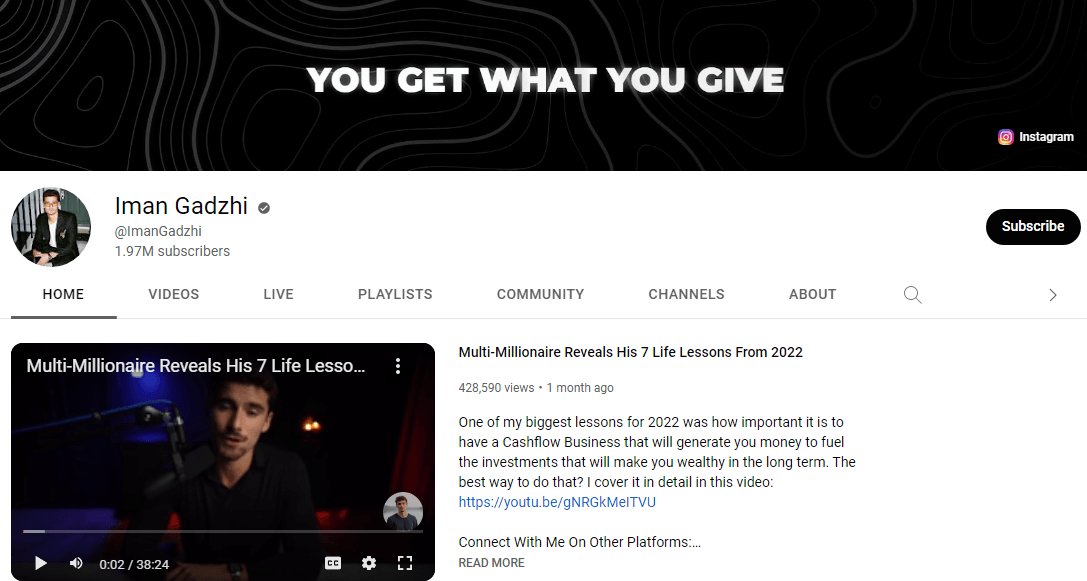 Over many years, his digital business has really helped him and his family stay financially stable. Iman says he's making 15K a month, but we can't actually confirm that. However, he comes across as a a genuine, honest person, and with his experience and knowledge, and I think he could help you reach the same level of success he has.
Let's keep going with the Agency Navigator review and find out more about the program…
Based on the description of the program, Agency Navigator is a program that teaches you how to start and run a successful digital marketing agency that makes more than $10,000 a month. They focus on helping other content creators and online businesses with things like:
Website and social media content
Email marketing
Paid ads on Google and social media sites like Facebook and Instagram
Social media management
Optimizing content to get more sales
Now, I think the whole "$10,000 a month" thing might be a little over the top. Don't get me wrong, you could make that much if you work hard and invest some money, but it sounds like something an internet guru would say to hype you up. That being said, I also think that the program could be helpful in in one way or another.
I also reviewed several digital marketing and eComm programs in the past. Some examples of the reviews I published are Affiliate Marketing Mastery by Ivan Mana, John Crestani's Super Affiliate System Pro, Drop Servicing University, and Supreme Ecom Blueprint, just to name a few of them.
But if you are looking for a buget-friendly alternative that can deliver equal or better results, then you should check out my best work-from-home recommendation!

Agency Navigator is a comprehensive training program designed to teach you the ins and outs of building and managing a thriving digital marketing agency.
Drawing from his personal experiences and successes in the industry, Iman shares valuable insights and strategies that can help you grow your own digital marketing business.
The program covers a wide range of essential topics, ensuring you develop a well-rounded skill set. You'll learn about creating engaging website and social media content that effectively captures the attention of your target audience. Email marketing strategies are also covered, teaching you how to craft compelling campaigns that keep customers engaged and encourage repeat business.
Furthermore, Agency Navigator delves into the world of paid advertising on platforms such as Google, Facebook, and Instagram. You'll gain an understanding of how to create and manage targeted ad campaigns that drive traffic and increase conversions. Social media management is another important aspect of the course, as it teaches you how to maintain a strong online presence for your clients, keeping their followers engaged and informed.
The program also emphasizes the importance of content optimization to boost conversion rates. You'll learn how to analyze and improve various aspects of your client's content to ensure maximum impact and, ultimately, drive sales.
Agency Navigator is said to have been developed over a 13 month period. It resulted in a total of 70 training videos that are categorized into 8 modules. The 50-hour-long training is complemented by PDF files that you can review and refer to whenever you have questions or for clarifications.
The highlights of the course's 8 modules are as follows:
First Module: Laying Your Foundation
In the first part of the program, Iman introduces you to the program and shares with you how to get the right niche and foundations of using social media to your advantage.
Second Module: Mindset
Before he covers the rest of the training, Iman will teach you how to have the right mindset as you venture into this type of business model.
Third Module: Systems and Processes
Now, this is part of the program where you will learn how to set up your system and manage your processes.
Fourth Module: Finding Leads and Setting Meetings
The next section of the training is all about lead generation and where you can find clients to render your services.
Fifth Module: Sales and Follow Up
Once you have the clients, Iman shares how you can help them generate the leads they need for their website.
Sixth Module: The Fundamentals of Service Delivery
The sixth module explains how to negotiate with your clients and discusses the quality of work they expect from your service.
Seventh Module: How to Advertise Your Service Delivery
Now, you'll learn how to market your services through online ads, CBOs, targeting the appropriate market, etc,
Eighth Module: Local Business or Lead Generation Service Delivery
The last part of training basically entails the distinction between a local business and generalized lead generation. It is important to know to enable you to help your clients more effectively.
Other Features
Other features of the program include the following—
Expert Accountability – Q&A sessions conducted weekly
Alumni Accountability – the program shares with you people who can help you along the way
Peer-to-Peer – you will have the opportunity to work with other members
Tools and Resources
Agency Navigator also offers tools and resources that could benefit you in your endeavor—
Ads Checker
Financial Planner
Plan of Attack
Lifetime Value Calculator
Audience Size Budget Calculator
Outreach Calculator
Client Revenue Calculator
Lead Generation Success Calendar
Breakeven ROAS Calculator
Local Business ROI Calculator
If you're thinking about trying out the training from Agency Navigator, you'll need to set aside $1,499.
They also offer a 14-day refund policy, so you can give the program a shot before fully committing to it.
However, in my opinion, 14 days might not be enough time to really see if it's worth it, especially since the program costs quite a bit.
No. Agency Navigator is NOT a scam!
It is a legitimate program you can put your trust in to help you run a profitable digital marketing business.
Below is what other people are saying about Agency Navigator:
Here are the perks of joining Agency Navigator:
Legitimate
It's legit: You can trust that this program is the real deal.
Quality Training
Great training: Agency Navigator offers high-quality and detailed training on starting a digital marketing business.
These are some drawbacks of Agency Navigator you should be aware of:
Not for Beginners
Not for newbies: Agency Navigator misses out on essential topics that would help beginners kick off their business from the ground up.
Expensive
Costly: The program's price is pretty high and might not be the most reasonable choice.
Short Refund Policy
Brief refund window: The 14-day refund policy seems too short, especially given the steep price of the program.
In conclusion, Agency Navigator is a real deal, as far as I can tell.
However, the cost of the program might not make sense to you, especially when you consider the cheaper options out there.
A great alternative that can bring in solid and dependable income is affiliate marketing, which I'll go into more detail in the next section.
So, with all that in mind, I'm giving Agency Navigator a final score of 8 out of 10, with a deduction for the high price.

A Great Way to Succeed in the Online World
Affiliate marketing has become a favorite way for many folks to make a steady income from the comfort of their own homes. One of the reasons it's so popular is that it's low risk, meaning you can start your business with as little as $500. Plus, you don't need to deal with inventory or shipping, making it easier to manage.
The sky's the limit when it comes to how much you can earn since you can promote multiple partners, giving you unlimited earning potential.
Now, some programs out there claim to be affiliate marketing, but they're really more like referral marketing, since you're only promoting one product. And if you want to promote other products or services, you're limited by the main program you're part of.
If you're serious about using affiliate marketing to achieve success but aren't sure where to begin, I've got a top-notch suggestion for you. It's a platform that I've been using for the past 7 years to create an incredibly successful online business without spending a fortune.
They offer a free membership for those who want to try it out first, but keep in mind that it has limited features. If you decide to upgrade, there are two packages available, each with different benefits, such as multiple personal websites, in-depth training, and unlimited support.
So, if you're ready to give this amazing platform a shot and partner up for your success, go ahead and click the link or button below:
>>HERE'S MY BEST WORK-FROM-HOME RECOMMENDATION!

And to show you my appreciation just by being here today, I am also giving away my eBook for free to help you start your business—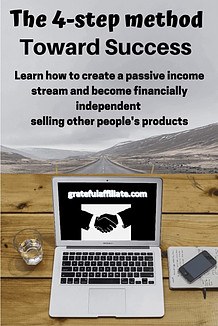 Peace!