Welcome to my Affiliate Marketing Mastery by Ivan Mana review! For today's topic, I'll help you determine whether this platform is legit or a scam.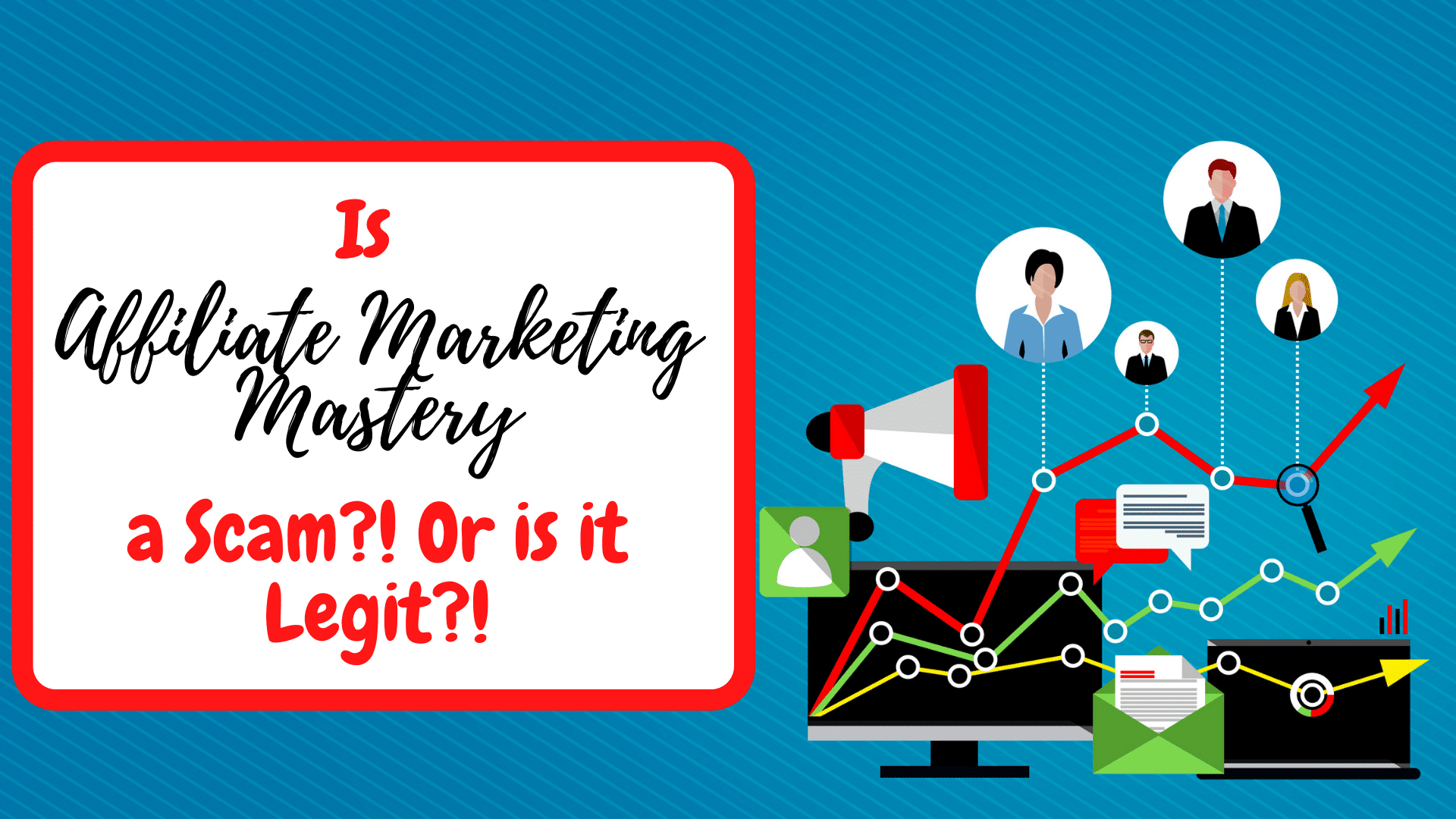 Affiliate marketing as a main source of income is a very popular option nowadays. And this is rightfully so because it can provide high and stable passive income if you are able to manage it effectively.
In fact, you will find lots of search results if you browse the internet for any topics related to affiliate marketing. And I'm sure one of the programs you might have come across is Ivan Mana's Affiliate Marketing Mastery.
And if you find the program interesting and want to know more about how it works, then you have come to the right place!
In today's topic, I have prepared an analysis of the training course, and whether they could really help you achieve your financial goals.
But before I begin, allow me to disclose that I am NOT an affiliate of Ivan Mana and in NO way promoting any of his products.
So without any further delays, let's begin my Affiliate Marketing Mastery by Ivan Mana Review…
Who is Ivan Mana?
Ivan Mana is an eComm entrepreneur that achieves his success from affiliate marketing. He started with affiliate marketing in 2017, and his success story is very relatable.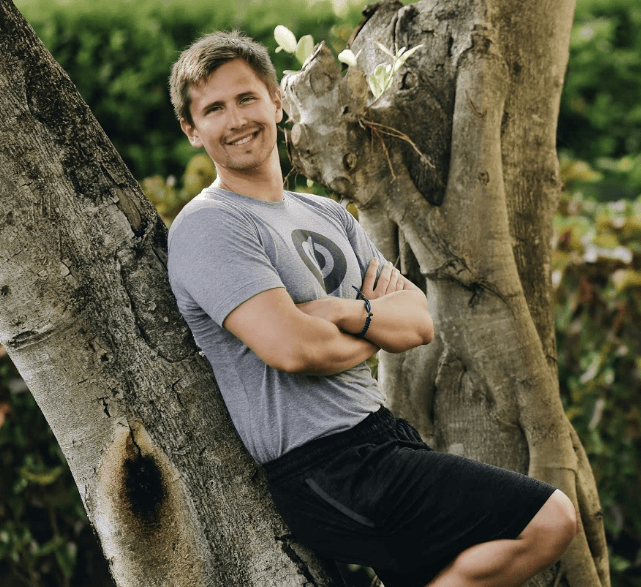 Like many of us, he discovered affiliate marketing through the internet. He watched and read hours of "how-to" and "tutorial" videos and signed up for various training courses in helping him establish his own affiliate marketing business.
It wasn't an easy path, but through his dedication and perseverance, he was able to hit his goals in just a few years.  
The primary affiliate program he uses at that time is Clickbank. And since his registration, he sold tons of products that earned him a huge income. And then, he created a YouTube channel where he posts his experiences and shares the strategies that worked for him.
His channel has a high rate of engagement and followers and currently has 41.5K subscribers at the time of this writing—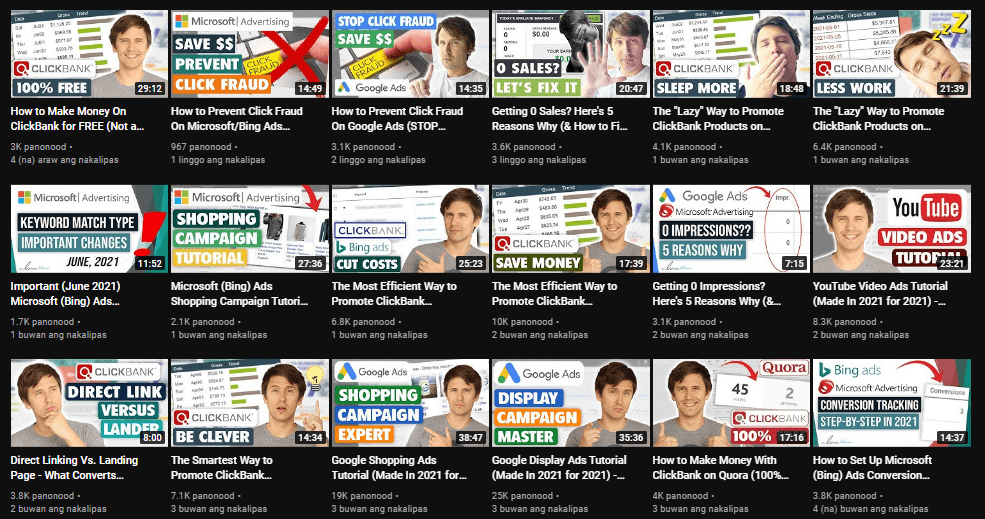 His experiences in the industry may indeed help you start your eComm business and attain some level of success in the field.
One thing I like about Ivan Mana is that he doesn't flaunt or lie about his lifestyle, which is unlike many other internet gurus around. He shows you how affiliate marketing has truly helped him become more financially independent.
Let's continue with Affiliate Marketing Mastery by Ivan Mana review and find out how the program works…
What is Affiliate Marketing Mastery: The Three Step Ladder to Success? And how much would it cost you?
As the program's name suggests, Affiliate Marketing Mastery is an online training course that offers lessons on affiliate marketing, lead generation, and how to scale your business to the next level.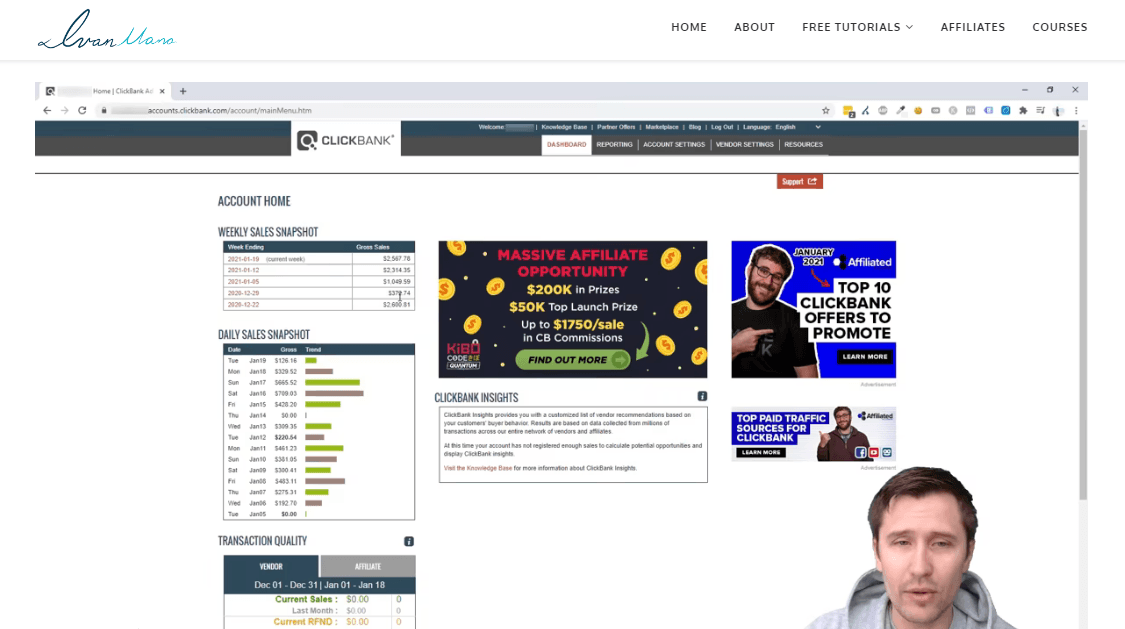 Also, Affiliate Marketing Mastery isn't to be confused with Stefan James' system that bears the same name. Although they have similar names, they are two different training courses.
Anyway, Mana referred to his program as "The Three-Step Ladder to Success" because it's based on his three pillars of success based on his experience. I will later explain them in the next section.
Also, the program primarily focuses on paid traffic in major search engines and social media platforms like Facebook, Google, and Bing. This, to me, is a disadvantage because not everybody (especially if just starting out) may have the capacity to spend money on ads regularly.
Aside from the cost of the paid traffic, you have to spend a total of $1,997 for the price of the program! I'm not sure if there are any upsells afterward, but paying two grand for a training course is pretty impractical!
In addition, there are more affordable alternatives around that can provide you with the same or even far better results.
Check out my top work-from-home recommendation for the best and budget-friendly affiliate marketing training course!
How does Affiliate Marketing Mastery work?
Affiliate Marketing Mastery covers various topics on affiliate marketing and improving the quality of your traffic. As mentioned, the program is based on his "The Three-Step Ladder to Success".
Below are some of the modules included in the program—let's check each of them—
First Module: Introduction
What you'll get from the program's initial phase is a quick introduction and what to expect during the duration of the training.
Ivan also shares his experience in affiliate marketing. And then, He offers the new member to join his private Facebook group as well.
Second Module: What Is Affiliate Marketing?
The second part of the program is also a quick one. It discusses the basics of affiliate marketing and some of the ways you can earn income online using this type of eComm platform.
Third Module: Ladder Step One – Let's Get Started
This section is composed of the following topics—
Selecting a niche and finding a product to promote
Sales tracking setup
The essentials of paid ad platforms
Proper focus keyword research
How to make your advertisement stand out from the rest
Setting up your tracking tools
Optimizing your campaigns for higher profitability
How to optimize your campaign ads
Fourth Module: Ladder Step Two – Let's Move On
The next module basically entails the process of structuring your business. It includes the topics on—
How to create a winning landing page
Optimizing your landing page for mobile users
Domain name setup
Setting up tracking tools on your new landing pages
How to edit your campaign ads
The basics of Google Ads and how to set up your campaigns
Google Ads sales tracking
Additional tips in optimizing your landing pages
Fifth Module: Ladder Step Three – Let's Finish Off Strong
The last step of the process in Affiliate Marketing Mastery comprises several topics. But it basically involves maintaining and optimizing your content to generate leads and convert sales.
Some of the topics include—
Lookalike and targeting audiences
Retargeting advertisements
Facebook pixel
I also reviewed several similar online training programs in the past. You may check them out if you like—Affiliate Dojo, YT Money Master Course, Super Affiliate System Pro 2.0, Laptop Lifestyle Academy, and Elite Traffic Pro 2.0.
Is Affiliate Marketing Mastery a Scam?
No. Affiliate Marketing Mastery is not a scam.
It is a training program that provides you with lessons on lead generation, paid traffic, and affiliate marketing.
Although it has many positive traits, the program's con is its price. It is very expensive and may not suit everybody, especially people who are under a tight budget.
---
If you're looking for a more affordable program that can provide you equal or even better results, then you better check out my best work-from-home recommendations!
---
What I LIKE about Affiliate Marketing Mastery
Affiliate Marketing Mastery is Legitimate
Ivan Mana is a legitimate affiliate marketer. With his experience, I believe he could help you reach your goals in affiliate marketing.
Quality Lessons
The modules included are well-organized and could provide high-quality training on affiliate marketing and paid traffic.
Refund Policy
Aside from the quality course that the member receives, they also offer an amazing money-back guarantee policy. If you're not happy with how the program is progressing, you can ask for a refund within the 30-day period.
The duration of the guarantee period is a huge plus because it implies that they're confident that it can deliver positive results.
What I DON'T LIKE about Affiliate Marketing Mastery
Expensive
The $1,997 cost of Affiliate Marketing Mastery is too expensive. As good as the training would be, not everybody may have the budget to accommodate the program's asking price.
Focused on Paid Traffic
Although paid traffic does work, it doesn't always guarantee that the potential client may click the link and purchase the products you're offering.
Unless you are an experienced marketer and offering quality products, your paid traffics may only go to waste if your campaigns weren't optimized. In addition, you have to pay for them periodically in order to maintain the rank higher in search engines.
Affiliate Marketing Mastery by Ivan Mana Review: Final Thoughts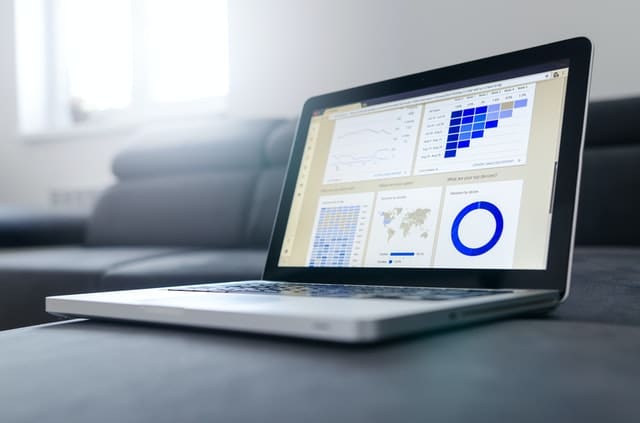 I hope my Affiliate Marketing Mastery by Ivan Mana review has provided you with sufficient information about the program and helped you in determining whether they're truly a good value for your money or not.
Although the program offers quality training on affiliate marketing, I don't feel like recommending it, especially for people who are under a tight budget.
But if you have enough money to pay for the full price, then by all means go ahead and try the program.
Now, let's resume to the next section if you want a more affordable program that can deliver the same or better results than Ivan Mana's training course…
How I Earn Income Online
When we hear the idea of earning income online, the first platform that comes to mind would probably be affiliate marketing. They are extremely popular today because they are very beginner-friendly, yet it yields high and reliable income if the business was managed effectively.
Additional reasons why affiliate marketing is the best source of income online include—
You can scale traffic and convert sales rapidly
It is performance-based
You can earn a high and reliable income while working in the comfort of your home or during vacations
Risk-free
Highly cost-effective
Unlimited income because you can basically represent as many brands as you wish
And yes, your main duty is to promote products or services through your website or social media content if you are an influencer.
The eComm company provides you an affiliate link. And then, you'll earn commissions anytime someone engages your call-to-action and uses it to buy the products offered on their eComm webpage.
Of course, your success in this endeavor relies on the quality of the traffic being driven into your content. If you're a newbie to affiliate marketing and have no idea where to begin, then I have the perfect solution for you!
Discover how you can create stunning contents that are generating leads and converting sales by slightly tickling the highlighted description below—
>>HERE'S MY BEST WORK-FROM-HOME RECOMMENDATION!
Well, I believe that's just about it!
Thank you for the time and effort in reading my Affiliate Marketing Mastery by Ivan Mana review!
And just for being here on my website, I am offering my eBook for Free. In it, I explain how I earn money while sleeping (and when I am awake too ?) with the 4-step method.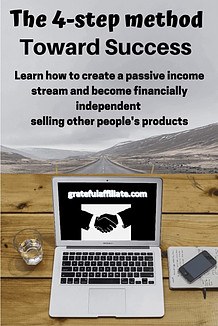 Just click on the button below and get your copy right now!

Until next time!
Peace!