Is Automated Commission Enterprise (ACE) Legit? Is it a scam? For today's topic, I'll help you determine whether they're a good investment or should you avoid them.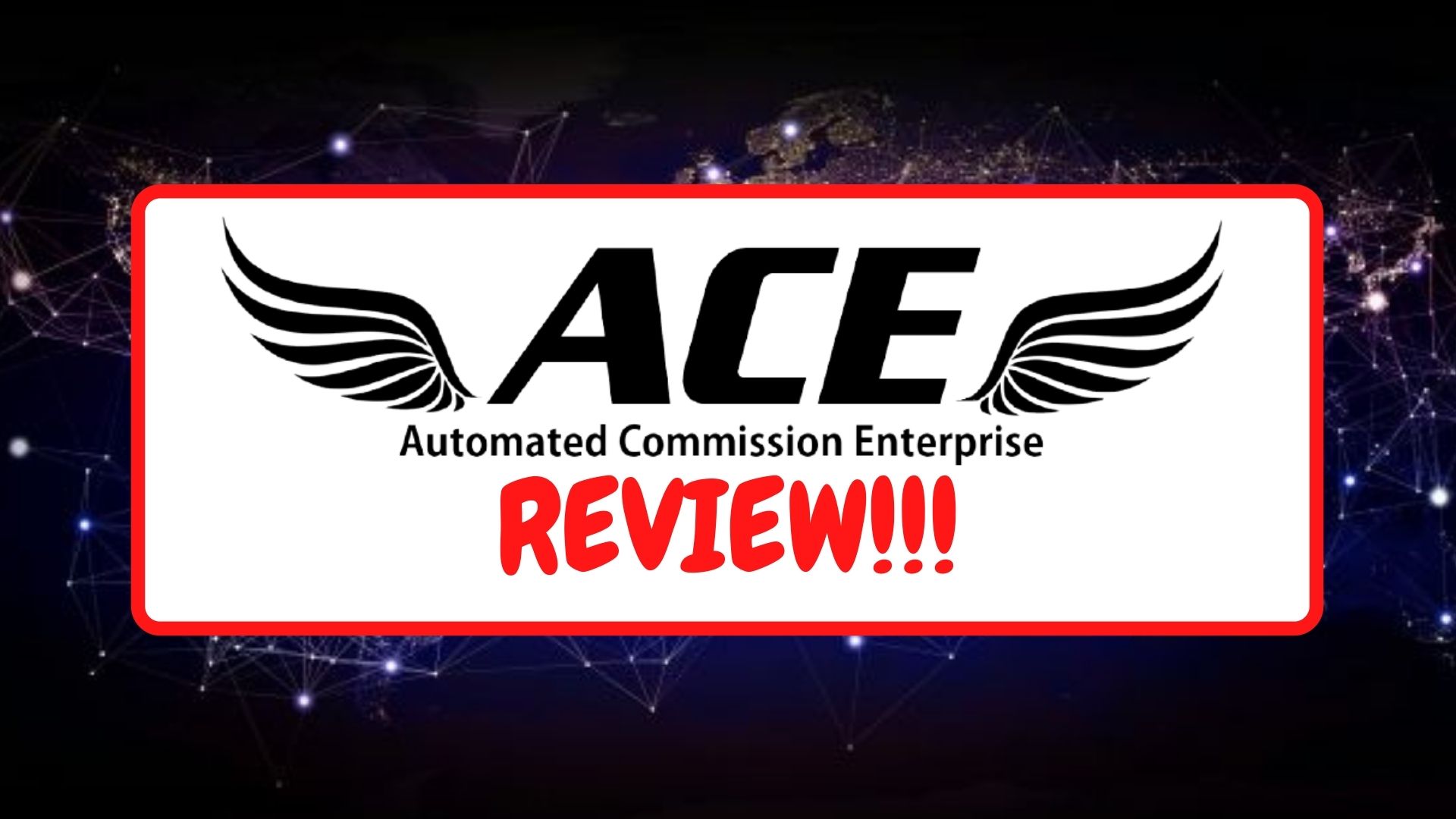 If you don't have any experience with any income opportunities online, starting an eCommerce business from scratch may seem a daunting task at first.
Promoting a brand through your content online may sound easy, but in reality, it would take months or even years before you gain some sort of traction.
Fortunately, there are tons of programs on the internet that sell pre-made materials or a done-for-you system. They're basically programs that have already created the structure, and all you have to do is to manage them.
And one example of such a program is called Automated Commission Enterprise. In today's topic, I'll provide analysis and help you determine whether they're a good value for your money or not.
But before I start today's topic, allow me to disclose that I am NOT an affiliate of Automated Commission Enterprise or in NO way promoting any of Omar and Melinda Martin's income opportunity programs.
So is the program a scam? Or is Automated Commission Enterprise Legit? Let's begin and find out…
Let's Meet the Founders: Omar and Melinda Martin
Omar and Melinda Martin are digital entrepreneurs that have made their fortune from affiliate marketing. The couple has been in the eCommerce industry and marketing tool creation business since 2007.
Starting an eComm webpage is definitely a challenging feat, to begin with. This is especially true if you have no nor little experience in the industry you're planning to venture into.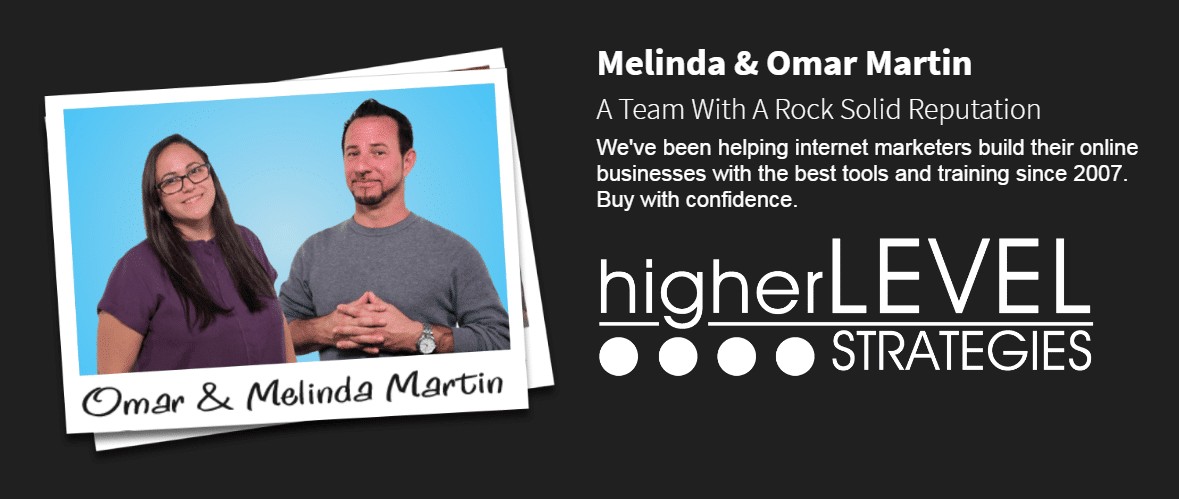 The founders understand this dilemma which is why they also included pre-made resources or a done-for-you system aside from the training videos. This means that your only remaining task is marketing the program through your website or social media content.
Other than Automate Commission Enterprise, they also own other systems such as the following—
Buzzinar List Building System and Viral Traffic Software
Rapid Profit System Training Course (I reviewed this program in the past, you can check out here if you like)
Funnel Boss Training Course and 26 DFY Funnels
Internet Selling for Newbies Video Training Course
Content Nitrous Video Course and Software Plugin Suite
My Unfair Advantage Coaching and Membership Site
Internet Marketing Clinic Webinar Training
How Much Automated Commission Enterprise Costs?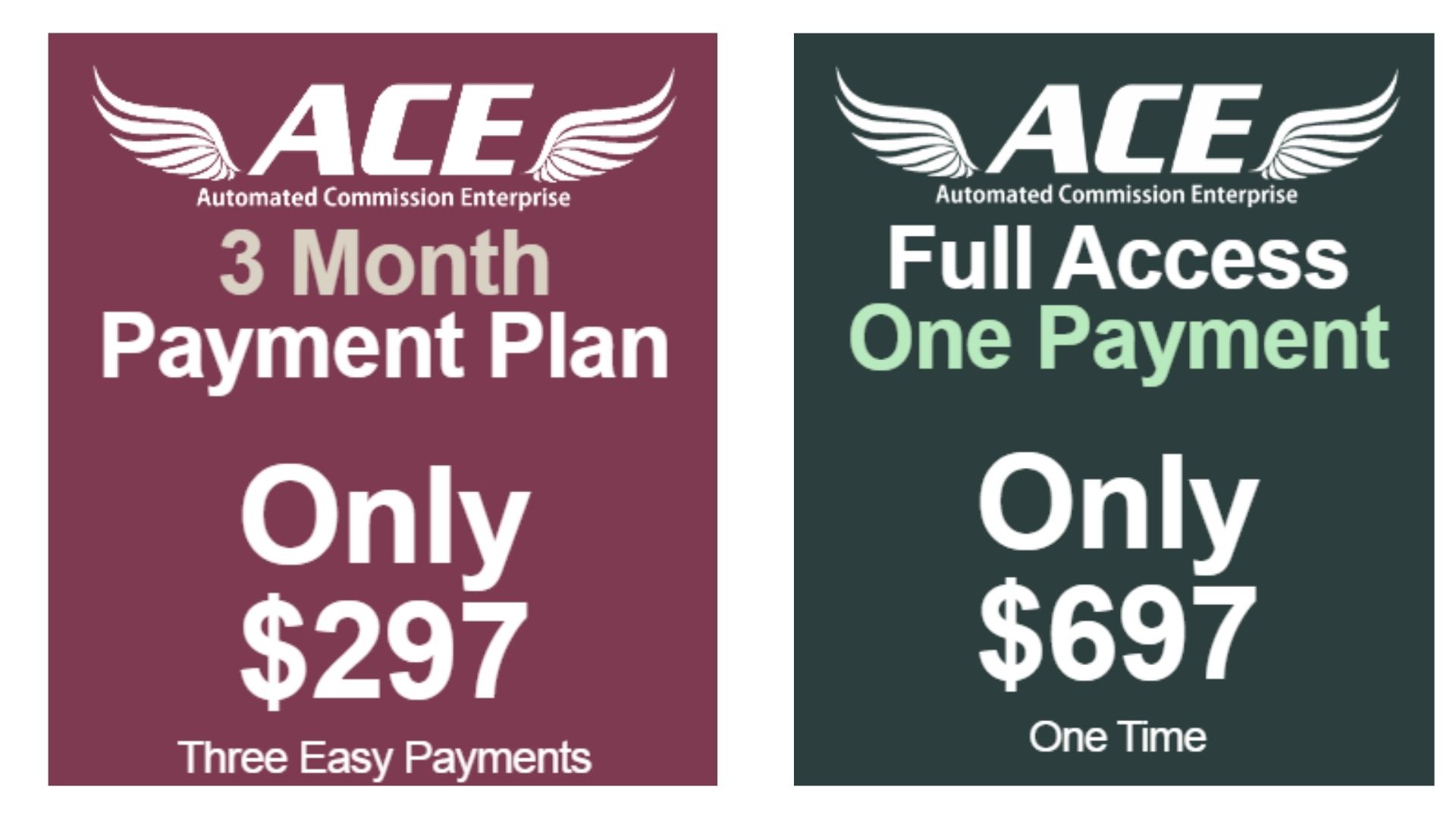 Automated Commission Enterprise offers one-time payment and installment payment plans.
Their one-time payment plan would cost you $697 to gain full access to the program. On the other hand, they also offer installment plans for those who don't have enough money at the moment. It's a three-payment plan for $297 per period.
As mentioned, the couple has created several other programs. Although it wasn't directly indicated that there are upsells, it is possible that there are indeed upsells because the same strategy is also employed in their other offerings like Rapid Profit System.
---
If you're looking for a cheaper program that can provide the same or even superior results, then you have to check out my top work-from-home recommendation!
---
In the following sections, I'll discuss what you'll get from signing up with their program. And explore the question—is Automated Commission Enterprise legit? And is the $697 cost a worthwhile investment? Let's continue…
What is Automated Commission Enterprise?
Automated Commission Enterprise is an affiliate marketing program that includes pre-made materials and training videos that are necessary to run your business.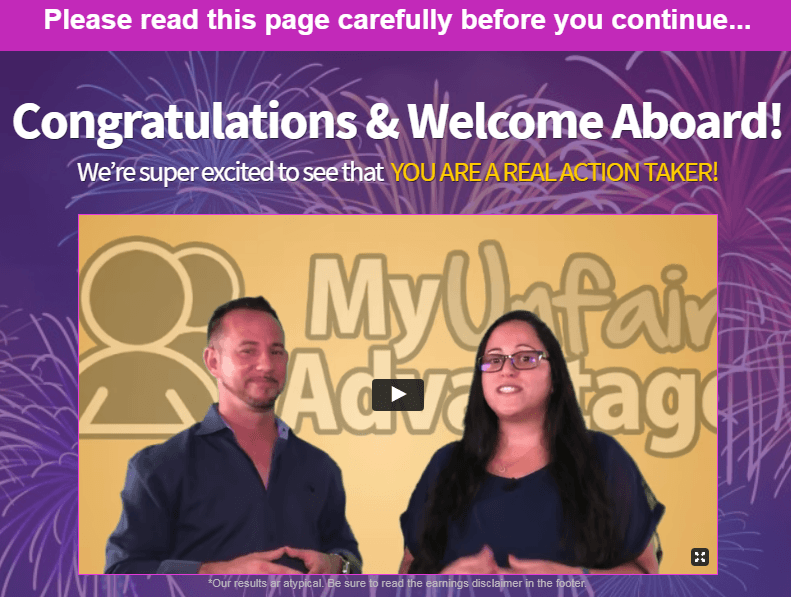 Once you've become an ACE member, Omar and Melinda Martin's program will provide you the following—
Automatic Approval
The founders say that your account will be approved immediately after the registration process is complete.
100% Commissions
A huge selling point of the program is that they claim that their members keep 100% of the commissions earned from each sale.
Over 115 Pre-made Email Campaigns
You no longer have to concern yourself about creating emails or structuring your funnels because the package includes pre-made contents that are tested and have worked for them.
Automatic Sales Funnel System
All of the funnel contents are already made for you, and you no longer have to structure or buy programs. All that is left for you to do is how you're going to market the products.
In addition, you're tracking system is set up to allow you to monitor your business' progress.
Access to Exclusive Automation Portal
There's no need to install an application or refer to sites for statistics. Your personal dashboard contains all the tools and materials you need to help you scale your business.
Loads of Marketing Materials
As an affiliate marketer, you need to be able to effectively promote your products effectively to generate leads and convert sales. Such tasks can be challenging, especially to newbies.
And to take off the pressure from such instance, the couples provide tons of marketing resources they'll need to promote their business.
Access to Training Videos
Aside from the materials and marketing tools, you'll receive, the member also gains access to training videos on the essentials of affiliate marketing.
60-day Personal Email
For the next 60 days, you'll receive personal emails from the Martin's in order to prevent you from the discouragement you'd experience as you conduct your business. However, I feel that this element shouldn't have a limit. They should email their member regularly to make their presence known.
I also reviewed similar income opportunities online in the past. You can check them out if you like—Ecom Academy Warrior, Freedom Breakthrough, and Elite Traffic Pro 2.0, just to name a few. Or, you can check the full list of reviews here.
Is Automated Commission Enterprise Legit? Is it a Scam? Or, is it Worth Your While?
Automated Commission Enterprise is not a scam. It is a legitimate program that provides training videos and other essential resources and tools on affiliate marketing.
So is the program worth investing in? If you have the budget to accommodate the full price, then I highly recommend the program!
I do believe that their marketing resources and affiliate marketing training would help you attain some level of success in eCommerce.
However, a con of the ACE system is the price. It's a bit expensive, and not everybody may have the capacity to avail of the system.
In any way, check out my best work-from-home recommendation for a more affordable program that can provide you valuable training on affiliate marketing!
What I Do LIKE About Automated Commission Enterprise
Legitimate
Omar and Melinda Martin are legitimate digital entrepreneurs who have published several online programs that aim to help achieve their members achieve financial dependence.
Quality Resources
The materials included in the program are tested and have worked for them. Aside from the resources, they also offer quality training that would help you understand affiliate marketing.
What I DON'T LIKE About Automated Commission Enterprise
Expensive
As good as it may be, Automated Commission Enterprise isn't exactly affordable. This is still the case even with the installment plan. I don't think that it may suit everybody, especially those who are particularly tight on their budgets.
Possible Upsells
As I pointed out earlier, the couples also own other programs. Thus, there's a possibility that you may have to pay for upsells as well, aside from the $697 price of ACE.
No Refund Policy
The program doesn't come with any refund policy. Therefore, you really have to think things through and be certain that you want to sign up with the program.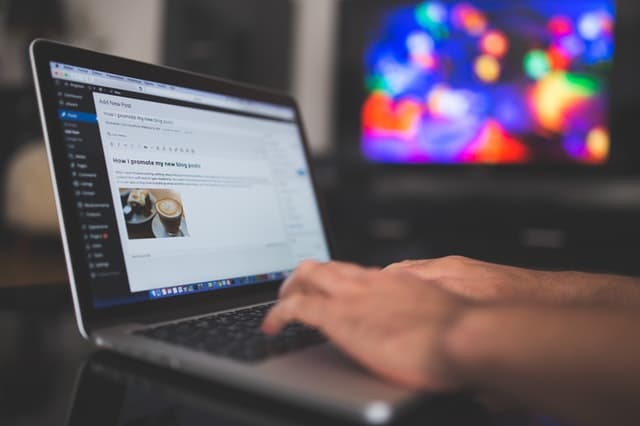 Final Thoughts
I hope my review for today has provided you sufficient information about the program and helped you in determining—Is Automated Commission Enterprise Legit? Is it a good value for your money? Or should you search for better programs?
As I emphasized earlier, if you have the budget to pay for the $697 cost of the program, then you can and should try their offerings for yourself.
However, let's continue to the last section of the article for a much cheaper alternative than the one we have discussed today…
How I Earn Income Online
Affiliate marketing is a popular source of income online. And it is rightfully so for several reasons—
Beginner-friendly
Cost-effective
Low risks
High and stable income
Not directly involved with product management and deliveries
Potential income is unlimited because you can market as many brands as you like
Yes, your main duty is to promote a brand by marketing them through your blogs or social media if you are an influencer.
You'll earn commissions anytime someone clicks your personalized affiliate link and then uses it to buy the products offered on the business' landing page.
However, you have to take note that your success in this type of eComm business model may rely on the quality of traffic being driven into your online site.
And if you're new to affiliate marketing and have no idea how to start, then you no longer have to worry! I got your back!
Do you see the highlighted description below? Give it a slight tickle, and I'll help you create a stunning website from scratch that's generating leads and converting sales—
>>HERE'S MY BEST WORK-FROM-HOME RECOMMENDATION!
Well, I believe we've covered sufficient grounds here!
Thank you for the time and effort in reading my "Is Automated Commission Enterprise Legit?" review!
I hope to see you next time! And just for being here on my website, I would like to offer you my FREE eBook. In it, I explain how I went from a complete newbie to a successful affiliate marketer using the 4-step method.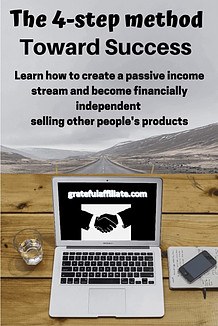 Just click on the button below and get your own copy today!

Peace!