In today's Elite Traffic Pro 2.0 review, I'll share my honest opinion on whether the course is worth your money or should you search for something else.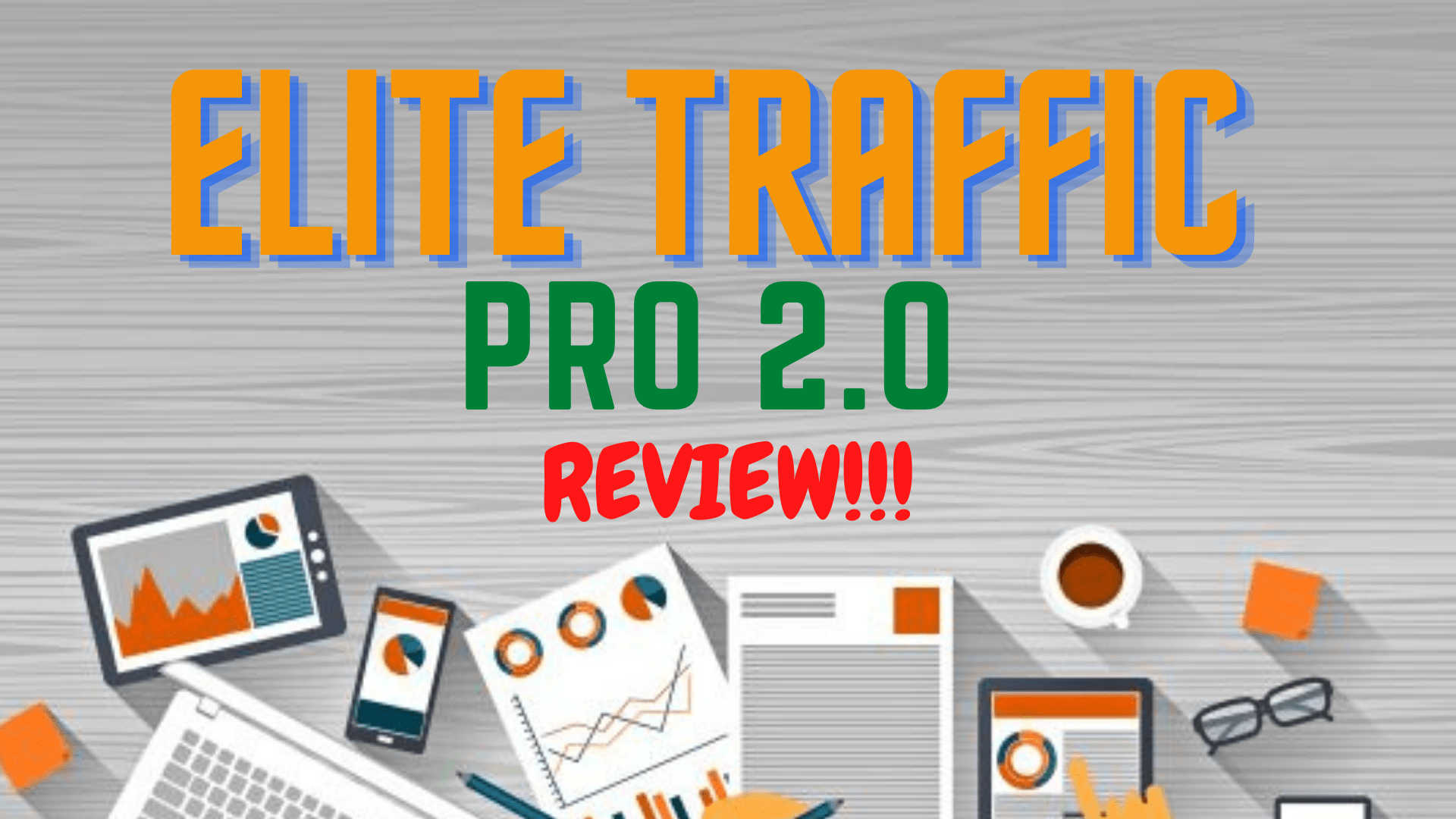 Welcome to my Elite Traffic Pro 2.0 review!
If you search for income opportunities online, I'm sure that affiliate marketing is among the top results alongside dropshipping and remote jobs.
And as you continue browsing the web, you might have come across Igor Kheifets' training courses. His sales pitch might have caught your attention, and you want to know more about how the program works and whether it's legitimate or just another scam.
And if this is your concern, then you have come to the right place!
In this article, I will provide you a thorough analysis of Elite Traffic Pro 2.0 and help you determine if they're truly worth every penny or not.
But before I begin, allow me to disclose that I'm NOT connected and an affiliate of Igor Kheifets and in NO way promoting any of his programs.
So without further ado, let's start today's topic…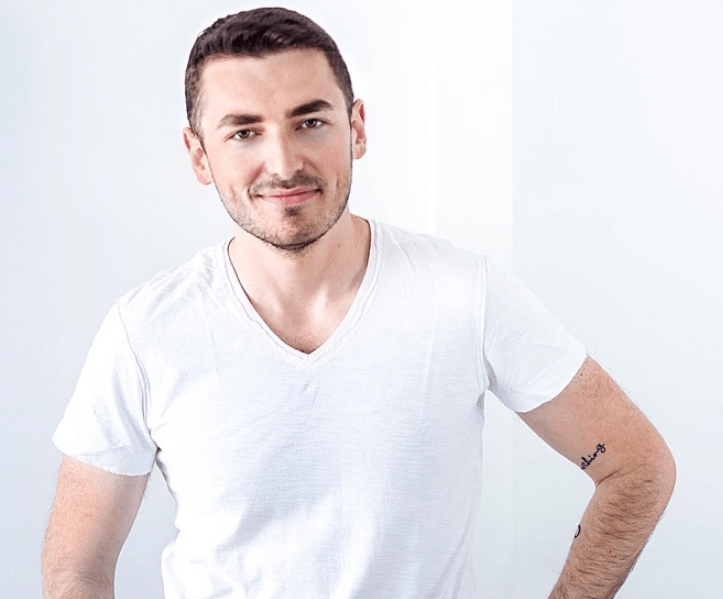 Who is Igor Kheifets?
Igor Kheifets is a prominent personality in affiliate marketing/digital marketing. He has been in the industry for quite some time now and has been well-known for his solo ads in his early years as an online entrepreneur.
For more information on his programs and teaching methods, you can visit his YouTube channel here.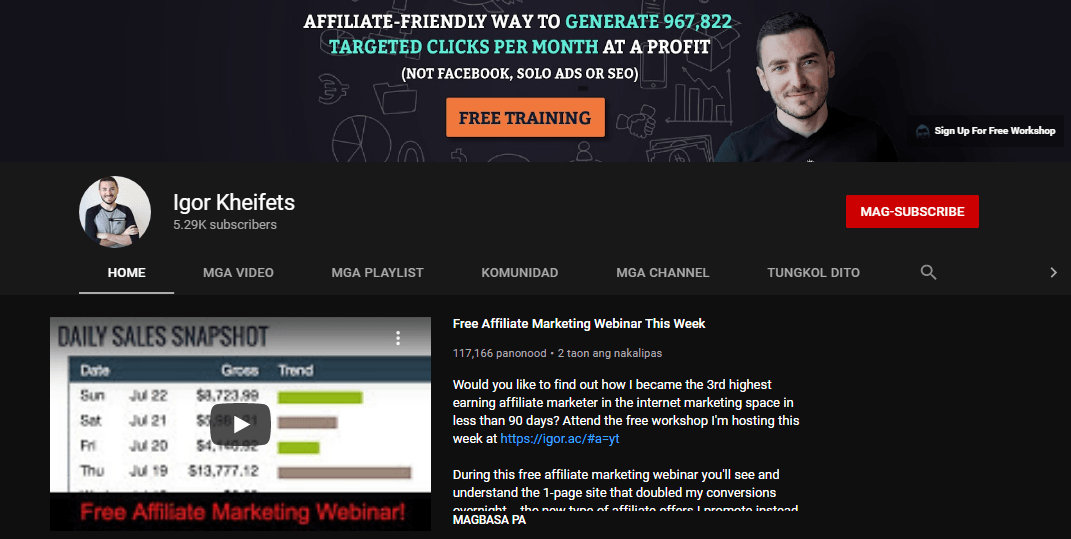 Aside from Elite Traffic Pro 2.0, he also owns another online training course called List Building Lifestyle. It is a program that offers a tutorial on email marketing.
The two mentioned programs are complementary and popular, especially to newbies in the world of internet entrepreneurship.
Let's continue with my Elite Traffic Pro 2.0 review and learn more about how the program works…
What is Elite Traffic Pro 2.0? And how much will it cost me to join?
Elite Traffic Pro 2.0 is an online training course that teaches the basics of affiliate marketing. You'll find various topics inside his program, but its main focus is on generating traffic and building a good email funnel.
I will explain more about how the program works in the next section of the article.
If you're considering signing up, you have to prepare a budget of at least $997.
The cost of the program is overpriced, considering the number of cheaper affiliate marketing courses on the internet. And if you're looking for a better alternative, then you have to check out my top work-from-home recommendation!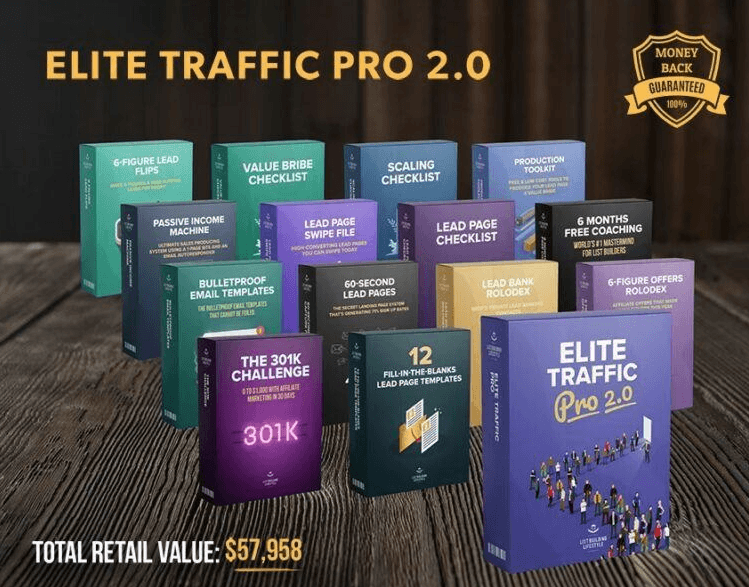 How Elite Traffic Pro 2.0 works?
You'll get the following courses if you decide to avail of Elite Traffic Pro 2.0—
60-pages Lead Pages
In order to generate traffic to your online site, you need to create quality landing pages and content first.
Now, this section of the course relays the essentials of building landing pages that convert.
Lead Page Swipe File
This part includes additional tutorials on formulating landing pages that generate traffic.
Lead Page Checklist
Now, this course involves creating disclaimers on your landing pages that are legally compliant. It also guides you on its placement without sacrificing the websites' design.
Value Bribe Checklist
It involves strategies on how to arouse your audiences' curiosity to gain traffic without giving away too much information.
Production Toolkit
For this section, Igor provides you with his recommended low-cost tools to drive more traffic to your online site.
Traffic Scaling Checklist
The course shares its checklists in helping you determine whether to scale up an ad or kill it.
Private Rolodex of Lead Banks
As the title suggests, it involves a list of lead banks that can help you improve traffic as you scale up your ads
Passive Income Machine
Again, it includes creating a lead page that generates positive results. In addition, Igor will also teach you the basics and how to set up email autoresponders.
Six-figure Offers Rolodex
In affiliate marketing, it is important to find products that have the potential and a brand you believe can provide great value to your audience.
With that being said—this section is all about finding the right products to promote that are aligned with your preference.
Twelve Affiliate Email Templates
It is literary what the title suggests—a collection of twelve email templates in promoting the brands of your choice.
Six-figure Lead Flips
This section of the training course includes generating leads and flipping them for profits. In addition, they'll claim to gain profits even without the need to promote any products.
Elite Traffic Pro 2.0 has more digital products to offer. You check Igor Kheifets' official website for more information.
I've also reviewed other online courses in the past that covers affiliate marketing. You can check them out if you like—Super Affiliate System Pro, Affiliate Dojo, and 98 Unlimited, just to name a few of them.
Is Elite Traffic Pro 2.0 a scam?
Based on the information I've gathered, Elite Traffic Pro 2.0 is not a scam. It is a legitimate program that offers courses on the basics of affiliate marketing.
The program does provide valuable insights into affiliate marketing and may indeed yield positive results.
However, the only downside of Elite Traffic Pro 2.0 is the programs' overpriced cost. And I say overprice because there are many cheap alternatives on the internet that can provide the same or even better results.
If you have the budget to cover the cost, then by all means, you can try his program.
But if you're looking for a better option, then you better check out my top work–from-home recommendation!
What I LIKE about Elite Traffic Pro 2.0
Good refund policy
If you are not satisfied with the program and it didn't provide expected results, you can easily ask for refunds within 30-days from the date of purchase.
Such a feature is a huge plus because it is rare for many online training courses with a high level of transparency and confidence in their program.
Value training on affiliate marketing
Igor Kheifets offers quality affiliate marketing training that can truly yield positive results to some of his clients.
Igor Kheifets is legitimate!
Igor Kheifets is in the digital marketing business for a long time now and has experienced tons of success. Therefore, he is an authority in the field, and you can absolutely trust him in teaching you the proper ways of affiliate marketing.
What I DON'T LIKE about Elite Traffic Pro 2.0
Super expensive
The only flaw of the training course is its super high price. And I'm not even sure if the program has recurring charges or upsells after you signed up.
As I emphasized earlier, although Elite Traffic Pro 2.0 is legitimate, it may not work for everybody. Thus, some people may lead to believe that they were scammed if it didn't provide the results they're expecting.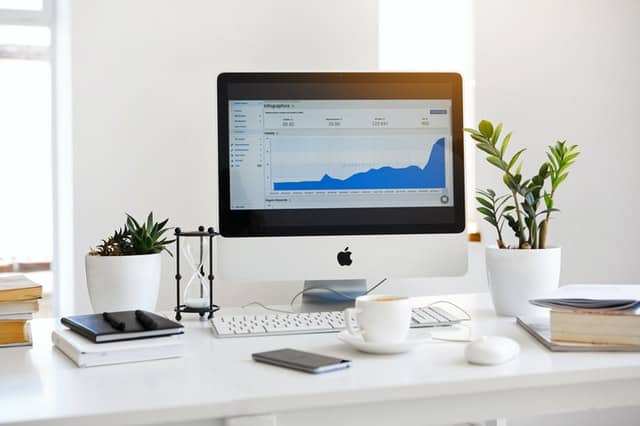 Elite Traffic Pro 2.0 review: Final thoughts
I hope my Elite Traffic Pro 2.0 review has provided you the answer you need in determining whether the online course is worth your money or not.
Although Igor Kheifets is legit and does share his insights on the essentialities in affiliate marketing and email marketing, I can't recommend them completely, especially for people under a tight budget.
Yes, it may provide positive results to some of his clients, but I'm sure that this won't always be the case for everybody. The program is not foolproof, and it is definitely an expensive failure if the training didn't deliver the expected results.
Such instance may lead some of his clients to believe that he is a con artist considering the sum of money they've invested and only to find out that it didn't work out for them.
Anyway, let's continue to the last section of the article, and I will show you a source of income online that will not break the bank…
How I earn income online
Affiliate marketing is the number one choice of many people worldwide for many obvious reasons, and it includes the following—
It suits all levels of experience
100% legitimate
It yields significant income
It is a reliable source of income
Guaranteed no upsells
It is free, to begin with
No risks
And most importantly, potential income is unlimited because you can advertise as many brands as you like
And yes, your main responsibility as an affiliate marketer is to be a brand ambassador and promote their products or services to your audience.
The online business will provide you a personalized affiliate link that you're going to attach to your content. And then, you'll earn commissions every time someone engages the link and use it to purchase the offerings on the landing page of the brand you're marketing.
Since affiliate marketing relies on the number of your audience and content engagement, your success in this field deeply relies on the quality of traffic being driven into your online site(s).
If you're a complete beginner and have no idea where to start or a struggling digital marketer, then worry no further. I got the perfect solution for you!
Give the description below a slight tickle and discover how you can create a stunning website from scratch that's driving a lot of traffic—
>>HERE'S MY BEST WORK-FROM-HOME RECOMMENDATION
Well, I believe that is just about it!
Thank you for the time reading my Elite Traffic Pro 2.0 review!
And for being on my website, you can grab a copy of my free e-Book: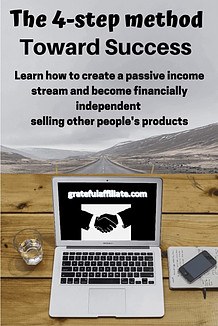 Just click on the button below and get your own copy right now!