Welcome to my Freedom Breakthrough review! For today's topic, I'll help you determine whether Montoya's course is legit or a scam that you should avoid.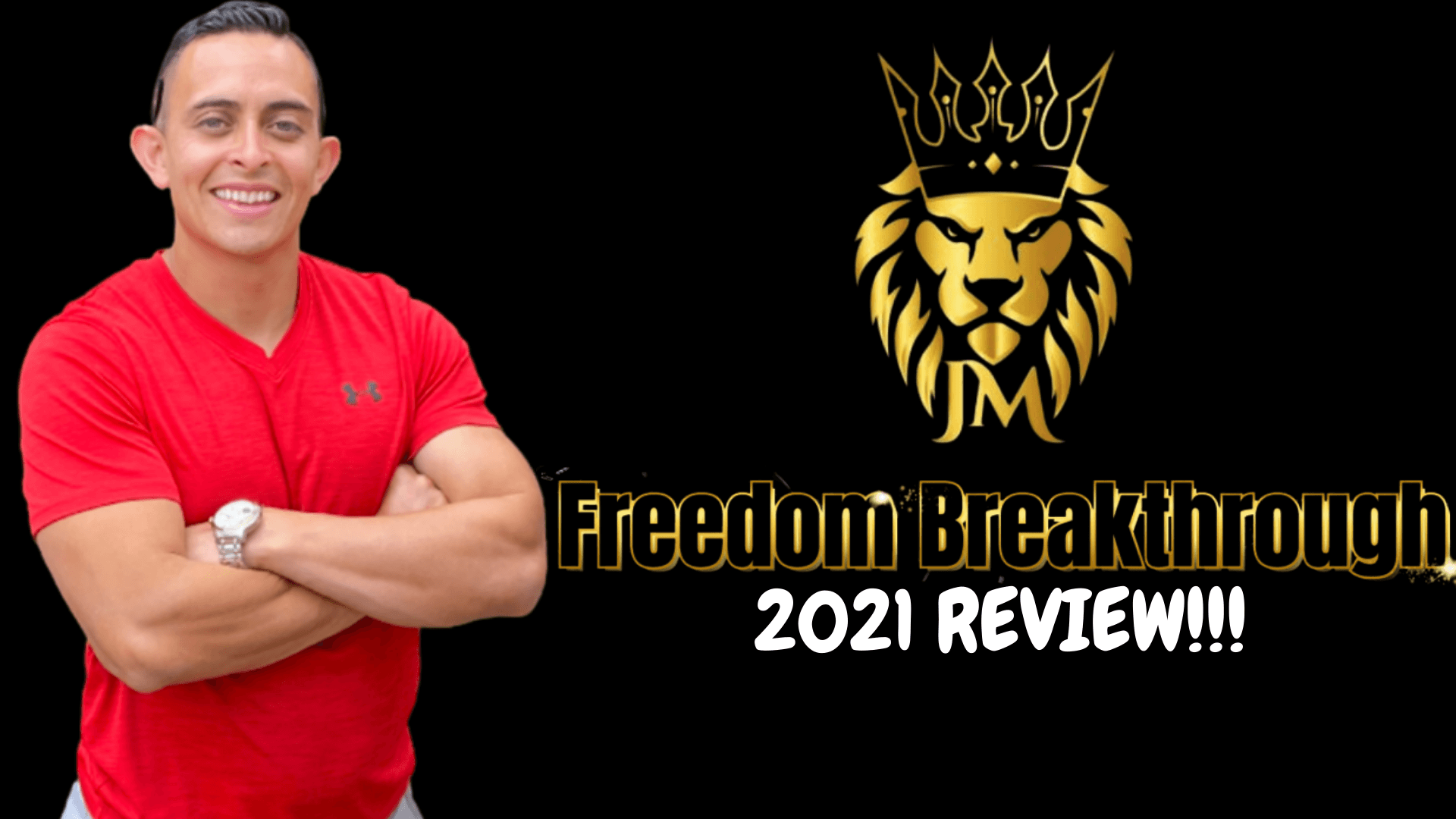 Two of the hottest trends today in eCommerce are affiliate marketing and dropshipping. And the primary reason why this is the case is because of how high the potential income would be once you attain the set of strategies that works for you.
You would find many programs on the internet claiming that they have the solution to your concerns. And with so many results online, the challenge is finding the legitimate courses that could truly deliver you the financial abundance you desire.
Among those tons of programs that you would find online is Jonathan Montoya's Freedom Breakthrough.
And I guess that you are here today because you want to know if the program is legitimate or just another scam. If so, then you have definitely come to the right place!
In today's topic, I will provide you a thorough analysis of the program and whether they're a good value for the money spent or should you avoid them and find another else.
But before I begin, let me disclose that I am NOT an affiliate of Jonathan Montoya and in NO way promoting any of his programs.
So without further ado, let's begin my Freedom Breakthrough review…
Who is Jonathan Montoya?
Jonathan Montoya is a digital marketer and social media influencer that gained massive success through affiliate marketing.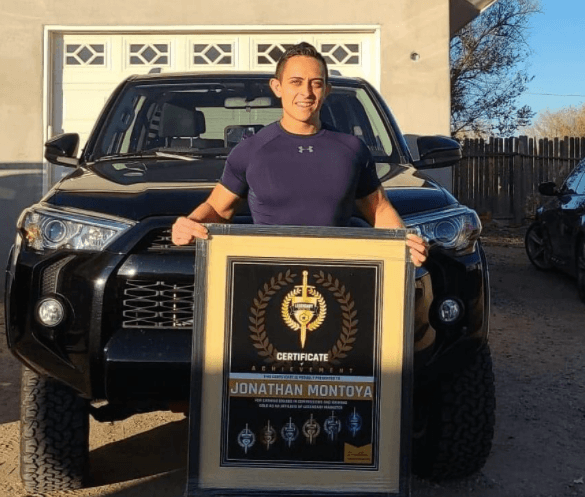 Like many of us, he used to have a stable 9 am to 5 pm job as an engineer. However, he was very unsatisfied with his current condition and was in serious debt.
One day, he decided to change his life and discovered the incredible potential of affiliate marketing. What's noteworthy about this story is he claims that he was able to turn his life around in just a short period.
He is also an instructor for Udemy's Passive Income Lifestyle, which he named his YouTube channel after.
Another remarkable thing about Jonathan is his ability to improve his influence on social media.
As you'll see in his YouTube channel, he was able to obtain a huge amount of followers within only three years of existence.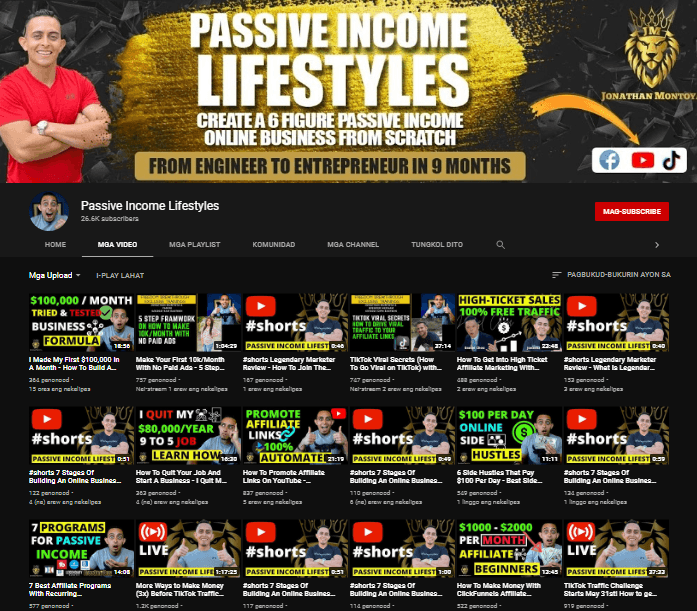 I brought this up because he is definitely knowledgeable in generating leads from social media. If you prefer Facebook or YouTube as a means to do affiliate marketing, then he can surely help you with your goals.
Let's continue with my Freedom Breakthrough review and find out how the program works…
What is Freedom Breakthrough? And how much does it cost?
Freedom Breakthrough is a training program that offers online classes on the basics of affiliate marketing and how you can optimize your content to generate leads.
His courses also include learning how to use sales funnels in advertising the brand you're representing.
A huge plus of the program over other courses is that the lessons are practical and straight to the point—no nonsense topics like a long discussion on motivation, goal-setting, and mindset.
It is also updated regularly and fairly comprehensive but very understandable.
However, you have to prepare your budget if you're considering signing up for Freedom Breakthrough because it'll cost you $997.
If you don't have a sufficient budget to pay for the program, then don't lose heart because there's a more affordable alternative that can provide you the same or even results—check out my top best work-from-home recommendation.
How does the Freedom Breakthrough work?
One of the things I like about Jonathan Montoya's program is he didn't focus that much on mindset. It's refreshing to tell you honestly. And I applaud him for that.
I don't get some gurus with extensive lessons on mindset. Like we already know what we want and are highly motivated to change our lives for the better—that is why they purchased your program in the first place!
What clients need is an effective blueprint that will guide them into financial independence and not some inspirational or mindset crap.
You'll find none of such nonsense in Freedom Breakthrough. Instead, you'll get practical lessons that are essential in your growth in the industry.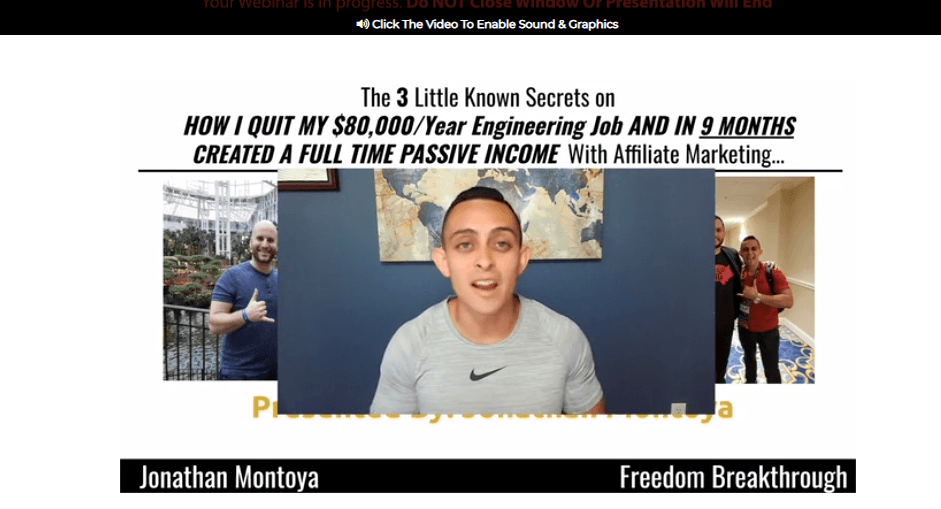 Below is a summary of the courses included in Freedom Breakthrough's affiliate marketing program—
First Module—Picking the Perfect Affiliate Niche
For the first lesson, Jonathan will guide you on choosing the right niche that perfectly suits your preferences.
In eCommerce, selecting the right niche is vital because it generates a stable flow of income that establishes loyal audiences as well. In addition, engaging in the right niche allows you to promote the brand to a target market in a way that they can relate to.
Second Module—Creating your Affiliate Website
In the second module, you will learn how to create an optimized webpage that's generating leads.
Creating a website may seem daunting to many, especially to those without any experience. But it is possible
Third Module—Getting on the First Page of Google
The next section is all about SEO (Search Engine Optimization) basics and how you can optimize your web page to make it SEO-friendly.
Having the capability to optimize your content gives you a better chance of ranking higher in search engines. As a result, you increase lead generation and improve sites' overall performance.
Fourth Module—The Perfect Affiliate Funnel
Another important element in generating leads is through sales funnels.
For this section of the training, you'll learn how to take advantage of funnels to help you increase your income.
Fifth Module—Email Marketing Mastery
Email marketing is the art of building and maintaining your relationship with your audience.
It is a critical tool in affiliate marketing because one short and simple email message can deliver significant traffic if you are able to do it right.
Sixth Module—Free Traffic with Facebook
Another favorite mode of lead generation by affiliate marketers is through social media.
The sixth module teaches you how you can particularly use Facebook in driving traffic into your content.
Seventh Module—The King of Evergreen Traffic – YouTube SEO Mastery
YouTube is the second most used social media application in the world (just behind Facebook).
As the title suggests, this part of the training provides you the essential elements of optimizing your YouTube content.
Eighth Module—Free Traffic with TikTok
TikTok is a Chinese social media application that is used to create short-form videos. These contents are primarily used for entertainment and educational purposes.
It has been around for quite some time now, but its popularity greatly increased during the peak of the pandemic last year.
The platform particularly appeals to the younger generation. Therefore, it makes a suitable medium for promoting trendy products that would suit their taste.
Ninth Module—Paid Traffic with Google and YouTube Ads
In the following course, Jonathan teaches you the basics of gaining traffic through YouTube Ads and Google Ads. He also shares his strategy on how you can use them to generate more leads.
Tenth Module—Paid Traffic with TikTok Ads
In the tenth module, you'll learn how to generate traffic using TikTok Ads.
Eleventh Module—Paid Ads with Facebook Ads
In the last section of the program, you'll learn the essentials and techniques in improving traffic and increasing sales with the help of Facebook Ads.
I also reviewed several income opportunities online that you may want to check out. It includes—List Leverage, MYIGGA, and Freedom Launchpad.
Is Freedom Breakthrough a scam?
No. Freedom Breakthrough by Jonathan Montoya is definitely not a scam.
You are in perfectly good hands if you're considering signing up with them. It is a legitimate online training program that offers courses on affiliate marketing.
Again, the courses included are high quality and practical. However, the only con of Freedom Breakthrough is the high price of the program.
If you're looking for a more affordable affiliate marketing program that can deliver you the same or even better results, then you have to check out my best work-from-home recommendation!
What I do LIKE about the Freedom Breakthrough course?
Updated lessons
The courses are regularly updated in response to the ever-changing landscape in eCommerce.
Practical lessons
What I particularly like about Freedom Breakthrough is that the lessons are practical and straightforward.
Legitimate!
Jonathan Montoya's Freedom Breakthrough is legitimate.
What I DON'T LIKE about the Freedom Breakthrough course?
Expensive
The only downside of Freedom Breakthrough is its $997 price tag.
Final Thoughts—Freedom Breakthrough review
I hope today's Freedom Breakthrough review has delivered you some of the important points of the program and somehow helped you in determining whether it's worth your while or not.
Yes, I agree with Jonathan Montoya that affiliate marketing is a very lucrative source of income online. Also, his program does provide a lot of quality lessons on how you can succeed with this eComm platform.
However, my only concern with the program is its high price. The $997 cost of Freedom Breakthrough may not suit all lifestyles, especially those under a tight budget.
If you can accommodate the full price of the program, then Freedom Breakthrough is definitely a good course to invest in.
But if you don't have the budget and looking for a more affordable program that can provide you the same or even better results, then let's continue to the last section of the article…
How I earn income online
If you're a newbie to online entrepreneurship, then the best platform to start with is affiliate marketing. Not only that it suits levels of experiences, but it is also more advantageous compared to other eCommerce platforms for many apparent reasons, and it includes the following—
Risk-free
It is a higher and more stable source of income
It is budget-friendly and free, to begin with
100% legitimate
Your potential income is unlimited because you can basically advertise as many products as you like
Yes, your main task is to represent a brand by promoting their products through your online content or influence if you have an ample amount of followers on social media.
You'll earn commissions every time someone engages the link and uses it to buy the products in the listings of the eComm page.
But you have to take note that your success in affiliate marketing heavily relies on lead generation or the quality of traffic being driven into your sites' content.
If you're a complete beginner to the entire concept of this type of income opportunity online or a struggling affiliate marketer, then you no longer have to worry any further because I have an excellent solution for you…
Give the highlighted description below a slight tickle and discover how you can create a stunning webpage that's driving tons of traffic into your contents—
>>CLICK HERE FOR MY TOP WORK-FROM-HOME RECOMMENDATION!
Well, I believe we've covered sufficient grounds here!
Thank you for the time and effort in reading my Freedom Breakthrough review
And just for being here on my website, let me offer you my FREE eBook: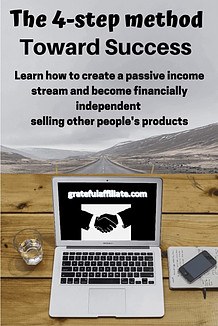 In it I explain my method of earning money while I sleep (And while I'm awake of course). Get your copy today by clicking on the button below: