Is Drop Servicing University legit? Or is it a scam? For today, I'll help you determine whether the program is a good investment or not?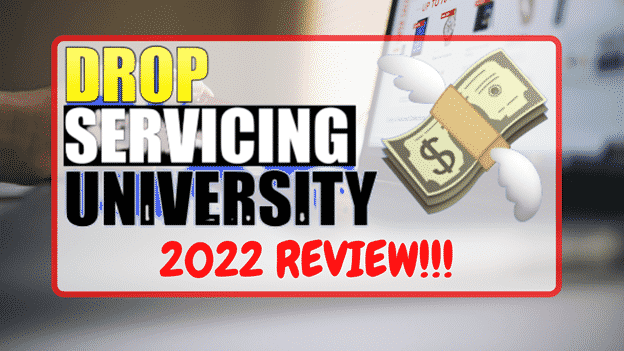 Is Drop Servicing University legit? Or is it a scam that you should stay away from?
There are not many drop-servicing courses you'll find online. And this is the case because they're relatively more challenging to manage compared to traditional dropshipping.
With this being said—there's a good chance that you have come across Jay Froneman's Drop Servicing University training program when you search for legitimate courses online.
And if you want to know whether the program is the right one for you, then you have come to the right place.
But before I begin, allow me to have this moment to disclose to you that I am NOT representing or affiliated with Jay Froneman. I am NOT promoting any of his products as well. And I won't earn any commissions if you decide to avail of the training program.
This article is my honest take and unbiased opinion about the effectiveness of the program and its value for money.
So without any further delays, let's begin…
Let Meet the Creator of Drop Servicing University 
Drop Servicing University was established on April 02, 2021, and it is the brainchild of a social media influencer from South Africa named Jay Froneman. He is particularly well-known for his various topics on how to make money online.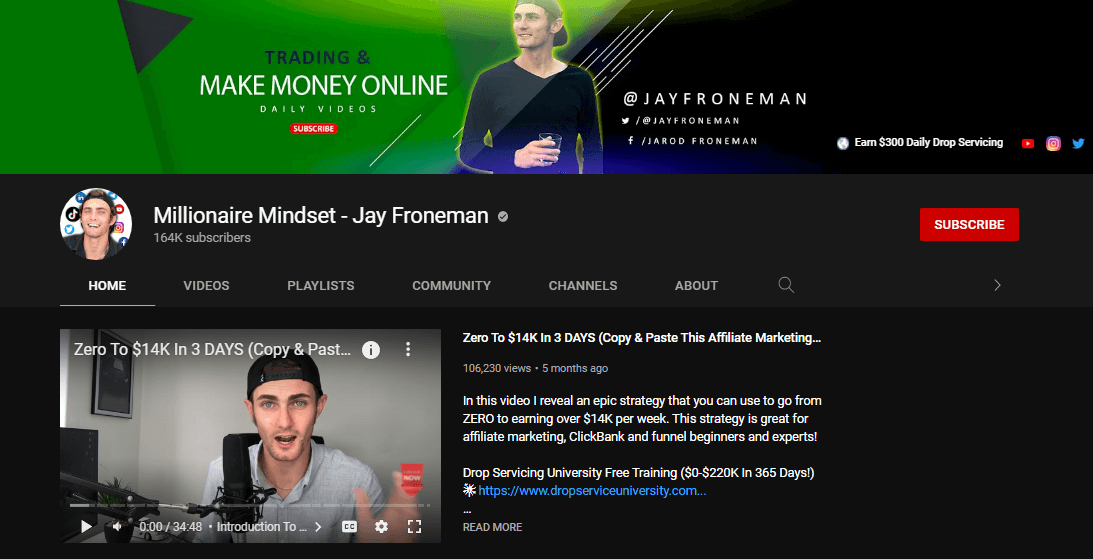 Also, his YouTube channel Millionaires Mindset is quite popular that has approximately 164K subscribers at the time of this writing. On other social media platforms, he has 16.8K followers and 958 followers on Instagram and Twitter, respectively.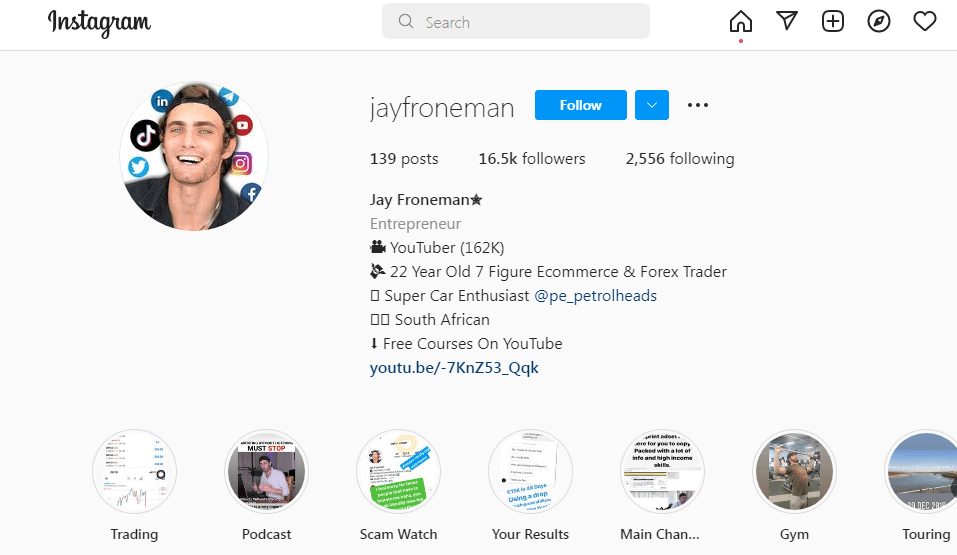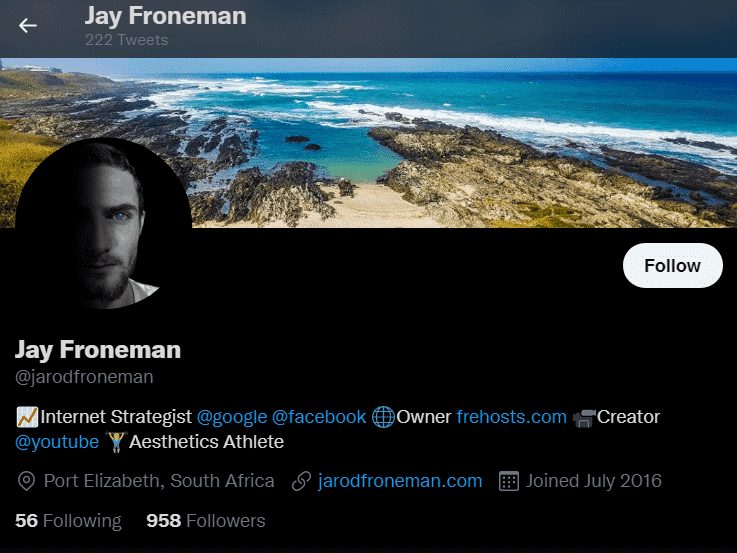 It also appears that he also owns another under the domain name of jayfroneman.kartra.com.
I'm not sure what is his exact net worth in the drop servicing industry, but I was able to find that Jay's net worth as a YouTuber as of January 24, 2022, is only $10,710, according to strata.yt.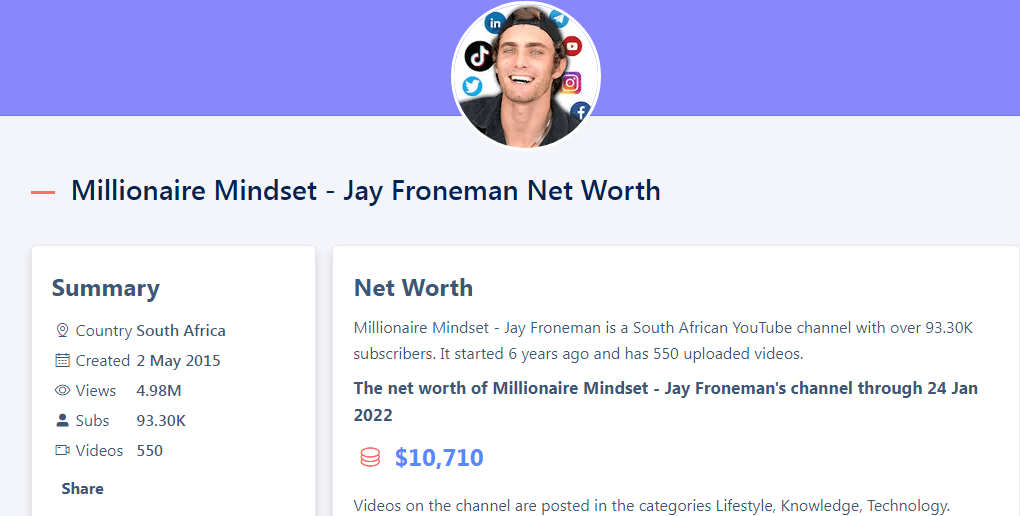 So does this affect his credibility as a digital entrepreneur? Is Drop Servicing University legit?
Or should you move on and search for other online training programs?
Let's continue with my review and find out the answers…
What is Drop Servicing University?
When the term dropshipping is mentioned, I bet most people would immediately associate them with product delivery. However, there's another form of dropshipping that renders services instead of tangible commodities.
Drop Servicing University is basically an online training program that teaches you how to start and manage your online service store.
But how does a drop service work?
Well, it's just basically the same with a typical online dropshipping website. The only difference is that the page comprises available services that a specific company or agency offers.
The services offered under this business model are mostly related to online work such as website development, content writing, copywriting, social media ad managers, etc.
The platform is also called white labeling or service arbitrage because you acquire clients for a specific price and hire freelancers that are apparently less expensive to complete a project.
The only issue with drop servicing is that they can be a little more challenging to manage. First of all, there's no accountability because you are basically over-relying to a number of freelancers.
Next is that you do not only have to keep your customer satisfied, but the freelancers you are working with as well. You'll keep your customers if they're happy with the service, and you'll retain the freelancer if they're content with the payout.
This is my first review of a drop servicing program. But I've reviewed several dropshipping training courses in the past. You can check them out if you like—Performance Dropshipping, 7 Figure Seller Summit, Ecom Everything, and Ecom Academy Warrior, just to name a few of them.
But if you're looking for a much better alternative than Drop Servicing University, then you have to check out my best work-from-home recommendation!
What's Inside the Training Program?
The course comprises a total of 57 videos that covers a wide array of topics on the essentials of starting and maintaining a drop servicing business.
Some of the topics included in the program are the following—
How to cultivate the millionaire's mindset
Branding
How to find trending services around the globe
Where to find online stores that suit your budget
How to build traffic
Google Ads and other drop servicing combo
Creating a drop servicing business without a site
Jay Froneman's Imported Drop Servicing Agency
The training course also features Private Mastermind and Customer Support.
The Private Mastermind, in particular, is Jay's community of people who have enrolled to Drop Servicing University. On the other hand, you're also granted special access to communicating with Jay and his team of experts.
How Much is the Cost of Drop Servicing University?
The cost of Drop Servicing University is $397. However, you'll get a coupon with a value of $200. Thus, it gives you a total amount due of $197.
I'm not sure, though, if there are any upsells after you have registered to the program.
In any case, I believe that the total asking price is fair enough. However, there are better alternatives around that are way more affordable yet can deliver quality results.
However, a huge drawback is that the program does not offer any refund policy.
Also, you have to take note that this isn't the only expense you're going to make. You have to consider the startup cost, maintenance, and other miscellaneous expenses necessary to keep your business going.
With this being said, and based on my experience, you may need to prepare a budget of at least $1,000.
And if you are indeed looking for the best option that fits your preferences, you better try my top work-from-home recommendation!
Is Drop Servicing University Legit? Or is it a Scam after all?
If you're considering Drop Servicing University, then you'd be happy to know that the training course offered by Jay Froneman is legitimate.
What I LIKE about Drop Servicing University
Here are some of the noteworthy features of Drop Servicing University—
Legitimate
First and foremost, Jay Froneman is a legitimate digital entrepreneur and social media influencer you can put your trust to.
Affordable
The second is that the training course is relatively cheap when you compare them to other dropshipping programs around.
What I DON'T LIKE about Drop Servicing University
On the other hand, we also have to take note of the disadvantages of the program—
No Money-Back Guarantee
As mentioned, Drop Servicing does not offer any refund policy.
Expensive Business Model
The startup and the cost of maintaining the business could be pricey. As I explained earlier, you may need to prepare an initial budget of at least $1,000 to kickstart the venture.
Final Thoughts
I hope the review I have prepared for today has provided you with the essential information you need for this all-important question—is Drop Servicing University legit? Is it a good value for your money?
If you're truly serious about starting your own drop servicing business, I do believe Jay Froneman's training course would greatly aid you in achieving your goals.
However, if you're looking for a platform that's less risky and highly cost-effective, then there are better alternatives you can turn to and help you become more financially independent.
And if this is the case, let's continue to the last part of the article, and I will show an income opportunity that's far better than dropshipping or drop servicing…
How I am Earning Reliable Income at the Comfort of My Home
When we search the web for the most stable source of income online, I'm sure you'd find affiliate marketing among the top list of results in your Google search.
And this is the case because they're very popular, especially to people who are new to eComm—the platform is beginner-friendly and suits all levels of experience.
In addition, many prefer them over any other platforms for several apparent reasons, such as the following—
It is cost-effective
The eComm platform is 100% legitimate
It possesses a very low risk
No inventory management or shipment involved
Your potential gains are unlimited since you can promote as many businesses as you like
And as you might've already guessed, your primary task in this type of business is to represent a business by promoting their products through your online publications such as blog posts, video blogs, or other forms of social media content.
And then, you earn commissions every time someone clicks your personalized affiliate links and uses them to purchase their offerings.
Of course, your progress in affiliate marketing relies on the quality of traffic being transmitted to your content.
It may sound daunting at first, but you can achieve success if you have the right tools and skills, to begin with. With this being said—I have something to share with you that should put all your doubts away.
Consider giving it a slight tickle and discover how you can create stunning contents that are attracting quality leads from scratch—
>>HERE'S MY BEST WORK-FROM-HOME RECOMMENDATION!
And to show my appreciation, I'm also giving away my book to help you kickstart your affiliate marketing endeavor—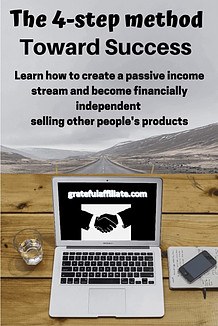 That's just about it!
Thank you for reading my "Is Drop Servicing University Legit" review!
I hope to see you next time!
Peace!