Welcome to my 7 Figure Seller Summit review! For today, I'll help you decide if Gary Huang's platform is worth your while or not.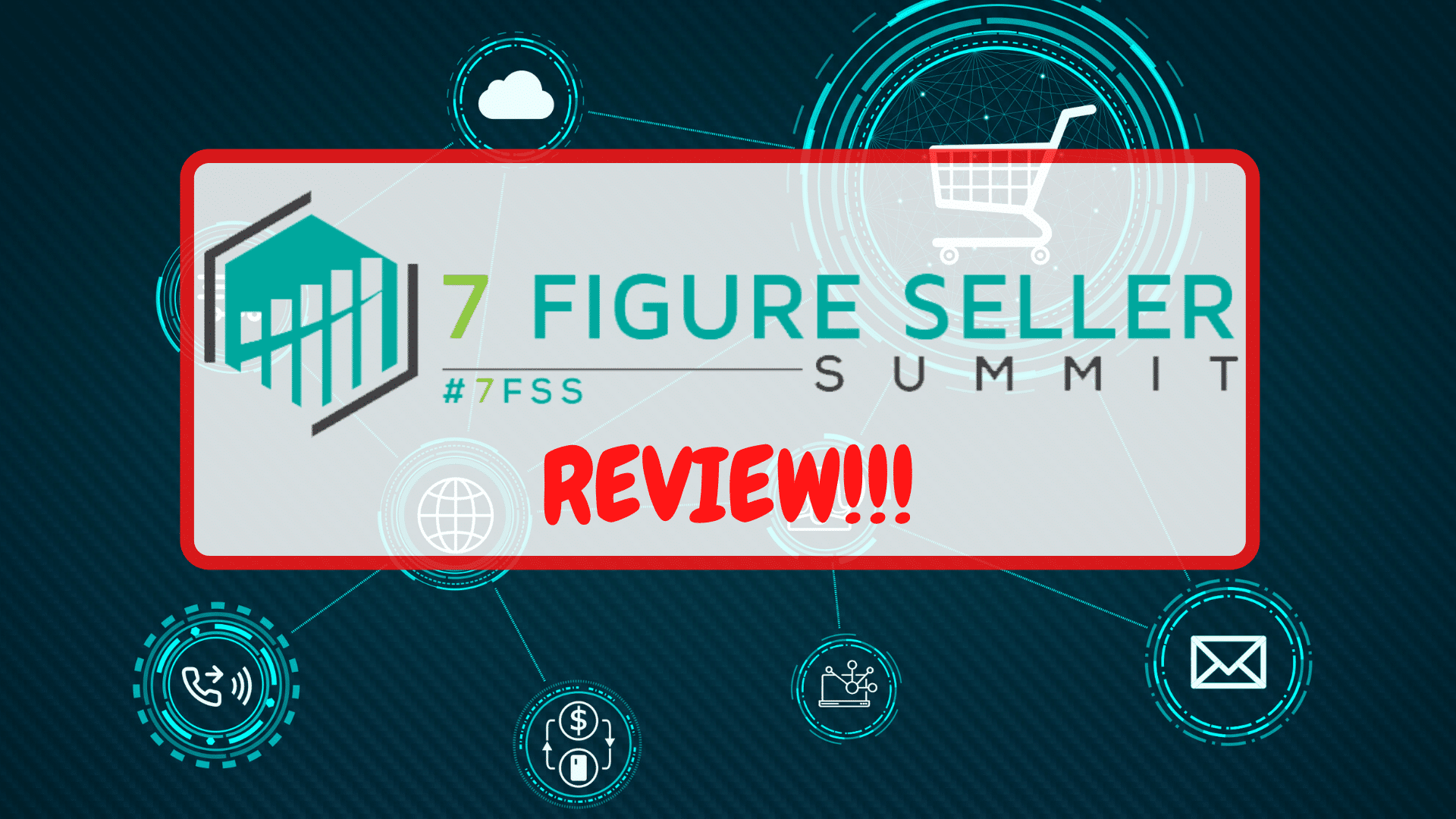 Welcome to my 7 Figure Seller Summit Review!
Since the introduction of the internet in the 90s, eCommerce has significantly boomed in the last few decades.
Back in the day, the prospect of making a living online is far-fetched to many. However, that's no longer the case today, and lots of people are now seeing the great potential of eCommerce.
And if you are one of the people looking to take advantage of digital entrepreneurship, I'm sure you might have come across Gary Huang's program along the way.
He appears legit, but if you want to be sure if he's the real deal, then today's topic is written just for you!
But before I start, allow me to have this opportunity to disclose that I am NOT an affiliate or representing Gary Huang in any way.
This content is my honest and unbiased review of his program to help you make the decision of whether the 7 Figure Seller Summit is worth your time and money or not.
So without any further delays, let's begin…
Let's Meet the Founder of 7 Figure Seller Summit
Gary Huang was born and raised in Los Angeles. However, he has been residing in Shanghai, China, since 2008.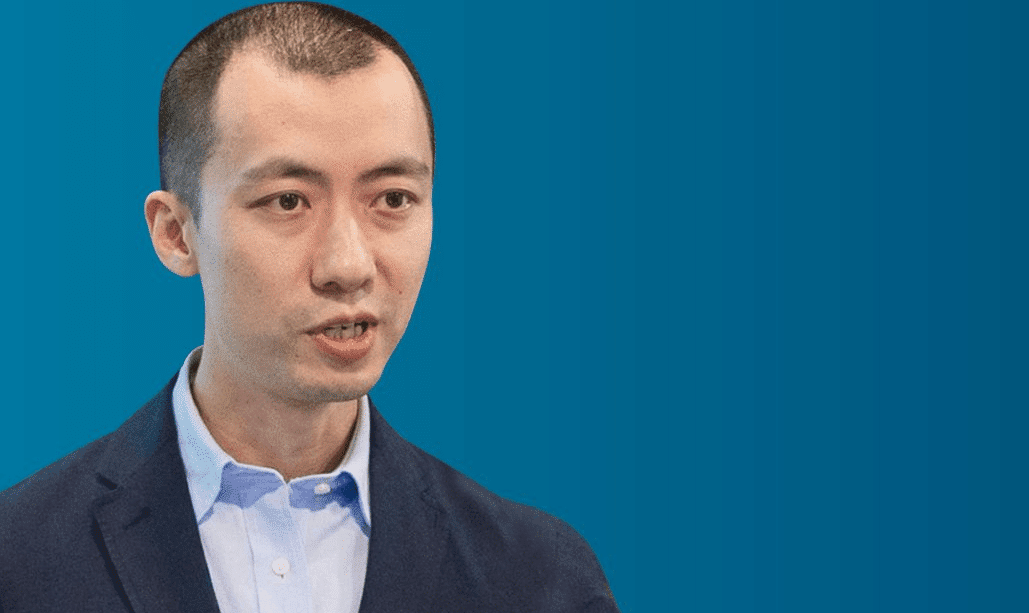 He is a digital entrepreneur with years of experience in the field under his belt. Gary started eCommerce in 2004. Back then, he is using big brand online merchants like Amazon, Shopify, and eBay in selling his products.
Last but not least, he is also the founder of 80/20 Sourcing (20% sourcing and 80% profits). It is an eComm site that's focused on helping online entrepreneurs in the matter of product and material sourcing from China.

The medium by which they provide support is through seminars, webinars, coaching, and other means that will help their business grow.
As you see, Gary Huang is a legitimate entrepreneur, so does this mean his program is legitimate? Or is it not a good program after all?
Let's continue with my 7 Figure Seller Summit review and find learn more about the program…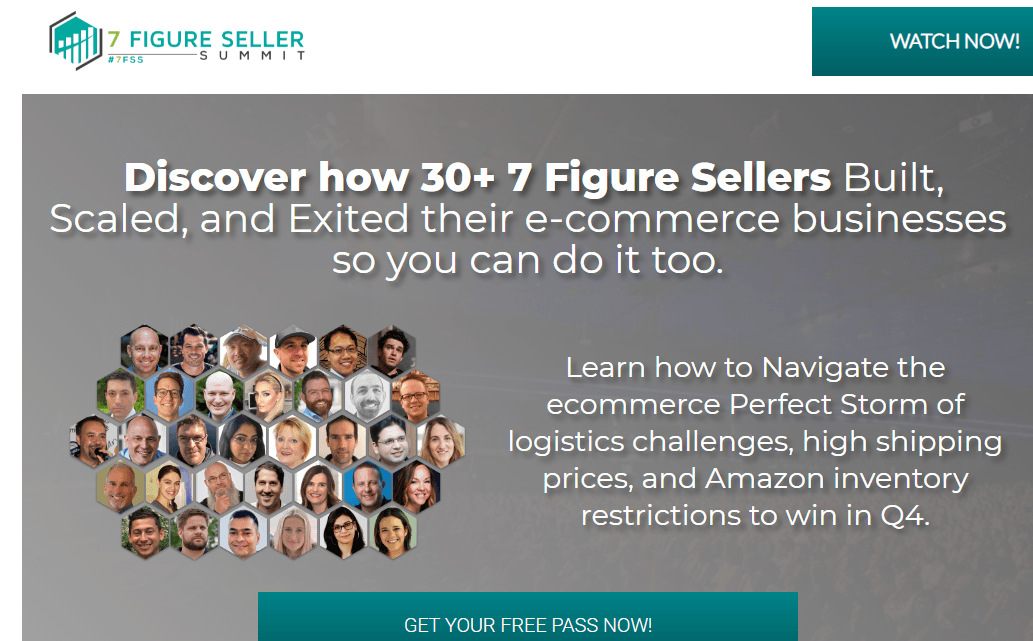 What is the 7 Figure Seller Summit?
7 Figure Seller Summit is an online training program that is focused on eCommerce, particularly on Amazon FBA (Fulfilled by Amazon).
The entirety of the program is composed of over 30 videos. Aside from Gary Huang, some of the training is also being taught by several eComm experts.
The training is a five-day program. Below is a summary of the modules included—
Mindset and Fundamentals – on the first day of training, you'll learn the basics of Amazon FBA. The content includes how to manage logistics, shipment, customer services, delays, etc.
Market, Branding, and PPC – the title of the module pretty much laid out the topics on the second day of the training. It basically includes marketing strategies, brand building, and the essentials of generating traffic and converting them to sales
Scaling to 7 Figures – the next day is all about strategies on scaling your business and start earning seven figures
Profitability – the module for day four imparts financial management that should boost your net profits. In addition, you'll also learn money-saving tips on inventory management, such as effectively restocking your products
Exists and Selling Your Business – on the last day of the training, they will also teach you how to sell your business and make huge profits.
I also reviewed several programs in the past that are related to eComm. Here are some of them, and you can check them out if you're interested—Super Affiliate System Pro, YT Money Master Course, Bye 9 to 5, and Affiliate Marketing Mastery, just to name a few of them.
Additional Features of the Program
In addition to the programs' core features, you'll also gain access to the following—
Downloaded files of the five-day program
Become part of their private Facebook community
Other bonuses such as discounts and free trials to new products
If you are curious how much the program is, then I'll show you just that in the next section…
How Much is the Program?
You have to prepare a budget of $199 if you're considering signing up for the 7 Figure Seller Summit.
It also comes with a 14-day money-back guarantee if you are unhappy with the results you are getting.
In my opinion, the duration of the refund policy is reasonable considering it's only a five-day training program. Also, you'll have the opportunity to become part of their support group during such time.
However, you also have to take note of the expenses you have to make in building your Amazon FBA business.
This type of business model is among the most expensive ones to venture into. You may probably need an estimated capital of $25,000 to establish your business.
But if you're looking for a more affordable program that can deliver equal or far superior results, then you better try my best work-from-home recommendation!
Is 7 Figure Seller Summit a Scam?
No. I am positive that 7 Figure Seller Summit is not a scam. It is a legitimate program that teaches the Amazon FBA.
I believe that you are in perfectly good hands if you're thinking of joining them.
Also, as I presented earlier, Gary Huang has been in the business for over a decade now. Being in the industry for that long says a lot about the credibility and quality of his programs.
What I LIKE about 7 Figure Seller Summit
Here are some of the things I admire about Gary Huang's program—
Legitimate!
First and foremost, Gary Huang is a legitimate entrepreneur with years of experience.
Good Price
The $199 price of 7 Figure Seller Summit is relatively affordable if you consider the value you're going to receive.
Decent Refund Policy
The 14-refund is not good and not bad either. I think the duration of the refund policy is fair enough since the actual training is only five days. And in that period, you should have gotten the most out of the training, right?
Also, you'll have access to their exclusive community during these periods.
What I DON'T LIKE about 7 Figure Seller Summit
As good as the program may be, there are some disadvantages you have to consider as well. Let's take a look at them—
It May Only Suit Beginners
The training may be too basic for individuals who have advanced skills and knowledge in Amazon FBA. And some of them may even find the program irrelevant to their needs.
Expensive Startup
As I have already pointed out earlier, Amazon FBA and dropshipping is an expensive business model to venture into. The cost of starting up the business could cost you around $25,000!
If you don't have this kind of money but want to earn income online, then don't worry. There are many eComm platforms around that are way more affordable yet can potentially yield higher income.
And one platform that you can try is affiliate marketing. You don't need to put up a huge capital to start the business. Therefore, your probability of losses is very low since you don't have to spend that much, right?
I will talk more about affiliate marketing in the last section of this review. Or, you can check out my top work-from-home recommendation if you want to get started right away.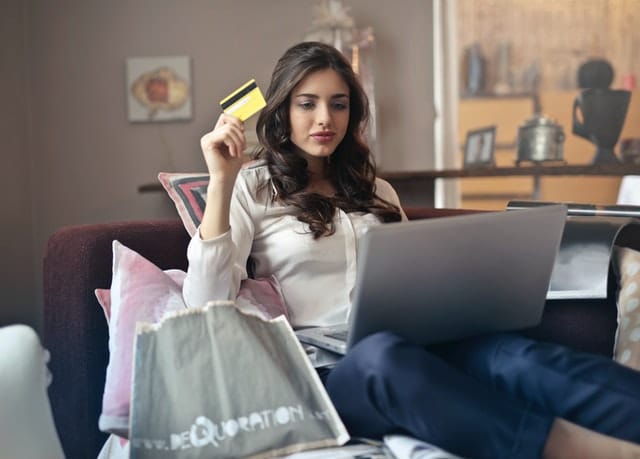 Final Thoughts: 7 Figure Seller Summit Review
I hope today's 7 Figure Seller Summit review has somehow helped you in determining whether the program is worth your while or not.
As mentioned, Gary Huang is legitimate, and I do believe the program he offers will greatly benefit those who are new to Amazon FBA.
Although 7 Figure Seller Summit is a good program, the price of the training course isn't the only cost you have to bear in mind.
Amazon FBA is an expensive eComm model. And you may have to prepare a huge budget to start the program.
But if you are up for the challenges involved and willing to spend for the startup, then I highly suggest that you check out Gary Huang's program.
However, you don't have to be discouraged if you don't have enough savings to accommodate for the full price of the training course.
Let's resume to the last section, and I'll show a much better alternative than Gary Huang's the 7 Figure Seller Summit program…
How I am Making a Living Online
When you search the web for the most lucrative sources of income online, I'm pretty sure affiliate marketing would be among the top results in your searches.
And this is rightfully so for many apparent reasons such as the following—
It is 100% legit!
Cost-effective
Very low risk
No upsells of any kind
It suits all levels of experiences
No inventory management or shipment is involved
But most importantly, potential income is limitless since you can advertise as many businesses as you wish
And as you might've already guessed, your main priority is to represent a brand's product by promoting them through your online content or social media posts.
You'll earn commissions every time someone clicks your personalized affiliate links and use them to avail of the products.
However, it isn't easy as it sounds.
In order to succeed in this type of business model, your site must be able to generate quality engagement on a regular basis.
If you're a complete newbie and don't know how to start the business, then I have something for you that should put all your uncertainties aside.
Consider slightly tickling the highlighted description below, and I'll show how you create contents that are generating quality leads from scratch—
>>HERE'S MY BEST WORK-FROM-HOME RECOMMENDATION!
And to show my appreciation to you just by reading today's 7 Figure Seller Summit review, I'm also giving away my book to help you kickstart your affiliate marketing business—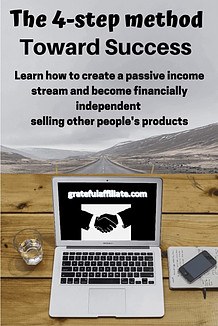 Well, I believe we've covered sufficient grounds here!
Peace!