Welcome to my Lost Creator Academy review! For today, I'll help you decide if Lost's training program is worth your while or not.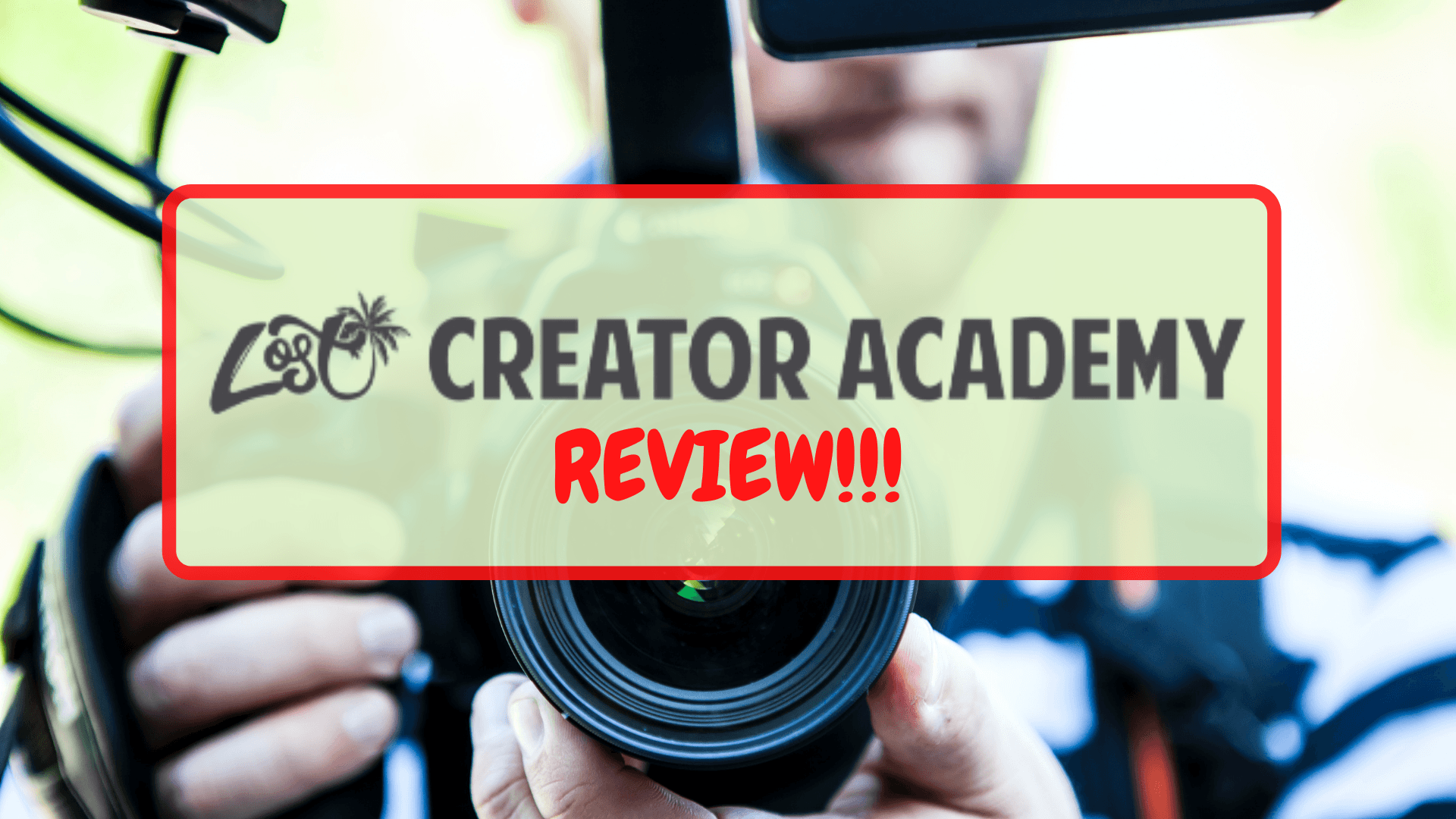 Welcome to my Lost Creator Academy Review!
Video blogging and publishing content on social media is one of the biggest eComm industries today. And it can be a reliable source of income if your posts are generating high traffic.
Since your success relies on quality leads, this type of platform can be especially daunting to newbies.
If this is the case, chances are you have turned to online training courses for guidance.
If you are into the travel vlogs, then you might have come across Christian "Lost" LeBlanc's training program on video creation.
For today, I will provide you with the basic features of the course and help you decide whether the program is worth your while or not.
But before I officially begin today's discussion, allow me to have this privilege to share with you that I am NOT an affiliate or representing Christian LeBlanc in any way. This article is my unbiased and honest review of the program.
With this out of the way, let's start…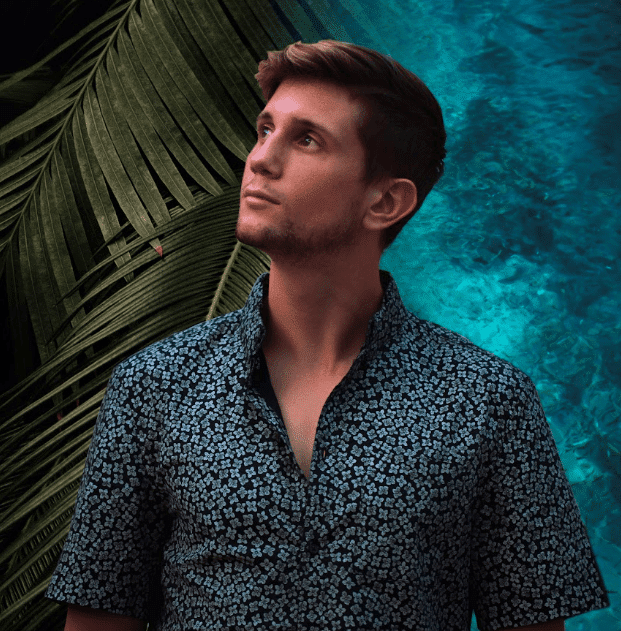 Who is Christian LeBlanc?
Christian LeBlanc, also known as Lost LeBlanc, is a social media influencer and travel vlogger.
And if you are familiar with his work, his YouTube publications mostly consist of his trips around the world. It also includes travel tips and other related topics.
In his channel, you'll also find a brief summary of his story. Lost says that he used to have a regular 9 to 5 job, but he felt unfulfilled and wanted to do something different with his life.
This led him to quit his career and pursue his dreams and live a life that is more enriching.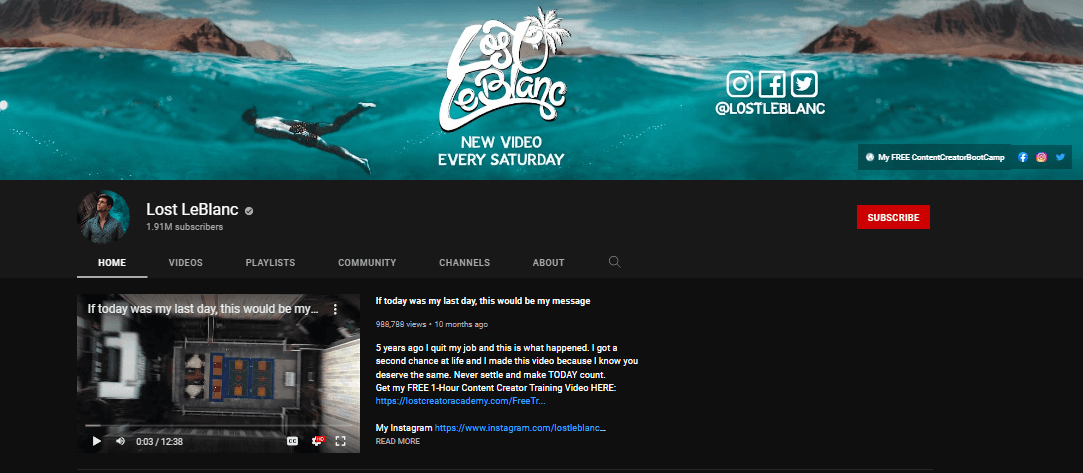 As of today, he is running a very successful YouTube channel that has almost two million subscribers! Aside from the entertaining and informative content, I'm sure what you've noticed first in his videos are its amazing quality and creative posts.
And it is his video creation skills that he wants to impart in his Lost Creator Academy training program.
However, let me remind you that his publications are more about travel in nature, and you won't see any tutorials about the subject matter in his channel.
He'll share his expertise exclusively in his online course.
So with this being said—let's continue with my Lost Creator Academy review and see how the program works…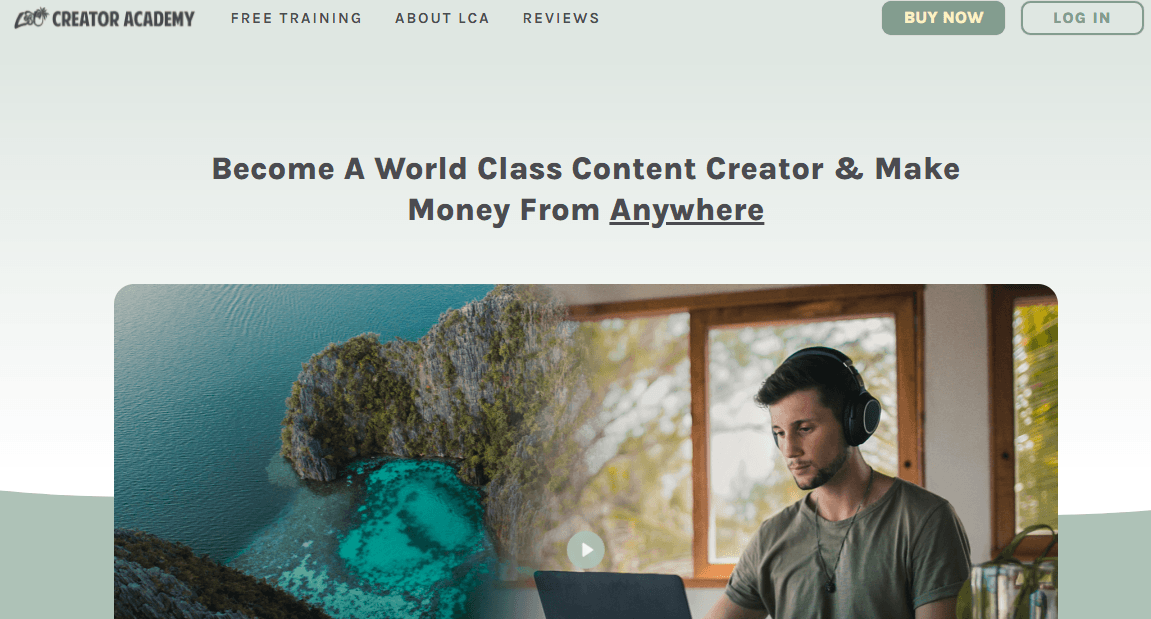 What is Lost Creator Academy?
As mentioned in the previous section, Lost Creator Academy is a training program on video creation and content monetization.
The online course is comprised of six modules that include the following—
Content Creator Fundamentals – as the title suggests, the first module will teach you the basics of creating video content. This section of the training also includes Christian's personal tips on editing and picking the right software and equipment that should help your business progress.
Master Your Photography – the second module covers the essentials of photography and the process of properly editing your photos.
Master Your Videography – the third module covers his creative insights on videography and storytelling.
Build a Profitable Business – now you have learned the fundamentals of both videography and photography, Lost will teach you how to use your content in generating income.
Grow Your Online Brand – you'll learn how to scale your business
Creator Coaches – the sixth and last module consists of several tutorials from various content creators
In addition to the core training, you'll receive bonuses which include the following—
Mentorship services
Email templates
Notification of future updates
Access to their private community
I've also reviewed several eComm platforms in the past, and you can check some of them if you like—Kindle Publishing Income, Story Vault, The Copy Cure, and Super Affiliate System Pro by John Crestani, just to name a few of them.
Or, you can see my full list of reviews here.
How Much is the Program?
If you're interested in availing of Lost Creator Academy, then you have to prepare a budget of $799. Of course, this doesn't include the basic equipment and materials you'll need for the video creation.
Although the prospect of video blogging is enticing, the platform's startup cost could be very expensive. As mentioned, you will need the right set of equipment for the task.
Some of the common ones you have to consider would include a DSLR, GoPro, wide lens, microphone, tripod, and a backpack that's dedicated for this purpose. These are only the basic ones, and there are other items you have to consider.
Although creating a YouTube account is free, you may need to spend a total of between $1,300 and $10,000 on starting this endeavor.
Unless you're determined in content creation and have a good strategy to begin, then you may have to think twice before availing of Lost Creator Academy or engaging in this industry.
But if you're looking for a more budget-friendly eComm platform that can still generate significant profits, then you better check out my top work-from-home recommendation!
Is Lost Creator Academy a Scam?
I assure you that Christian LeBlanc's Lost Creator Academy is not a scam.
It is a legitimate program that provides training on video creation and the basics of monetizing your publications.
I believe you are in good hands in case you decide to try their program. However, you still have to manage your expectations since the price of the program isn't a joke.
Experience may vary from person to person, and some members might lead to the conclusion if their expectations aren't met and considering the cost of the training course.
Things I LIKE about Lost Creator Academy
Here are some of the noteworthy features of the program—
Christian LeBlanc is Legit!
Christian is a legitimate social media influencer and content creator with approximately two million followers on YouTube.
And having this number of subscribers says a lot about the value he is producing to his audience.
Quality Training
He has over 14 years of experience in video blogging. And the progressive development of his skill shows in his posts in recent years.
With this being said—you can be assured of the quality he's going to share in his training course.
Excellent Refund Policy
Although the program is expensive, it has a 30-day refund policy which allows you to get your money back if you are unsatisfied with the results.
However, the refund policy comes with a condition. Before they return your payment, you need to at least watch 50% of the training video.
Things I DON'T LIKE about Lost Creator Academy
I've also listed some of the disadvantages of Christian's Lost Creator Academy program—
The Training Program is Expensive!
First and foremost, the price of the program is $799 and may not be suitable for people who are trying to save money.
Pricey Equipment
Another thing you have to consider with video content creation is the price of the startup.
As I explained earlier, the cost of equipment and other materials needed would range from $1,300 to a maximum of $10,000.
If this is all too much to you but still wants to take advantage of the earning potential of internet marketing, then you don't have to concern yourself about it because there are other better alternatives around.
And if you want a more affordable source of income online, then you have to check out my top work-from-home recommendation!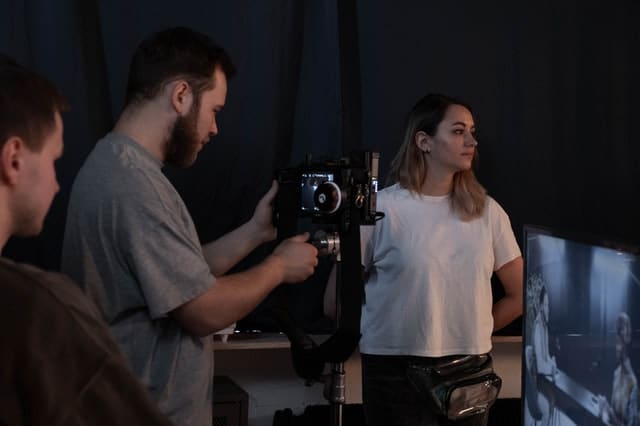 Final Thoughts: Lost Creator Academy Review
I hope my Lost Creator Academy review has provided you with the information you need to help you decide whether it's a good program to invest in or not.
Christian LeBlanc is apparently an expert and creative genius in the area of video creation. Therefore, I am certain that he can help you in your aspirations of becoming a social media influencer.
However, the only problem with the platform, in general, is the cost of startup. In addition to the $799 cost of the training course, you also have to spend at least $1,300 in order to somehow have a decent operation.
If your primary reason for trying out video blogging is to earn money and make a living, then you have to realize that there are many eComm platforms that can help you with that purpose.
And if you want an affordable yet profitable source of income online, then let's continue to the last part of today's discussion…
How I Am Making a Living at the Comfort of My Home
When you search the web for the most lucrative source of income over the internet, then I'm certain affiliate marketing would come up as among the top results in your searches.
And this is rightfully the case for several reasons, and it includes the following factors—
The eComm platform is 100% legitimate
Very low risks
Highly cost-effective
No upsells of any kind
The affiliate marketer isn't involved with inventory management and parcel delivery
Potential income is unlimited since there's no limit in how many brands you can market
And yes, your primary duty as an affiliate marketer is to represent a brand by promoting their products and services through your blog posts or social posts.
Afterward, you earn commissions every time you attract traffic and click your personalized links to buy the brands' offerings.
Of course, your success in this venture relies on the quality of leads generated by your content and how effectively they're converting them to sales.
As easy as it may sound, it can be challenging, especially if you are new to affiliate marketing. And if this is the case, I have something for you that should put those doubts away.
Do you see the highlighted texts?
Consider giving it a slight click and discover how you can create posts that are attracting quality traffics—
>>HERE'S MY BEST WORK-FROM-HOME RECOMMENDATION!
And to show my appreciation just by reading my Lost Creator Academy review, I am also giving away my book to help you with your affiliate marketing business—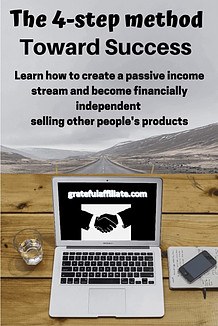 Well, I believe that's just about it!
Thank you for taking the time to read my review, and I hope to see you soon!
Peace!