Welcome to my Kindle Publishing Income review! For today's review, I'll help you determine whether this platform is legit or a scam.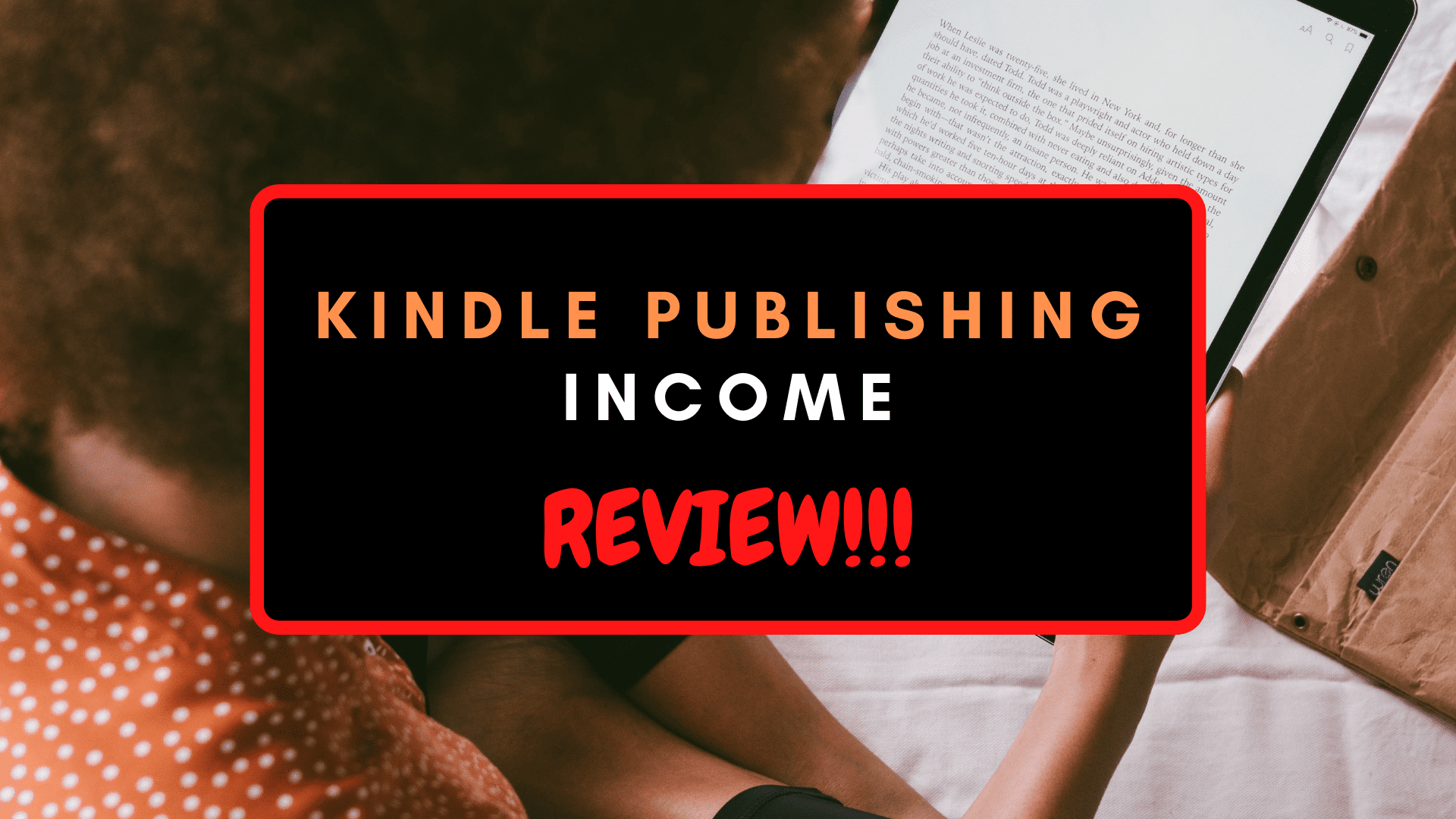 Welcome to my Kindle Publishing Income review!
The path of an aspiring writer can be very difficult, especially if you are just starting out.
The challenge is much greater in the early days since you need a publisher and agent to have your work of art published.
The good news is that there are methods nowadays where you can self-publish your work online through platforms like Amazon's Kindle.
And if you searched the web on how you can use these platforms to your advantage, I'm pretty sure Sophie Howard's Kindle Publishing Income was among the top results in your searches.
The program appears to be legit, and the courses they offer caught your attention. But there's one problem—it's too freakin' expensive!
And if you're here today to know more about the program and whether it's a good value for your money, then the review I've prepared is what you're looking for!
But before I begin, allow me to have this opportunity to disclose that I am NOT an affiliate or a representative of Sophie Howard. This article is my unbiased take on the program and whether it's worth your while.
So without any further delays, let's begin …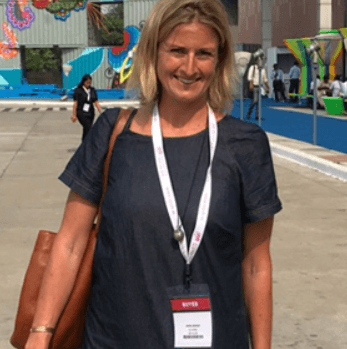 Who is Sophie Howard?
Sophie Howard is a digital entrepreneur and prominent name in Amazon FBA. Before Kindle Publishing Income, she already founded several online training courses in the past, such as Blue Sky Amazon.
Her past course is decent enough to provide you with the essentials of buying and selling on Amazon. The only problem is that her program is way overpriced, which costs $3,495.
There are many free sources over the internet that teaches the basics and strategies in Amazon FBA. You really don't have to cash out this much to learn how to earn income online. There are better options such as affiliate marketing which is highly cost-effective and less risky.
If you're interested in affiliate marketing, then you can check out this link for more information.
Anyway, such instance also led to many negative comments about her previous online course—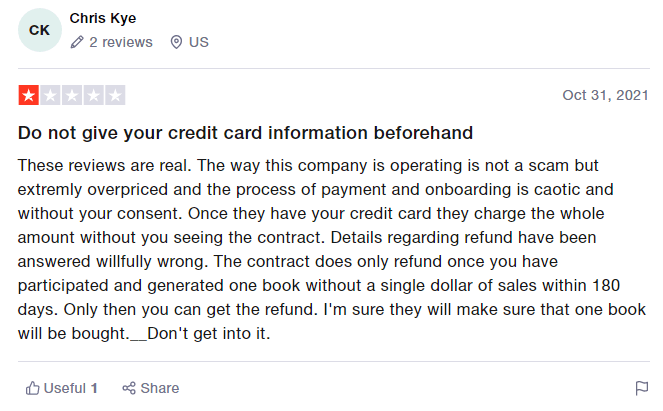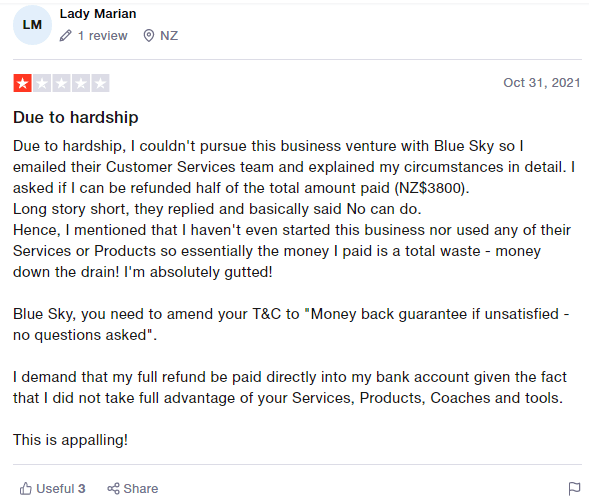 Kindle Publishing Income is somewhat similar to Blue Sky Amazon in regards to the high cost of the program.
How about the quality of the program?
Let's continue with my Kindle Publishing Income review and find out more about Sophie's training course…
What is Kindle Publishing Income?
As the name of the program suggests, Kindle Publishing Income is a training program that primarily focuses on selling eBook products.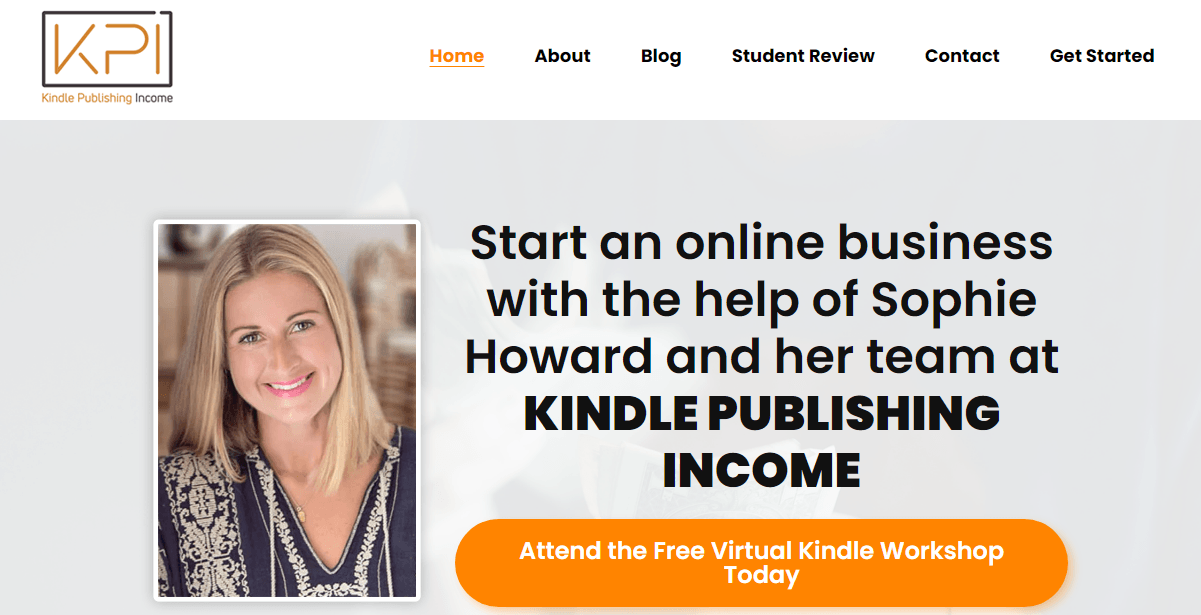 And yes, you are not going to publish and sell tangible books. The course is focused on self-publishing which possesses a lot of challenges compared to paperbacks printed by publishing houses.
Also, there are several considerations you have to take note of before taking this expensive online training course—
The competition is very high. It implies that you need to publish quality content and make excellent marketing strategy to attract potential readers
Self-publishing could be a huge problem if it's your first time. This is because you don't have an audience yet. And acquiring readers can be very challenging
If you're looking for a higher and less risky source of income, then you have to check out my best work-from-home recommendation!
What are the Features of the Training Program?
The features included in the training course comprises the following—
Step By Step Training – the training is a step by step process and relatively simple
One-Year Support – for a full year, you will also get exclusive support from their panel of skilled team members
Sophie's Book of Contracts – this feature includes Sophie's strategies on hiring writers, graphic designers, and other related works
Niche Finder Software – as the name suggests, you'll get techniques on finding the most profitable niche
90-day Weekly Group Coaching – on your first 90 days in the program, Sophie will provide coaching sessions to a group of aspiring Amazon FBA entrepreneurs
Low Content Masterclass – the lessons here teaches you the essentials of content marketing in improving your sales
Public Domain Masterclass – you'll get how to find public domains where you can market your eBook
Fast Launch Facebook Group – you'll be given access to Sophie's private group
International Profit Multiplier – another perk of the Kindle Publishing Income is it teaches you how you can take advantage of selling your content in different languages
Paperback and Audible Profit Multiplier – lastly, it also provides you the distinction between a paperback and eBook and how you can make money in each form
I also reviewed similar online training programs in the past. And you can check them out if you like—Publisher Supremacy and Fiction Profit Academy.
How Much is the Program?
If you're interested, you have to settle $497 monthly fees to have full access to Kindle Publishing Income. To me, the price of the program is too high, considering the success rate in publishing eBooks is low.
They also have a 180-day refund policy. It may seem a decent deal at first sight, but the policy is conditional, and you have to participate in all of the courses and launch an eBook first before you get your money back.
If you're looking for a much better and affordable source of income online, then you have to check out my best work-from-home recommendation!
Is Kindle Publishing Income a Scam?
No. Kindle Publishing Income is definitely not a scam. If you're considering buying the program, then I believe that you are in perfectly good hands.
As good as the training modules—it may not be for you, especially if you are aiming to earn significant income online.
What I LIKE about Kindle Publishing Income
Below are some of the positive traits about Sophie Howard's training course—
Legitimate!
Sophie Howard is a legitimate digital entrepreneur that you can trust in helping you achieve some level of success in publishing eBooks on Amazon.
Good Training
As mentioned, Sophie is legit and has been in the Amazon FBA for several years now. With this being said—you can expect quality training on the subject matter as well.
What I DON'T LIKE about Kindle Publishing Income
I also listed some of Kindle Publishing Income's cons that you have to consider—
Very Expensive!
First and foremost, Kindle Publishing Income is very pricey and may not suit especially those with no sufficient budget to accommodate its monthly fees.
You can try my best work-from-home recommendation for a more affordable training course that can help you earn income online.
Terrible Refund Policy
Although they have a 180-day refund policy, it may not be as good as it seems.
As explained earlier, you have to fulfill some conditions first before you can have your money back. And it includes taking part in all of their courses and publishing at least one eBook on Amazon.
Negative Comments
Although the programs' courses are somewhat decent, her previous course is receiving lots of negative comments due to its high price and conditional refund policy.
Final Thoughts: Kindle Publishing Income Review
I hope my Kindle Publishing Income review has provided you with the information you need in determining whether it's worth every penny or should you drop this program?
If you are an aspiring writer and would want to publish your work, then the courses offered by Kindle Publishing Income are a good place, to begin with.
However, the problem with Sophie's program is its high cost and the conditions they have placed on their refund policy.
If you have enough money and are willing to spend that kind of money, you can try the program for yourself, by all means.
Also, another concern with this type of business model could be very challenging to pursue. As mentioned, some of them include competition and the difficulties of marketing your book and acquiring new readers.
Let's continue to the last section of my article, and I will show a more budget-friendly and higher source of income…
How I Managed to Make a Living Online
Affiliate Marketing is probably the most popular source of income online. And this is rightfully for so for many apparent reasons, and it includes the following factors—
100% legitimate
Cost-effective
It suits all levels of experiences
Low risks
Not involved with inventories or deliveries
Potential profits are limitless because you can represent as many brands as you wish
As you have already guessed, your main responsibility is to market brands through your online publications. And then, you earn income every time someone engages your links and use them to buy the services or products offered on the landing page of the company.
If you are new to affiliate marketing and have no idea how to begin the business, then you no longer have to worry any further because I got the perfect solution to your problem.
Do you see the highlighted description below?
Consider giving it a slight tickle and discover how you can create posts that are generating quality leads and converting sales—
>>HERE'S MY BEST WORK-FROM-HOME RECOMMENDATION!
And to show my appreciation to you just by being here today, I'm also giving away my eBook to help you kickstart your affiliate marketing venture—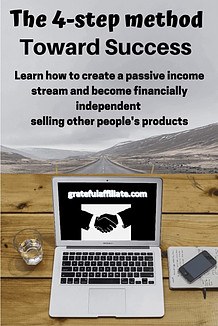 Well, I believe that is just about it!
Thank you for the time and effort in reading my Kindle Publishing Income review!
I hope to see you on the following topics!
Peace!