Is Affiliate Millionaire legit? Or is it a scam that you should avoid at all costs? In today's review, I'll give you my thorough analysis of the program and help you decide if they're the right choice.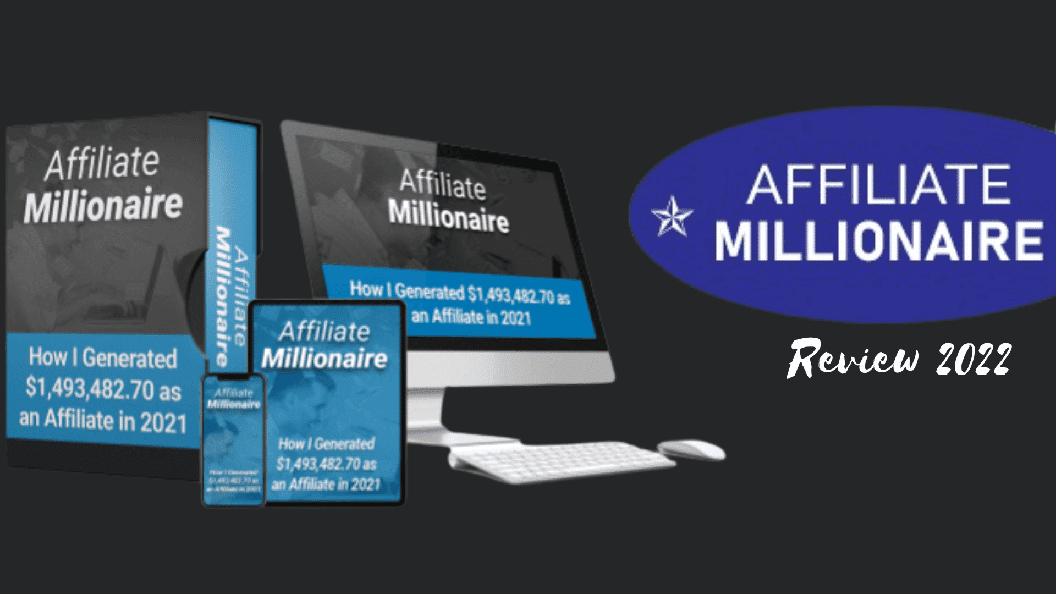 Is Affiliate Millionaire legit or a scam? If you have these concerns in mind, then you have come to the right place!
A lot of people today want to become financially independent without having to leave the comfort of their homes. In the early days of the internet, it seemed to be a far-fetched idea, and if you happen to be a teenager telling your parents that you were going to pursue digital marketing instead of going to school, they might have considered you a bit crazy and out of your mind.
However, unlike before, becoming a six-figure earner and even a millionaire using the internet is very possible these days!
And suppose you are one of those aspiring digital entrepreneurs. In that case, you are likely to turn to online courses like Affiliate Millionaire to help you get there, especially if you're a complete newbie.
Yes, Affiliate Millionaire seems to provide you with everything you want to hear, but they can really deliver?
In this article, I'll provide you with my analysis of the program and help you determine whether they're indeed the right choice or not.
But before anything else, allow me to have this moment to disclose to you that I'm NOT an affiliate of the program, and I will NOT gain any commissions if you decide to join the program.
So without further ado, let's begin…
Who are the Founders of Affiliate Millionaire?
Andrew Fox and Thomas Owens are the brains behind the Affiliate Millionaire training program. They are popular digital marketers with years of experience in the field.
You might have heard of the two of them when browsing for affiliate marketing on Google search or YouTube. And they have worked together hand-in-hand to create a program that is the result of the knowledge and skills they have gathered all throughout the years.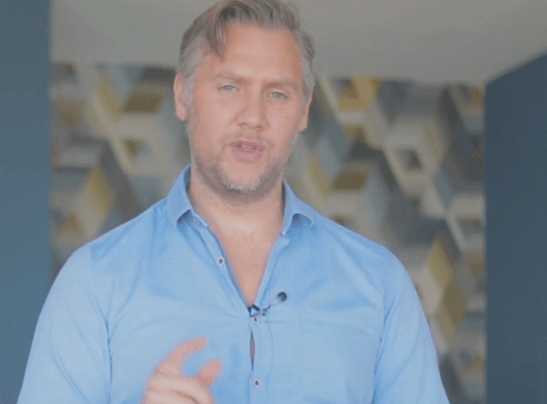 Andrew Fox, in particular, has been an affiliate marketer and Clickbank vendor since 1999. Earning a six-figure income and basically becoming financially wealthy in affiliate marketing is very probable, especially in today's generation, and Andrew Fox is just one example of those digital entrepreneurs that have made it in this business, so to speak.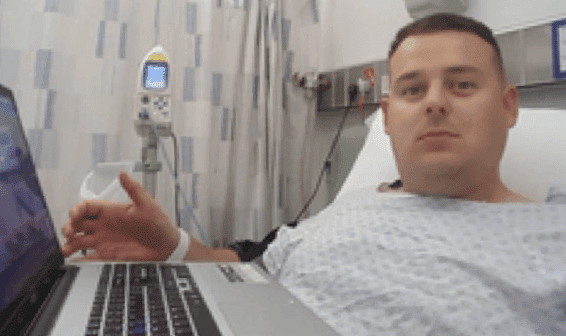 On the other hand, Thomas Owens is said to be the student of Andrew Fox. And many articles I have read claim that he now has earned an approximate amount of 1.5 million dollars.
With this being said—is Affiliate Millionaire legit? Or is it a scam?
Let's continue with today's review and learn more about the digital product…
What is Affiliate Millionaire All About?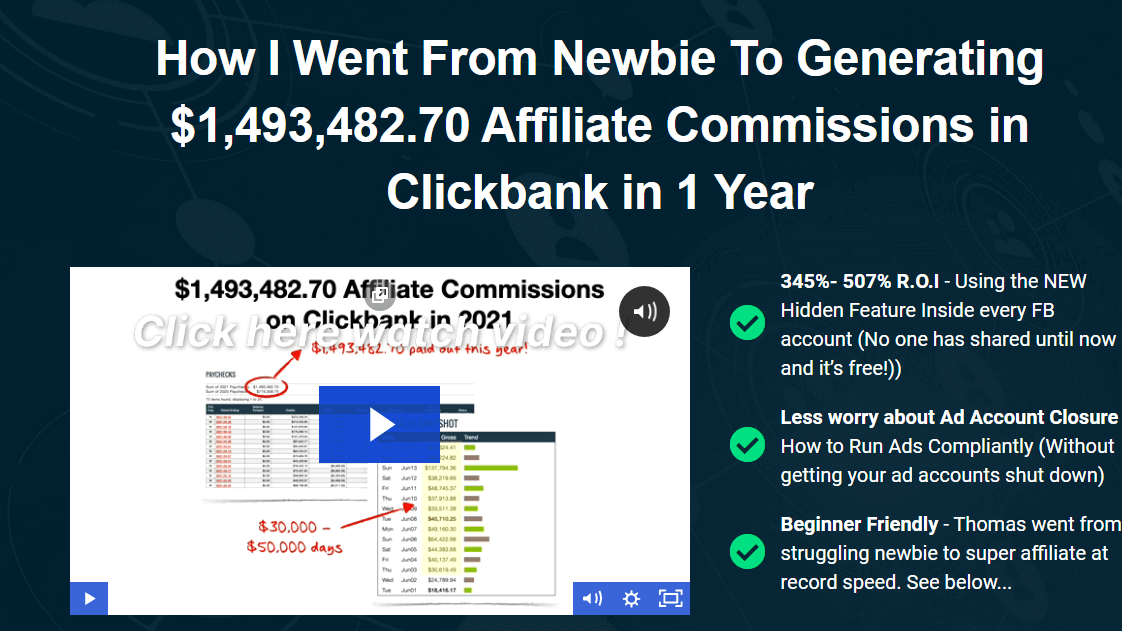 Just by referring to the name of the program alone, you can immediately surmise that Affiliate Millionaire is a training program on affiliate marketing.
The issue with many online courses today is they exaggerate the potential of their program to hype their audience and engage them into buying it. It's an unquestionably misleading method but it's effective to lure people into their program.
Now, the marketing pitch of Affiliate Millionaire is no different from your typical internet courses. They claim that their system can help you earn $500 or more in just a matter of a single day. However, they do not have the income disclosure statement to back up such a claim.
In other words, it is just a sketchy marketing strategy to get you to buy the program.
If you are looking for an affiliate marketing training program that can deliver similar and even superior results without breaking the bank, then you must try my best work-from-home recommendation!

What's Inside the Affiliate Millionaire Training Course?
If you're interested in the Affiliate Millionaire training course, below is the summary of the program:
Pre Warm-Up: The Affiliate Millionaire Mindset
Like any regular internet training program, Affiliate Millionaire also makes you feel that you don't have the right amount of motivation. Is turning to the program for help enough proof of my strong desire to succeed in this business? I really feel that mindset training is not necessary but I suppose some people might need it.
First Module: Research—Picking Your Hot Proven Offer
The first official part of the training begins with the basics of affiliate marketing by helping you find the niche that suits your preferences and would enable you to bring in the most profits. This part is crucial in my opinion…
Second Module: Creating the Perfect Lander
This module refers to the creation and optimization of different types of landing pages that should increase leads and convert into sales.
Third Module: "Funnel Tastic" Plus Power Tracking
The next part of the program talks about creating an email that converts into sales. They claim that their methods could generate $500 to $1,000 per day. I don't disagree to a certain point, but you need a big email list to generate such revenue!
Fourth Module: Targeting Plus Campaign Set Up
The lesson includes setting up your FaceBook marketing campaigns and how you can make them suitable for your target market.
Fifth Module: The Perfect Ad Copy and Creatives
The fifth part of the training involves how you can purchase FaceBook ads to generate leads and improve your marketing campaigns with a budget of as low as $5.
Sixth Module: Launching the Campaign
Again, the next section of the training is all about setting up your FaceBook marketing campaigns. How it's different from the fifth module is that it also includes how you can properly launch your ad campaigns and give them a huge boost from the start.
Seventh Module: Optimize and Scale
In the last part of the training session, the founders relay their insights on their effective FaceBook campaigns and scales method, which they refer to as SHAF or the rapid-fire strategy.
I personally don't like FaceBook ads and they (FaceBook) don't like affiliate marketers. I had my FaceBook account shut down just because they don't like affiliate marketers, I could not find any other reason…
This method might have worked well a few years ago, but nowadays, It's hit-or-miss.
---
I have reviewed several eComm platforms in the past as well. Some includes follow— Savage University, Ecom Everywhere, and Fiction Profits Academy, just to name a few of the digital products I have reviewed.
But you can see the full list of reviews and read about the other articles I have published if you are interested in doing so by referring to this link.
How Much is Affiliate Millionaire?
The front-end cost of Affiliate Millionaire is from $39 to $49. It may look affordable at first sight, but there are many upsells that you have to take note of, such as the following—
First Upsell: Five done-for-you system templates which are intended for marketing campaigns will cost you $197
Second Upsell: The program's Super Affiliate Builder Software, which also comprises additional five bonus templates. This upsell will cost you another $97
Third Upsell: AM Club, which will require a monthly payment of $47. The upsell includes content such as the campaign of the month, new video overview, new ads, and new video
It even has a Downsell that includes two to five done-for-you campaigns, which will cost you $97
As you see, you will end up incurring higher expenses than expected, considering the number of upsells.
If you are looking for a much more affordable affiliate marketing training that can help you achieve financial success, then you have to try my best work-from-home recommendation!

Is Affiliate Millionaire Legit? Or is the Program a Scam?
No, Affiliate Millionaire is not a scam!
I did not find any reason to believe that Affiliate Millionaire is a scam. As I mentioned in the early parts of the article, both Thomas Owens and Andrew Fox are legitimate digital entrepreneurs with years of experience.
Now, below are what other people are saying about Andrew Fox and Thomas Owens' Affiliate Millionaire—
What I LIKE about the Affiliate Millionaire Training Program
The following are some of the positive key points of Affiliate Millionaire you have to take note of—
Excellent Customer Service
Affiliate Millionaire offers outstanding customer service that assists them whenever they have concerns or queries.
Legitimate Personalities
As I repeatedly emphasized, both Andrew Fox and Thomas Owens are legitimate and experienced internet marketers.
What I DON'T LIKE about the Affiliate Millionaire Training Program
Now, below are the things I don't particularly like about the Affiliate Marketing training program—
Upsells
The program has multiple upsells which will cost you more than the original product.
Based on FaceBook Ads
I personally don't like FaceBook simply because they don't like affiliate marketers and it's very likely that the process they teach will get your FaceBook account shut down. Plus the fact that the spending of A LOT of money on ads is a BIG part of this program. I personally prefer to use SEO and free traffic.
You will need a Hefty Ad Budget
Based on the fact that most of the traffic will be generated by FaceBook ads, you will need much more than the few hundred dollars they charge (including the upsells) in order to make $500 per day with this kind of system.
Final Thoughts on Today's Review and My Personal Rating
I hope my review has provided you with the answer to this all-important question—is Affiliate Millionaire legit? Can it really give you quality affiliate marketing lessons? Or is it a scam course after all that you have to stay away from?
Although the founders are legit and provide quality training, it will cost you a LOT more than the original $39 (plus the upsells) to earn $500 per day, and you might have to fight with FaceBook quite a bit.
So with this being said—I am giving Affiliate Millionaire a rating of 4.5 out of 10.

An Alternative to Affiliate Millionaire
The internet is extremely saturated with online training courses that make huge promises about the potential of their program. With so many of them, it could be very challenging to distinguish legitimate programs from those that are just trying to scam you.
Although Andrew Fox and Thomas Owens are among the popular digital entrepreneurs in the industry, I don't recommend their system, especially for those who are looking to save money or find programs that are more cost-effective, so to speak.
And if you are indeed searching for a much more affordable alternative yet can give you the quality training you desire, then I highly suggest that you give my No. recommendation instead!
>>HERE'S MY BEST WORK-FROM-HOME RECOMMENDATION!
I believe that is just about it in today's discussion of Andrew Fox and Thomas Owens' Affiliate Millionaire training program!
And to show you my appreciation just by being here today, I am also giving away my eBook for free to help you and give you a good idea of where to start in your affiliate marketing endeavor.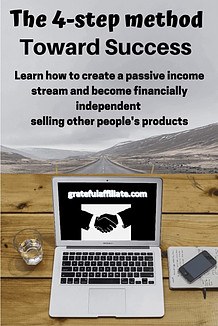 Thank you for your time!
Peace!