Is OMG Machines a scam? Or are they a good training program that's worth your while and can they help optimize your content and site that's generating leads and converting sales?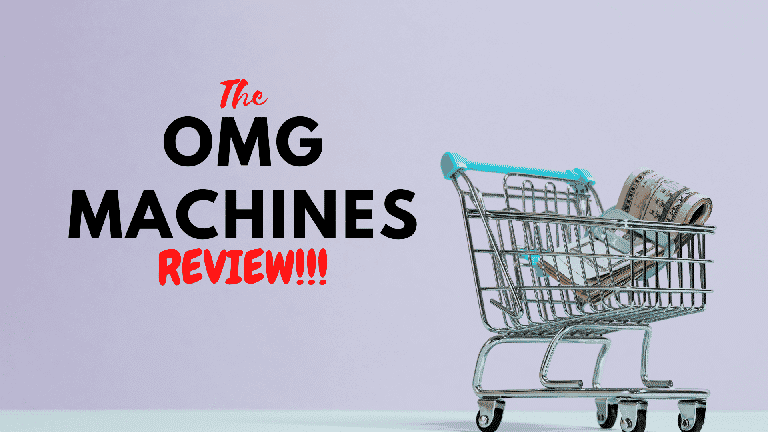 Is OMG Machines a scam? Or is it a legitimate course you can completely rely on?
The OMG Machines program is something that you might have heard of through an email you've received one day or as a result of browsing the web for ways to earn money online. And this is the case because they're relatively a popular training program on eCommerce.
And if you want to know whether the program can indeed help your site boost traffic and convert them to sales, then the discussion I have prepared for today is specially made just for you!
But before I officially begin, allow me to disclose with you first and foremost that I am NOT an affiliate of OMG Machines and in NO way promoting any of the products attached to them. And I will NOT benefit and earn any commissions if you decide to avail them.
This article is my honest take on the program and then helps you decide if they're worth your while or a complete waste of your hard-earned money.
So without any further delays, let's begin today's review…
Let's Meet the Founder of OMG Machines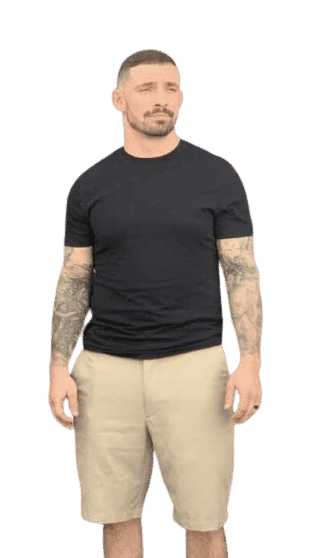 OMG Machines was founded in 2012 by Greg Morrison. He is a popular digital entrepreneur with years of experience, particularly in search engine optimization.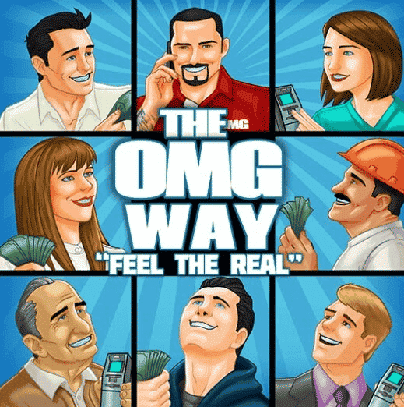 Besides Greg, he is also accompanied by other internet marketers who are experts in their own fields as well such as David Mills and Michael Long. In addition, the following are some of the training instructors in each of the lessons offered by OMG Machines—
Liz Herrera
Stephen Floyd
Joshua Fletcher
Kotton Grammer
Joe Marfoglio
Jake Tanner
With his accomplishments in digital marketing and his team of experts, does this mean you can fully put your trust in the program? Or is OMG Machines a scam after all?
Continue reading and learn more about how the program works…
What is OMG Machines?
OMG Machines is an online training program that provides lessons on digital marketing which mainly focuses on SEO (search engine optimization). Now, the OMG doesn't stand for "oh my god." Instead, it's the abbreviation for "One Man Gang" that refers to the team of Greg Morrison, David Mills, and Michael Long.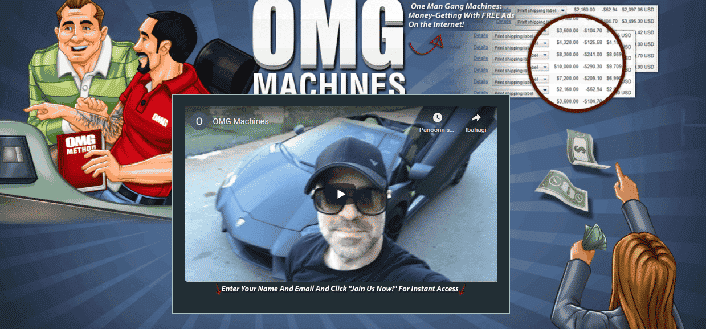 The training program he offers involves Greg and his gang sharing their insights on optimizing your content in order for you to boost your sites' traffic.
It also includes lessons on affiliate marketing and how you can optimize your content and site for you to gain free or organic traffic.
Although Greg is legit, my concern with the program is that they're relatively pricey, considering the number of free resources you will find when you browse the web like Google or YouTube.
Also, if you're looking for more advanced lessons on affiliate marketing and SEO, you don't really have to spend over $500 to get the quality training you need.
And if what you are after is a program that can give you equal or even superior results than OMG Machines at a very budget-friendly price, then you have to check out my best work-from-home recommendation!

How the OMG Machines Works?
If you're interested in availing what the OMG Machines training program offers, below is the summary of core lessons—
Finding the perfect niche, you can work with
How to find the right keywords for your site and the topics at hand
How you can make your content SEO-friendly to rank in a search engine or social media platforms
How to build a website
The following are the other lessons included in the program—
Content monetization through affiliate marketing
Organic traffic in Google
Time wasters and motivations killers
How to achieve your business goals and objectives
Work outsourcing
Enforcers, employees, and digital entrepreneurs
Shortcuts vs. cutting corners
Learn passion, enthusiasm, and gratitude
The process of building an affiliate marketing site from scratch
The other features of the programs are as follows, aside from the core training—
eCommerce, Dropshipping, and Email Marketing
How to become an SEO specialist
Six-figure monthly coaching
Mentorship program through live webinars
Amazon and eCommerce Training
Exclusive Facebook community
Q&A with the founder of OMG Machines, Greg Morrison
Additional training videos on ranking higher on Google
Content monetization guidelines
Community support
Ready-made templates and sites
Software for search engine domination
I also have reviewed several eCommerce-related programs in the past. You can read about it if you like—Savage University, Super Affiliate System Pro 3.0, Ecom Warriors, and Blog Growth Engine, just to name a few of them.
Or you can visit my official site if you want to see the full list of reviews I have published previously.
How Much is the Program?
OMG Machines requires a hefty one-time payment of $7,999! Worst of all, they do not have a refund policy. In other words, your money is basically gone once you have provided the payment.
They do have an installment of $699 per month for the next 12 periods. However, it will lead you to higher expenses ($8,388) after the cost is paid in full. Also, I don't believe that the program is worth that much, considering the number of free resources available online and more affordable options around.
And if you are indeed looking for a better alternative that's more affordable but can deliver you high-quality training on how you can become financially independent online, then you have to check out my best work-from-home recommendation!

Is OMG Machines a Scam?
No OMG Machines is NOT a scam.
The partners Greg Morrison, David Mills, and Michael Long are legitimate digital entrepreneurs with years of experience.
However, the issue I have with their training program is that it's overpriced.
Also, you have to manage your expectations if you're considering availing their program since experiences with their training vary from person to person—the success of others may not be the same with other members.
With this being said—some people might be led to the conclusion that it may be a scam if their expectations were not met, considering the amount of money they invested in the program.
Now, below are some of the reviews by other people on their experience with OMG Machines—
This guy endorses them to a certain point especially using PBN (Private Blog Network):
OMG Machines Review Video
However, this guy doesn't like them at all and had to call American Express to get their lawyers to call OMG Machines to cancel his subscription:
What I LIKE about OMG Machines
The following are some of the advantages of taking the OMG Machines training program—
Comprehensive SEO Training
The SEO training program offered by OMG Machines is comprehensive and pretty extensive. Thus, if you are primarily targeting improving your content and making it more SEO-friendly, then OMG Machines might be the one you are looking for.
Updated Lessons
The developers of OMG Machines regularly update their lessons to accommodate the ever-changing nature of eCommerce.
Good for All Levels of Experiences
Due to the comprehensiveness of the program, OMG Machines isn't only suitable for beginners but for seasoned digital marketers as well.
What I DON'T LIKE about OMG Machines
Although Greg and his team are legitimate, there are several disadvantages you have to take note of as well—
Super-Duper Expensive!
The apparent disadvantage of OMG Machines is that they are super expensive, which may not be suitable for people who are under a tight budget.
No Refund Policy
$8,000 is a lot of money.
And it would be nice if there's sort of a guarantee that you will get your money's worth. One way many businesses do to guarantee the quality of their products is through a refund policy.
Unfortunately, OMG Machines doesn't have a money-back guarantee policy.
Therefore, once you have provided them with your payment, there's no way for you to get your money back if you are unsatisfied with how the program is progressing.
Final Thoughts and My Personal Rating
I hope my review of the program has provided you with the definitive answer to your concern of—is OMG Machines a scam? Or is it a good SEO training program and worth your while?
If you have enough spending money to accommodate the required payment, then, by all means, you can try the program if you like. I believe it's a good program that can provide you with the training you need to optimize your site and content. Only if the program was not so expensive, I would recommend them.
So with this being said, my overall personal rating for the program is 5 out of 10— Not a "passing" grade

A Better Alternative to OMG Machines
If you're looking for a better source of income online that's way more affordable compared to OMG Machines yet can provide you equal or even far better results, then I highly suggest that you check out my work-from-home recommendation!

I believe that is just about it in today's discussion of the important specifics of OMG Machine and its advantages and disadvantages.
And to show you my deep appreciation just by being with me today, I am also giving away my book for free in order to help you kickstart your digital marketing endeavor—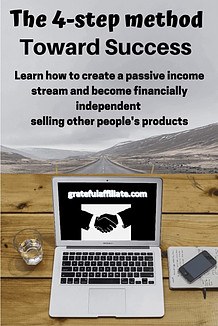 Thank you for the time and effort in reading my "Is OMG Machine a scam?" review!
And I do hope to see you in the following articles!
Peace!