Is Clickbank Superstar a scam? Or is it a worthwhile training program? In today's article, I will provide my analysis of the program and whether it could help you earn income at home.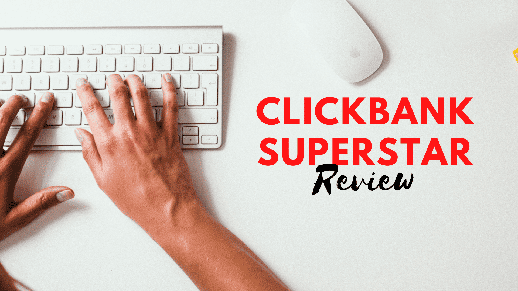 John Thornhill is a name I am familiar with because I happen to have reviewed one of his programs in the past which is the John Thornhill Ambassador Program, which provides a done-for-you system.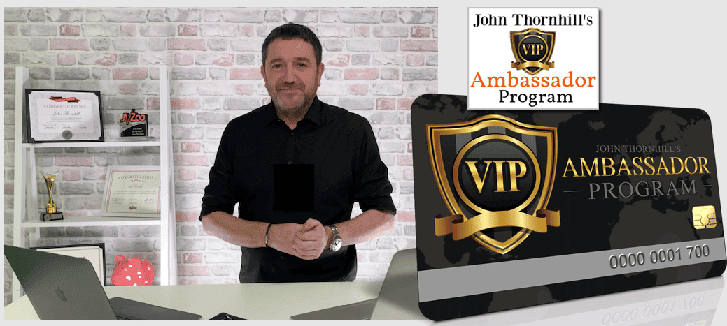 Clickbank Superstar is the latest addition to John's wide range of online programs, which is comprised of lessons on the foundations of Clickbank.
If you're specifically searching for tutorials and "how-to" guides on the said affiliate marketing forum, then it's likely that you have come across John's new training course.
In today's article, I'll give you my thorough analysis and honest review of the program and help you determine if they're indeed a bang for your buck or just another scam.
But before I officially begin, allow me to have this moment firstly to share with you that I am NOT an affiliate of John Thornhill, and I will NOT gain profits if you decide to buy the training course.
So without further delays, let's begin…
Let Me Introduce You to the Founder of Clickbank Superstar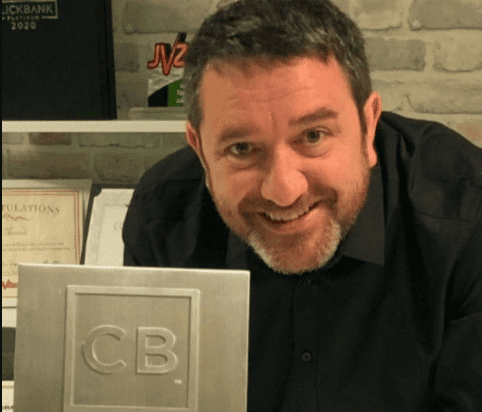 John Thornhill is the creator of Clickbank Superstar. He is a digital entrepreneur that is said to have made his fortune by being a Clickbank and JVZoo vendor.
According to several articles I have referred to, he has estimated earnings of over 1.3 million dollars and is among the platforms' top affiliate marketers.
However, the downside of affiliate marketplaces like Clickbank and JVZoo is that although they're legit platforms, not all of the products in there are legitimate, and not all of the vendors have the most honest of intentions.
Some of the people you'll find in there are using fictitious names and offering low-quality programs, while others are outright scams.
Fortunately, John Thornhill is a real person, and he is indeed among the top affiliate marketers of Clickbank and JVZoo
In addition, and to back up his credentials, his programs were also featured and enlisted in Clickbank's official social media profile Top Offers and Products to Product.
So can his program really help you achieve financial freedom? Or is Clickbank Superstar a scam after all?
Let's continue with my review and learn more about John Thornhills' program…
What is Clickbank Superstar?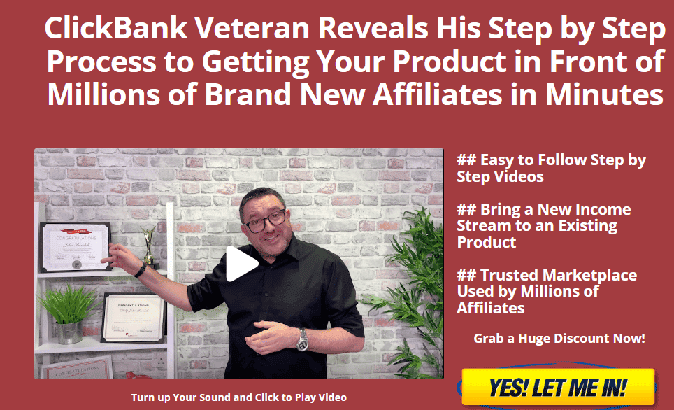 Clickbank Superstar is a training program that teaches its members how you can effectively sell products on Clickbank either as a vendor or affiliate marketer.
Since John Thornhill is among the top sellers of Clickbank, maybe the concept here is teaching you his ways of making money on the said platform and then turning you into a Clickbank Superstar just like him.
Anyway, once you have registered to the platform, you will get a step-by-step tutorial on the very foundation of Clickbank and John's insights on achieving success using the site based on his personal experience.
The program also includes upsells that feature several lessons on sales funnels, lead generation, email marketing, etc.
A word of caution of thought before you avail the training program. There's nothing special or advanced about what they offer. As I mentioned, the training only provides the basics of Clickbank.
And what this means is that you can get the tutorials and "how-to" you need without having to pay any money or don't have to spend that much to learn the Clickbank. Also, the platform is relatively simple and straightforward.
I also reviewed several other eCommerce training programs in the past. And you can read about them if you are keen on doing so—Beast Funnels, AffiliSites Pro, Simple Affiliate Systems, and Super Affiliate System Pro by John Crestani, just to name a few of them.
Or you can refer to the full list of reviews I have published previously and read about one of them by clicking this link.
But if you are searching for a much better option compared to those that are offered by Clickbank Superstar, then I highly suggest that you check out my best work-from-home recommendation!

What Can You Expect from the Program?
The training course is categorized into two sections which include basic and advanced training. The following is the summary of the seven modules that are included in the basic training—
First Step: Getting Started
Second Step: Your Account Settings
Third Step: Integrating Your Product
Fourth Step: Adding Product to Clickbank
Fifth Step: Submitting for Approval
Sixth Step: Funnel Creation
Seventh Step: Your JV Page
I'm not sure, though, if the second part of the training is an upsell or not, but once you have covered the initial steps of the Clickbank basics, the modules below are what is included in the advanced training of the program—
First Module: Creating JV Contacts
Second Module: Setting Affiliates to 100% Commissions
Third Module: Creating Discount Codes
Fourth Module: Running JV Contest
Fifth Module: Setting Up $1 Trials
Sixth Module: Multiple Products One Account
As you see, the two-part training basically refers to the two affiliate marketplaces he gained the most success with—the first part is Clickbank, while JVZoo is in the second section. And it has nothing to do with basic or advanced Clickbank training.
How Much is the Program?
The front-end cost of Clickbank Superstar is only $19.95. But if this is not your first time with Clickbank products, you will be aware that most of them have upsells. And this is indeed the case with John Thornhills' program.
Just like the John Thornhill Ambassador Program, it has a few upsells that you have to pay for in order to gain access to some of the program's features—
The Niche Marketing Kit will cost you $19.95
Monster PLR Collection will cost you $27
Clickbank Affiliate Master will cost you $47
John Thornhills' Partnership to Success Program will cost you $1,997
Internet marketers don't usually present to you the upsells attached to the program. They'll only show you the front-end cost, which would lead some of its audience to believe that they are saving money, but the truth of the matter is that you could actually spend over $2k!
The good news is that the program is sold under Clickbank, which means that consumers are protected by the site's rock-solid 60-day refund policy.
But if you don't want the trouble of talking to customer agents and waiting for your money to be returned to you, there are a lot of better alternatives around that can truly give you the quality training you need without having to spend thousands of dollars!
And if you are looking for a training course on affiliate marketing without having to incur expenses that would de in the thousands of dollars, then you have to try my best work-from-home recommendation!

Is Clickbank Superstar a Scam?
Just as I said in my previous of the John Thornhill Ambassador Program, I don't believe that Clickbank Superstar is a scam.
However, the concern with the program is its misleading marketing campaigns, and expensive upsells.
Now, the following are what other people are saying about the Clickbank Superstar training program—
What I LIKE about the Clickbank Superstar Training Course
The following are some of the noteworthy factors of Clickbank you have to take note of—
Legitimate Owner
The founder of Clickbank Superstar is a legitimate digital entrepreneur with recognition to back it up.
Refund Policy
The program offers a 60-day refund policy that allows you to have your money returned if you are unhappy with how the training is progressing.
What I DON'T LIKE about the Clickbank Superstar Training Course
Now, below are the things I don't particularly like about Clickbank Superstar—
Low Quality
There's nothing special about Clickbank Superstar and some of the program's features you can obtain for free and even without requiring you to spend thousands of dollars for upsells.
Expensive Upsells
As I repeatedly emphasized, the upsells of the program are very expensive.
Final Thoughts and My Personal Rating on the Program
I hope my review has provided you with the answer you seek to this all-important question—is Clickbank Superstar a scam? Or is it worth your while after all?
Although John is a multi-awarded affiliate marketer in Clickbank and JVZoo, I am a little disappointed with how low-quality the program is. The program is basically not useful to people that already have experience.
Clickbank Superstar gives you the foundation of the affiliate marketplace, which would only benefit those who are complete beginners to Clickbank and JVZoo.
In addition, the upsells of the program are very expensive, which can be impractical for people who are not willing to spend much.
With this being said—I am giving the program an overall rating of only 4 out of 10 since it can still be useful to newbies—

An Alternative to Clickbank Superstar
Affiliate marketing is extremely popular today because of its ability to help you gain financial freedom while doing the things you love, such as publishing content that is in accordance with your niche.
Sadly, not all training program that claims that they can help you with affiliate marketing can indeed give you the quality training you need to succeed in the business.
I am not saying that Clickbank Superstar is a scam, but it is not the best option if you are looking for a program to help you fully take advantage of affiliate marketing, especially if you are fairly new to affiliate marketing.
And if this is the case—then I highly suggest that you greet the highlighted text below by giving it a gentle click—
>>HERE'S MY BEST WORK-FROM-HOME RECOMMENDATION!

I believe that's just about it in today's "Is Clickbank Superstar a scam" review!
And to show you my appreciation just by being here, I'm also giving away my book for free to help you kickstart your affiliate marketing endeavor—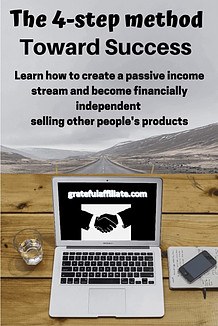 Thank you for your time.