In today's Six Figure Mentors review, I will discuss the important features of the program and help you determine if they're worth your while or not.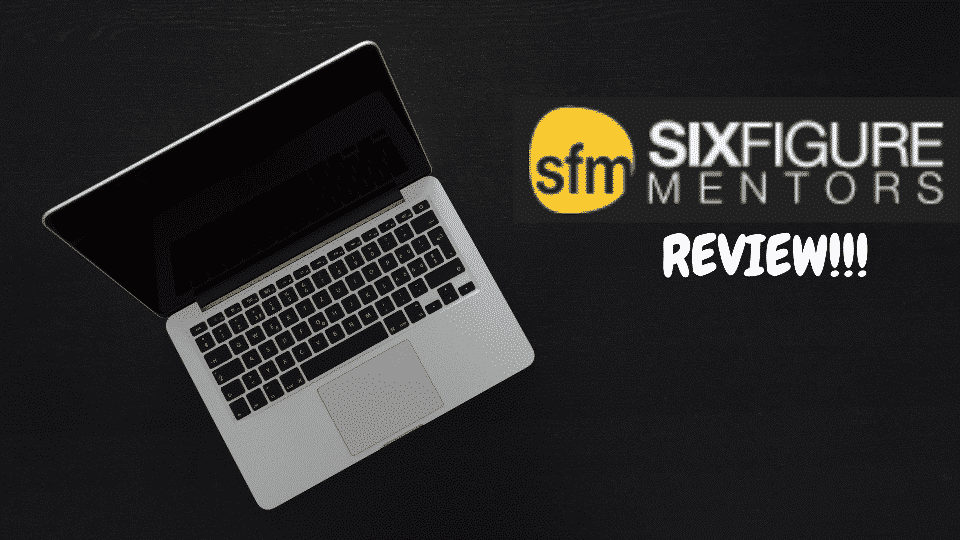 Welcome to My Six Figure Mentors Review!
Achieving financial independence in the comfort of your home has been a trend with the younger generation even before the global spread of the COVID-19 pandemic.
And with so many people wanting to know the secrets of gaining success in the industry, many marketers are taking advantage as well by promoting products that are low-quality, while others are just outright scams.
They use words like "earn six-figures" or "$500 in a few minutes," or they'll show you bogus proof of income and brag about their fake lifestyles to lure you into buying the scam.
Thus, the question that you might have in mind at this moment is Six Figure Mentors legit, or is it the same as other dishonest programs around?
If this is your concern, then this article is just for you!
For today, I'll provide you with my analysis of the training course and help you put any doubts you have aside.
But before I begin, allow me to share with you firstly that I'm NOT an affiliate of the program, and I will NOT earn any commissions if you decide to avail them.
So without any further delays, lets' begin…
Let's Meet the Six Figure Mentors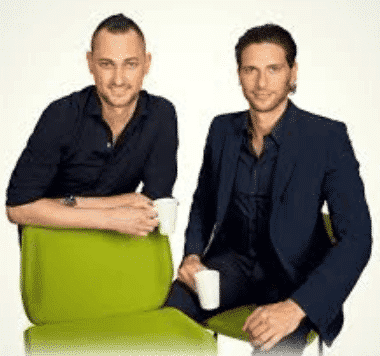 This may be the first time you hear about Jay Kubassek and Stuart Ross, but they are digital marketing with years of experience in the industry.
If you research their background over the internet, you will find that the credibility of the two entrepreneurs was marred because of their involvement with MLM scams and pyramid schemes. So you might ask yourself if Six figure mentors a pyramid scheme also.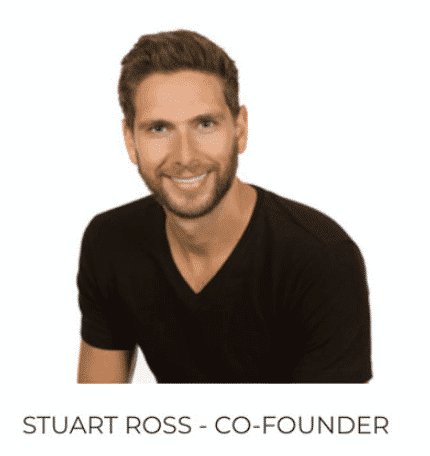 For example, Stuart Ross promoted a scam MLM way back in 2009 called YourNetBiz. It appears that the company ceased operations in 2010, but I'm still seeing reviews and articles about them here and there.
It is also to be noted that 2010 was also the year when Stuart Ross and Jay Kubassek co-founded the Six Figure Mentors program. The same year Stuart's MLM company got shut down.
I'm not sure if there's any connection with the demise of YourNetBiz, but one may lead to suspect that the Six Figure Mentors is a continuation of their operation, just with a different platform.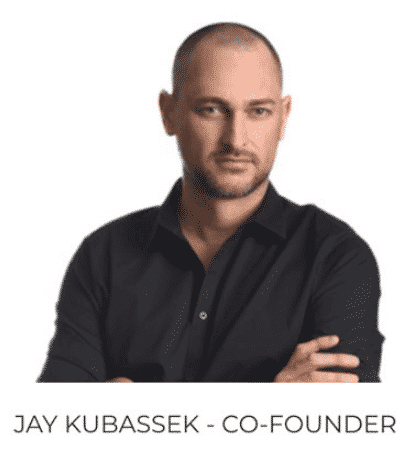 On the other hand, Jay Kubassek has worked with an MLM company and pyramid scheme, which was eventually shut down.
In 2009, he was the top salesman for an MLM company called Liberty League which has ceased its operation due to legal troubles. And then, he was involved with Wealth Masters International, which was later found out that it's really a pyramid scheme.
Given the two resumes of the co-founders, I find it hard to put my trust in them. But in any case, if you're still curious about how the program works, then let's continue with my Six Figure Mentors review…
What is Six Figure Mentors?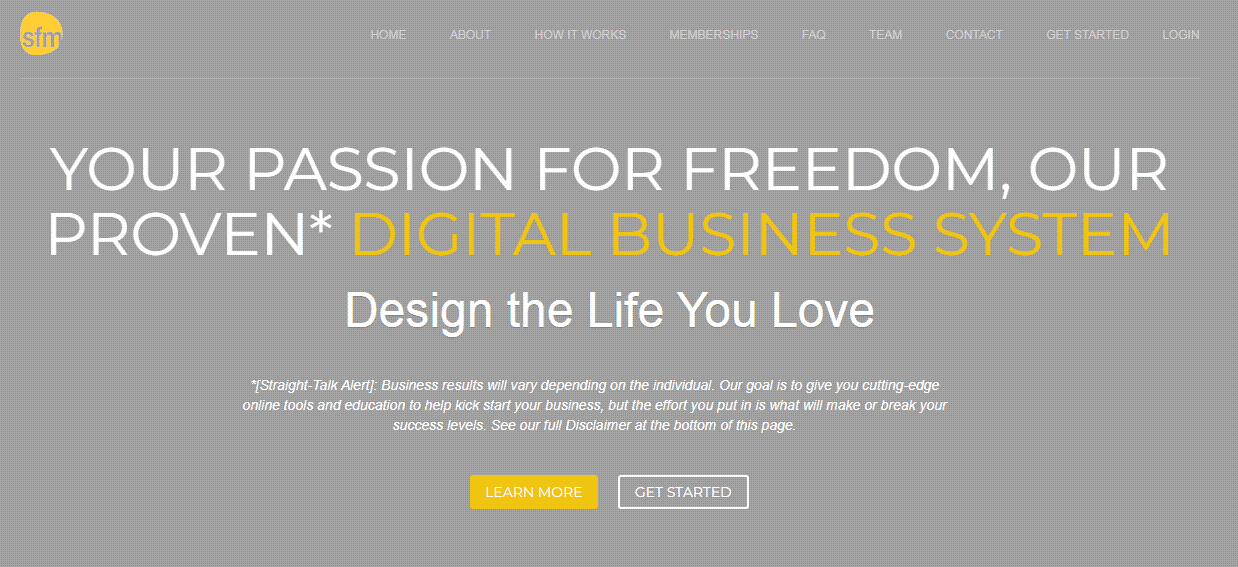 The Six Figure Mentors online course is marketed as an affiliate marketing training program. The module includes topics on Amazon Associates, Clickbank, etc.
However, their main focus is encouraging their members to promote the Six Figure Mentors affiliate program first and foremost. In addition, you have to "upgrade" your membership if you want to gain access to their more advanced lessons and learning materials.
This, to me, sounded a little off because the so-called "upgrades" are nothing but upsells. On top of that, they are very expensive considering how low-quality the training is.
In fact, you'll even get a better chance of sourcing higher-quality tutorials free over the internet.
Or you can check out my best work-from-home recommendation if you want to gain extensive knowledge about affiliate marketing without compromising your budget.
Also, I mentioned in the earlier parts of the article that Six Figure Mentors feels like just a continuation of the previous MLM scam Stuart was involved in.
And I say this because the founders will get every opportunity they have to convince you into making the upgrade. In addition, you will basically have the responsibility to recruit new members into the scheme and then persuade them to make the upgrade as well.
It appears to me that they only replaced the upper line term of "sponsor" from the YourNetBiz scam with the word "mentor," as you will see as soon as you become a member.
But if you're still interested in knowing more about the Six Figure Mentors program and how it works, then let's continue to the next section…
How do Six Figure Mentors work?
In any way you might look at it, you will still get some training once you have availed of the program. But if you do so, be mindful to keep your expectations in check. Yes, it has a high cost, but you have to bear in mind that not all expensive things can deliver value as advertised—
Student Membership
There's not much training in the Student Membership package. What you'll only get are the introductory and basics of digital marketing, which I'm sure you will freely obtain from YouTube and or pretty much anywhere on the Internet.
In my opinion, the only saving grace of the package is the one-on-one coaching session but I believe it won't be of any help at all since they don't have a solid structure.
For you to gain more extensive training in affiliate marketing, you will have to pay for the more expensive programs.
Essential Membership
As the name of the package states, you will only gain the bare essentials of the program. The summary of the package includes the following—
Tools
Some training
Some resources
Webinars
Exclusive access to their Facebook group
In addition to the initial cost, you will also have to pay monthly fees to keep your membership.
I will talk more about the prices in the following section.
Elite Membership
If you want to gain the full advantage that Six Figure Mentors has to offer, then you may have to switch their Elite Membership package.
Aside from the already mentioned perks from the previous packages, you also unlock what the program refers to the system setup certification course and an exclusive webinar with top members of the program.
How Much is the Program?
A huge drawback of the Six Figure Mentors is the price.
Despite the low quality and lacking features, it is extremely expensive and impractical. This may be one reason why the program is still unpopular, considering that they have been in operation since 2010.
Anyway, the price of the membership packages is as follows—
Student Membership Package is priced at $29.90
Essential Membership Package is priced at $297 plus $97 recurring fees
Elite Membership Package is priced at a hefty amount of $2,500 plus $97 recurring fees
On the landing page of the site, they state the program offers a 30-day refund policy no-questions-ask. However, I can't fully confirm if they actually honor their claims.
Also, you have to take note that the refund policy only works for the main prices of the packages and not on the recurring charges in case you have paid them during a 30-day period.
In my opinion, Six Figure Mentors is extremely overpriced, and it is not worth your while.
If you're looking for a training program on affiliate marketing that's way more affordable yet can deliver far superior quality, then you have to check out my best work-from-home recommendation!
Is Six Figure Mentors a Scam?
Although Jay Kubassek and Stuart Ross are real people marketing their products, unlike many scams around, it doesn't mean that their program is automatically legitimate. However, I don't also mean that they're a scam either.
My point is it would be better for you to just refrain from doing any business with them.
I give the program a 3 out of 10 stars, which is on the low end of the scale.
What I LIKE about the Six Figure Mentors Program?
Even though I don't recommend Six Figure Mentors, there are several advantages that the program has, which include the following—
Refund Policy
The program offers a 30-day refund policy no-questions-ask.
Webinars and Coaching Sessions
The program also comes with one-on-one coaching sessions and regular webinars.
What I DON'T LIKE about the Six Figure Mentors Program?
Now, the following are the apparent disadvantages of the Six Figure Mentors Program—
The Founder's Involvement with Scam Companies
As I have discussed earlier, Six Figure Mentors have ventured into businesses with suspected fraudulent practices that were eventually shut down.
Expensive
The Six Figure Mentors program is extremely overpriced and impractical.
Low-Quality Training
The program is more focused on promoting its own brand instead of providing you with quality training on online entrepreneurship.
Upsells
You will need to pay for the expensive "upgrades" to gain access to their more advanced training.
Recurring Charges
Aside from the already super high initial cost, you need to settle for $97 monthly.
One of the drawbacks is that the monthly fees are non-refundable.
Final Though on My Six Figure Mentors Review and A Better Alternative to the Program
I hope my Six Figure Mentors review has provided you with the answers to why the program is not for you.
As I repeatedly emphasized all throughout the article, the training and its accompanied features are not a good value for your money.
I believe you won't be getting your money's worth with Jay Kubassek and Stuart Ross' creation.
If you're particularly looking for an affiliate marketing program that can truly help you gain success in the industry, then you can check out my best work-from-home recommendation!
Well, I believe that's just about it in today's the Six Figure Mentors review!
And to show you my appreciation by reading this article, I'm also giving away my book to help you kickstart your affiliate marketing—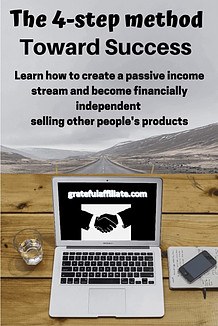 Thank you for the time, and I hope to see you in the next reviews!
Peace!