Have you heard of Buildapreneur? It's a platform that claims it can help entrepreneurs make money online through affiliate marketing without having to actively work for it. They have lots of resources available for free, such as templates and training, that can help anyone create a successful online business.
It also claims that if you use Buildapreneur, you could even learn how to make $10,000 every month through affiliate marketing in just a year! Is this for real? Read on to find out!
Building a profitable website can be a lot harder than it might seem at first glance. It's not just about throwing together a webpage and calling it a day. To make a website that actually makes money, you need to have a lot of skills and be willing to put in the work.
That's why a lot of people who are interested in making money online turn to training courses. There are tons of them available on the internet, and Buildapreneur.com is one of the most popular options out there. It's a program that's specifically designed to help people kickstart their digital marketing business.
In this review, I'll take a closer look at the program and share my findings with you. This way, you can get a better understanding of how it works and how it might be able to help you.
So without further ado, let's get right into it…
Who Developed Buildapreneur.com?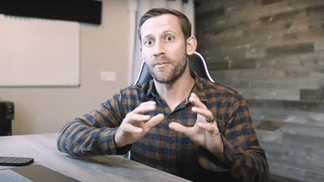 Buildapreneur.com was developed by Spencer Kelly Mecham. He is an alumnus of the Birmingham Young University located in Provo, Utah. He used to have full-time work at another digital marketing business, working as a sales funnel specialist.
His knowledge and work experience in sales funnels gave him the essential skills needed to succeed in the business. To make the long story short, he used his experience to establish his own digital marketing business.
He is also among the outstanding affiliate marketers for Clickfunnels Affiliate Marketing and is a recipient of Clickfunnels' 2 Comma Club (meaning he earned over a million with his online ventures, thus 2 commas). He also participated in the Clickfunnels' 30-Day Summit, where he discussed his 30-day game plan for building a profitable business in 30 days.
Aside from his digital marketing business and courses, he is also a social media personality. And you can find his YouTube account by clicking here.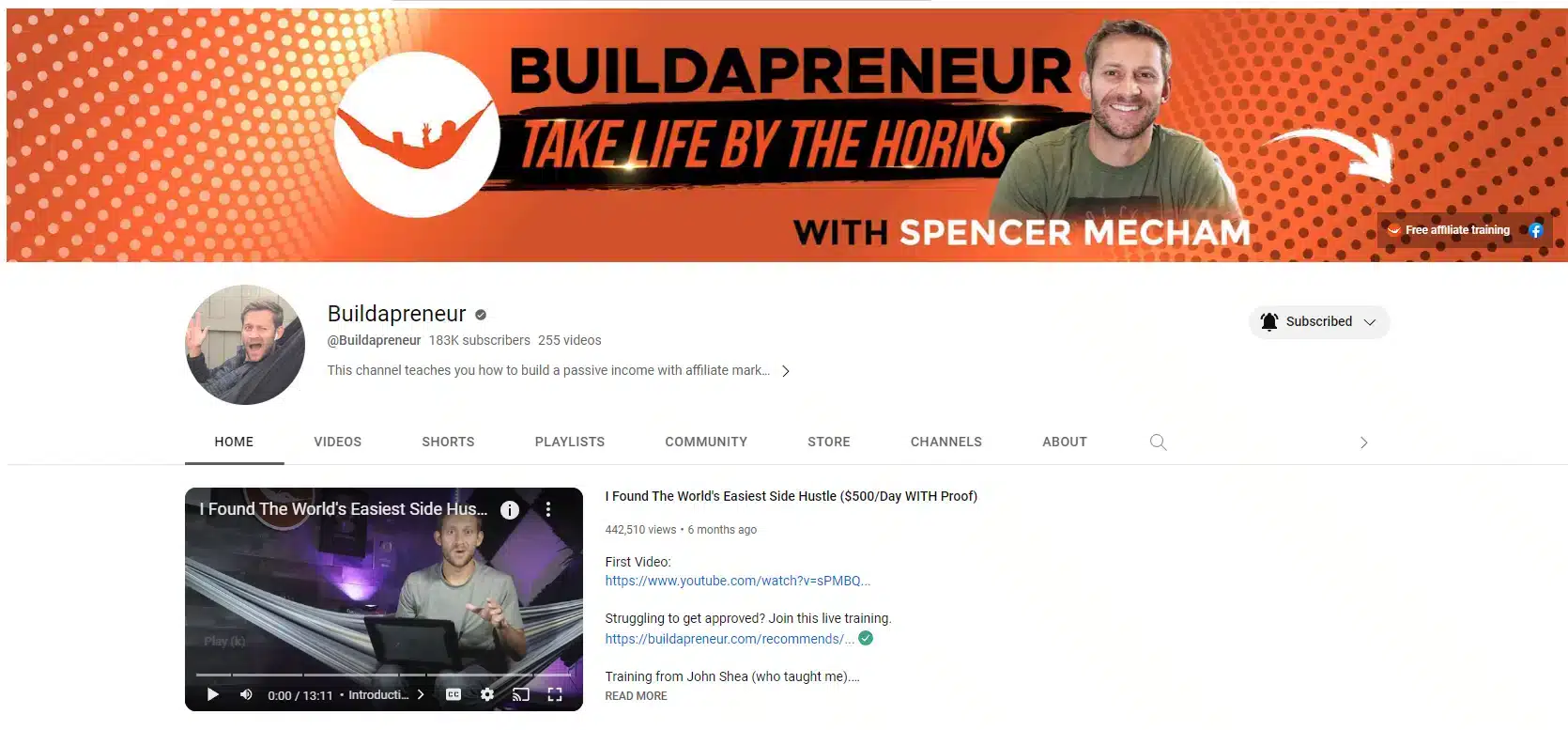 I also discovered that he is promoting cryptocurrency on another YouTube channel called Wealthy Hacks.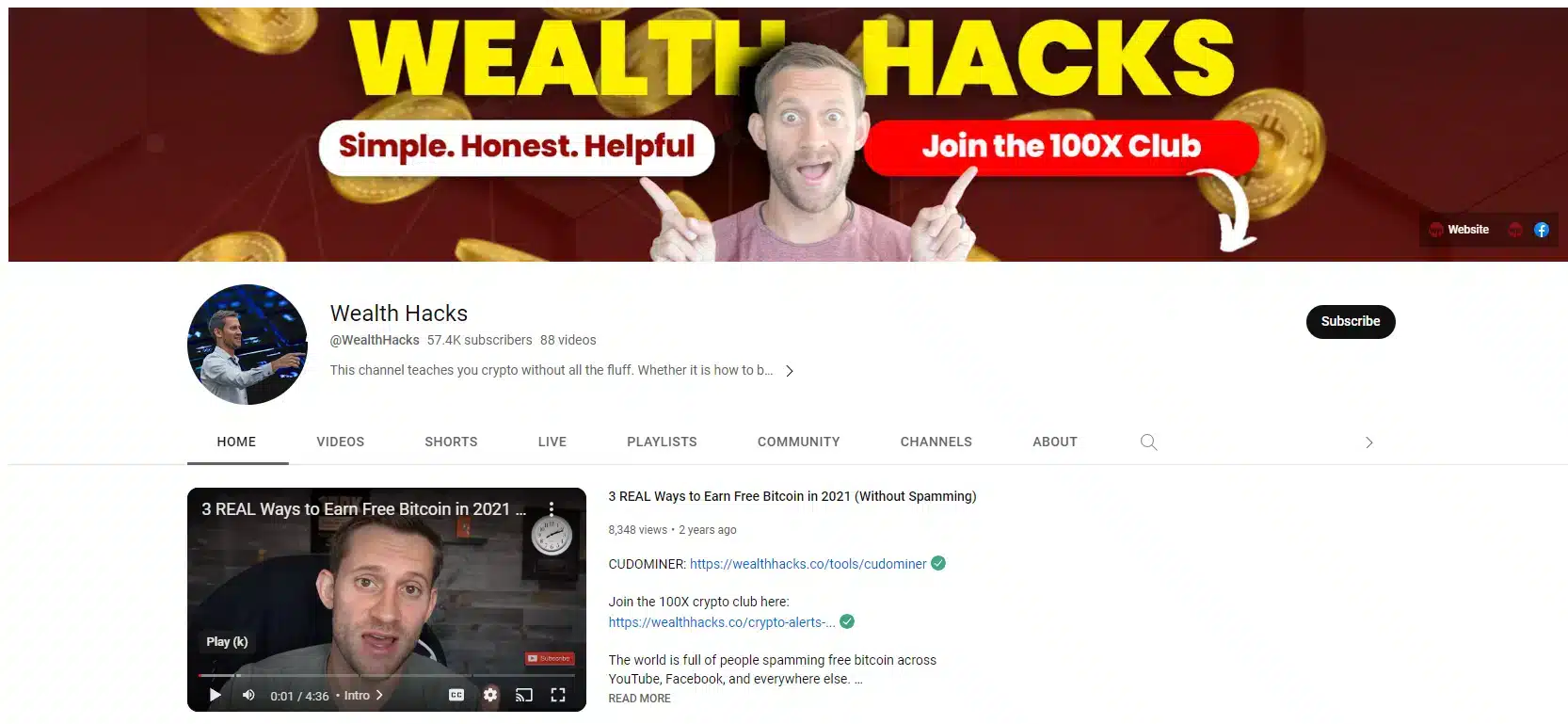 What is Buildapreneur.com?
Buildapreneur is a game-changing platform that has been designed to help entrepreneurs create a passive income online through affiliate marketing. The platform offers a wide range of resources, including free training, templates, and more, to help people build a successful online business.
You can immediately observe that this is indeed the case if you refer to the outline of the modules, which I discuss in the next section.
Aside from the foundations of affiliate marketing, the program also puts emphasis on lead generation, particularly using platforms such as paid ads, social media leads, and the program where he is associated, Clickfunnels.
Spencer says that it took him a total of 18 months to complete and organize the modules inside the Buildapreneur.com training course. That being said, plus his knowledge and expertise in the area of affiliate marketing, then I believe Buildapreneur.com will provide you with the much-needed help to succeed in this type of business model.
What's Inside the Buildapreneur.com?
Buildapreneur.com is loaded with features that include training courses, software, and an affiliate program. The summary of the Buildapreneur.com program is as follows—
Buildapreneur.com Training Course
Spencer's main program offers a total of 6 training courses which include the following—
Buildapreneur.com Affiliate Secrets Course – this is the masterclass training course of Buildapreneur.com
Clickfunnels A-Z Funnels Course – it is a 14-lesson course that provides training on the essentials of Clickfunnels and the software needed to use the side platform
Copywriting Secrets Course – it is a program that teaches the basic of copywriting. It also includes how to use the software Funnel Scripts in performing your copywriting task
Affiliate Marketing 101 Course – this part of the program teaches you how to start an affiliate marketing business from scratch
Email Marketing Course – it is a 19-lesson course on establishing your business' email marketing function
Web Design for the True Beginner – it is a beginner-friendly program for creating a profitable website
Buildapreneur.com Social Media
The second feature of the program is about utilizing social media on promoting your website. The summary of the program's Social Media feature are as follows—
Buildapreneur.com YouTube – it teaches you how to do affiliate marketing on YouTube
Buildapreneur.com Instagram – it teaches you how to do affiliate marketing on Instagram
Buildapreneur.com Facebook – it teaches you how to do affiliate marketing on Facebook
Buildapreneur.com Software
Buildapreneur.com also offers software to aid you in succeeding in affiliate marketing, such as the Affiliate Grabber Chrome Extension. It is a tool that complements every Clickfunnels feature.
Buildapreneur.com Affiliate Program
When you become an affiliate of the program, it also offers a 50% commission for every person you successfully invite to the program.
Bonus Features
Aside from the core features, the program also offers bonus features such as the following—
First Bonus: Unlimited Email and Chat Support
Second Bonus: Tier 5 Mega Software Bundle
Third Bonus: Clickfunnel Comprehensive Course
Fourth Bonus: CF Share Funnel Library + White Label Rights
Fifth Bonus: DFY Email Marketing Swipes + White Label Rights
Sixth Bonus: Definitive List of Lifetime Recurring Affiliate Programs + White Label Rights
Seventh Bonus: Lead Generation Tool for Facebook
Eighth Bonus: Million Dollar Ad Swipe Library + White Label Rights
How Much is the Cost of Joining Buildapreneur.com?
The front-end registration cost for Buildapreneur.com is $1,497. Yes, it is that expensive. He does, however, offer installment payment packages for 3 months at $600 or 8 months at $197.
Regarding the refund policy, it's 15 days which seems too short, considering how expensive the program is. He should at least provide his members with a 30-day refund policy, in my opinion.
Nevertheless, it is expensive for an affiliate marketing course.
Recommended – if you can't afford the high price and want an affordable affiliate marketing training plan with the same outcomes, you need to check out my top work-at-home suggestion!
Is Buildapreneur.com a Scam?
NO, Buildapreneur.com is NOT a scam.
Spencer Mecham's program is 100% legitimate, and you can trust him and his program to help you become to build a successful affiliate marketing program. The only issue is that it is expensive.
Below is what other people are saying about Buildapreneur.com—
What I LIKE About Buildapreneur.com
The following are the positive things about Buildapreneur.com that you have to bear in mind—
Legitimate
Yes. Spencer Mecham's Buildapreneur.com is legitimate. You can trust him to help you build a profitable affiliate marketing business. This is important because there are a lot of scams and shady businesses out there that claim to help you make money online but end up taking your money and leaving you with nothing.
Quality Training
The training course offers quality training on affiliate marketing and how to use Clickfunnels to your advantage. You'll learn a lot about affiliate marketing and how to use Clickfunnels to your advantage. Clickfunnels is a popular tool that helps you create sales funnels and landing pages that can help you make more sales.
Beginner-friendly
The program is specially designed for beginners. If you're new to affiliate marketing, you might feel overwhelmed by all the information out there. But Buildapreneur.com makes things easy to understand and provides step-by-step guidance on how to get started.
Tools and Bonuses
The program also includes tools and bonuses that will help you build an affiliate marketing business from scratch. These include things like email templates, ad templates, and access to a private Facebook group where you can connect with other affiliate marketers and get support.
What I DON'T LIKE About Buildapreneur.com
If you're thinking about signing up for Buildapreneur.com, there are a few things to consider before making your decision. While there are certainly some positive aspects to the program, there are also a few things that might make you think twice.
Expensive
While it does offer quality training and tools for affiliate marketing, there are plenty of other free or cheaper options out there that might be just as good. If you're on a tight budget, you might want to explore these other options before committing to Buildapreneur.com.
Short Refund Policy
Another issue to be aware of is the refund policy. The program only offers a 15-day refund policy, which might not be enough time for you to really try out the program and decide if it's worth the money. This is especially true considering the high cost of the program – if you're paying a lot of money upfront, you want to make sure you're getting your money's worth.
Final Thoughts on My Buildapreneur.com and My Personal Rating
It's important to keep in mind that Buildapreneur.com does offer some valuable resources and training for those looking to get into affiliate marketing. If you're willing to pay the price and feel confident that the program is right for you, it could be a worthwhile investment in your future. However, it's important to weigh the pros and cons carefully before making your decision.
The training and tools included in the program are ideal for affiliate marketers starting from scratch, but they are expensive. And they are not practical, especially for people who don't have the budget to accommodate the full price.
So with this being said—I am giving Buildapreneur.com a final rating of 8 over 10 with a deduction for the short refund policy and the price

An Alternative to Buildapreneur.com
Overall, Buildapreneur.com is a good source of information if you're interested in affiliate marketing. One thing that sets it apart from other platforms is that it offers both free and paid training options. This means you can get started with affiliate marketing even if you don't have a lot of money to spend upfront.
That being said, the paid training program does come with a high price tag, and it might not be feasible for everyone. However, it's important to remember that affiliate marketing can be a really lucrative business if you do it right. So if you're willing to invest the money and put in the work, it could be worth it in the long run.
Ultimately, the decision of whether or not to use Buildapreneur.com is up to you. It's important to weigh the pros and cons carefully and make sure you understand what you're getting into. But if you're serious about making money through affiliate marketing, Buildapreneur.com could be a valuable resource to help you achieve your goals.
However, If you're interested in learning more about affiliate marketing and building an online business without breaking the bank, there are also other platforms out there that could be a better fit for you.
As someone who has been using the same training platform since 2016 and has built a highly successful online business, I can attest to the power of quality training and resources.
If you're interested in exploring other options, I recommend checking out the platform I've been using.
They offer a free test drive so you can see for yourself what they have to offer, and their training is designed to be accessible and easy to understand for beginners.
Ultimately, the choice of which platform to use is up to you. But if you're serious about building a successful online business, I encourage you to take advantage of the resources and opportunities available to you. Don't wait – take action today and start working towards your goals.
>>HERE'S MY BEST WORK-FROM-HOME RECOMMENDATION!

And to show you my appreciation just by being here today, I am also giving away my eBook for free to help you start your business—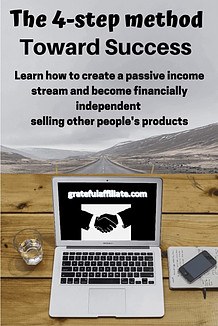 Peace!