Cut through the noise with our unbiased review of Andrew Tate's Hustlers University 4.0. Learn the ins and outs of this digital marketing course and decide if it's right for you.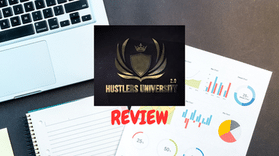 Andrew Tate is a well-known social media influencer. Besides being a social media figure, he's best known as a motivational speaker and online marketing business owner. In fact, I follow Andrew Tate myself. While he can be a bit awkward at times, he shares valuable ideas and can be inspiring.
He also offers online programs for aspiring digital entrepreneurs. Hustlers University 4.0, being one of them, is a training platform that claims to teach individuals how to make money online. It promises to provide students with the skills and mindset necessary to succeed in the online business world.
But the question remains: is it worth the investment?
So, before I start the review, let me clarify that I am NOT an affiliate of Andrew Tate, and I will NOT receive any commissions if you choose to sign up for the course after reading today's review.
Let's Meet the Founder of Hustlers University 4.0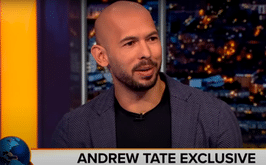 Emory Andrew Tate III or popularly known as Andrew "Cobra" Tate, is a well-known American social media personality. However, he also used to be a kickboxer with a professional record of 76 wins. And he has quite impressive highlights if you search for him on YouTube. He is a beast in the arena! He garnered the nickname "Cobra" because of his quick and powerful strikes.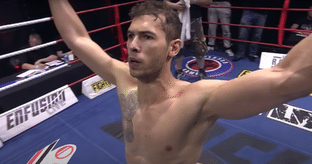 Anyway, his record in the digital marketing business is impressive as well. He retired from kickboxing not because he was old or not winning. When we hear combat sports, one may assume that the industry is lucrative. But he claims that he was not making enough money in the profession.
So he left the sport when he found the great potential of digital marketing and how it could change his life significantly in a positive way. In addition, he is also known to generate money from cryptocurrency.
The world of cryptocurrency has been shrouded with allegations of scams in the past few years. And some prominent personalities have been involved in scam scandals. However, this does not affect the credibility and legitimacy of Andrew Tate.
So does this mean that Andrew's program is a good investment, or should you look for better alternatives?
Let's continue with my Hustler University 4.0 review and learn more about Andrew Tate's program…
What is Hustlers University 4.0?
Hustler University 4.0 is an online training course that provides various lessons in the field of digital marketing. Some examples of the courses available in the program are the foundations of eCommerce, copywriting, SEO, and even cryptocurrency, just to name a few of them.
Yes, they offer a lot of genres in digital marketing because it is advertised as a sort of money-centric program.
The program was founded in 2020, but it significantly grew over the last three years and was able to help thousands of people become successful in a certain area of expertise.
If you've watched videos from Andrew Tate, you might have noticed that he's a bit arrogant and talks down to people. He also claims that he can make anyone a millionaire, which can be quite annoying to me since I know better than to believe this nonsense. But I believe he's just promoting his program. Just don't trust everything he says, and don't expect to become a millionaire overnight by joining his program. Your success will actually depend on your own abilities and how well you handle pressure when it comes your way.
What's Inside the Hustlers University 4.0 Program?
Since Hustlers University is composed of several topics, you can also expect that it has several courses as well, which Andrew Tate calls a "campus." Anyway, the outline of the campuses available is as follows—
Freelance Training Course
Affiliate Program
Amazon FBA (Fulfilled-By-Amazon) Training Course
Copywriting Training Course
Stock Trading Campus
Cryptocurrency Training Course
As you see, the program is pretty extensive. However, it may not be the best option for people who are starting from scratch. But it may be useful to people who already have a digital marketing business but struggling at the moment.
RECOMMENDED – check out my best work-from-home recommendation!
How Much is Hustlers University 4.0?
The great thing about Hustlers University 4.0 is only $49.99 per month. This fee gives members access to a private Discord server community where they can interact with other members and receive training from Andrew Tate himself. The monthly membership fee is automatically charged to the member's credit card or PayPal account until they cancel their subscription.
So with that being said—$50 per month equals $600 a year. But it does not have a refund policy, which is unfortunate.
RECOMMENDED – If you're looking for a different approach with a digital marketing program that can deliver equal or even better results, then you have to check out my best work-from-home recommendation!
Is Hustlers University 4.0 a Scam?
Andrew Tate may be controversial, but he is NOT a con artist.
The negative comments that you might be hearing about him are due to his huge personality, but it doesn't mean that he is trying to scam people.
In other words, Hustlers University 4.0 is not a scam. The program is a legitimate program you can turn to if you are looking to turn your fortune around.
Below is what other people are saying about Hustlers University 4.0—
What I LIKE About Hustlers University 4.0
The following are the things I don't particularly like about Andrew Tate's Hustlers University 4.0—
Legitimate
First and foremost, Andrew Tate is a legitimate digital marketer you can trust to.
Excellent Training
The program offers quality training on a variety of digital marketing like dropshipping, affiliate marketing, SEO, and cryptocurrency.
Success Stories
Hustlers University 4.0 has helped thousands of people in a span of two years.
Vibrant Online Community
One of the key benefits of Hustlers University 4.0 is the community aspect. Members can connect with other like-minded individuals who are also striving for success. This community provides support, accountability, and networking opportunities that can be invaluable for entrepreneurs.
What I DON'T LIKE About Hustlers University 4.0
Now, below are the things I don't like about Hustlers University 4.0—
Cringe-Worthy Personality
Some people may find Andrew Tate's personality uncomfortable and cringe-worthy.
No Refund Policy
They do not have a refund policy.
Final Thoughts
After researching and analyzing the available information on Hustlers University 4.0, it is clear that the program offers a comprehensive and valuable educational program for aspiring entrepreneurs. Its courses, webinars, coaching sessions, and community support can provide a solid foundation for building and growing a successful business.
It is also important to note that Hustlers University 4.0 is not a get-rich-quick scheme. Success requires time, effort, and dedication. The program offers valuable skills and knowledge, but it is up to you to apply them effectively in your own business endeavours.
The reviews and testimonials from current and former students of Hustlers University 4.0 are generally positive, with many citing the community support and practical skills learned as valuable assets. However, it is important to approach these reviews with a critical eye and consider the source and context.
Overall, Hustlers University 4.0 is a legitimate and valuable educational program for aspiring entrepreneurs. However, it is up to you to weigh the cost and benefits and decide if it is the right investment for your personal and professional goals.
So with this being said—I am giving Hustlers University a final rating of 7.5 out of 10 rating—

An Alternative
Since 2016, I've been using a training platform that helped me build a successful online business.
I earn money even while I'm sleeping!
Affiliate marketing is a popular way to make money from home because it's low-risk and suits all experience levels. You don't need a lot of money to start, and you don't have to manage or ship products. Plus, you can promote as many brands as you like and potentially earn unlimited income.
If you're interested in affiliate marketing and want to learn how it can benefit you financially, try the training course that helped me succeed over the years.
Are you ready to create high-quality content that showcases your unique talents?
Follow along with me, and I'll show you how to do it right.
>>HERE'S MY BEST WORK-FROM-HOME RECOMMENDATION!

And to give you my deep appreciation for being here with me today, I am also giving away my eBook for free to help you jumpstart your business.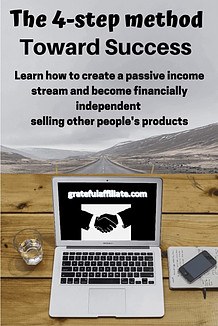 Peace