Is Chaikin Analytics legit? Or is it a fraud? For today's presentation, I'll help you determine whether the program is a good investment or not?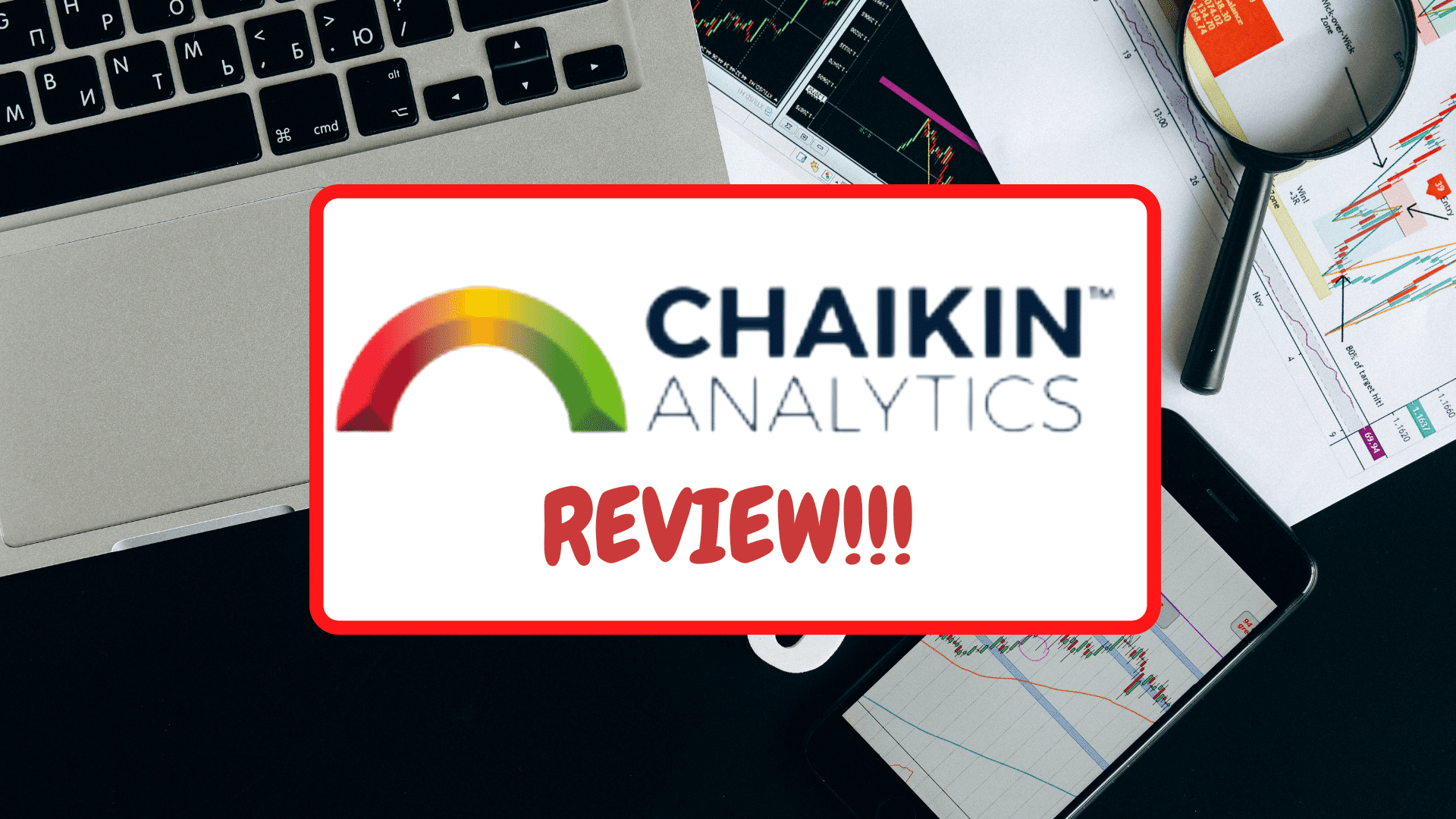 Is Chaikin Analytics legit? Or, is it a program that you should avoid?
If you are interested in the stock market and have browsed the web for a legitimate program, then you might have come across Marc Chaikin and his Chaikin Analytics program.
And this is rightfully so because he is a credible personality in the field with years of experience in stock trading. However, the program is a little pricey, which may not be suitable for everybody, especially for those that have no budget.
If you're here to know if Marc's program is a good value for your money or not, then this content should help you make a conclusive decision about the matter.
But before I begin today's review, allow me to disclose with you first that I am NOT an affiliate or representing Marc Chaikin or any of his other programs in any way.
So without any further ado, let's start and learn more about the program…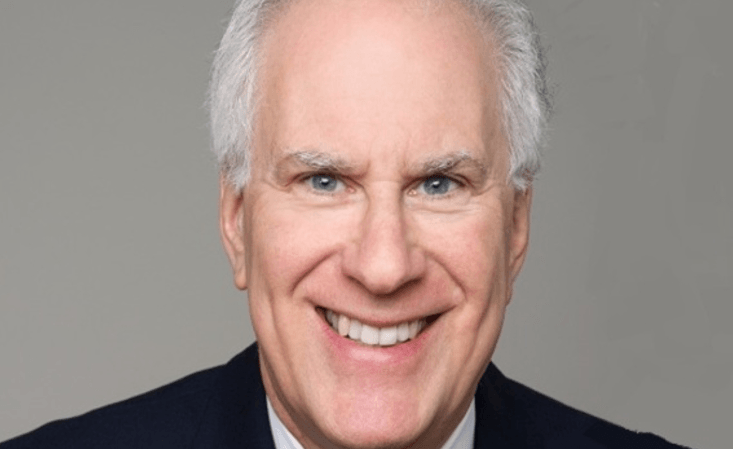 Who Is Marc Chaikin?
Marc Chaikin is a veteran stockbroker and market trend analyst and has been in the industry since 1965.
In his early career, he worked for Tucker Anthony & RL Day in the 70s, where he eventually became the department head of the Options sector of the company.
Afterward, he was able to accommodate a seat at the New York Board of Trade, where he traded contracts. In the 80s, Marc started to develop his proprietary stock market indicators. And then he later joined the Drexel Burnham Lambert group in 1982.
However, he was probably well known as the founder of Bomar Securities which majority ownership was purchased in 1992 by Instinet. And when Instinet was sold to Reuters.com, he became the company's Senior Vice President and Director.
With such accolades, the question of "is Chaikin Analytics legit?" should be already answered, and by such instances, you can immediately surmise that Marc Chaikin is a legitimate entrepreneur, right?
This may be the case—it doesn't necessarily mean that Chaikin Analytics is for everyone. As legit as his program may be, there are some considerations you have to know before availing of his services.
Let's continue and find out more…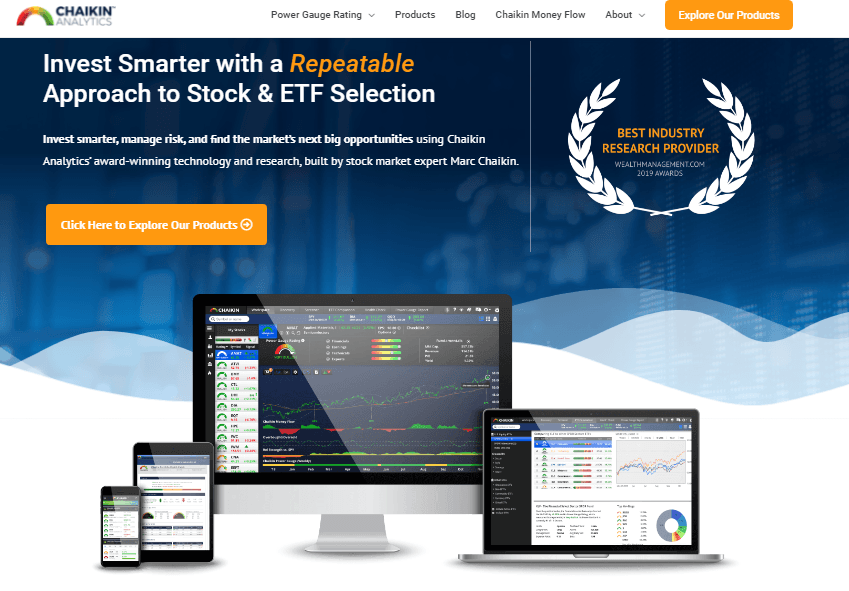 What is Chaikin Analytics?
Chaikin Analytics is a platform that analyzes the stock market, which in turn provides your trading signals. It is supposed to help you make better decisions and lessen the risk involved.
That is basically how the program works. They use technical algorithms which are based on how the stock market moved in the past periods or so.
However, don't put your full reliance on market indicator programs. As mentioned, the predictions are based on past trends. And you have to bear in mind that the stock market isn't constant.
Abrupt changes in the trend could happen overnight. As a result, it may also lead to significant losses if you are not able to make the right decisions. And it's advisable to use the signals as a reference only.
Also, it is subscription basis which means that you get access to the program and receive trading signals regularly. I'll explain the payment plan in the following sections.
And aside from the technical analysis, there are also additional features when you avail of Chaikin Analytics' quarterly and annual subscription plan like news feeds, alerts, and data of earnings per share and EPS history. I'll also discuss the subject matter a little more extensively in the next chapter.
I have reviewed similar platforms in the past that offers trading signals. And some of them include the following—Stock Navigators, The Prime Advantage, and OPW Wealth, just to name a few of them.
Or, you can check the full list of reviews here.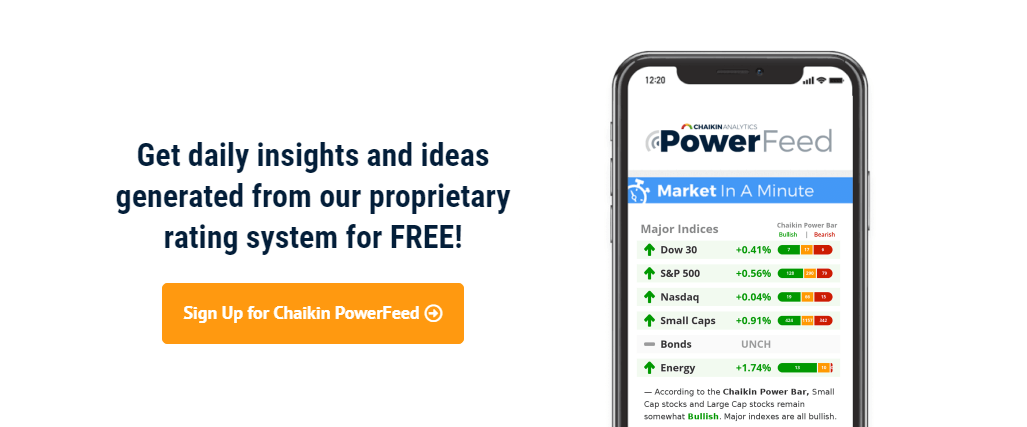 What's included in the program?
As mentioned, you'll also gain access to the following when you avail Chaikin Analytics—
Interactive charts – this is the basic feature of the program, which are trading signals, money flow, and power gauge
Options play – this feature allows you to get trade ideas once you have selected stock to invest
Power gauge rating indicator – it basically tells you the quality of stocks based on several factors such as financials, potential earnings, technical, and experts
Chaikin hotlist – as the name suggests, it basically enlists the top picks from the founder of Chaikin Analytics himself
Screener – the program also allows the user to evaluate and configure their scans using five essential factors such as technical, performance, signal, fundamental, and power gauge rating
Alerts – you receive customized alerts regarding your investment
Newsfeed and educational content – you also receive posts that may be useful to you
Watch list – it gives you the ability to compare trades based on quantitative and technical metrics
If you're interested and want to know how much the program is, then let's go over to the next section…
How Much is the Program?
The Chaikin Analytics is a little pricey, which may not be suitable, especially if you are under a tight budget.
The program is available in subscriptions. The cost of the prepaid plan is $495, which you have to settle quarterly and renew every 3 months for $595.  And then, the annual prepaid plan will cost you $2,195 and renew yearly.
However, this isn't the only expense you have to make.
Remember that you also have to cash out an initial investment of $250. If you want to gain a high return, then the minimum investment cost won't be enough.
But if you're looking for an income opportunity with very low risk and budget-friendly, then you have to check out my top work-from-home recommendation!
Is Chaikin Analytics Legit?
So is Chaikin Analytics a legitimate program you can invest in? Well, the answer is a resounding yes!
One of the primary reasons is that Marc Chaikin has been in the stock market business for a very long time.
Therefore, if I were to choose between teenage internet gurus who promise to make you financially wealthy in just a short period and seasoned veterans like Marc Chaikin, I'd rather put my trust in individuals with years of experience in the field.
What I LIKE about the Chaikin Analytics
Here are some of the praiseworthy traits of the Chaikin Analytics—
Legitimate!
As I discussed earlier, Marc Chaikin is a legitimate trade entrepreneur that has been in the business of stock trading since 1965.
Quality Trading Signals
Since Marc is a veteran, you can trust his top picks and the program's market analysis to somehow help you minimize the risk.
Tons of Features
Aside from the trading signals and Marc's top picks, you also get access to several features such as power gauge rating, technical, screeners, alerts, news feeds, etc.  
What I DON'T LIKE about the Chaikin Analytics
Now, below is what I don't like about the program—
Expensive
The recurring fee required by the program isn't exactly budget-friendly. This is an addition to the initial investment you have to make.
If you're looking for a more affordable source of income, then you have to check out my best work-from-home recommendation!
The Stock Market is Highly Unstable
The stock market or stock trading can be a risky investment to engage in. Potential losses are highly probable, especially if you are not able to make the right decision.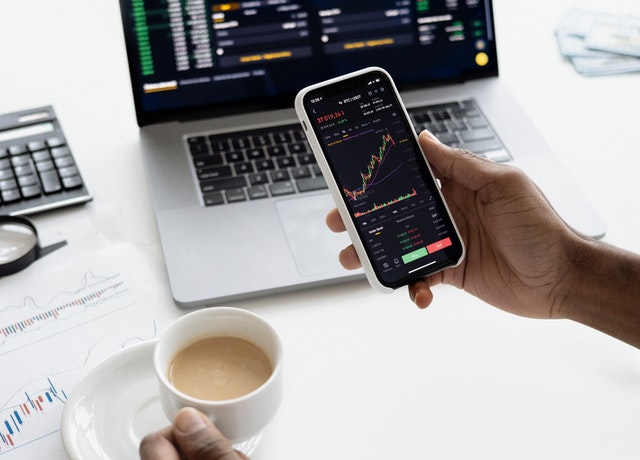 Final Thoughts
I hope my topic has provided you with the information you need in answering this all-important question—is Chaikin Analytics legit? Is it worth your while, or should you search for other programs?
As good as the program may be, it may not be suitable for everyone, especially for people with no sufficient budget to accommodate the required recurring fees and stock investment costs.
If you're looking for a much cheaper option, then let's go over to the last section of the article, and I'll present you with an eComm platform that can provide you with a reliable income.
How I'm Earning Stable Income Over the Internet
Affiliate marketing is the best eComm platform and source of income around for many apparent reasons, which includes the following factors—
100% legitimate
Very low risks
It suits all levels of experiences
Cost-effective
Potential income is limitless because you can basically promote as many businesses as you like
And yes, your main task is to market products and services through online content. And then, you earn commissions every time someone engages your personalized affiliate links and use them to purchase the brands' products.
Of course, it isn't easy as it sounds. You need to publish regular posts that are generating leads and effective enough that it's able to convert them to sales.
If you're a newbie to affiliate marketing and have no idea where to start, then you no longer have to worry any further because I have the perfect solution for you!
Do you see the highlighted bold description below?
Well, consider giving it a light tickle, and I will show you how you can create a site that's attracting quality traffic from scratch—
>>HERE'S MY BEST WORK-FROM-HOME RECOMMENDATION!
And to show my appreciation to you just by being here and reading my "Is Chaikin Analytics Legit?" review, I am also giving away my eBook to help you kickstart and gain some traction in affiliate marketing—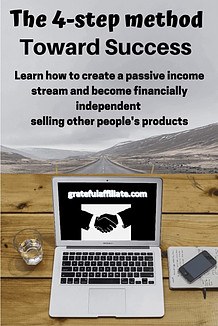 I believe that is just about it!
Thank you for the time and effort in reading today's review!
I hope to see you on the following topics!
Peace!