Is Trafficforme.com a scam? In today's review, I will provide you with my analysis of the program and help you decide if they're the right one for you or not.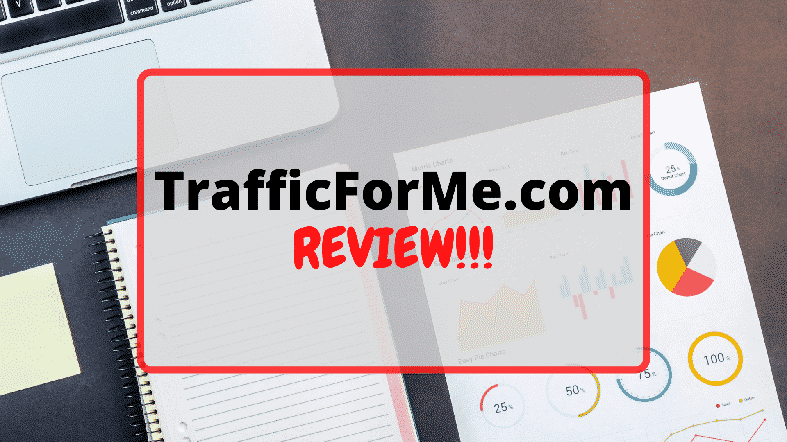 Is Trafficforme.com a scam? Or is Harris Fellman's program a good use of your money and time after all?
If you happen to have come across Trafficforme.com and have these concerns in mind, then the article I have prepared for today is what you are just looking for!
In today's discussion, I will talk about the important features of the program and provide you with my thoughts on the matter. And hopefully, it will help you decide if it's the right one for you and should you search for a better alternative.
But before I begin, allow me to have this moment to share with you that I am NOT representing Trafficforme.com and in NO way would benefit if you choose to register for their program.
This article is my unbiased review of their offering and analysis of whether it could truly deliver what they had promised in the sales pitch.
So without any further delays, let's begin…
Who is the Creator of Trafficforme.com?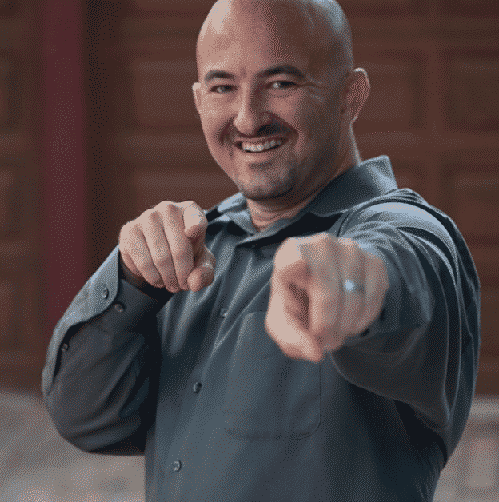 I was skeptical about Harris Fellman's identity at first because it's difficult to find any information about him when you particularly search for him and his Trafficforme.com website.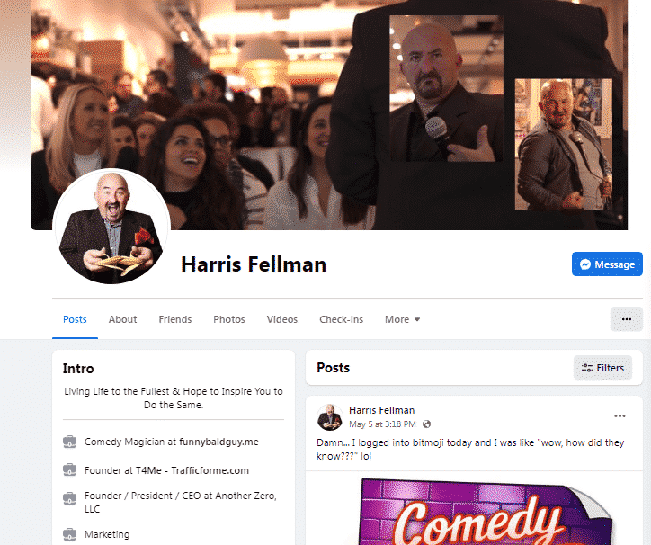 However, I did manage to find a Facebook page about him. It appears that the guy has several digital marketing engagements aside from Trafficforme.com, like Funny Bald Guy and Another Zero, LLC.

He also is a magician/comedian and has an inactive YouTube channel with only 1.17K subscribers at the time of this writing. His last video publication has the great Las Vegas magician Penn Jillette commenting about his works which were posted on June 17, 2020.
According to his bio on his Trafficforme.com website, he began his digital entrepreneurship journey in the 1990s at MSN, iBill, and Galacticomm.
Before he started creating digital products and services, he was making money from email marketing from 1999 to 2005.
With these facts in perspective, does it mean that Harris Fellman is a legit internet guru you can put your trust to? Or is Trafficforme.com a scam after all?
Let's continue and learn more about the program, and it works…
What is Trafficforme.com?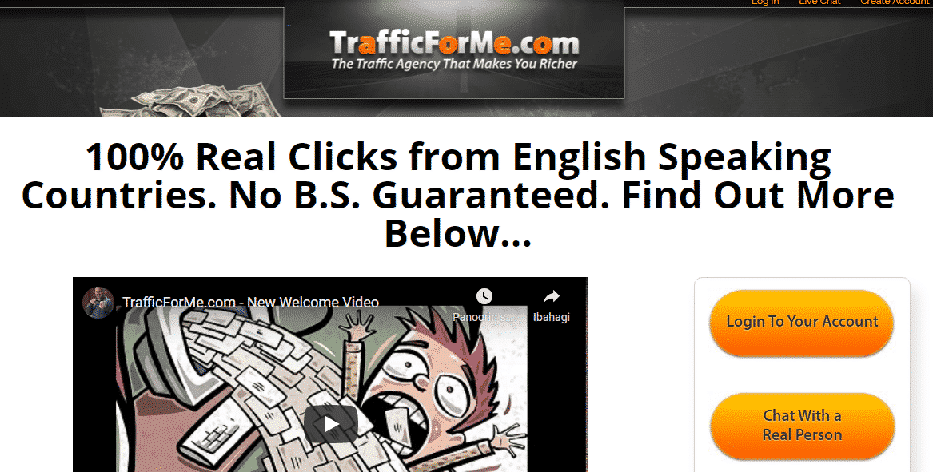 Trafficforme.com is a website where you can buy paid clicks to boost your campaigns' traffic through email marketing, social media marketing, or even SMS messaging if SMS marketing is still a thing in the present day.
Anyway, if you're a site owner and struggling to generate leads, paid clicks are one of the other options you can employ aside from paid ads and organic traffic.
Other terms you might hear referencing paid clicks are solo ads. This type of marketing strategy is where you partner with other site owners and promote your products or services through their email lists or funnels.
Trafficforme.com also offers customer support if you have questions or concerns about the site's services and 1-on-1 coaching services if you are still having a hard time.
They guarantee clicks on their landing page. However, traffic is not exactly automatic because you still have to create quality and engagement in order to persuade your audience to click your links and generate sales.
If you're looking for a better eComm platform that's cost-effective yet can generate traffic and convert sales, then you have to check out my best work-from-home recommendation!
How Does Trafficforme.com Work?
If you are familiar with how solo ads work, then you'll definitely feel at home with Trafficforme.com. It is basically a marketplace for site owners where they can partner with other site owners in sharing their funnels or email lists with each other.
In the case of Trafficforme.com, you will not have to communicate with other publishers for the clicks you need because all you have to do is to select a solo ad package on the site and then pay the price. I will explain the package in the next section.
Also, the site allows you to choose your specific niche so that your content will be relevant to your audience. Some of the niches you will find on their dashboard include the following—
 Health and Diet
Personal Development
Survival and Prepping
MMO and BizzOpp
Cryptocurrency, Binary, and Forex Trading
Internet Marketing
But let me remind you once again that this is not as easy as it sounds.
You still have to post quality content to attract your audience into engaging your content. Thus, lead generation and sales conversion is still not a guarantee in contrast to their sales pitch.
How Much is the Registration Fee to Join the Site?
While signing up to the site won't cost you a thing, you have to pay the price in accordance with the solo ad package you have selected. The summary of the packages is as follows—
200 Clicks – $150
500 Clicks – $395 at $0.79 per click
1000 Clicks – $760 at $0.76 per click
2000 Clicks – $1,440 at $0.72 per click
3500 Clicks – $2,450 at $0.70 per click
5000 Clicks – $3,400 at $0.68 per click
10000 Clicks – $6,500 at $0.65 per click
Another unique feature of the program is that they provide its clients with the ability to manage the flow of the campaign.
One-Time Campaign – ASAP or at your specified date
Monthly Campaign
Bi-Monthly Campaign
 Weekly Campaign
Yes. Paid clicks are that expensive. However, they are less pricey than paid ads from Google and other social media platforms.
Among the main disadvantages of solo ads is that they may not help you boost or improve your online presence because you depend on the email list or funnels by other site owners.
Also, although they're cheaper than your typical ads, the price per click is still a little high when you compare them to other methods where you negotiate with the other party.
Lastly, you have to take note that they do not offer refunds. Thus, you are taking the risk of not producing the results you expect once you have paid for the clicks.
If you're looking for a better alternative than solo ads that can boost the profitability of your site and give you a more stable source of income, then you have to check out my best work-from-home recommendation!
Is Trafficforme.com a Scam?
I don't think Trafficforme.com is a scam. I believe it's a legitimate site that offers paid clicks to help site owners generate traffic to their own websites. I actually give it an 8 out of 10 stars!
With this being said—you are in perfectly good hands if you try their services if you intend to sign up to Trafficforme.com.
However, their advertisement is a bit misleading and full of over-hyped claims that disregard the challenging aspects of the business.
What I DON'T LIKE about Trafficforme.com
Now, below are some of the disadvantages of Trafficforme.com that you have to take note of—
Expensive Clicks
As I mentioned, the clicks are pricey. In this regard, it would be better to turn to the marketplace if you are looking to save money from solo ads.
Limited Niche Available
The niches available to marketers are limited.
No Refund Policy
The platform offers no refund policy. Thus, you have to think twice before providing them with your payment. Once you have paid for the solo ad, there's no turning back.
What I LIKE about Trafficfome.com
The advantages of Trafficforme.com are as follows—
Harris Fellman is Legit
Based on the information I've gathered, Harris Fellman is a legitimate digital entrepreneur with years of experience in the industry.
Although he may not have an impressive resume compared to other internet gurus, I believe he could still help your site grow and develop into a profitable business.
Free Registration
The registration for the platform is completely free. You only have to pay for the clicks, which depend on the solo ad package you have purchased.
Outstanding Customer Support
Their customer support agents are ever ready to take on your concerns or queries about the services they offer.
Variety of Click Packages
They offer a wide range of solo ad packages you can purchase to help you boost your site's engagement.
Video Tutorials
They also offer video tutorials that should assist you in jumpstarting your business if you are a newbie and not sure how to start the process.
Final Thoughts and Better Alternative to Trafficforme.com
I hope today's article has provided you with the insights you need to answer the question—is Trafficforme.com a scam? Or is it a good program you can invest in?
In my opinion, the program can be a good source of traffic if you ever find yourself struggling to generate leads and sales conversion.
Also, if you have the budget to accommodate the packages' price, then, by all means, you can check the program if you like, at your own risk.
However, you still have to manage your expectations and aim to create quality content as you sign up for their program.
Although they can potentially give you traffic, it doesn't guarantee any level of success if you fail to do your homework.
However, if you're looking for a better alternative to Trafficforme.com, then you can check out my best work-from-home recommendation if you are not into solo ads or paid traffic.
I believe we've covered sufficient ground in today's "Is Trafficforme.com a scam" review!
And to show you my appreciation just by being here today, I'm also giving away my book to help you in your work-from-home endeavor—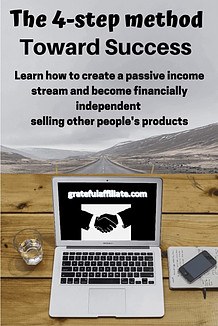 That's just about it! Thank you for the time and effort in reading my article!
I hope to see you next time!
Peace!