Welcome to my Matrix Pro Leads review! Today, I'll provide you with the essential information you know about the program and if they're the best fit.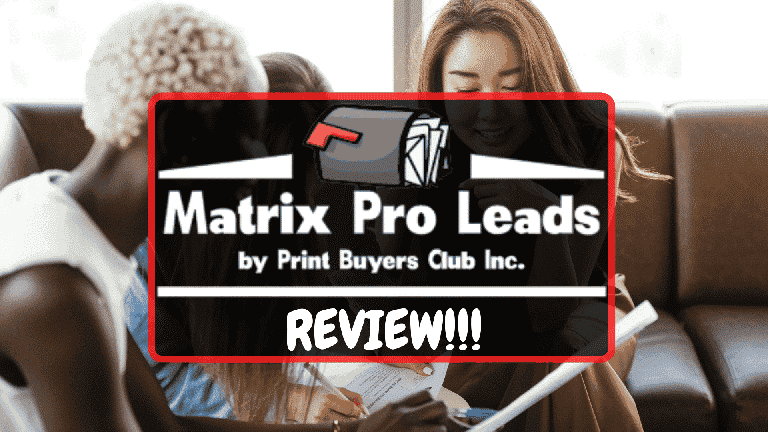 Welcome to my Matrix Pro Leads review!
Leads are the lifeblood of any online business because it gives traffic to the site and an opportunity for the site owners to market their products and potentially generate profits.
If you are looking for ways how you can improve your website's lead generation, then there's a chance that you might have stumbled upon an MLM (Multilevel marketing) company called Matrix Pro Leads.
They have a promising sales pitch, but it's an MLM. As we are all aware, MLMs have gained a negative reputation over the years due to scams like AdvoCare and its similarities with a pyramid scheme operation.
Anyway, if you're still curious about whether the Matrix Pro Leads can help you improve your sites' online presence or is it another MLM scam to avoid, then the article I have prepared for today will provide you the info you need to determine if they're indeed the right one for you or not.
But before I begin, allow me to have this opportunity to share with you firstly that I am NOT an affiliate of Matrix Pro Leads, and I will NOT earn commissions if you decide to avail of the program.
So without any further ado, let's get right into it…
Let's Meet the Owner of Matrix Pro Leads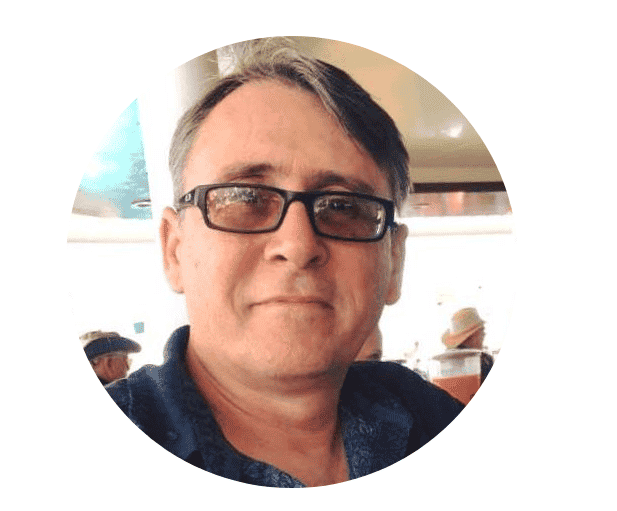 Matrix Pro Leads claims to be a subsidiary of Print Buyers Club or Print Funders which is a company that provides network marketing tools.
The aforementioned company is owned by Billy Hayes. He is "an entrepreneur whose sole purpose is to serve others," according to his LinkedIn about page.
Anyway, he created the Print Buyers Club way back in 2002. He later renamed the company Print Founders in 2014. It is at this time they have decided to modify their operations to accommodate the increasing demand in digital marketing.
They saw small success in their internet marketing program sector, which led them to establish the Matrix Pro Leads in 2019.
However, the issue with the Print Founders is that it is alleged that some of the companies they are servicing are pyramid schemes or just outright scams.
So does this mean that the program is a scam and we refrain from investing in them?
Let's continue with my Matrix Pro Leads review and learn how the program works…
What is Matrix Pro Leads All About?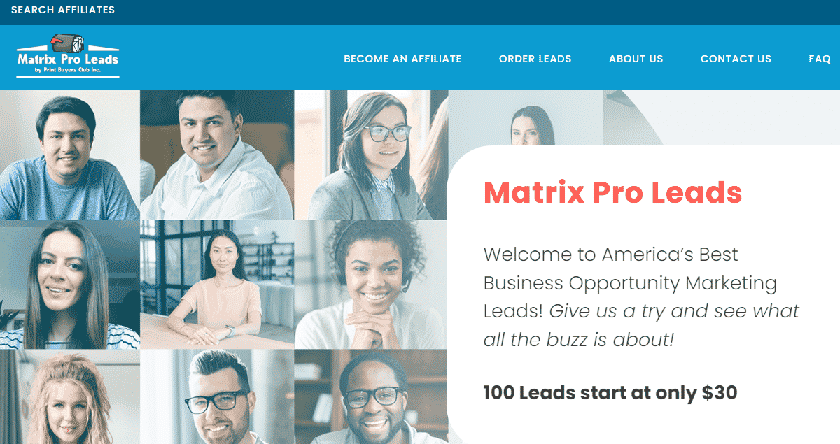 As you might have already surmised by now, Matrix Pro Leads is an MLM company that is supposed to help members with market leads.
However, the services' particular focus is on the MLM side of the business. Thus, it may not be that useful to you if you are site owners that primarily depend on eCommerce.
Market Pro Leads doesn't offer that much, and the services they provide are limited to the package or compensation plan you have availed.
You have to remember that MLMs are more focused on selling their business opportunity than their products because it is the organizations' lifeblood. Without new members coming in, the structure will eventually collapse due to the lack of funding from the recruits.
Now, this is also the main reason why 99% of people who join MLMs fail, and 95% of them quit only after a year of joining, according to a study conducted by the FTC (Federal Trade Commissions). This research was elaborately discussed in Jon Taylor's book titled "Multi-Level Marketing Unmasked."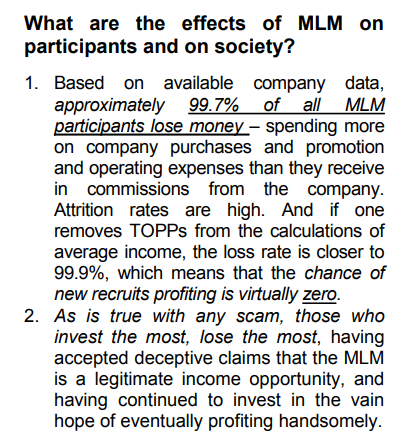 If you're looking for a source of income with very low risk and cost-effective at the same time, then you can check out my best work-from-home recommendation!
I've also reviewed several MLMs or network marketing schemes in the past. Some examples of the articles I've published that you can read about include Savings Highway Global and Power Lead System, which have similar offerings to Matrix Pro Leads.
Or you can refer to the full list of articles and read more about the product reviews I have written previously.
What's Inside the Program?
The Matrix Pro Leads primary offers leads through email marketing, SMS/Calls, and direct mail, which will cost you depending on the method you've chosen as follows—
Direct Mail – 100 leads for $30, 250 leads for$135, 500 leads for $135, and 1000 leads for $240
Email Marketing – 100 leads for $30, 250 leads for $70, and 500 leads for $135
SMS/Calls – 100 leads for $40, 250 leads for $80, 500 leads for $145, and 1000 leads for $248
Email marketing is still a reliable source of leads, but direct or snail mail and SMS/Call may no longer be a good source of leads.
Nowadays, the most effective method to generate leads is through Google Ads or social media ads like Facebook, YouTube, or Instagram.
If I were you, I would rather go for prominent search engines and social media ads instead of Matrix Pro Lead. It is way superior and can definitely provide your site with the traffic you need.
In addition to the supposed leads, you will also get commissions from recruitment which is a typical characteristic of MLMs. In the following section is a brief overview of the compensation plan.
The Matrix Pro Leads Compensation Plan
As I mentioned, recruitment is the lifeblood of MLMs. And to entice someone into joining the network marketing, they have their compensation plans to present.
However, MLM compensation plans are extremely convoluted and hard to comprehend. I have summarized them below to give you a better idea of what you'll be getting when you decide to try out the scheme—
First Order Bonus
It is a 33% commission that's earned through the first orders placed by your direct downlines.
Residual Commissions
Matrix Pro Leads employs a pyramid structure that has a 3×10 matrix.
Under this setting, three of your direct downlines are placed beneath you. And then, your downlines' direct recruits have their three direct downlines as well, and so on and so forth.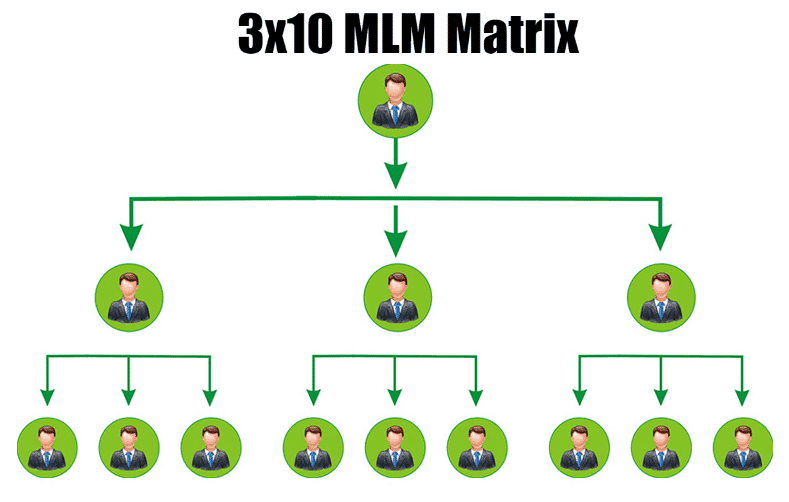 The principal's commissions are dependent on the level where the orders were made, as shown below—
First Level – 33% commission
Second to Ninth Level – 3% commission
Tenth Level – 8% commission
However, let me remind you that you are not going to receive anything when you join Matrix Pro Leads. All they offer is a promise of traffic being generated to your site.
One primary criterion of an MLM is tangible products offered in addition to the business opportunity. This makes them more of a pyramid scheme than multi-level marketing.
How to Join the Matrix Pro Leads Program
To join and remain an active member of Matrix Pro Leads, they require lead orders of at least $30 per month. In addition, there's a recurring membership fee of $4.95.
The $30 is also a necessity for the member to be eligible for commissions.
I'm not sure, though, if there are upsells involved. But based on my experience with this type of business model, they usually require their members to pay extra money to gain access to some of the program's features.
Also, there was no mention of a refund policy. This means that there's no way for you to refund your money once you paid for the leads.
If you're looking for a legitimate income opportunity that can help you create a site that's generating leads and converting sales, then I highly recommend that you check out my best work-from-home recommendation!
Is Matrix Pro Leads a Scam?
As I said, you will not receive any tangible products once you availed their services which are one of the primary criteria of an MLM.
And since what you are essentially receiving is a promise of high leads, it makes them more of a pyramid scheme than an MLM.
And you have to remember that a pyramid or Ponzi scheme is illegal and banned in many countries like the United States, the United Kingdom, Australia, and Canada, just to name a few.
Plus, there are no guarantees that you will get the results you need or any proofs that they are producing the result they have promised in their marketing pitch.
What I LIKE about the Matrix Pro Leads Program
I didn't see any positive things that could lead me to recommend Matrix Pro Leads in the slightest.
It would be better if you save your money for more legitimate programs that can provide you with your financial goals while working in the comfort of your home. I give the program 1 out of 10 stars.
What I DON'T LIKE about the Matrix Pro Leads Program
Now, below are the negative traits that Matrix Pro Leads you to have to take note of—
Is it an MLM or a Pyramid Scheme?
They advertise their business like an MLM operation, but I believe it is more of a pyramid scheme or even a Ponzi scheme considering you are not receiving any value. You are literally just handing them money for nothing.
Results Aren't Guaranteed
The services that they are providing are low-quality, and it doesn't guarantee any results. And they do not have the income disclosure statement to show that they are producing what they promise in their sales pitch.
Final Thoughts on My Matrix Pro Leads Review and A Better Alternative to MLMs
I hope my Matrix Pro Leads review has provided you with the info you need to help you decide why the MLM program isn't the best fit for you.
The potential income is extremely low since traffic to your business site is not a guarantee.
The good news, however, is that there are lots of options for you if what you're after is a program that can truly help you generate leads and convert them to sales eventually.
And if this is the case, then you consider giving the highlighted texts below a light click, and I'll show how you can create a stunning site that's attracting traffic—
>>HERE'S MY BEST WORK-FROM-HOME RECOMMENDATION!
And to show you my appreciation just by being here today, I'm also throwing in my book to help you jumpstart your digital marketing endeavor—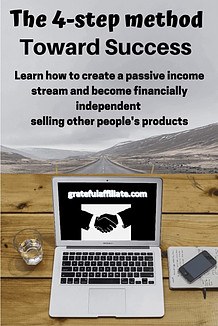 Well, I believe we've covered sufficient grounds in today's Matrix Pro Leads review!
I hope to see you on the following topics!
Peace!