In today's Mega Marketing Pro review, I'll share with you my insights about the program and why it may be a scam that you have to avoid.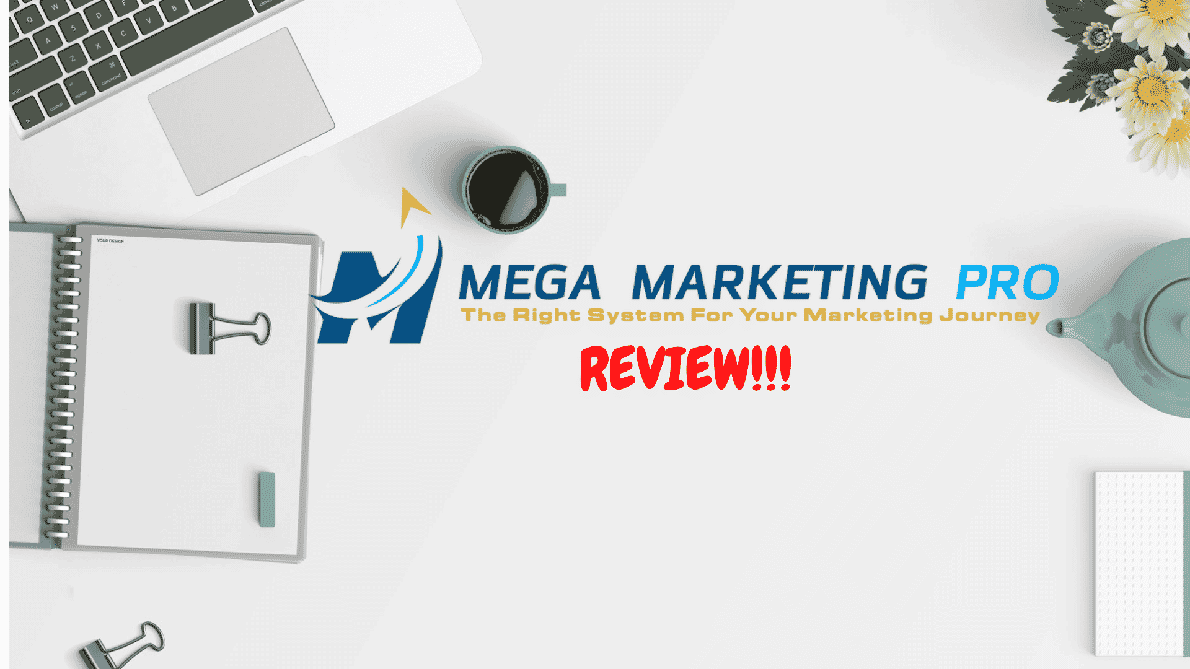 Greetings and a warm welcome to my Mega Marketing Pro review!
Being able to generate sufficient income that supports your lifestyle has been a trend for the last few years or so. The spread of the pandemic in 2019 has led many people around the globe to turn to alternatives since we are confined to our homes.
And since then, a lot of individuals have seen the great potential of eCommerce, which eventually resulted in the increase in the trade's rapid growth. This event also led many online marketers to take advantage of the opportunity by creating programs that would supposedly make the process easier.
And one popular example of such is a DFY (done-for-you) system. Unfortunately, they're low-paying, and most of them are outright scams.
If you're here today to know more about the specifics of Mega Marketing Pro and whether they're right for you or if the program is another online scam you have to avoid, then the article I've prepared is just for you!
But before I officially begin, let me share with you firstly that I'm NOT an affiliate of Mega Marketing Pro, and I will NOT earn some sort of commissions if you decide to avail of their program.
So without any further, let's get right into today's review…
Who is the Creator of Mega Marketing Pro?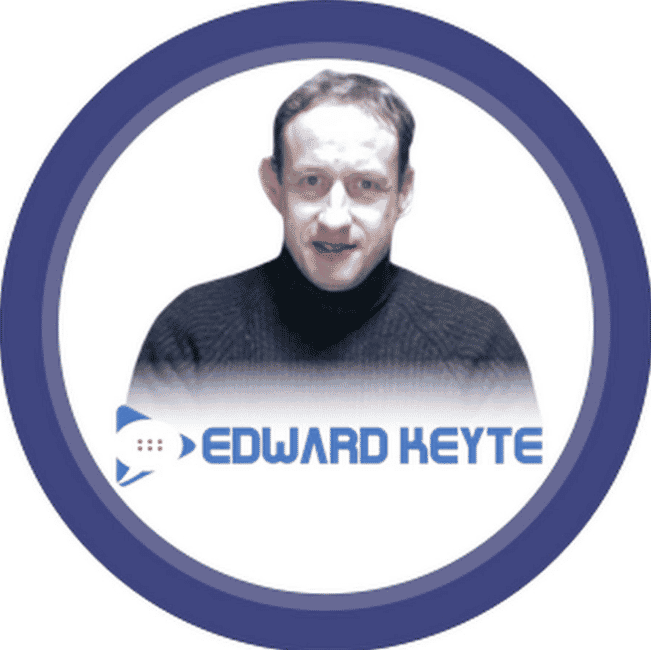 Mega Marketing Pro is supposed to have been created by a social media influencer and digital entrepreneur named Edward Keyte. Once you have landed on their main page, you will be greeted with a narrator, which I assumed to be Edward Keyte. Also, his YouTube has garnered over 6K subscribers.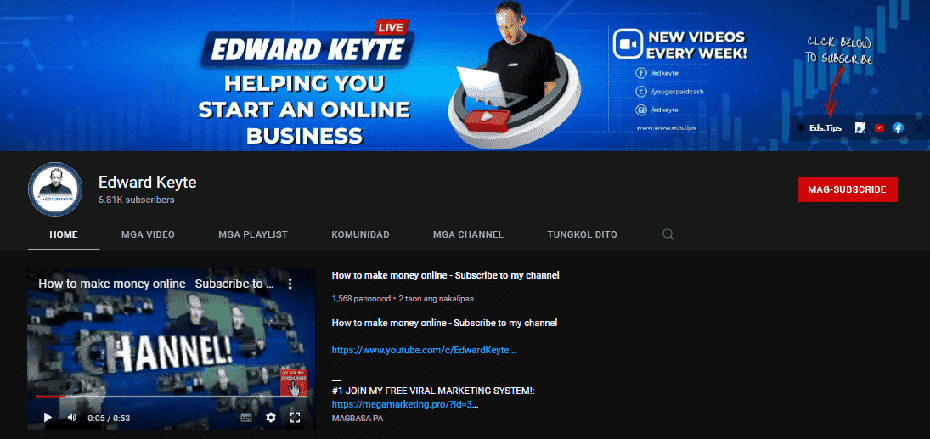 Although he has an online presence, there's not much information about this guy, which makes it difficult to profile him, whether he's legit or a con artist.
But to give us a glimpse of the business' background, I have gathered information from the domain address, and it suggests that the site is relatively new, as shown below—

Also, it appears that they are located in Clifton, New Jersey.

But I wouldn't trust this info entirely because they are using a VPN (Virtual Private Network) that conceals their true identity.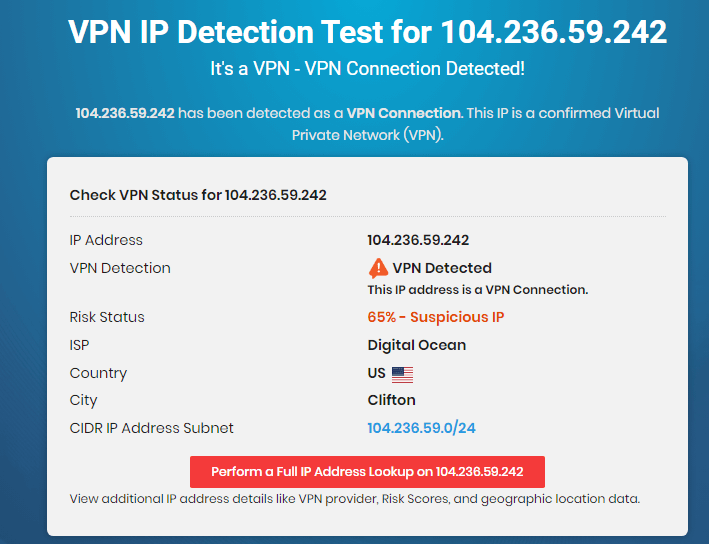 Anyway, Mega Marketing Pro is also tied with Paraiba. It is an alleged cryptocurrency scheme which I will explain in the later sections.
So does this mean that the program is a scam? Or is it legitimate after all?
Let's continue with my Mega Marketing Pro review…
What is Mega Marketing Pro?
Mega Marketing Pro is basically a DFY (done-for-you) system that provides its members with premade materials that include a landing page, banners, referral links, email funnels, etc.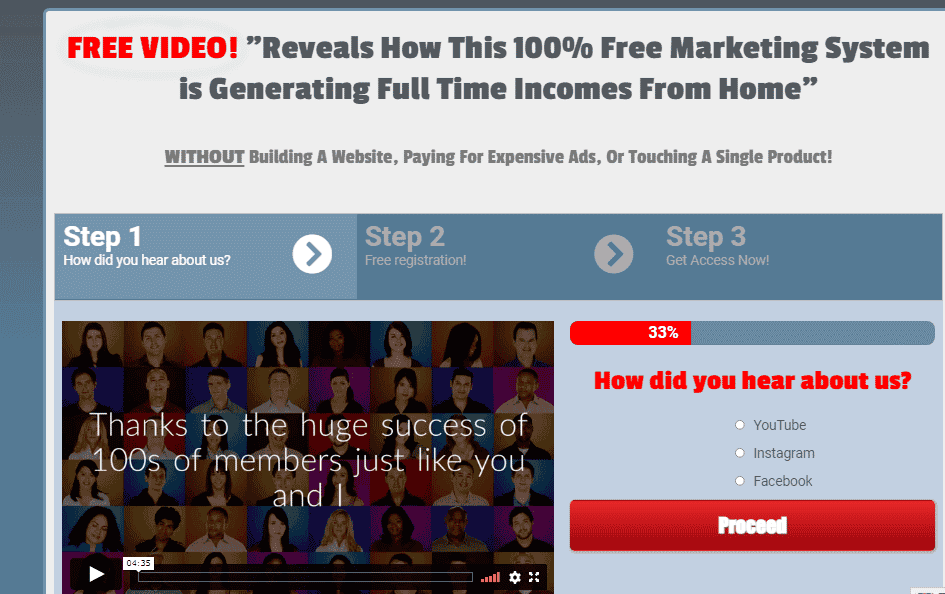 It might seem enticing at first, but you have to bear in mind that the program has low-income potential.
I didn't bother to finish the entire video because the sales pitch is something I have heard many times before.
They will hype you and tell you that they have the solution to your problem and that their program can make you financially wealthy. Again, these are all just hype, and what they will provide you instead is either a low-quality program or products that don't have any value.
But most importantly, you have to remember as well that Google Ads and Facebook Ads have very strict regulations on spam materials. What you'll basically receive are the same materials as with the other members.
What this means is that it would be extremely challenging for you to attract traffic to your site.
In addition, Mega Marketing Pro is connected with Paraiba, which is a huge red flag.
The thing is, Paraiba is an alleged pyramid scheme. And as you might be already aware, pyramid schemes are basically scams. In fact, they are banned in many countries around the world like the United States, Canada, the United Kingdom, etc.
If you are looking for a better source of income opportunity online, then I highly suggest that you have to check out my best work-from-home recommendation!
How Does the Program work?
Since Edward Keyte is closely related to Paraiba, you will find the cryptocurrency program being offered on the site.
Below is the summary of Mega Marketing Pro's mechanics and how they are supposed to provide an opportunity to their members—
First Step – Getting Started
You will be greeted with a four-minute video clip on their landing page. After the short clip, they will ask you to leave your basic Facebook and Telegram Information.
Plus, they will also invite you to join the Facebook group Edward Keyte had created.
Second Step – Join Paraiba
As I said, you will eventually find Paraiba inside the program. And Edward will specifically ask you to sign up to the alleged pyramid scheme site.
But before you can register, you'll have to watch first the six-minute-long introduction video, which basically consists of marketing topics about the program.
Third Step – Automation
The third step starts with a 23-minute long video telling how you can automate your online business.
After the video clip, Edward will require you to register to their autoresponder called SendShark, which will cost you $25 per month.
Fourth Step – Free Leads Report
The beginning of the fourth step starts with a 13-minute video which involves attracting traffic to your site by making your audience signup for your email newsletters.
And one of the techniques he recommends is by bribing your target market with free gifts like PDF, video, or audio files, which you can obtain from PLR (Private Label Rights) websites.
As you see, the program feels incomplete, and it seems like Edward is focusing his audience on Paraiba. In my opinion, the move is logical because the cryptocurrency site would provide him with more income.
I don't recommend DFYs in the past, but I have previously reviewed several DFY systems that are better than Mega Marketing Systems. Some examples of the articles I have published include Beast Funnels, Commission Pages, VIP Bot Club, and Mary's System, just to name a few of the articles I have written.
Or you can refer to the full list of reviews by engaging in the link here.
However, you can check out my best work-from-home recommendation if what you're after is a budget-friendly program that is way superior compared to any DFY systems around.
How Much is the Program?
If for some reason, you are interested in the program, the registration and account creation with Mega Marketing Pro is free. However, it is limited in the sense that you will not get paid.
If your intention is to simply trade currencies, then the minimum investment is only $25. But you need a minimum investment of $100 and recruit people in order to earn commissions. Also, there was no mention of a refund policy.
As you see, the program is more in tune with the recruitment side of the business than DFYs.
Is Mega Marketing Pro a Scam?
The sales pitch of Mega Marketing Pro is a little confusing, don't you think? He is supposedly promoting a DFY system, right? But what you see in the video clip is an advertisement for a cryptocurrency program. So that is that.
Well, of course, Edward Keyte is pushing the Paraiba pyramid scheme because he is building his downline in the business. This also explains why there are very minimal products offered on the site.
Again, pyramid schemes are banned in many countries across the globe because they are high-risk, and your chances of succeeding are slim to none.
What I LIKE about the Mega Marketing Pro Program
I did not find any traits that could lead me to recommend Mega Marketing Pro. In my opinion, it is a pyramid scheme (Paraiba) that you have to refrain from doing business with. I give it 2 stars out of 10.
What I DON'T LIKE about the Mega Marketing Pro Program
Now, below are the cons of the program—
It's a Pyramid Scheme
Edward's connection with Paraiba and actually promoting it on his program is a huge con. This is because the cryptocurrency part is alleged to be a pyramid scheme.
Low-Quality Program
The program lacks features that should help you gain success online. It's pretty apparent from the sales pitch alone that they are more focused on promoting Paraiba.
Low Income Potential
Your potential income in doing DFYs is extremely low since you are promoting duplicated materials. Remember that what you are receiving is the same thing as with the other members.
Google and Facebook, for example, have strict guidelines on spam, which would make lead generation and sales conversion very challenging.
Final Thoughts on My Mega Marketing Pro Review and A Better Alternative
I hope my Mega Marketing Pro review has convinced you why the program may not be the perfect fit for you. The site's strong push for the cryptocurrency program Paraiba is a huge red flag.
Fortunately for you, there are tons of options you can turn to if what you're after is an income opportunity online that can truly provide you with the financial independence you seek.
You have to check out my best work-from-home recommendation, and I will show you how you can create a site that's generating leads and converting from scratch.
I believe we've covered sufficient grounds in today's discussion!
And to show you my gratitude just by being here today, I'm also throwing in my book for absolutely no cost to you—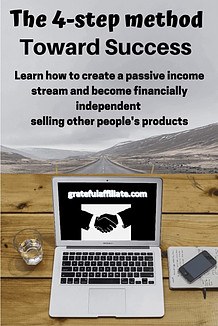 Well, I believe that's just about it!
Thank you for taking time off to read my Mega Marketing Pro review!
I hope to see you next time!
Peace!