Welcome to my Elite Downline Builder review! In today's article, I will provide you with my analysis of the program and if they're the right fit.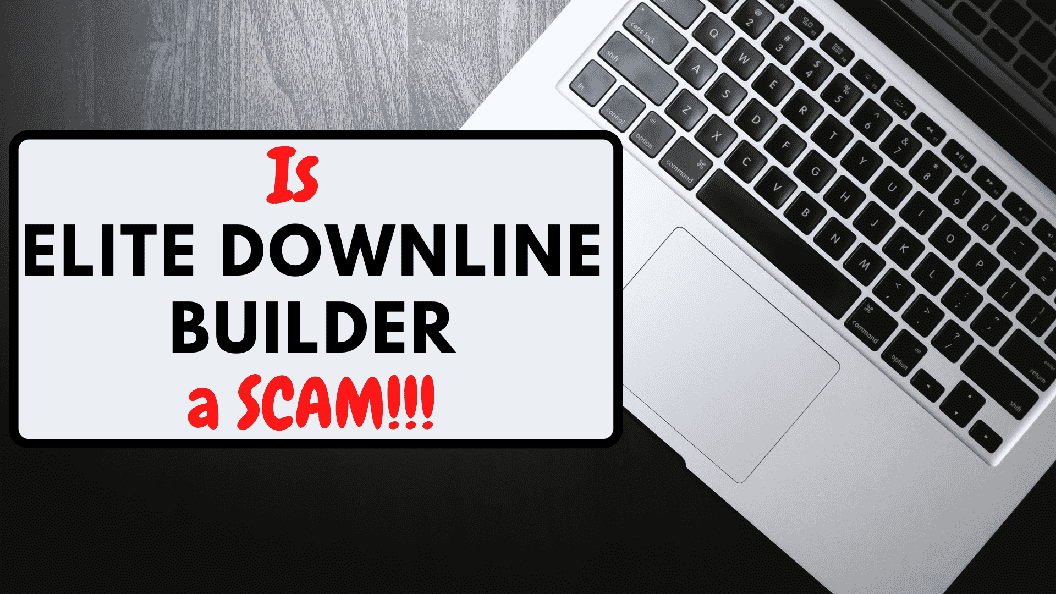 A warm welcome to my Elite Downline Builder review!
This program is something that you couldn't find through Google searches. And it is likely that you have come across Elite Downline Builder primarily through email.
Although they have not clearly stated what they offer, the "Downline Builder" part of the name alone could lead you to suspect that it might be an MLM or some sort of pyramid scheme.
If you're considering joining the program but are a little hesitant in doing so, then the article I have prepared is just for you!
In today's discussion, I will talk about David Hurley's program and provide you with my analysis of whether it has potential or is it a scam that you have to avoid.
But before I begin, allow me to have this moment to disclose to you that I am NOT an affiliate of David Hurley, and I will NOT benefit in any way if you still have decided to avail his Elite Downline Builder digital product.
So without any further delays, let's get right into today's topic…
Who is the Owner/Founder of Elite Downline Builder?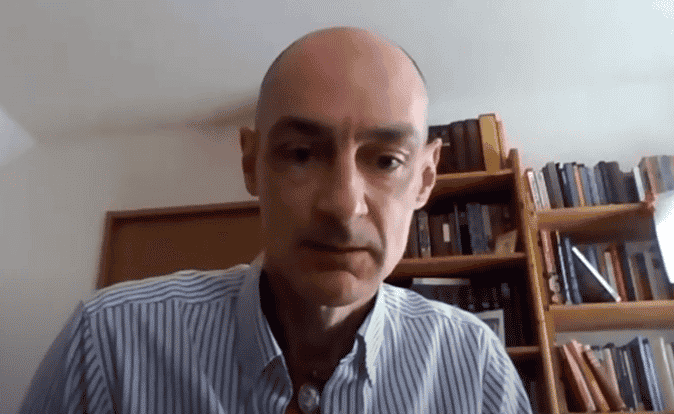 As you might have already surmised, Elite Downline Builder is the brainchild of a digital entrepreneur with over 20 years of experience named, David Hurley. His primary expertise includes affiliate marketing, freelance works, and cryptocurrencies.
He started with internet marketing by promoting games published by Japanese developers through his blogs and shipping them around the world. His love for Japanese games and culture also has led him to live in the country where he is still currently residing.
In 2007, he shifted his attention to another form of eCommerce, which is affiliate marketing. He already has the foundations of internet marketing, which made the transition a little easier.
As he progressed and gained more experience, he decided to share his knowledge with other people that have led to the development of Elite Downline Builder in 2017.
So does that mean he is trustworthy? Or is he a con artist after all that you have to avoid at all cost?
Let's continue with my Elite Downline Builder review…
What is the Elite Downline Builder?

On their landing page, it's basically vague on what the site really offers. But as you move along, you'll find out that Elite Downline Builder advertises itself as an affiliate marketing training program.
However, this isn't exactly the case.
The "Downline Builder" on their name tells the true intention of their program.
Although they offer training, their primary focus is actually recruitment which allows its members to earn commissions every time their downline purchases an EDB digital product or upgrades their membership.
After your sign-up, you will get your personal referral link which you are going to provide to your potential recruits. They have to engage with the link you have provided in order to validate the commissions.
This makes the operation an MLM than a training program. But I believe it's more of a pyramid scheme than anything else due to their focus on recruitment, and no tangible products are being exchanged for your initial investment.
Yes, they provide training, but you have to remember that what you are really receiving is just a promise of financial stability using their training program. And it's challenging to confirm its quality since there are no genuine testimonials from its members.
I have reviewed several eComm programs in the past that don't involve MLMs or pyramid schemes if this is indeed what you are looking for. Some examples I have published are Super Affiliate System Pro, YT Money Master Pro, Laptop Lifestyle Academy, and Ecom Warrior Academy, just to name a few of them.
Or you can refer to the entire list to see the full list of reviews by engaging this highlighted link and see the alternatives you have.
How Does The Program Work?
I wasn't able to find details about the modules inside the program. As mentioned, they are more focused on spreading their membership packages.
Anyway, you have to follow the guidelines below in order for you to earn commissions—
Apparently, like in any other online program, you will have to input your personal information and add your picture to improve your credibility.
The second step involves you setting up your Elite Downline Builder account.
And then, the dashboard includes the five programs you have to sign up for. And you really have to register with each of them for you to have your referral links
You have to use your affiliate tools such as promo texts, banners, referrals, and email templates to promote the five products listed on their dashboard
You have to click on your daily ad credits by engaging in referrals, overrides, advertisements, and exchanging traffic with other members. So are you seeing the trend now?
Promote your links without paying cents using your free ad credits
There's also a customer assistance center if you have concerns about the program
As you see from the mechanics of Elite Downline Builder, the program is more beneficial to the site because every ad is going back to them. Plus, as a member of their network marketing, you are basically obliged to recruit people to be eligible for commissions.
However, if you're looking for a more legitimate program that won't cause you to break the bank and don't have any upsells or hidden costs, then I highly suggest that you have to check out my best work-from-home recommendation!
The Elite Downline Builder Membership Package and Compensation Plan
The registration for Elite Downline Builder is free on their website. However, your account is limited from earning the 10% commission and could only receive the 1000 free ad credits.
To become eligible for commissions, you and your downline have to avail one of the following membership package levels—
Silver Membership Package – it is $7 that comes along with 2000 ad credits and 20% commissions
Reader Bonus – it is $14.95 that comes along with 3500 ad credits and 35% commissions
Gold Membership Package – it is $27 that comes along with 5000 ad credits and 40% commissions
Platinum Membership Package – it is $37 that comes along with 7500 ad credits and 50% commissions
JV Diamond Package – it is $75 that comes along with 10000 ad credits and 75% commissions
Once you have paid for the membership package, you only have three days to request for refund if you are unhappy with the program. After that, there will be no way for you to refund your money.
Is Elite Downline Builder Membership a Scam?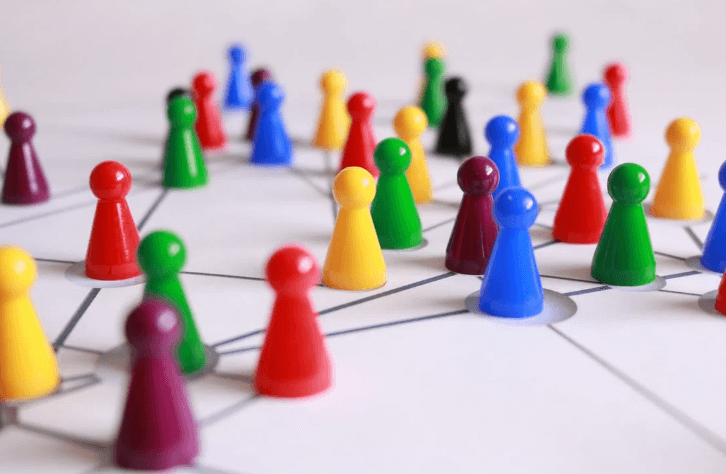 Although David Hurley has been in business for many years now, the high focus of Elite Downline Builder on recruitment makes me feel that they're more of network marketing than a legitimate affiliate marketing program as what they claim to be.
I give it 2 out of 10 stars.
In addition, since you are not really receiving any tangible inventories, it makes them appear like a pyramid scheme.
Anyway, it's all up to you. If you are willing to take the risk, then, by all means, do so as you please.
But if I were you, I would not avail of the program at all. There is a lot of legitimate eComm, and affiliate marketing programs around that are way superior compared to Elite Downline Builder, and some of them are even affordable and won't cause you to spend over a hundred dollars!
You can refer to my best work-from-home recommendation if this is indeed what you are looking for!
What I LIKE about the Elite Downline Builder
The only positive thing I have found about his program is the low-priced membership packages.
What I DON'T LIKE about the Elite Downline Builder
Now, there are several things I can mention about the offerings of Elite Downline Builder. And here they are—
Is it an MLM or Pyramid Scheme?
The program looks suspiciously more like MLM or pyramid scheme since you are more concentrated on recruitment.
Subpar Paid Traffic
The leads generated are being led back to the site. If you are looking for a better-paid traffic platform, then you can just go for more credible programs like Google Ads, YouTube Ads, Facebook Ads, etc.
Marketing is Limited to Elite Downline Builder
Affiliate marketing is all about creating content based on your niche and promoting any products that are aligned to your niche and specific preferences.
However, Elite Downline Builder is only limited to only marketing the products within the program's circle.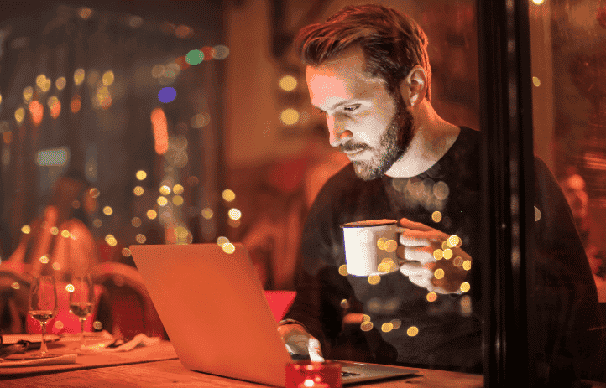 Final Thoughts on My Elite Downline Builder Review and A Better Alternative
I hope to review my Elite Downline Builder review that has provided you the insights on whether the program is a good investment or just another scam you have to avoid.
Again, yes, David Hurley is a seasoned digital entrepreneur. But it doesn't mean that he is offering a quality training program. As I repeatedly emphasized, they are more focused on recruitment than providing a quality course on affiliate marketing.
If what you are after is a program that can truly help you in gaining traction in affiliate marketing, you have to better try my best work-from-home recommendation!
And to show you gratitude for reading today's Elite Downline Builder review, I'm also giving away my book to aid you in jumpstarting your internet business—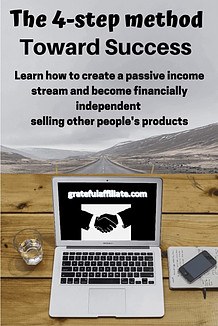 Well, I believe we've covered sufficient grounds here!
Thank you for the time and effort in reading today's discussion, and I hope to see you on the following topics!
Peace!