Welcome to my Prosperity of Life review! If you're wondering if this MLM can indeed deliver prosperity, then today's article is just for you!
A warm welcome in today's Prosperity of Life review!
If you're wondering how Shane and Rachel Krider's MLM operation works and whether it could really help you gain the financial independence they have promised, then you'd be happy to know that the article I have prepared for today especially takes on this matter.
In today's discussion, I will relay the specifics of the business opportunity offered by Prosperity of Life, its advantages and disadvantages, and if it's the right investment for you.
But before I begin, allow me to disclose with you firstly that I am NOT an associate or promoting Prosperity of Life, and I will NOT be compensated or rewarded in events that you decide to become a member.
This is my honest review of the program, and then I help you determine if they're worth the money or not.
So without any further ado, let's start today's topic…
Who are the Founders of Prosperity of Life?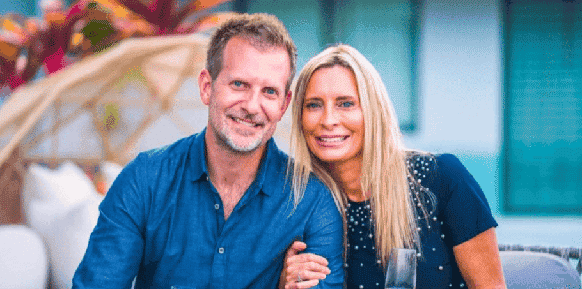 Prosperity of Life was founded by real-life partners Shane and Rachel Krider. The company is also co-owned by Gregory Storm.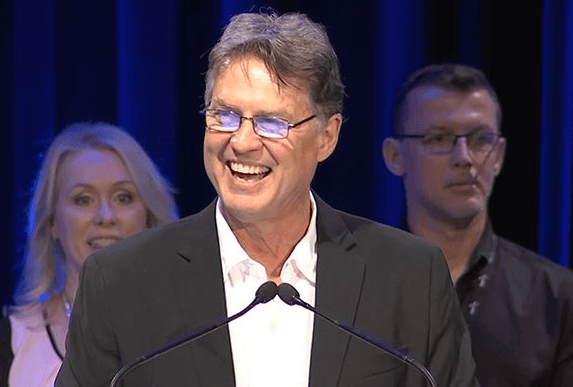 Aside from Prosperity of Life, Shane Krider has also co-founded a few MLM companies in the past. One example of a company he co-owned is the Liberty League which was involved in several legal lawsuits because of an alleged pyramid scheme operation.
His better half, on the other hand, started as an agent for Liberty League. Rachel Krider is a high school dropout that made her fortune through the said company, as it was claimed. She is also the business' current head of the marketing department.
Lastly, Gregory Storm is the multimedia marketing director of Prosperity of Life. He is basically responsible for the company's marketing campaign, which includes short feature films, music videos, and commercials. Some of it was featured nationwide in the United States.
An interesting thing about Prosperity of Life is that the company is registered in the US, but its base of operation is in Thailand.
Now, you have to take note that the pyramid scheme and Ponzi schemes are banned in the US. But this isn't exactly the case in some parts of the world like Thailand.
So yes, this is highly strategic if you ask me, but one would highly suspect their true intentions as well in the process. It seems like they're trying to evade the regulations by putting their headquarters in other parts of the world that have mild restrictions on this type of operation.
So does it mean the company is a scam that you should refrain from doing business with? Or there's a rational explanation about the matter, and they're a legitimate MLM after all?
Let's continue with my Prosperity of Life review and learn more about them…
What is Prosperity of Life?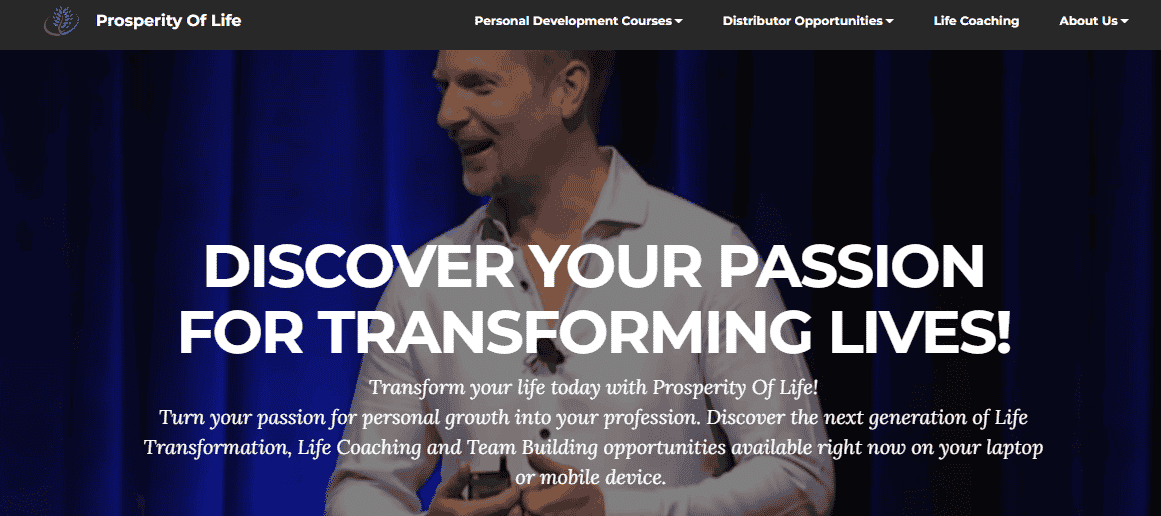 As you might have already known, Prosperity of Life is an MLM (Multi-Level Marketing) or network marketing company that sells digital products for personal development and creating wealth through networks which is recruitment in simple terms.
When we hear about network marketing or MLMs, I'm sure what comes to mind for most people is product distribution. However, you have to remember that you won't get any tangible products from this particular company.
Although they offer digital products (probably subpar Done-for-you systems), training on network marketing, and some sort of a mentorship session, you have to remember that the primary focus of the company is for you to recruit people into their network because that is how they generate profits.
People avail of their program not because it has a good DFY system or training—they come to create a downline network that would enable them to earn income.
With this being said—what you are essentially buying is a promise of high returns in exchange for your investment.
If what you're after is a more legitimate program that possesses low risk yet is cost-effective, then you have to refer to my best work-from-home recommendation!
Anyway, if you're still interested in how the program and its business opportunities work, then let's resume to the next section…
What's Included in the Program?
The entirety of the program can be broken into two main categories, which are—
Digital programs
And live conferences and other events
The digital program offers the following modules if you decide to avail their program—
First Offering – M1: Master of Destinies
It's basically a 17-day personal development program that should help the member gain the right mindset as they begin their endeavor. It also includes the recorded content from the program's prior events.
Second Offering – M7
I'm not really sure what's with the use of "M's," but I think it indicates Master. Anyway, the second is another set of recorded content of Sovereignty Live and Influence from several years ago.
Third Offering – M7 Fast Track
The content of the third program was clearly relayed, but I believe it's another set of their previous seminars or live events. But the main selling point of the program is believed to be the discounted packages of M1 and M7.
Fourth Offering – M2 Sovereignty Live
Each member will participate in a 5-day live event that covers topics that are supposed to increase your wealth, such as investments, tax management, asset allocation, the mechanics of money, etc.
Fifth Offering – M3 Influence Live
Again, it's another personal development program that includes leadership strategy training as well. It is advertised as training that is supposed to help the person to control their thoughts and build a set of beliefs that would propel them to create good fortune in the future.
I also have reviewed several MLMs and pyramid schemes in the past. You can read about them if you like Power Lead System, Infinity Processing System, OPM Wealth, and Secret Online Goldmine System, just to name a few of them.
Or you can see the full list of reviews that consists of eCommerce programs, MLMs, Bitcoins, and other income opportunities online by clicking this link.
How to Become A Prosperity of Life Representative?
There are a few things you have to consider if you are interested in joining Prosperity of Life—
Initial Interview
Yes, you have heard that right! They conduct initial interviews before you can access their program. However, I doubt that the interview is relevant since they are only interested in the money you're going to provide them.
Monthly Membership Fees
I am certain that you will pass the interview a hundred percent as long as you have the budget. Anyway, the monthly membership fees are as follows—
Registration cost is $39.95 monthly
Lead manager cost is $29.95 monthly
The training portal cost is $33 monthly
The marketing landing pages cost is $49.95 monthly
With this being said—the total amount you're going to pay per month is $153.
But that is not all!
You also have to pay for the programs that were mentioned earlier!
Avail of the Program's Digital Products
The point the founders are making is how you can promote something you do not have full comprehension of. Although it does make a little sense, it's freakin' expensive!
M1: Master of Destinies costs $2,285
M7 costs between $4,950 and $5,740
M7 Fast Track costs between $6,250 and $7,820
M2 Sovereignty costs between $7,850 and $9,940
M3 Influence Live costs between $12,950 and $16,190
So that's an approximate amount of $29,270 if you are aiming to purchase all of the digital products!
Honestly, you can find far superior training programs if your goal is to make online. And you don't really have to spend around $30,000 to earn a six-figure income!
If this is indeed what you're interested in but don't know where to begin, then I highly suggest that you check out my best work-from-home recommendation!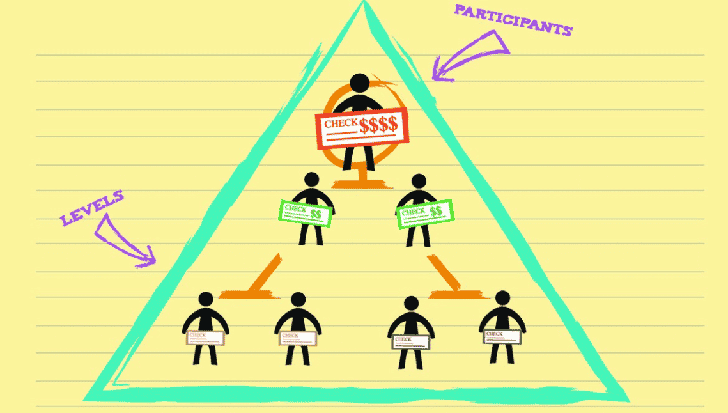 Is Prosperity of Life a Scam?
I'd like to make some points here. First of all, their prior business opportunity Liberty League was alleged to be a pyramid scheme. Now, this is an absolute red flag in my books.
But the most important fact here is that the company is registered under the jurisdiction of the United States of America. What makes the business' intention highly suspicious is that the owners have decided to put up their base of operation in Thailand—a country where the pyramid scheme is not yet regulated.
What I LIKE about Prosperity of Life
I didn't find any positive traits about the business that could lead me to recommend them in any way.
I give it 3 stars out of 10.
What I DON'T LIKE about Prosperity of Life
Now, below are some of the red flags you have to consider about Prosperity of Life—
Involvement with a Pyramid Scheme
Liberty League is an alleged pyramid scheme.
The Company is Likely to be a Pyramid Scheme
Prosperity of Life is probably a pyramid scheme operation as well since what you're essentially receiving is a promise of high returns in exchange for your investment.
Super Expensive
Needless to say, the program is very expensive and highly impractical.
Final Thoughts in My Prosperity of Life Review and A Better Alternative
I hope my Prosperity of Life review has provided you with the information you need about the business and why it may not be a good investment for you.
There's a good reason why pyramid schemes are illegal and banned in many countries like the United States and Canada. It possesses high risks, and your chances of losing are more likely than gaining.
The dependence of the business model on recruitment makes them extremely unstable. Once the number of people recruited dwindles, you can expect that the entire structure would collapse as well.
In fact, a study conducted by the Securities and Exchange Commission in the US found that 99% of people who join MLMs lose money, while 90% quit the network after a year of membership.
The unreliability of MLMs has been elaborately discussed in Jon Taylor's book called "Multi-Level Marketing Unmasked," which was based on the study performed by the SEC.
If you're looking for a better source of income online, then you can try my best work-from-home recommendation, and I will show you how you can establish an online business from scratch!
I believe that's just about it!
And to show you my appreciation just by reading my Prosperity of Life review, I'm also giving away my book for free to help you gain traction in the new business endeavor you're pursuing—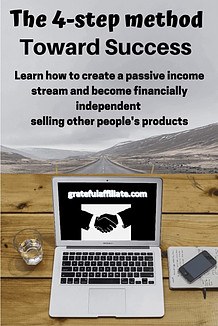 Thank you for the time! And I hope to see you on the next topics!
Peace!