Welcome to my Thomas Garetz review! For today's topic, I'll help you determine whether this platform is legit or a scam that you should avoid.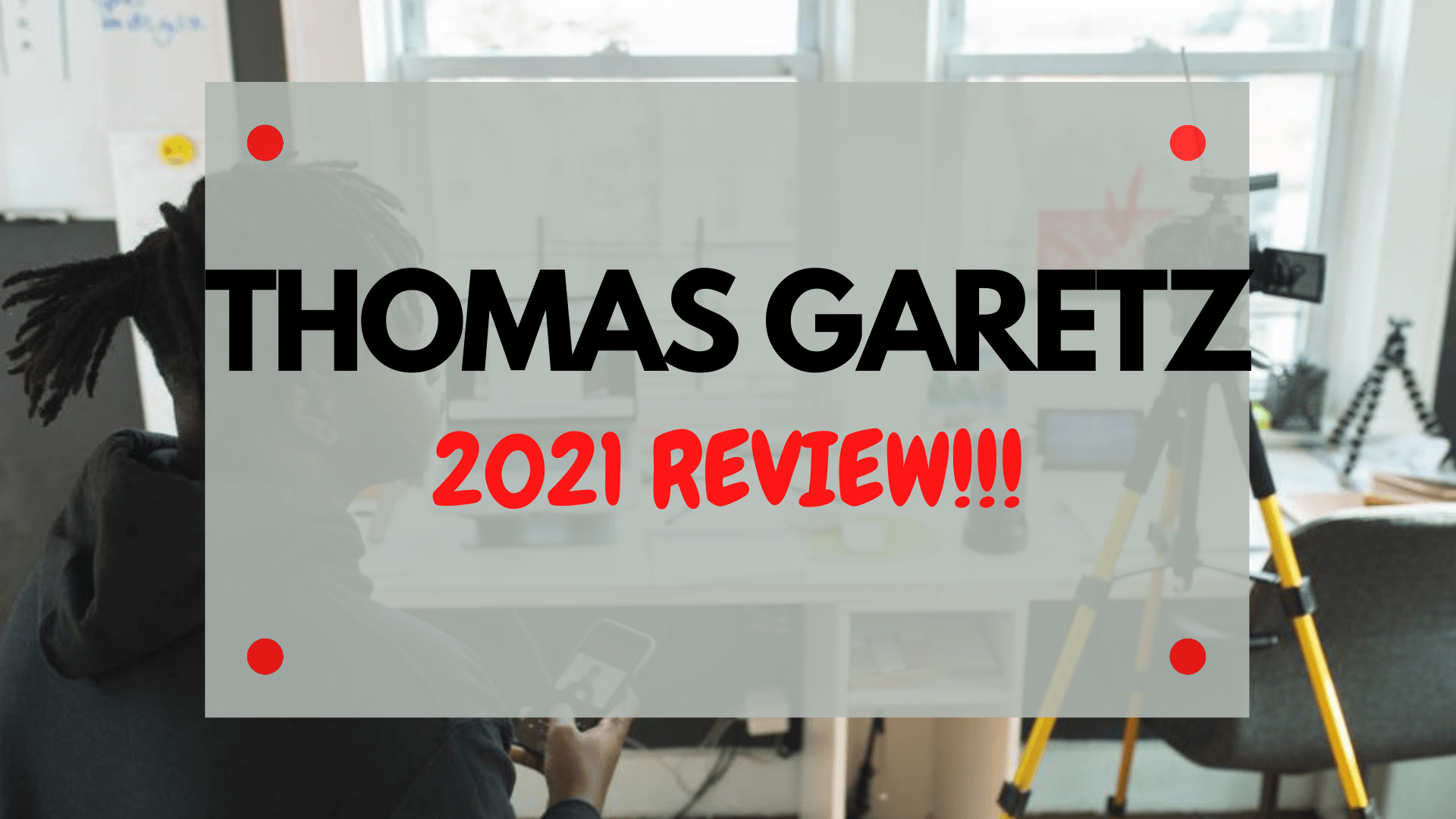 One of the primary challenges of aspiring YouTubers is the thought of presenting themselves in front of a camera and talking. It's a little bit nerve-racking just thinking about it, which leads many of them to hesitate to pursue their dreams.
Anyway, if you still want to move forward and are determined to continue with your goal, then you might have turned to the internet for help.
And as you're searching for a legitimate training course, then there's a good chance that you've stumbled across Thomas Garetz's programs.
The sales pitch might have stirred your curiosity and want to know more if this is indeed the real deal. And if this is the case, then today's topic is just for you!
But before we begin today's discussion, allow me to disclose that I am NOT an affiliate or representing any of Thomas Garetz's programs or in NO way promoting them.
This review is my unbiased and honest opinion of the training course, and whether they're a good value for your money or not.
So is the program a scam? Or is it a legitimate training course you can engage in?
Without any further delays, let's start my Thomas Garetz review…
Who is Thomas Garetz?
Thomas Garetz is a digital entrepreneur that specializes in the area of affiliate marketing and content monetization. He is also a social media influencer with over 147K subscribers on YouTube.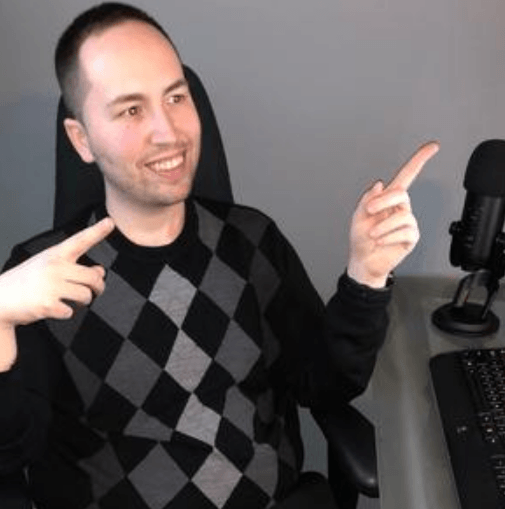 I particularly like the quality of the content he's publishing on YouTube. It provides a lot of value, and it would help his audience in their personal endeavors in making money online.
As mentioned, Thomas earns income online in two different ways. The first one involves monetizing YouTube content.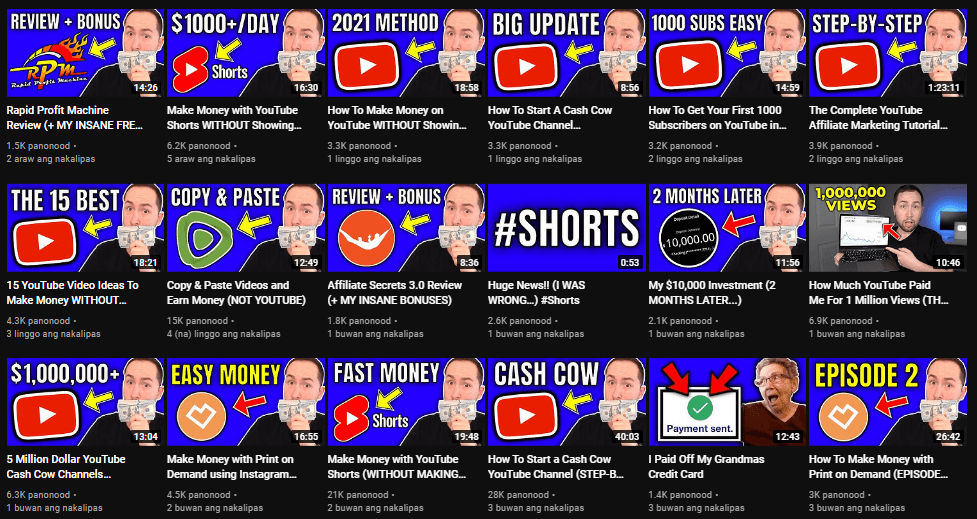 And then, the second method encompasses promoting high-ticket programs through affiliate marketing and advertisements.
His channel is progressively growing. It is only two years old and now has almost 150K followers. In addition, he mentioned in his YouTube videos that he earned approximately $130K in 2020.
With these credentials in mind, I believe he fits the bill as an instructor who can help you achieve some levels of success in earning income from publishing YouTube videos and affiliate marketing.
With this being said—is the program legitimate? Or is it a scam? Let's continue with my Thomas Garetz review and find out how the program works…
What are Thomas Garetz's High Ticket YT Secret and No Face YT?
Thomas Garetz's programs provide training on making money with YouTube through affiliate marketing and advertisements.
Affiliate marketing, in particular, is very popular among individuals who want to earn significant income online because it's highly lucrative and beginner-friendly. I will talk more about affiliate marketing in the following sections.
In the meantime, let's discuss the two main programs included in Thomas Garetz's course—
High Ticket YT Secret
The first program primarily imparts the basics of creating and publishing YouTube videos. And then how you can utilize affiliate marketing to generate revenue from your content.
However, it also focuses on promoting and driving traffic to another affiliate program called the Legendary Marketer.
Just for the record, he is not the owner of the said affiliate program. From the looks of it, he is also trying to generate income from promoting the products.
Does it make his intentions suspicious that he's trying to market and direct you to another course? I would normally refrain from engaging in such programs, but I still believe that there are no ill intentions here.
So what is the Legendary Marketer?
Well, it is also an online training course on earning income through creating YouTube content and paid advertisements.
No Face YT Course
As you might have already guessed, it is another training course that revolves around making money through YouTube.
However, its only difference with the previous course is that it teaches clients how to use paid advertisements and earn income from the platform.
The programs' primary main sales pitch is that they teach you the "how-to" of publishing YouTube videos without having to show your face or talking.
Some of you might raise an eyebrow about such a notion, but I have seen content on YouTube that is exactly like that—the creators don't show themselves or even talk.
What these content creators typically do is gather viral videos and re-upload them. In regards to copyright terms, I'm not sure how they deal with the legal aspects of the process.
Anyway, engaging in such a type of activity already enables you to release videos on YouTube and generate revenue from your content.
I've also reviewed similar programs in the past that are focused on creating YouTube content. You can check out my YT Money Master Course Review if you like.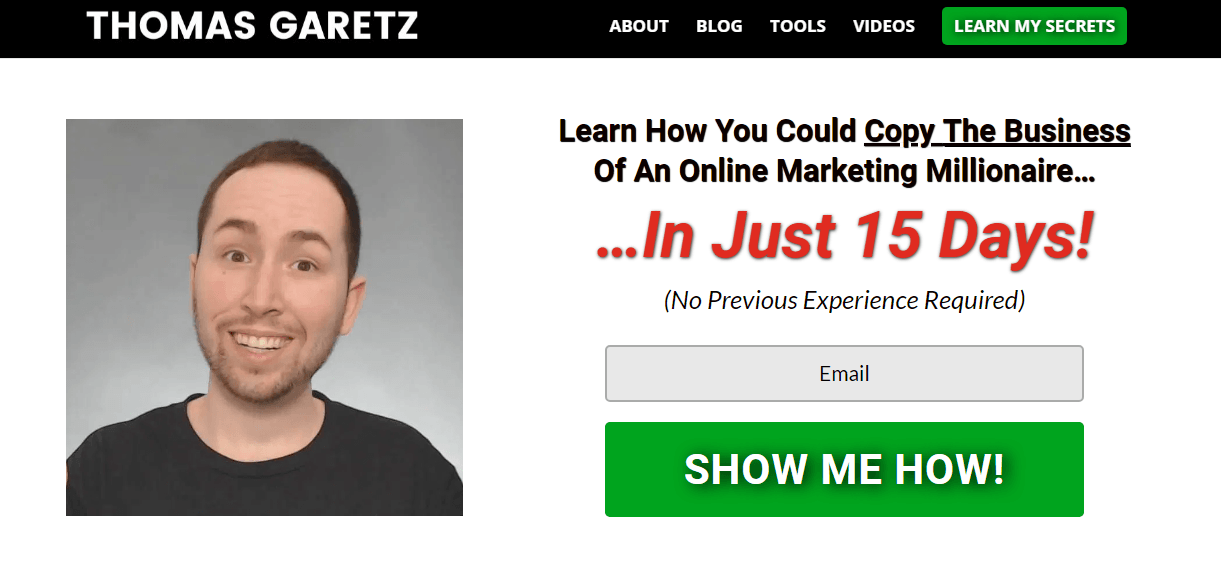 How Much is Thomas Garetz's Programs and Upsells?
There are several costs that you have to consider when you are interested in signing up for Thomas Garetz's programs.
High Ticket YT Secret – this program is priced at $997 with an option for a payment plan for four months. But you can get it for only $97 if you buy it with No Face YT.
No Face YT – this training course will cost you $247. There are no payment plan options for this program.
As mentioned, there is an upsell product for Legendary Marketers, which costs only $7. However, there are additional upsells afterward, so be prepared for that as well.
As for the refund policy, I didn't find any information about it.
Although Thomas Garetz's program may be potentially legitimate, there are better alternatives out there that can deliver far better results at a more affordable price! Check out my best work-from-home recommendation to learn more!
Is Thomas Garetz's High Ticket YT Secret and No Face YT a Scam?
No. Thomas Garetz's two training courses are definitely not a scam. They are legitimate programs that offer training on making money through YouTube content.
If you're seriously considering registering for his program, then I believe that you are perfectly good hands if you do so.
What I LIKE about Thomas Garetz's High Ticket YT Secret and No Face YT
YouTube is a Fun Business Venture to Engage Into
YouTube is a very popular application. In fact, it is among the top utilized social media platforms worldwide alongside Facebook, Twitter, Instagram, Snapchat, TikTok, etc.
Thomas Garetz's is Legitimate
Thomas Garetz is a credible digital marketer, and I believe that he is a person you can put your trust in, helping you with the topics of affiliate marketing and content creation.
With this being said—High Ticket YT Secret and No Face YT can deliver quality training on the matter.
What I DON'T LIKE about Thomas Garetz's High Ticket YT Secret and No Face YT
YouTube is Competitive
Although publishing YouTube videos is fun, ranking on search results is very competitive.
No Refund Policy was Stated
The refund policy is among the first specifications people refer to. In the case of Thomas Garetz's programs, I didn't find any.
A refund policy is important because it builds trust between the customers and the business. It also boosts the company's profitability in some way.
It is Still a Little Pricey
Although there's a huge discount on High Ticket YT Secret when you purchase them along No Face YT, the total amount of $300 plus might still not be exactly affordable to some.
If you're looking for a training course on affiliate marketing that's way more budget-friendly, then you have to check out my best work-from-home recommendation!
Final Thoughts: Thomas Garetz Review
I hope today's Thomas Garetz review has provided you sufficient information about his two core programs—High Ticket YT Secret and No Face YT.
Although the total price of the two core programs is relatively decent, I am still not impressed, considering that there are more affordable options and even free sources online.
If you're a follower of Thomas Garetz and are willing to spend the asking price of the program, by all means, you can try them out.
Based on the quality and value, he delivers in his content—I do believe that the programs can help you achieve your goals of becoming a content creator and earning money from them.
But if you're looking for a better alternative than what Thomas Garetz is offering, then let's continue to the last section of today's discussion…
How I Earn Income Online
If you're searching for a legitimate source of income online, then there's a good chance that you have stumbled on an eComm platform called Affiliate Marketing.
And if you research the topic deep enough, you would find that it's among the most popular eComm platforms around. And this case because they're suit all levels of experience, and it yields high and reliable revenue if it's managed effectively.
In addition, many prefer affiliate marketing over other money-making schemes for several apparent reasons, and it includes the following—
A reliable source of passive income online
100% legitimate – many have already achieved massive financial success through this platform
It is highly cost-effective
You don't necessarily have to deal with inventory management and delivery
Your potential income as their representative is unlimited because you can promote as many businesses as you wish
As you might have already surmised, your main task is to represent a company by marketing its products or services through your online publications or social media content.
And then, you earn commissions every time someone uses your link to purchase the offerings of the brand you're representing.
Well, of course, your success in this type of business venture relies on the quality of traffic being driven into your content and how well they're converting them into sales.
If this is your concern, then you no longer have to worry! I have the solution for you!
Tickle the description below and learn the essentials of creating a stunning website that's generating leads and converting sales—
>>HERE'S MY TOP WORK-FROM-HOME RECOMMENDATION!
I believe that's just about it!
Thank you for giving your time and effort in reading my Thomas Garetz review!
And just for being here on my website, I am offering my eBook for Free. In it, I explain how I earn money while sleeping (and when I am awake too)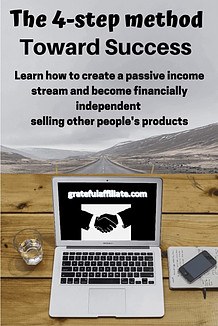 Just click on the button below and get your copy right now!

Peace!